Discover more from The Signal
The Signal is a daily curated newsletter that helps you understand the latest developments in business, tech, finance, economy, and policy with sharp analysis and crisp insights thats fun to read arriving at 8AM daily in your inbox.
Over 81,000 subscribers
Northstar leads Softbank south
Also in today's edition: Bad rep for Covaxin; Crypto tax rules kick in; Pakistan, Sri Lanka have a meltdown; Netflix plays it safe
Good morning! Vietnam is taking on the US big guns once again. But not in the way you think. Vietnamese electric vehicle maker VinFast is building a mega factory in North Carolina. Time will tell whether it can give Tesla, Rivian and the like a run for their money.
In this episode, Farheen Khan discusses India's new crypto tax and the recent controversies surrounding Bharat Biotech's Covaxin. WHO says the company needs to upgrade its production plants. Tune in to The Signal Daily!
The Market Signal*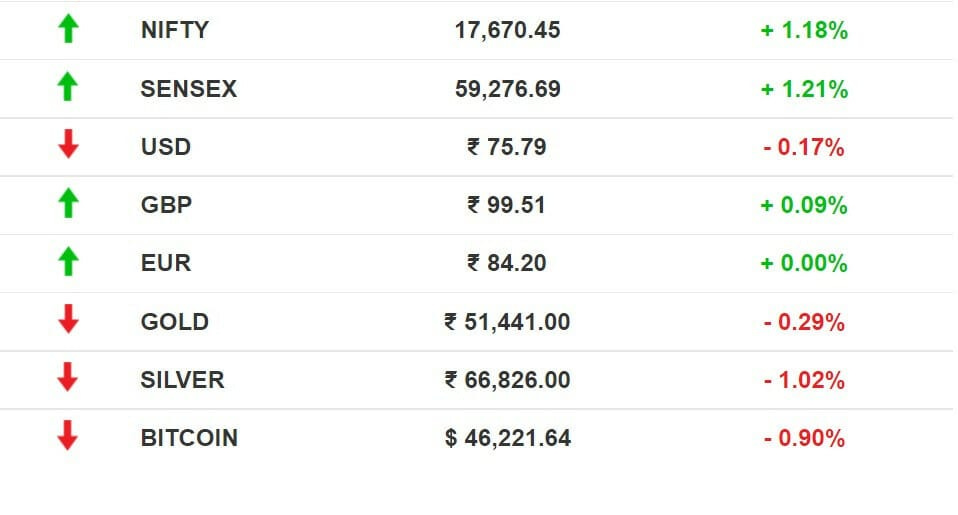 Stocks: FY23 started on a good note for investors with benchmark indices ending the first day in positive territory. Foreign portfolio investors withdrew a net of ₹41,000 crore from Indian equities in March 2022. Global markets saw an uptick as peace talks between Russia and Ukraine resumed. The earnings season begins this week with Levi Strauss among the first biggies to report numbers.
COVID-19
WHO Takes A Jab At Covaxin
The WHO suspended Covaxin supply through UN procurement agencies and recommended countries to "take actions as appropriate". WHO found Covaxin maker Bharat Biotech's manufacturing practices wanting. A day before the suspension, Bharat Biotech had said it'd be slowing production as "demand was dropping".
Redux: In 2021, Brazil cancelled a Covaxin order after its drug regulator Anvisa's adverse report. In India, it faced criticism after Bhopal Gas tragedy victims claimed they were uninformed about participating in clinical trials.
WHO vs. Centre? The WHO will also be releasing excess mortality estimates of Covid-19. A damning Devex report reveals that WHO's India estimates—said to be 4x the official toll—are facing pushback by the Centre, which wants the findings to be published "10 years later".
Elsewhere: China identified a new Omicron subtype as Shanghai grapples with a fresh outbreak and even separates Covid-positive children from their parents.
CRYPTO
April Slams The Brakes On Indian Crypto Trading
As the sun set on the 2021-2022 fiscal year and rose on a new crypto tax regime, investors liquidated holdings to the point of crashing trading volumes on exchanges.
Withdraw: India witnessed a crypto exodus in the runup to April 1, 2022—when a 1% TDS and 30% tax on virtual digital assets came into effect. Since then, its crypto investor profile has gone from being youth and small city-driven to being fronted by high net worth individuals. The 1% TDS in particular is leeching market liquidity.
In other news: Binance, the world's largest crypto exchange, is facing user blowback. DeFi lending platform Inverse Finance suffered a $15.6 million hack. Visa now has a crash course for "NFT creators". And Ukraine is rebuilding museums with NFT sales.
INVESTING
Nasdaq Whale Goes Belly Up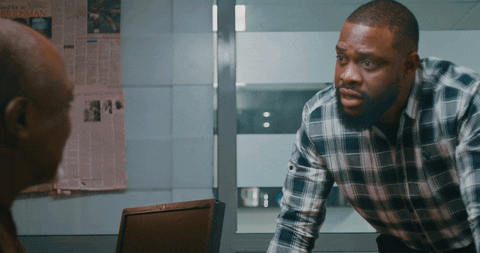 The post-pandemic stock market is turning many reputations to dust. Japanese investor Softbank's trading fund SB Northstar, nicknamed "Nasdaq whale" for its market-moving bets, has liquidated its positions at a massive loss estimated in the region of $6 billion-$7 billion.
Big fish: Set up in August 2020, the fund held equities worth $17 billion one year ago, having gorged on Big Tech stocks such as Amazon, Tesla, and Microsoft. Softbank founder Masayoshi Son, who contributed a third of the fund's initial capital, hinted in November 2021 that Northstar was nearing its end.
In the net: In August 2020, Wall Street speculated on the identity of the 'whale' that was driving the fastest rally in tech shares and breaking derivative-volume records. The Financial Times finally found that Northstar and its manager Akshay Naheta were supplying rocket fuel to tech stocks. Naheta, a former Deutsche Bank trader, stayed below the radar while stirring up the Street from his base in Abu Dhabi.
The Signal
Questions have been raised about Softbank's corporate governance and compliance culture. Northstar trades are the latest in a series of eyebrow-raising practices that the trigger-happy cowboy traders at the company indulge in. It is also unclear who will make up the losses. It was all groovy in the go-go months of 2020 and 2021, when the big swingers were hitting it out of the park. Many of them such as ARK Fund's Cathy Wood and Tiger Global are in introspection mode. Money is not easy to come by anymore. Softbank is also sobering up.
SOUTH ASIA
The Hood's Boiling Over
The Russia-Ukraine war is testing old friendships and forging new relationships.
A tug of war between Pakistan's army and Prime Minister Imran Khan, who has forced fresh elections after getting the Parliament dissolved. Khan's move has plunged the country into a constitutional crisis with the Supreme Court now holding the key. Late into Sunday, the Pakistan government notified that Khan was no longer PM, following the dissolution of the national assembly.
Whodunnit: Khan has alleged that the move to oust him through a no-confidence motion was orchestrated by the US. Pakistan's army chief General Qamar Javed Bajwa yesterday took a stand against Russia as opposed to an "excited" Khan who visited Russia hours before President Vladimir Putin invaded Ukraine. He immediately drew US censure.
Giving in: After a weekend of protests, social media bans, and curfews, Sri Lanka's cabinet of ministers, except President Gotabaya Rajapaksa and Prime Minister Mahinda Rajapaksa, resigned en masse. Among those who stepped down? The President's nephew Namal and brother Basil Rajapaksa. Protests demanding the resignation of Gotabaya are expected to continue today.
MEDIA & ENTERTAINMENT
Is Netflix Beginning To Panic?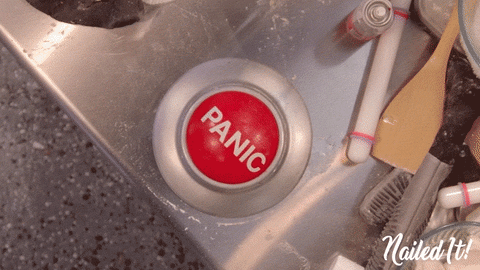 It's a red flag when extravagant companies start counting pennies. Netflix is cracking down on moochers. It's also keeping an arm's length away from Will Smith, putting his upcoming action thriller Fast and Loose on the backburner. Why? It wants to avoid the touch of scandal heading into the earnings season.
Staring at the sun: Once a pandemic favourite, Netflix stock fell 45% in early March 2022. Gains made in the pandemic eroded, wiping out more than $100 billion in value. Stressed earnings, slowing subscriber growth, and rising competition have investors worried.
Drive to survive: Netflix's hopes of capturing larger audiences are facing hiccups. It is raising prices in the US, Canada, and the UK, and curtailing spending on hiring and production to protect margins. Will this pay off? Apparently not.
FYI
Add to cart: Chinese fast fashion e-commerce startup Shein is looking to raise funds from investors at a valuation of $100 billion.
Clique: Gautam Adani is now part of the $100 billion club, joining the ranks of Jeff Bezos and Elon Musk. Mukesh Ambani is a billion short.
Gunfire: California police are on the lookout for suspects after a mass shooting in Sacramento killed at least six people and injured 10.
Big win: Amazon workers at New York's Staten Island have voted to form a union, a historic first at the e-commerce company.
New frontiers: Mobile gaming company MPL may raise money from crypto exchange FTX as it seeks to foray into web3.
Up: India's exports rose to $418 billion in FY22, with March setting a monthly record of $40 billion.
FWIW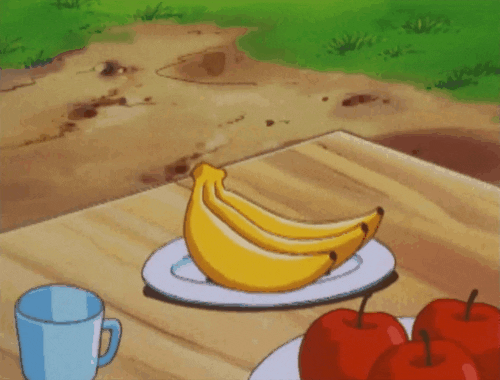 Digital play: You can now own a $300,000 Dolce & Gabbana tiara. So what if it's in the metaverse? Luxury brands such as D&B and Tommy Hilfiger are betting big on VR. The digital luxury market may grow to $55.2 billion by 2030, according to Morgan Stanley analysts.
Snack attack: After Pokemon comes Pokémon-themed snacks. After a 16-year break, Pokémon bread is back on the rack and selling like hot cakes. Bakers are working round the clock to cater to now grown-up fans. Nostalgia sure is a winning ingredient.
Stop press: Russia wants Wikipedia to remove content that shows the country in a bad light because of its Ukraine invasion. If not, the digital chronicler could be slapped with a $47,000 fine.
Want to advertise with us? We'd love to hear from you.
Write to us here for feedback on The Signal.