Discover more from The Signal
The Signal is a daily curated newsletter that helps you understand the latest developments in business, tech, finance, economy, and policy with sharp analysis and crisp insights thats fun to read arriving at 8AM daily in your inbox.
Over 81,000 subscribers
NSE's House Of Cards
The rot in the exchange goes beyond the Chitra Ramkrishna-Himalayan yogi saga
Good morning! A big hello to readers who signed up this week. Welcome to The Intersection, The Signal's weekend edition. This weekend we talk about NSE's fall from grace.  Also in today's edition: we have picked the best weekend reads for you.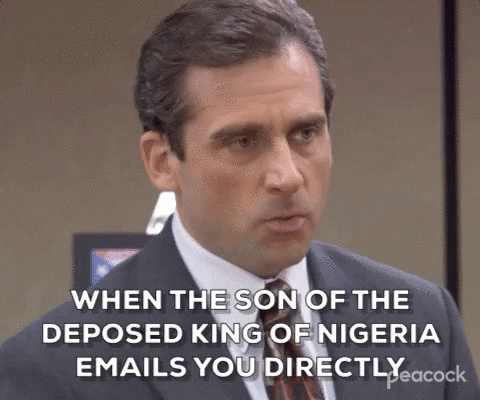 A few days after Chitra Ramkrishna quit as the managing director and CEO (MD CEO) of the National Stock Exchange (NSE), I went to meet a former director of the institution's board of directors at his residence in a leafy Delhi neighbourhood. Ramkrishna had abruptly resigned after the NSE board forced her trusted advisor and group COO Anand Subramanian aka Subbu, to resign.
I asked the member why the board had allowed the appointment of Subramanian when it was clear that he neither had the experience nor the qualifications to be at such a high-ranking position.
Subramanian had worked in a small company called Transafe Services Limited—a joint venture of the government-owned Balmer Lawrie & Co. Ltd in Chennai—at an annual salary of less than ₹15 lakh. In the NSE, he was recruited as chief strategic advisor to the managing director at a salary of about ₹1.5 crore.
Although he was hired as a consultant first and not considered a key management personnel (KMP), he was quickly elevated to group operating officer and advisor to MD, and his salary nearly tripled. He was still not a KMP even though he enjoyed perks similar to the MD CEO and arguably was even more powerful than Ramkrishna as her de facto deputy. Subramanian had an office next to Ramkrishna's and controlled access to her. They were the only two people occupying the hallowed seventh floor of the NSE.
Ramkrishna herself appears to have allowed him to exercise immense powers and let him take control of large sections of the organisation. So much so that many people who previously had direct access to the MD CEO, had to take permission from Subramanian to meet her.
When I put the question to the former director, he replied that even though the board was not very happy with the appointment, Ramkrishna had argued that she needed someone she could trust completely. The board also thought that since she is a woman and newly picked as managing director, her demand was justified.
It is fairly common in corporate circles for top honchos to get an executive assistant of their choice. However, it is not common for them to be elevated to the level of group operating officer with a steep rise in remuneration and unbridled powers without being questioned by the board of directors. Yet the board went to great lengths to accommodate Ramkrishna and Subramanian, who was required to work only three days a week.
Another former director told me that Ramkrishna's resignation came as a surprise and the board was reluctant to let her go immediately. Some members of the board felt that her sudden departure could impact the exchange's imminent IPO. In the end, the board accepted her resignation with a commendation.
Incidentally, at a board meeting after the two quit, directors decided that Subramanian was after all a KMP.
Despite multiple complaints against Subramanian, the NSE did not act until a new board was in place and SEBI specifically asked it to probe the matter.
The saga at NSE revealed how arbitrarily one of the most important market institutions of the country was run. The markets regulator SEBI has finally taken action and imposed fines on several people, including Ramkrishna and vice chairman Ravi Narain, for the irregular appointment of Anand Subramanian. The regulator's order also shows in detail how Ramkrishna was deeply influenced by a mysterious yogi who had designated Subramanian as his alter ego guiding her.
Although quite sensational in its revelations, the order itself shows the shoddy nature of investigation. Legal experts The Intersection spoke to say that most of the charges will likely not stand in court.
The CBI, meanwhile, arrested Subramanian on Friday.
There were three critical problems that plagued NSE. Despite having a professional management and board, it was practically run by one person and one person only. All decisions flowed from the seventh floor. The board was filled with people who would toe the CEO's line, and they were kept happy with high sitting fees and perks. A former director told me some of his colleagues barely knew how capital markets functioned.
The second problem was the organisation's secretive culture. The NSE has historically been reluctant to share information with not only the general public and members, but also with journalists and even regulators. Multiple SEBI officials told me at different times that when asked for information NSE would stall in every way possible.
In their book Absolute Power, journalists Sucheta Dalal and Debashis Basu wrote about how NSE was reluctant to share even its annual reports.
In 2017, when forensic auditor Deloitte was looking into allegations of the exchange facilitating preferential access to some of its members at its co-location centre for algorithmic trading, it found that many emails and data logs for extended periods of time were not available on servers.
Even that may have been obfuscation, as many systems were fixed during Umesh Jain's tenure as the chief technology officer at NSE. For instance, Jain had created an email vault that ensured all emails were archived and could be retrieved if needed.
He also built protocols into the system to prevent data leakage. That was overridden by Ramkrishna for her spiritual mentor and Subramanian, according to the SEBI order.
SEBI said it was unable to access all emails because some computers were disposed of as e-waste. Even if that were so, the emails would still be available in the vault. During an ongoing enquiry by enforcement officials, Ramkrishna is reported to have urged investigators to ask NSE why it destroyed her devices.
According to sources, however, even if computers were disposed of, if emails had been sent to other people and if those people were still in the organisation, their archives could be mined to get those emails. This would include emails of all NSE staffers and board members if they have written to anyone from an NSE email ID.
The third issue with NSE is managerial picks. Appointments have always been controversial, including Ramkrishna's elevation as MD and CEO and Ravi Narain's as vice chairman. Ramkrishna's appointment was done within two days by a hastily constituted committee that decided an internal candidate was best suited for the job, and that the candidate could be none but her. Nobody else was interviewed.
Neither the board nor SEBI questioned the choice or the process. The same goes for the appointment of Narain. He was initially proposed as a Public Interest Director (PID), which was strange as he was the MD CEO until then. The reason he was pitched as a PID was that only a PID could become chairman of the board. But when questions were raised about the appropriateness of him being a PID, the NSE decided to make him a shareholder director. The problem then was a shareholder director could not officiate as chairman even if he was designated as vice chairman.
Even current MD and CEO Vikram Limaye's appointment was not devoid of controversy.
The impunity with which NSE acted also speaks to the meekness of SEBI as the regulator. The reason SEBI often soft-pedalled was because of NSE's clout in New Delhi. In one instance, then-Finance Minister P. Chidambaram helped NSE restart trading after an emergency shutdown following a fat-finger crash. It was in blatant violation of SEBI rules.
While Ramkrishna's Himalayan yogi has captured the public imagination, the real deal is the CBI probe into whether NSE tacitly allowed some members preferential market access. If it is proven that it did, it would perhaps be India's biggest data theft to date.
A MESSAGE FROM OUR PARTNER
Don't Be Stuck In An Echo Chamber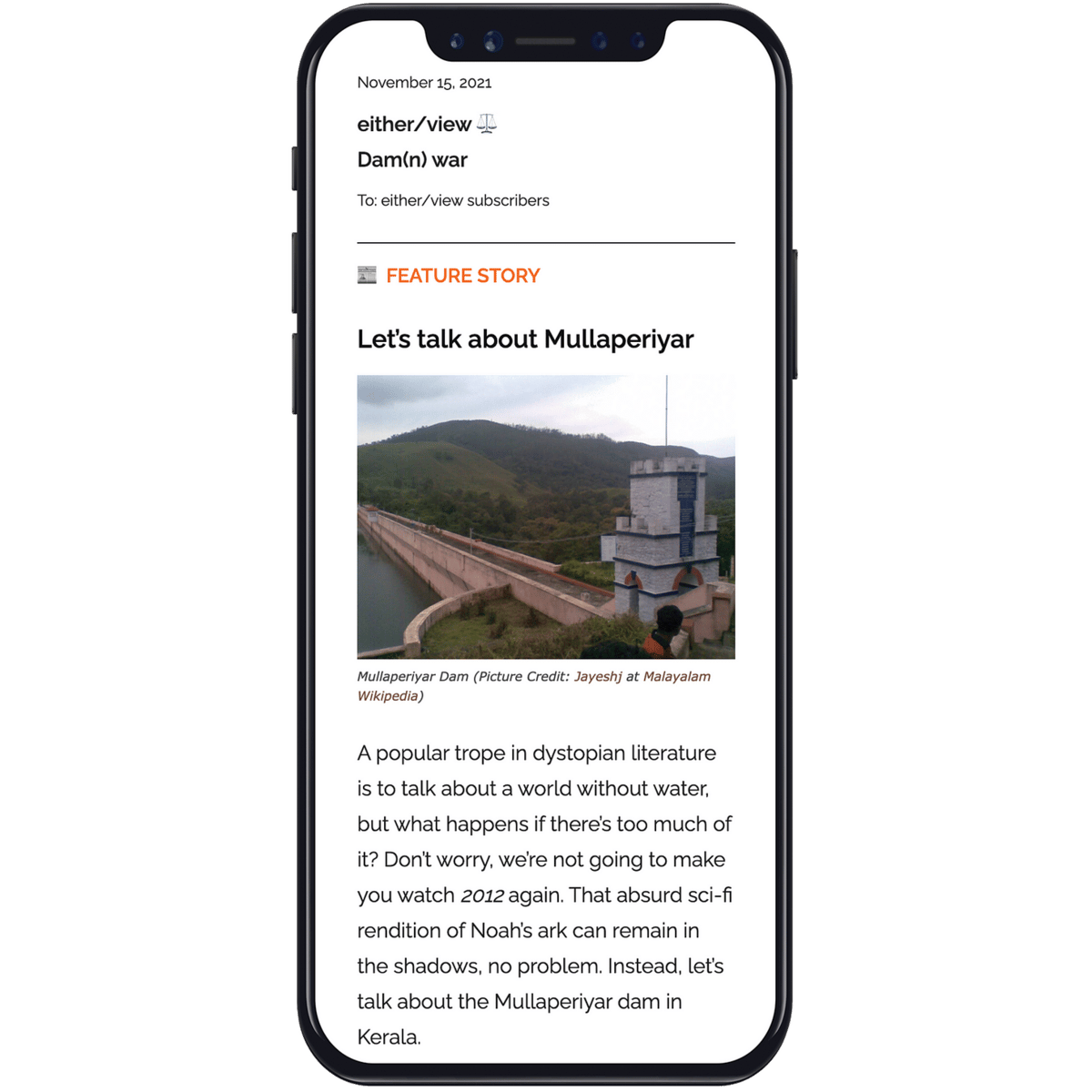 When we get caught in the isms of an issue, it is easy to miss the fine print. And in today's environment, what with an overload of news, views and commentary, it can get overwhelming.
So when news breaks, and a debate rages on, which side are you on, or rather, which side should you be on? You need all the details to make an informed choice. Wondering how?
Fret not, we have a solution—either/view; a daily newsletter that dissects arguments on every side of the story to help you make informed and unbiased opinions on the news that matters.
While we at The Signal cover business and tech for you, if you're also into politics and current affairs, check out either/view, it's free. We already have!
ICYMI
Brazil's Beth: Cibele Florêncio often gets the 'what the hell is she doing here' look while participating in Brazilian chess tournaments. Florêncio isn't perturbed; this makes opponents let their guard down. A single mother and a domestic worker in Brazil's poorer region, Macaíba, she worked her way up the chess leagues to become the vice champion at a national chess tournament in 2021. This story chronicles her journey to the top.
Digital Blockhead: During heated debates on Twitter, it is tempting to comment or sub-tweet without actually attacking any party. Turns out this behaviour is abusive and is a direct result of the way social media is designed. A Wired piece explores the psyche of users and how the internet communities are structured to agitate, rather than calm.
Third-Web Perils: We've read versions of how Web3 is poised to save lives across publications. But publicist Ed Zitron argues in this write-up that a messiah narrative of the decentralised internet pushed by uncritical journalists is giving the unscrupulous a free run.
Creating En Masse: 50 million people in the world call themselves creators. These include influencers who entice their followers to buy products they probably don't need. This story brings to light the influencer economy's role in growing fast fashion and its allied exploitative and environmental risks. If you just want to know the basics, another article puts together some fun facts about the creator economy.  
Non-Existent Employer: Gemma Brett thought she had landed a massive design job amidst Covid-19. But she realised something was amiss just weeks after joining her workplace, Madbird. The company neither had an address nor had anyone seen the founder Ali Ayad. Nobody was getting paid any salaries as well, indicating a massive scam. This BBC investigation reveals the extent of Ayad's employment fraud and how the pandemic was used as a coverup for 'fake' jobs.
Colonial Pho: The warm bowl of soupy noodles, aka Pho, isn't really a Vietnamese staple. It was invented by locals using regional and borrowed ingredients, to appeal to the foreigners' palate when the French colonised Vietnam. This deep-dive looks into the origins of the pho and how it is the essential amalgamation of multiple cultures.
— By M Saraswathy
Want to advertise with us? We'd love to hear from you.
Write to us here for feedback on The Intersection.