Discover more from The Signal
The Signal is a daily curated newsletter that helps you understand the latest developments in business, tech, finance, economy, and policy with sharp analysis and crisp insights thats fun to read arriving at 8AM daily in your inbox.
Over 81,000 subscribers
Hindi hindrance
Also in today's edition: The upcoming fat and sugar crunch; Vedanta's split-and-survive strategy; Faux feeds; The US strikes back
Good morning! Ashwagandha, a herb long acclaimed by Ayurveda, is having its moment in the sun. The Print reports that global demand for it is through the roof as word about its purported medicinal qualities spreads. Cashing in on the phenomenon are farmers in Neemuch, Madhya Pradesh. Known for the quality of its ashwagandha produce, the town has seen incomes rise as companies like Reliance, Organic India, and Himalaya make a beeline. Thefts and the possibility of it being a fad are concerns, but believers are rooting for its success.
A quick programming note: We're taking the day off today on account of Gandhi Jayanti. There will be no editions of The Signal and The Signal Daily podcast on Tuesday, October 3.
Roshni Nair, Adarsh Singh, and Jaideep Vaidya also contributed to today's edition.
If you enjoy reading us, why not give us a follow at @thesignaldotco on Twitter and Instagram.
The Market Signal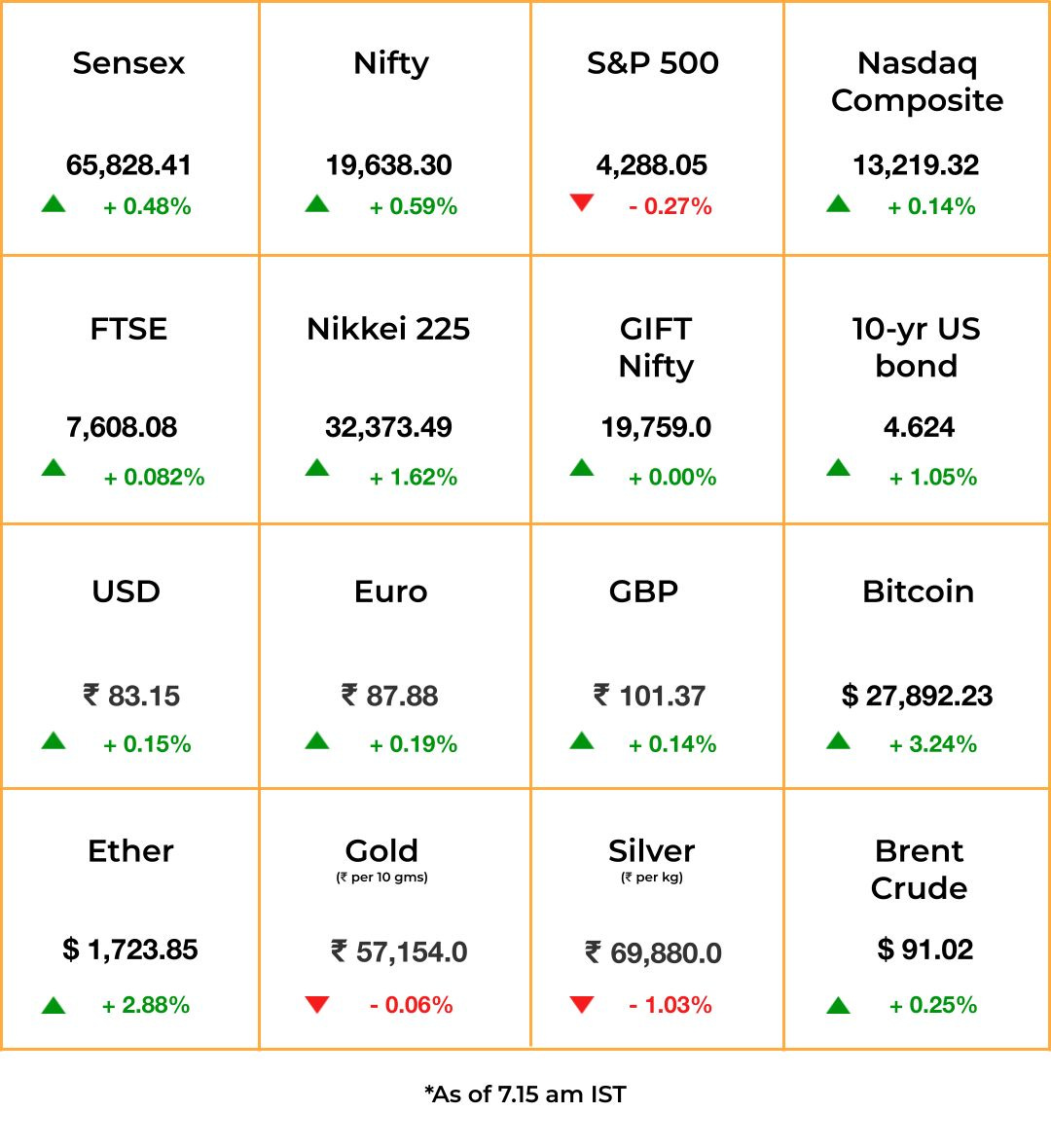 Stocks & Economy: A midnight deal to continue funding the US government temporarily will act like a balm for frayed investor nerves although Democrats and Republicans will continue to wrangle over funding Ukraine in the coming days.
Markets in China are closed as the country enters what is known as "Golden Week" of holidays. Indian markets are shut on Monday for Gandhi Jayanthi. They had closed last week on a positive note. The US deal over the weekend and personal consumption expenditure index clocking below 4% in two years will likely boost investor sentiment. Japan and Singapore were upbeat in early trade.
Western central banks appear to have got inflation under control for the time being even though high energy prices remain a risk as winter approaches. China's economic woes have also kept a lid on commodity prices but a turnaround there would raise demand and consequently inflation.
FOOD SECURITY
Fat Is In The Fire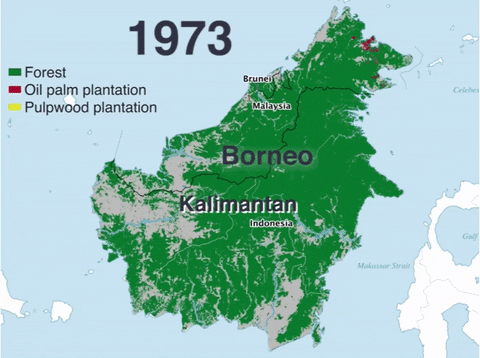 There are few recipes in the modern processed food industry that do not contain oil and sugar. And the oil almost always is palm oil.
A crisis looms: The world's largest sources of palm oil, Indonesia and Malaysia, are facing a peculiar crisis—running out of productive trees. Production is falling as the vast plantations are reaching the end of their life cycle of 25 years, but farmers are not replanting the trees, fearing high costs and a revenue-less interregnum.
Bitter facts: India, the world's largest producer of sugar, may ban the sweetener's exports, anticipating a dip in production due to weak rains. International sugar prices are through the roof, with those in New York hovering near 12-year highs.
Alternatives such as corn syrup can replace sugar, but no fat can replace palm oil at scale.
CONGLOMERATES
Heavy Metal Recast
Billionaire Anil Agarwal's Vedanta is recasting the vast metals and mining empire, something the founder has talked about in the past but never divulged details.
The plan will slice up (pdf) the conglomerate vertically into six pieces and list five of them on stock exchanges in two years. The tycoon has to act quickly as the group has to repay $2 billion in 2024.
The plan is to hive off and list the iron ore, aluminium, oil and gas, power, and steel businesses, with Vedanta Ltd remaining as the holding company.
Vedanta has been in a pinch before but Agarwal has always found willing financiers to save the day. Not this time. Rating agency Moody's has reduced Vedanta's rating to low-level junk. By demerging the businesses, the group can attract investors who like to take sector-specific bets.
🎧 Six degrees of separation for Vedanta. Also in today's episode: what it takes to subtitle Bollywood songs. Listen to The Signal Daily on Spotify, Apple Podcasts, Amazon Music, Google Podcasts, or wherever you get your podcasts.
EDUCATION
Abhiyantriki
Degree? No Thanks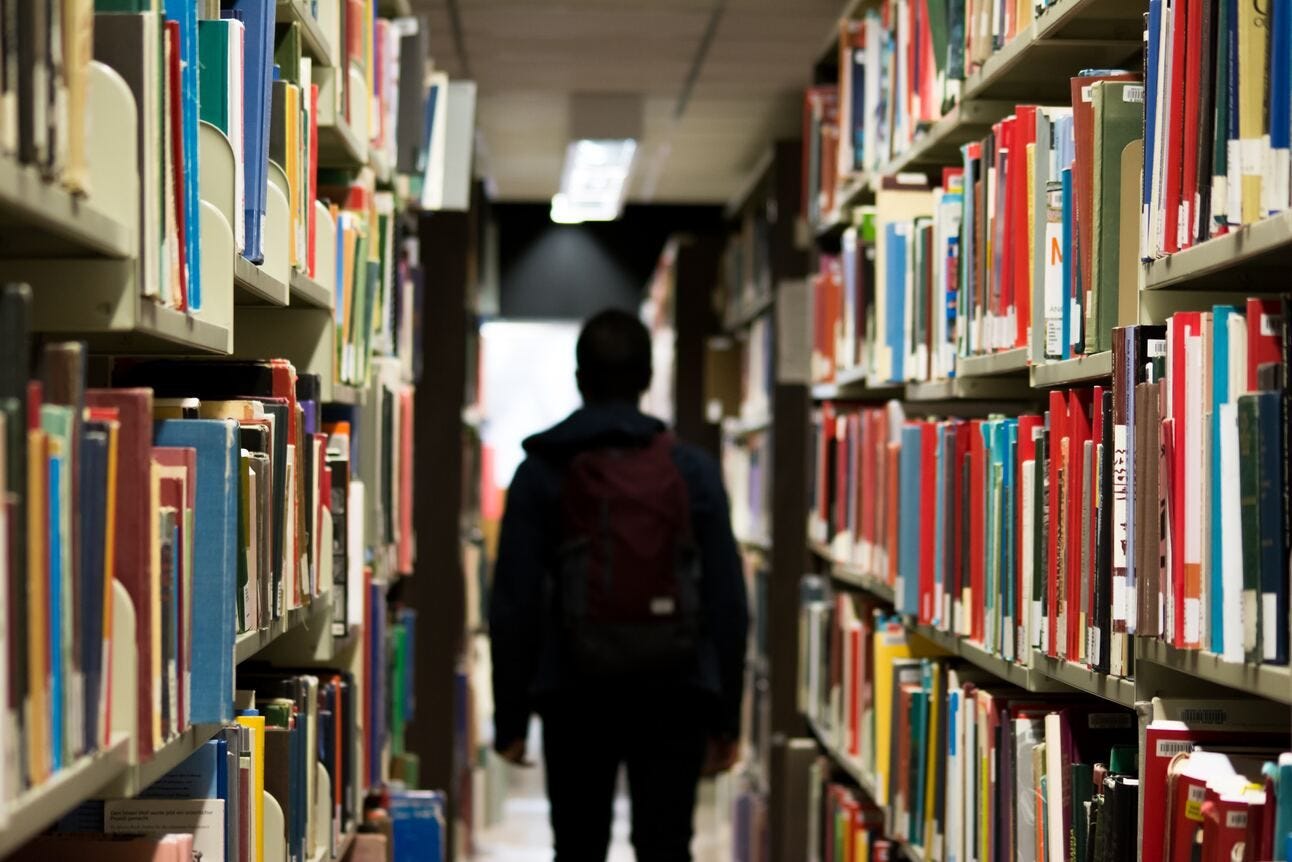 Photo credit: Redd F/Unsplash
Is there a lucrative future in studying engineering in Hindi? Students of abhiyantriki or engineering don't believe so. Few have enrolled in Hindi-medium engineering courses since some Madhya Pradesh colleges began offering them last year, ThePrint reported.
Most Hindi-medium engineering students transition to English-medium sections. They struggle to find books and specialised resources in the language, and their teachers hand out notes in English.
It's make-or-break: Other attempts to make engineering more inclusive haven't worked. IIT-Bombay's liberal arts degree, allowing students to combine arts and science subjects, has had little enrolment. Students avoided the programme saying they were unsure the degree will help them land jobs.
Meanwhile, students enrolled in Kota's coaching centres for engineering and medical colleges are dying by suicide at an alarming pace. The Rajasthan government has issued guidelines to help alleviate the pressure on students.
The Signal
For most Indians, a solid engineering degree and an English education are still the only ticket to a secure future. The pressure to make it has been taking the lives of hundreds of children for decades now.
The government may expand engineering education in other languages or include other disciplines, but that would not increase employment opportunities. Students say the "Hindi medium" tag attracts more derision than job offers. Young graduates are struggling to find jobs; 42% of graduates under 25 years of age were unemployed in FY22, although India's overall unemployment rate fell. Forget nurturing their passion, we aren't ensuring our children have a stress-free, dignified life.
SOCIAL MEDIA
Synthetic Capital
People fed up with algorithmically curated feeds would literally like to touch grass, but Silicon Valley is shoving Her down our throats instead.
Eh?: Her (2013). You know, the prophetic Spike Jonze movie about a man who falls for a sultry-voiced, intuitive AI named Samantha. It's great, please watch if you haven't already.
Ok, and?: ChatGPT introduced voice and image capabilities last week. The five voice personas are more realistic than Siri, Google Assistant, and Alexa. Platformer's Casey Newton writes that this seems like "an emotional step forward" for AI.
Couple voice assistance with AI stickers and celebrity-driven AI personas—which is what Meta will introduce across its platforms—and you realise that "synthetic" companionship via Reels, DMs, and subscriptions to replicas aren't far off.
What do stickers have to do with it?: Friend, if you can generate custom AI stickers, you wouldn't even need GBoard's emoji kitchen, leave alone template emojis.
LABOUR
State Of The Union
The ongoing strikes by the United Auto Workers and SAG-AFTRA are drops in the fast-filling bucket of labour unrest in the US. The country witnessed 113 strikes in summer 2023, totalling 4.1 million workdays up until August—the highest since 2000.
As Barron's notes, workers in sectors ranging from logistics to healthcare are agitating over the widening gulf between their wages—which are lagging behind inflation—and obscene CEO paychecks even as companies cut costs. Only 6% of the private workforce is unionised compared to 17% 40 years ago. That could change if the Biden administration implements labour law reforms, although that will be tough given a divided Congress.
Pain for the Fed: Economists predict a hit to the GDP of the world's largest economy if stoppages are prolonged. The US—looking to shore up local manufacturing and jobs in a China Plus One scenario—is also contending with falling consumer confidence.
FYI
Bumper to bumper: A record 363,733 passenger vehicles were sold in India in September, up 2% from the previous month.
'Near normal': India received 820 mm of rainfall in the four-month-long southwest monsoon, which is 94.4% of the long-period average (LPA) of 868.6 mm, per the Met Department.
Inflation: A commercial LPG cylinder will now cost ₹1,731.50 in Delhi, ₹1,684 in Mumbai, ₹1,898 in Chennai, and ₹1,839.50 in Kolkata after oil marketing companies increased the price by ₹209 on Sunday.
Neighbour trouble: Afghanistan's embassy in New Delhi ceased its operations on Sunday, citing a "lack of support from the host government" as one of the reasons.
Feeling the heat: Apple has acknowledged the iPhone15's overheating issues and said they were due to "a bug" that will be fixed in a software update.
Ka-ching: The Indian government collected ₹1.63 lakh crore ($19.6 billion) in Goods and Services Tax in September 2023, a 10.2% year-on-year increase.
Coming soon: BYJU'S will submit its much-delayed audited financial statements for FY22 in the second week of October to its board, advisory council, and investors.
THE DAILY DIGIT
146
The number of tigers that have died in India this year, according to the National Tiger Conservation Authority. In the whole of 2022 and 2021, the figures were 121 and 127, respectively. (The Times of India)
FWIW
Bears in town: No, we're not talking about Bear Grylls' latest adventure. The OG bears are coming to towns in Japan and are attacking humans. Why? Demographics and climate change. As Japan ages rapidly, people are migrating to urban areas in droves. This means empty farmlands, which earlier used to act as buffer zones between bears and towns. Moreover, climate change is reducing yields of acorns—the biggest food source for bears. Solution? A typically Japanese one. Authorities are loading up on Monster Wolf, which is just a fearsome-looking robot wolf. But will it succeed? Or should they just bear with them?
Beetle off: You can't spend your way out of trouble, and Saudi Arabia is learning to accept that. Date palms are a key part of the desert kingdom, but they have a nemesis called the Red Palm Weevil, a type of beetle. They severely damage date palms, causing a loss of around $25 million annually. To combat the menace, Saudi Arabia developed a $10,000 audio device and a thermal imaging tool. None of it worked. Finally, the trusty old Indian jugaad came to the rescue. Dog trainer and canine behaviourist Shirin Dhabhar and her team trained a pair of Belgian Shepherds to sniff out beetle larvae with 100% accuracy. The Saudis were so impressed that they honoured Dhabhar with an "Innovation in Agriculture" award.
Bug-ger off: France is another country struggling with a bug. It's going through a bed-bug epidemic. Homes, cinemas, hospitals, trains…they're everywhere. This is particularly concerning considering Paris is about to host the Summer Olympics and Paralympics next year. The French government is deploying an all-hands-on-deck approach. Emmanuel Gregoire, the deputy mayor of Paris, has gone to the extent of suggesting including treatment against bed bugs in home insurance deals. Huh, so much for joie de vivre.