Discover more from The Signal
The Signal is a daily curated newsletter that helps you understand the latest developments in business, tech, finance, economy, and policy with sharp analysis and crisp insights thats fun to read arriving at 8AM daily in your inbox.
Over 81,000 subscribers
Ola shuts two businesses
Also in today's edition: Meta de-prioritises elections; Chinese prop for Pakistan; Google's supply chain fix; Indian crypto exchanges flounder
Good morning! The mayors of Vienna, Berlin, and Madrid believed they were speaking to Kyiv mayor Vitali Klitschko. Until Berlin Mayor Franziska Giffey grew suspicious that he was an imposter after he was speaking out of pocket. Turns out it was a deepfake. She's now asked for an investigation. Klitschko also issued a clarification saying it wasn't him. Whodunnit?
If you enjoy reading us, why not give us a follow at @thesignaldotco on Twitter and Instagram.
The Market Signal*
Stocks: Benchmark indices ended the week on a positive note for the second straight session in line with global peers. Foreign investors withdrew close to ₹46,000 crore in June. A slew of US data, including housing and personal consumption, is expected the coming week.
Early Asia: The SGX Nifty pushed ahead (0.89%) from its previous close at 7.30 am India time. The Hang Seng Index (1.94%) and Nikkei 225 (1.05%) gained ground.
TECHNOLOGY
Meta Gives Up
Protecting elections might be a thing of the past at Meta after Mark Zuckerberg's hard pivot to the metaverse.
This scale-down comes ahead of November midterm elections in the US. Globally, Brazil heads to the polls in October, but the action seems to have moved to Telegram.
Wait, how?: A team of 300-odd people who were working to protect elections has reportedly been trimmed to about 60 people. Meta, however, disputes this.
What else?: Meta is also pulling support for CrowdTangle, a Facebook-owned search tool that allowed researchers to identify misinformation. Well, we already told you how the company wasn't a fan of research.
Monaaay!: But guess what? Meta earned over $30 million in ads on its platforms that it… took down! How? Well, if parties engage in what Meta calls "coordinated inauthentic behaviour" or place ads that violate policies, Meta takes them down and keeps the money! Smart.
GEOPOLITICS
Pakistan Could Go The Sri Lanka Way
A consortium of Chinese state banks has lent $2.3 billion to Pakistan to help it tide over a payments crisis. It needs about $30 billion of external financing and has been asking the IMF to part fund it. Pakistan also announced a one-off 10% 'super tax' on important industries.
Sigh of relief?: The Chinese loan can raise Pakistan's liquid foreign reserves of $8.2 billion to $10.5 billion and help shore up the Pakistani rupee. But not for long. Pakistan already owes China more than $18 billion, drawing comparisons with Sri Lanka.
Concerns: The island nation had to give up assets such as the Colombo International Container Terminals, Hambantota Port and Port City Colombo because it could not repay loans. Pakistan could be no different.
SUPPLY CHAINS
Google Links To The Supply Chain
Much before broken supply chains turned the world topsy-turvy, Google had been experimenting with logistics. In September 2021, it launched Supply Chain Twin, a cloud-hosted service that replicates the physical supply chain of companies digitally.
Saving time: Google Cloud's managing director for global supply chain, logistics and transportation, Hans Thalbauer, says the tech giant wants to bring its prowess in artificial intelligence and data analytics to logistics. It brought down analytics processing time from 2.5 hours to 8 minutes in some cases.
The Signal
Time is money in logistics. Google likely perfected saving it with companies such as UPS, which has already been using an early version. To be sure, it is not the only one or the first one, but its size and global reach gives it the disruptive power to impact global supply chains in ways that others cannot. With the world minutely mapped out, Google perhaps wants to do to supply chains what Amazon did to enterprise management with AWS—bring down prices and make plug-and-play enterprise tech ubiquitous.
That is not easy, however. Transportation business relies heavily on local knowledge and expertise. The industry is highly competitive with hundreds of companies and is beset with cultural challenges that are unique to geographies. A logistics software expert told The Signal that technology is easy to build but it often runs up against the wall of local systems and conventions.
TECH
Ola Downs Some Shutters To Focus On EV
Ride hailing major Ola has wound up used car division Ola Cars and its quick commerce arm Ola Dash to prioritise its EV and mobility business. This development comes just as the used car market is gaining traction.
Boom: For the record, Ola Electric recently touched the ₹500-crore revenue mark. The company claims that it owns a 50% market share in the electric two-wheeler segment thanks to consumer demand and the government's EV push. Little wonder that the company is diverting resources to bolster Ola Electric's sales and service network and invest in areas such as cell manufacturing.
Not new: Ola has a history with shutdowns: previous instances include Ola Cafe, Foodpanda, and Ola Foods. Ola Dash's shuttering comes as Zomato prepares to integrate Blinkit. Not to forget Swiggy and Zepto's expansion efforts.
🎧 Quick commerce arm Ola Dash and used car division Ola Cars are now a thing of the past.
CRYPTOCURRENCIES
Crypto Freefall Comes For Indian Exchanges
The bleak streak upending international crypto exchanges is now baying for WazirX, BuyUcoin, Unocoin, and CoinDCX. The global crypto freefall aside, India's hawkishness in the form of disabling UPI for crypto transactions and levying a 1% TDS-plus-30% tax on income from holdings (effective July 1) did them in.
Details: BuyUcoin is cutting promotional spending; its trading volume is down 80% since 2021. Unocoin is hiring only for "key positions". WazirX is halting expansion as it contends with a 95% trading dip since October 2021. CoinDCX—which spent $$$ on cricket sponsorships and celebrity endorsements—froze withdrawals without notifying users. Retail investors may have no legal recourse.
Aside: Crypto exchange Bitpanda, backed by Peter Thiel, laid off nearly a third of its workforce. And blockchain bridge Horizon suffered a $100 million hack.
FYI
Dystopia: The US Supreme Court overturned the landmark 1973 Roe vs. Wade judgement. With this, US states have the power to restrict or ban abortion. In related news, Google searches for "How to move to Canada from the US" surged following the ruling.
Up in the air: Google's loss is SoftBank's gain. SoftBank has successfully tested the first high-altitude tethered balloon base station system in Japan. Also known as blimps, these could provide Internet connectivity in times of a natural disaster.
Not a drill: US Prez Joe Biden signed a landmark gun safety bill, a first in three decades. The measures include tightening background checks for young gun buyers and restricting ownership for domestic violence offenders.
Plan of action: Sri Lanka is mulling allowing foreign fuel companies in the country as its stations go dry. It has limited fuel for private vehicles after its third fuel hike in two months.
Out! Indian captain Rohit Sharma tested positive for Covid-19 ahead of the fifth test match against England.
Ousted: The UK, the US, Japan and Canada joined hands to sanction Russian gold imports in response to the Ukraine invasion.
🎧 The US Supreme Court ended 50 years of legal abortion rights. What are its implications?
FWIW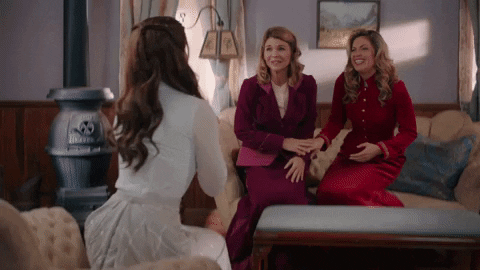 The nose knows: We are wired to seek same-sex friends who smell like us. The researchers revealed that the electronic nose, a sensing device that can detect odours or flavours, can also predict who could potentially become friends. Who needs Bumble BFF?
Tipple tattle: After a night out with his colleagues, a Japanese government official fell asleep on the street only to realise his USB drive with details of about 460,000 Amagasaki residents went missing. Fortunately for him, the data was encrypted, but officials had to issue an apology to citizens. Moral of the story: Watch your tipple.
High and dry: Italy's facing one of its worst droughts in 70 years. The mayor of Milan has decided to turn off fountains and limit water sprinklers to cut down on water consumption. Another measure? Stores in Milan can't go below 26°C on air conditioning.
Want to advertise with us? We'd love to hear from you.
Write to us here for feedback on The Signal.