Discover more from The Signal
The Signal is a daily curated newsletter that helps you understand the latest developments in business, tech, finance, economy, and policy with sharp analysis and crisp insights thats fun to read arriving at 8AM daily in your inbox.
Over 81,000 subscribers
A taxing game is on
Also in today's edition: Amazon's monster algo; Pizza economics; Devices locked; Thalapathy Vijay's four-week itch
Good morning! X, formerly known as Twitter, is being sued by X Social Media LLC, an ad agency from Florida. The suit claims that Twitter's rebrand cost the ad agency a significant loss in revenue. But legal experts think such cases don't hold water. It turns out that X is a pretty common name for companies, making it difficult to enforce any trademark claims. Still, if only Musk had a flair for giving unique, strange names…
Soumya Gupta, Roshni Nair, and Adarsh Singh also contributed to today's edition.
If you enjoy reading us, why not give us a follow at @thesignaldotco on Twitter and Instagram.
The Market Signal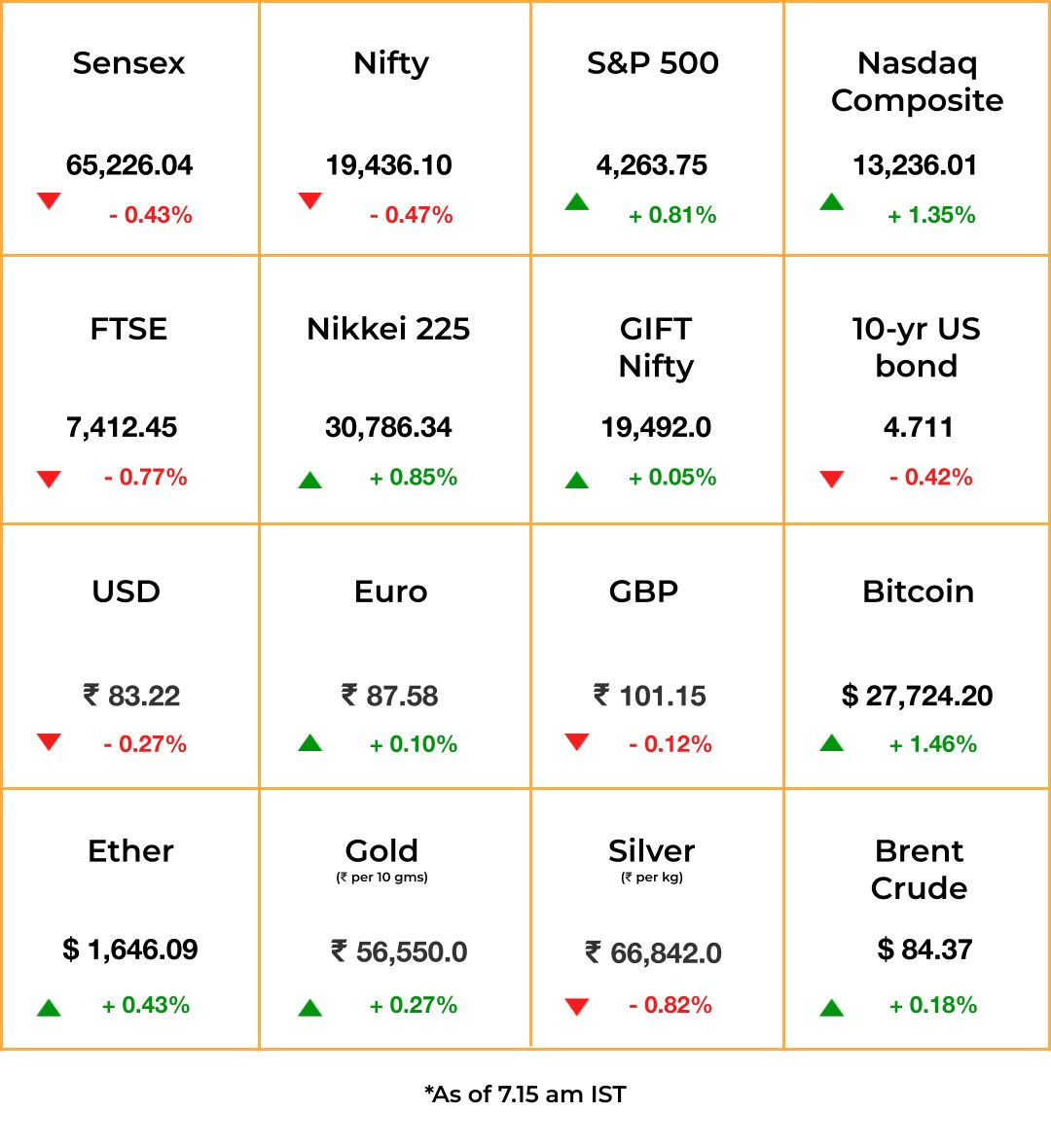 Stocks & Economy: In what could be a boost to market sentiment in crude imports-dependent India, oil prices fell $5 per barrel, which marked the biggest single-day slide in a year. Indian equities have been getting a bear hammering in the past few days.
All Asian benchmarks were buoyant in morning trade and the sentiment is likely to be reflected in India opening too. The GIFT Nifty also flashed green. Meanwhile, Citigroup has raised its growth forecast for China saying the economy has hit the bottom.
Global markets were spooked yesterday after interest rates surged with the US 10-year bond yields touching 4.88%, a level unseen since 2007.
Hic Hic Hooray: Shares of Indian whisky maker Piccadily Agro have been locked on the upper circuit for two days after its single-malt Indri Diwali Collector's Edition was adjudged the best whisky of 2023 at the Whiskies of the World Awards.
GAMING
Desperate Times…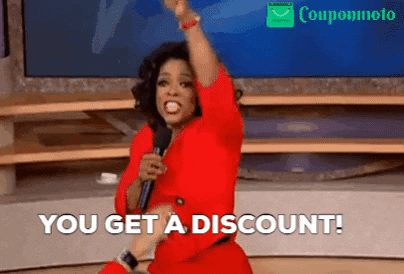 …call for desperate measures. Fearful of losing customers as the new Goods and Services Tax (GST) rules kicked in for the online gaming industry from October 1, Dream11 and Co. are footing the bill… for now.
How?: With "discount points", cashbacks, and bonuses that cover the GST deductions. So, users can enter contests with the entire amount that they deposit in their wallets. According to The Indian Express, big players such as Dream11 may be able to absorb the GST deductions in this manner for two to three years. The smaller companies, though, may have to shut down.
Meanwhile, the gaming industry is claiming that the recent GST-evasion notices worth thousands of crores of rupees sent to several companies have calculated the tax on every bet placed since 2017. This goes against the latest amendment to the GST law that says only the deposit amount will be taxed.
RETAILTECH
Nessie, Not Of Loch Ness
Online retailing giant Amazon had a monster romping beneath its surface. The Federal Trade Commission's (FTC) lawsuit against the company reveals that a test algorithm code-named Project Nessie manipulated prices to boost profits.
Unlike the eponymous monster of Scottish folklore, Amazon's Nessie (the company says it was scrapped long ago) warped prices of products for rivals and customers alike, the FTC alleged. It would raise the prices of certain products and wait for competition to follow. If they didn't, it would reset to the earlier price. Similarly, if a competitor ran a discount, Amazon would match the price, forcing others to do the same. But even after the rival ended its sale, Amazon would keep the discount, pinning the rest to it too.
According to the FTC, Nessie helped Amazon, whose costs were higher than the competition, raise the price point throughout the market, forcing customers to pay more.
CONSUMPTION
For A Few Toppings More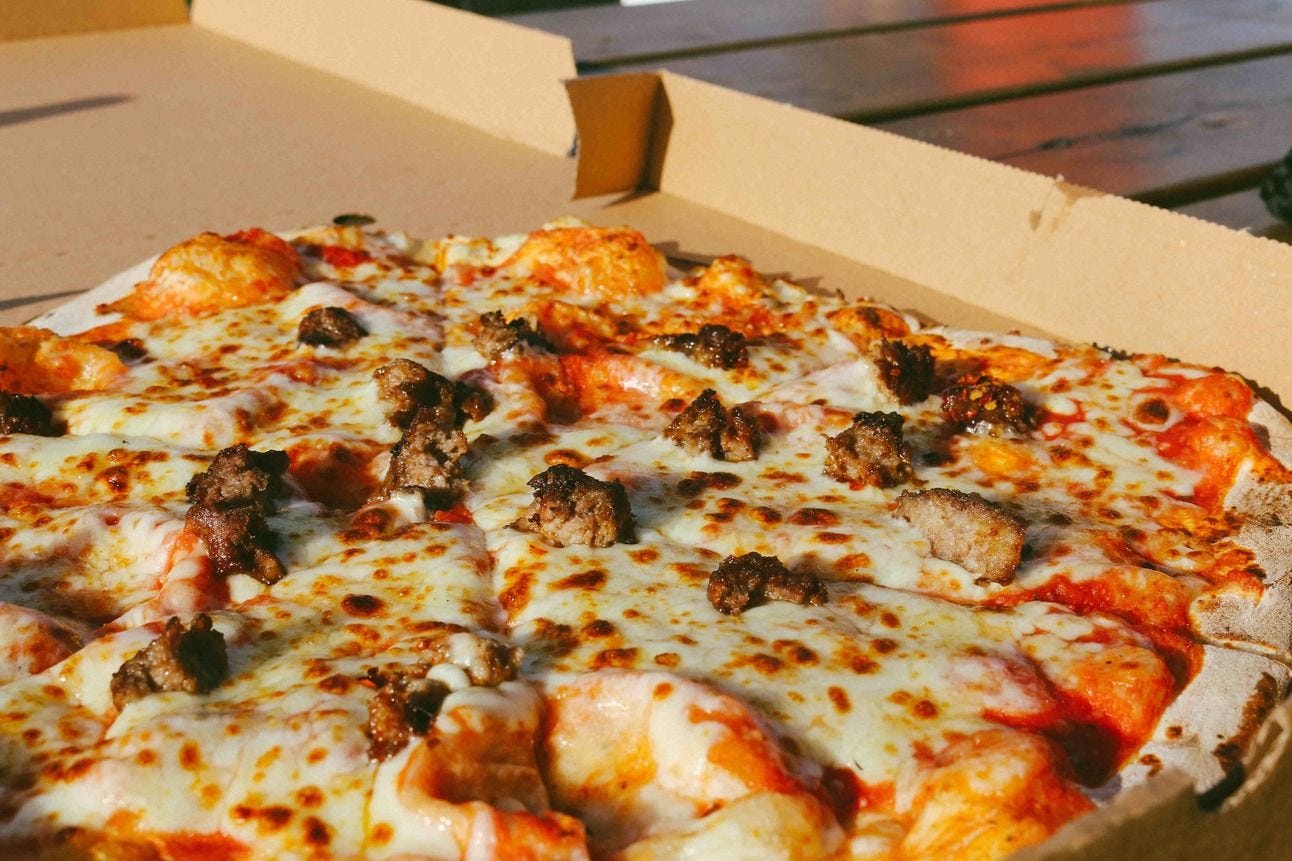 Photo credit: James Butterly/Unsplash
A price war has broken out for a slice of the pie, almost literally. Jubilant Foodworks-operated pizza chain Domino's has dropped the prices of its large-sized disks by ~40%, days before the cricket World Cup begins.
Why?: Smaller rivals such as the Chandigarh-based chain La Pino'z, Rebel Foods' Oven Story, and Delhi's gourmet Leo's Pizzeria are eating into its market. The Economic Times reports that regional chains now run 30% of pizza outlets in the country.
Domino's introduced a seven-inch grease wheel sprinkled with basil and parsley for ₹49 (~$0.60) a couple of months ago to prevent inflation-squeezed entry-level customers from ditching the dish.
The Signal
By cutting the prices of its large pizzas, Domino's will avoid being bracketed with niche outlets that offer cheaper pizzas with richer toppings. It'll also be better prepared if input costs rise further. Almost everything that goes into making a pizza, sandwich, or burger, including cheese and veggies, has become more expensive than a year ago.
Food makers have responded in their own way; Subway doesn't offer free cheese any more. When tomato prices shot up, McDonald's and Burger King dropped them from burgers. Despite the price rise, Domino's improved its gross and EBITDA margins (pdf) in the first quarter of FY24, which CEO Sameer Khetarpal attributed (pdf)to internal efficiencies. With inflation expected to rise, Domino's has more room to thwart competition. Already having cut prices, the company would then be in a better position to shrink toppings.
ENTERTAINMENT
OTT's North-South Divide
Thalapathy Vijay's Leo may not get a Hindi release. Theatres like PVR Inox and Cinepolis are refusing to screen the Hindi dub over a disagreement regarding the film's streaming release.
Leo's makers want the film online just four weeks after its release in theatres. That aligns with how South Indian producers have been rushing their films online. But North Indian producers, whose films make more money from multiplexes, are insisting on an eight-week window.
Changing standards: North Indian films are on a dream run with Jawan, Gadar 2 and Carry On Jatta 3. So much so that actor Salman Khan said last month films should now be declared big hits when they make ₹1,000 crore at the box office, not ₹100 crore.
Turnaround: Pixar's Elemental demonstrates just how divergent theatre and at-home audiences can be. Despite a piss-poor opening in cinemas, Elemental has made $500 million since its online release.
HEALTHCARE
Left To Their Own Devices
At 14%, medical inflation in India is twice as high as retail inflation. Hospitalisation costs for common ailments have doubled in the last five years. Now, treatment may get dearer in anticipation of a supply crunch of critical medical devices such as imaging machines, defibrillators, oxygen therapy equipment, and nebulisers.
Why?: Because sarkaari paper pushers aren't pushing papers fast enough.
Eh?: India's Central Drugs Standard Control Organisation (CDSCO) had set an October 1 deadline for domestic makers of Class C and D medical devices to obtain manufacturing licences. Class C and D medical equipment are classified as high-risk because they are often used in life-saving situations (see: Covid-19).
That deadline has passed, but many manufacturers who'd registered still haven't been audited for licences. Meaning they can't sell those devices.
What now?: Manufacturers have asked the CDSCO for a six-month extension. Registered parties also want to continue selling till they get their licences.
FYI
Breaking monopoly: Apple had considered replacing Google with DuckDuckGo as the default search engine on Safari. Microsoft had also tried to persuade Apple to use Bing on its devices, Bloomberg reports.
This time for Africa: The 2030 football World Cup will be hosted jointly by Morocco, Spain, and Portugal, marking the first time the tournament will be held in North Africa.
Indian sojourn: US private equity firm KKR will hire 150 people by next year in India as it ramps up local operations. It is hiring Nisha Awasthi from Blackrock to head the set-up.
Closet expansion: A UK arm of Reliance Retail is forming a joint venture with clothing company Superdry to acquire its intellectual property assets in Sri Lanka, Bangladesh, and India for £40 million (~$48.5 million).
Take it and run: Slice has received a rare approval from the Reserve Bank of India to merge with the North East Small Finance Bank, which will effectively make the fintech unicorn a small finance bank.
Prized alchemy: Moungi Bawendi, Louis Brus, and Alexei Ekimov have won the Nobel Prize in Chemistry for their work on quantum dots—nanoparticles used in a wide range of applications, from medical tech to consumer electronics.
Pink slips: British banking major Barclays is slashing 50 jobs across investment and corporate banking; Reuters reports that Citigroup is also planning layoffs and reassignments in lieu of its "biggest reorganisation in decades".
THE DAILY DIGIT
0.000000000000000001
That's an attosecond. It is the duration of light pulses that Nobel Prize winners in Physics, Pierre Agostini, Ferenc Krausz and Anne L'Huillier, created to observe electrons. (The Conversation)
FWIW
Hope this email finds you well 💩: You can FINALLY react to emails with an emoji. Gmail is pushing out this feature on Android devices first, with web and iOS versions coming later. The feature comes with a huge list of restrictions like not being able to use reactions on your school/work accounts, or on emails in which you are BCC'd, among others. The worst restriction, though, is that the feature works best on Gmail. Meaning, if you use any email client other than Gmail, every person's reaction will arrive as a separate email. Way to be a party pooper, Google. 😒
Nomad Paradise: Digital nomads, gather around. You might want to check out Bansko. This charming Bulgarian town has become the de jure watering hole for those who live on the go. With a plethora of co-working spaces, dependable high-speed Wi-Fi, budget-friendly living, and minimal taxes, Bansko is the ultimate dreamland for digital nomads. As if that wasn't enough, the nearby Pirin National Park and the Pirin Mountains provide an ideal setting for relaxation. The only thing missing is a festival to celebrate digital nomads… oh wait, they have that too. Boy, some places really have it all.
Hand of God: Doosan Robotics is riding high with its impressive 421 billion won IPO, showcasing investors' insatiable appetite for its robotic arms. These robotic arms aren't just confined to factory floors, though. They're your helping hand (quite literally), ready to whip up coffee, serve drinks, or even assist with your airport luggage. Moreover, Doosan is exploring AI integration, which could make ordering tasks simpler. As South Korea grapples with the world's lowest fertility rate, it seems a robotic future might be on the horizon. We guess it's only a matter of time before the Transformers sweep in.