Discover more from The Signal
The Signal is a daily curated newsletter that helps you understand the latest developments in business, tech, finance, economy, and policy with sharp analysis and crisp insights thats fun to read arriving at 8AM daily in your inbox.
Over 81,000 subscribers
Oops, we did it: TikTok
Also in today's edition: Billionaire wealth dwindles; The great crypto hedge fund collapse; BNPL down rounds; A coffee brawl is brewing
Good morning! An IT head, data scientist, and AI product manager walk into a bar. The punchline is reserved for Get Ahead, the "world's first fintech sitcom" produced by… Hewlett-Packard Enterprise. The IT firm has modelled the mockumentary on The Office. Financial Times reports that Get Ahead's trailer had only 200 views, but things may pick up. HPE's free content-on-demand is actually a promotional campaign for its solutions. Smart.
If you enjoy reading us, why not give us a follow at @thesignaldotco on Twitter and Instagram.
The Market Signal*
Stocks: We're halfway FY23. Equities across the world marked the end of the first half of 2022 on a sombre note. Benchmarks in India ended the week marginally up as investors hesitated to take any big bets ahead of the earnings season. US markets rallied ahead of the long weekend but ended H1, 2022 with deep losses. The Nasdaq recorded its worst first half of a year ever while the S&P 500 posted its worst of the same period since 1970. Corporate earnings will provide the cues this month.  
Early Asia: Nifty futures were trading in positive territory at 7:30 am (Indian time) in Singapore. The Nikkei 225 index too was in the green but the Hang Seng bled red.
WEALTH
Global Billionaires In The Hock
2022 doesn't look encouraging for moneybags. The world's 500 richest people lost $1.4 trillion in just six months this year, as per the Bloomberg Billionaires Index.
Wear and tear: While Elon Musk's wealth diminished by $62 billion, Jeff Bezos saw a $63 billion nosedive in his fortune. Even Mark Zuckerberg's riches shrunk by half. Changpeng Zhao, the brain behind Binance, lost $80 billion due to the crypto crash.
Pinning it down: Pent-up consumer demand and the subsequent Russia-Ukraine war pushed inflation up. Policymakers are raising interest rates in response. Naturally, global stock markets are facing rough weather, causing steep losses for billionaires. Things were different two years ago, when governments and central banks launched a slew of incentives at the dawn of COVID-19.
That said, Musk is the wealthiest. And Bezos stands second, followed by Bernard Arnault and Bill Gates.
CRYPTOCURRENCIES
3AC Collapse Worsens Crypto Rout
The fall of Three Arrows Capital/3AC has not only worsened troubles for crypto lenders (BlockFi, Genesis, Babel Finance, Voyager, Celsius) exposed to the once-influential crypto hedge fund, but revealed the murky operations of 3AC itself. CoinDesk reports that 3AC, which filed for Chapter 15 bankruptcy after a British Virgin Islands court ordered its liquidation, is still trading via an entity called TPS Capital. The legal separation of both—coupled with Chapter 15, which stops creditors from seizing company assets in the US—means lenders may not recover the millions owed to them.
Background: Due to its sterling reputation, platforms lent 3AC millions without collateral. This allowed 3AC to juice up its portfolio. But everything changed with the implosion of Terra (3AC had invested $200 million in Terra's Luna tokens) and the ongoing crypto crash.
Outcome: Voyager's freezing withdrawals. FTX has offered to buy embattled BlockFi for $240 million.
TECHNOLOGY
TikTok Has A Confession
...That some of its China-based employees can indeed access information of American users. This includes public videos and comments, the company's CEO Shou Zi Chew confirmed in a letter to senators. Chew, however, denied that information was shared with the Chinese government.
Rough week: TikTok's confirmation came at the end of a week where a Republican FCC member shot a letter to Apple and Google asking them to remove TikTok from their respective app stores. Nine Republican senators also wrote to Chew citing a detailed Buzzfeed News investigation that accessed leaked audio tapes from 80 internal meetings.
Chinese checkers: Across the pond, Financial Times reported about how hackers with links to Chinese intelligence agencies were continuing cyber espionage recruitment despite an FBI indictment. This, following an expose about a ring of Chinese university graduates lured to research Western targets for spying and translating documents.
The Signal
This is the latest round in the West's high tech war against China. Despite its assurances and its US traffic shift to Oracle, TikTok has resurfaced as a thorny issue. With nearly 322 million users in the US, TikTok is also becoming a force to reckon with in political messaging, and therefore a theatre for election-related misinformation, another key concern for Americans.
Also worth noting, the Biden administration added five Chinese companies to a trade blacklist for supporting Russia's military, even as the Chinese have been up to stranger things. Not what you think.
FINTECH
Easy Money Dries Up For BNPL Firms
With hype over the buy now, pay later (BNPL) trend fading, Swedish payment company Klarna is raising capital via a down round that'd slash its valuation to $6.5 billion, a fraction of the $46 billion it was valued at last year.
What does it mean?: A year back, Klarna was able to double its valuation with funding led by SoftBank. But the decline in the worth of what was one of Europe's most valuable fintech startups shows how investors have soured on short-term credit companies. They are also making cautious moves due to surging inflation. Klarna has also cut 10% of its workforce.
Competition: BNPL companies are suffering valuation routs. Shares of BNPL providers Affirm and Zip fell more than 90%. This comes at a time when these companies are facing pressure from Apple, which is launching its own Apple Pay Later product.
🎧 Klarna's drop in valuation shows the beating the BNPL segment has taken in the eyes of investors. Listen in.
FOOD BIZ
Indian Market Is Tasting Good Again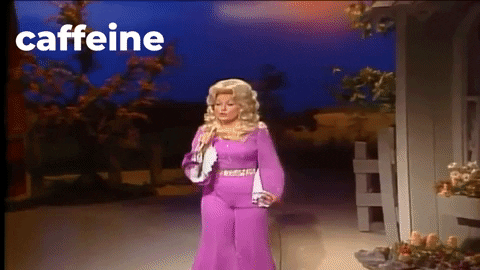 As the Indian economy tries to shake off its pandemic-induced slumber, international coffee chains and quick service restaurants are getting ready with pick-me-ups.
Five-year plans: Starbucks better watch out. UK chain Pret a Manger will offer a taste of its sandwiches and coffee in major cities in what it believes is a fast-growing market. While Pret a Manger plans to open 100 stores under the Reliance Brands umbrella in five years, Canadian coffee chain Tim Hortons wants a big gulp of the $4.2 billion coffee market from 300 stores in the same period. Jubilant Foodworks will open about 250 outlets of Popeyes and hopes to notch up a valuation of $1 billion.
No-brainer: The fast growing culture of eating out and ordering in is attracting global food companies to India. The food sector has been seeing renewed funding and consolidation.
🎧 International coffee chains will wrangle for the Indian market. Plug in to have a taste.
FYI
Bye-bye: Ola Electric's head of charging networks, Yashwant Kumar, has resigned, the 32nd senior executive to quit the startup in two years.
Nose ahead: In a first, India's light combat aircraft Tejas has beat Chinese JF-17 to emerge as favourite to replace Malaysia's ageing fleet of fighter jets.
Veers off: Tesla recorded its first sequential quarterly fall in global deliveries after shutdowns in Shanghai and a components shortage hurt production. It'll likely drop short of Elon Musk's full-year target.
Besieged: Chinese fashion retailer Shein has had more than 50 lawsuits filed against it in the past three years for stealing other people's designs.
Green fleet: Amazon has signed a deal to source 5,000 electric vehicles from Tata to reduce its carbon footprint.
Beefing up: Eyewear brand Lenskart notches up a valuation of $4.5 billion in a $200 million funding round led by Alpha Wave Global.
FWIW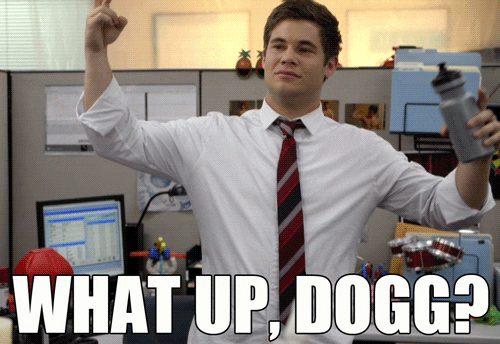 Naked truth: At the peak of the Cold War, Soviet dissenters relied on samizdat or a clandestine network to spread banned materials. Turns out samizdat is operational in today's Russia too. Ukrainians and Russians speaking out against Putin are disseminating independent news on the war in Ukraine via strategically-placed, concealed ads. Some ads are on online gambling and porn sites, given the digital loopholes about moderating 'vice' content. Whatever it takes for information resistance to travel.
What the hey: The internet is aflame after a Reddit user shared a Whatsapp exchange with an uptight colleague. The exchange features a man named Sandeep chiding his subordinate, Shreyas, for saying 'hey' instead of the "more professional" 'hi'. Sandeep also doesn't take kindly to 'dude', 'chap', and 'chick', among other "informal" words. Reddit thinks Sandeep needs to chill. We agree.
Packing in the heat: Netflix has Lizzy Talbot to thank for the fan-favourite steamy scenes in Bridgerton. Talbot is one of many intimacy coordinators or ICs choreographing intimacy in film and TV. Many ICs are—get this—former fight directors who ease actors into passionate scenes. It's a huge responsibility post the #MeToo movement, since portrayals of intimacy can shape attitudes towards sex.
Want to advertise with us? We'd love to hear from you.
Write to us here for feedback on The Signal.