Discover more from The Signal
The Signal is a daily curated newsletter that helps you understand the latest developments in business, tech, finance, economy, and policy with sharp analysis and crisp insights thats fun to read arriving at 8AM daily in your inbox.
Over 81,000 subscribers
Hollywood's helping hand
Also in today's edition: BYJU'S could lose Aakash; Biden's bargain; SOS for the Indian Himalayas; Geely's global gameplan
Good morning! Japan's Nippon Shokubai is the world's leading manufacturer of superabsorbent polymers, used in disposable diapers. What's the big deal, you wonder? Well, the diaper constructor (of sorts) is now pivoting to… electric vehicles (sorta). You see, Shokubai's trademarked electrolyte salt (Ionel) could help stabilise lithium-ion EV batteries in extreme temperatures. Nikkei Asia reports that the company has already joined hands with China to produce 12,000 tonnes of Ionel and has a joint venture in France for the same purpose. Talk about making hay…
The Signal is now on Telegram! We've launched a group — The Signal Forum — where we share what we're reading and listening through the day. Join us to be a part of the conversation!
🎧 A tiny UAE emirate—Ras Al Khaimah—is hoping to become the next luxury destination. Also in today's edition: Why is Delhi drowning? Listen to The Signal Daily on Spotify, Apple Podcasts, Amazon Music, Google Podcasts, or wherever you get your podcasts.
Today's edition also features pieces by Roshni P. Nair, Soumya Gupta, Srijonee Bhattacharjee, and Jaideep Vaidya.
If you enjoy reading us, why not give us a follow at @thesignaldotco on Twitter Instagram and Threads.
The Market Signal*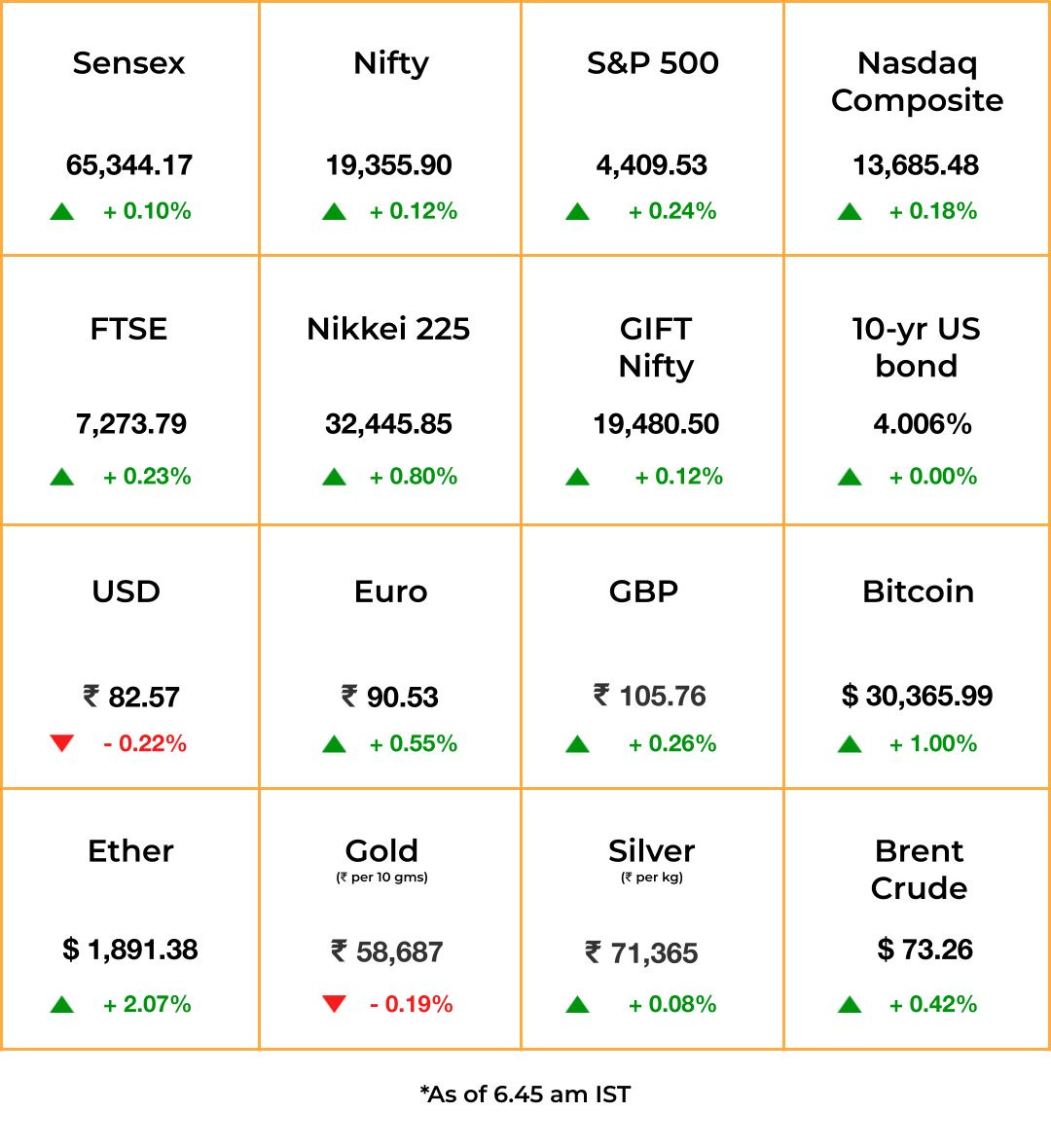 Stocks & economy: The Nifty may rise taking cues from Asian peers, but gains will likely be limited at current levels.
US investors are preoccupied with the CPI print due Wednesday and major banks kicking off the earnings season Friday.
Folks at the US Fed continued to indicate more rate hikes to rein in inflation. The Fed is also pushing for higher capital requirements and standardised risk assessment for banks in light of the recent crisis in regional banks.
Analysts are already advising investors to shift attention away from overvalued US stocks to equities in Europe, emerging economies, and even China.
Distress in Chinese real estate is conspicuous as several companies default on debt raised from local markets. Yet, the government directed banks to ease lending norms to the sector and there is talk that more props are in the offing.
ENTERTAINMENT
Hope, The Nolan Way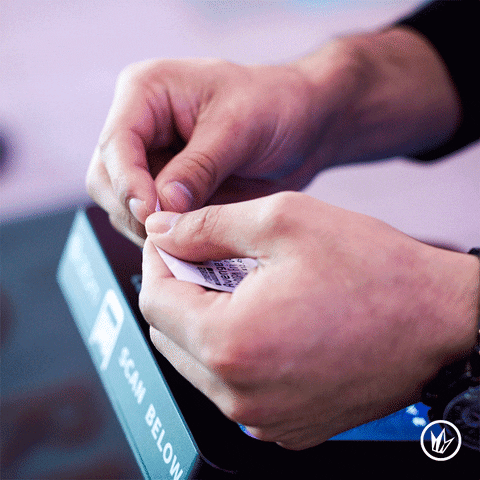 It may finally be a good month for the theatre business. Cinemas are doing brisk advance sales for Christopher Nolan's upcoming release Oppenheimer and Tom Cruise-starrer Mission: Impossible 7, both releasing this month. Cinema chains have introduced 3 am shows for Oppenheimer, the only non-franchise film to get such slots. Trade analysts are expecting Mission Impossible to be Cruise's biggest opening in India ever. Elsewhere, the outlook is also promising for Barbie.
Fatten the margins: After a string of domestic flops, cinema chains are looking at ways to rake in some profits. They'll be happy to see audiences lapping up higher-priced tickets for IMAX screenings of Hollywood flicks. Multiplex owners are also lobbying the government to reduce the GST rate on the food they sell from 18% to 5%. PVR-Inox made nearly a third (pdf) of its total income in FY23 from the sale of food and beverages.
EDTECH
Will BYJU'S Lose Its Crown Jewel?
Following reports that India's Serious Fraud Investigation Office is probing the country's largest edtech company, it's now emerged that the agency's parent, the Ministry of Corporate Affairs, is investigating BYJU'S for governance lapses.
Worse, The Morning Context (TMC) reports that co-founder Byju Raveendran may lose control of Aakash Educational Services—the only holdout in his otherwise crumbling empire—because of its byzantine ownership and financing structures.
Davidson Kempner, which lent BYJU'S $250 million, was allegedly misled into believing that "Aakash-BYJU'S digital business is part of Aakash". TMC says the investment fund, which has locked the remaining tranche after BYJU'S withdrew some of it, could align with Aakash's other stakeholders, the Chaudhry family (co-promoters) and Blackstone, to edge Raveendran out. The Arc says that Davidson Kempner may demand an audit of Aakash.
BYJU'S is already involved in a US lawsuit with lenders over a $1.2 billion term loan.
ECONOMY
Diplomatic Calvinball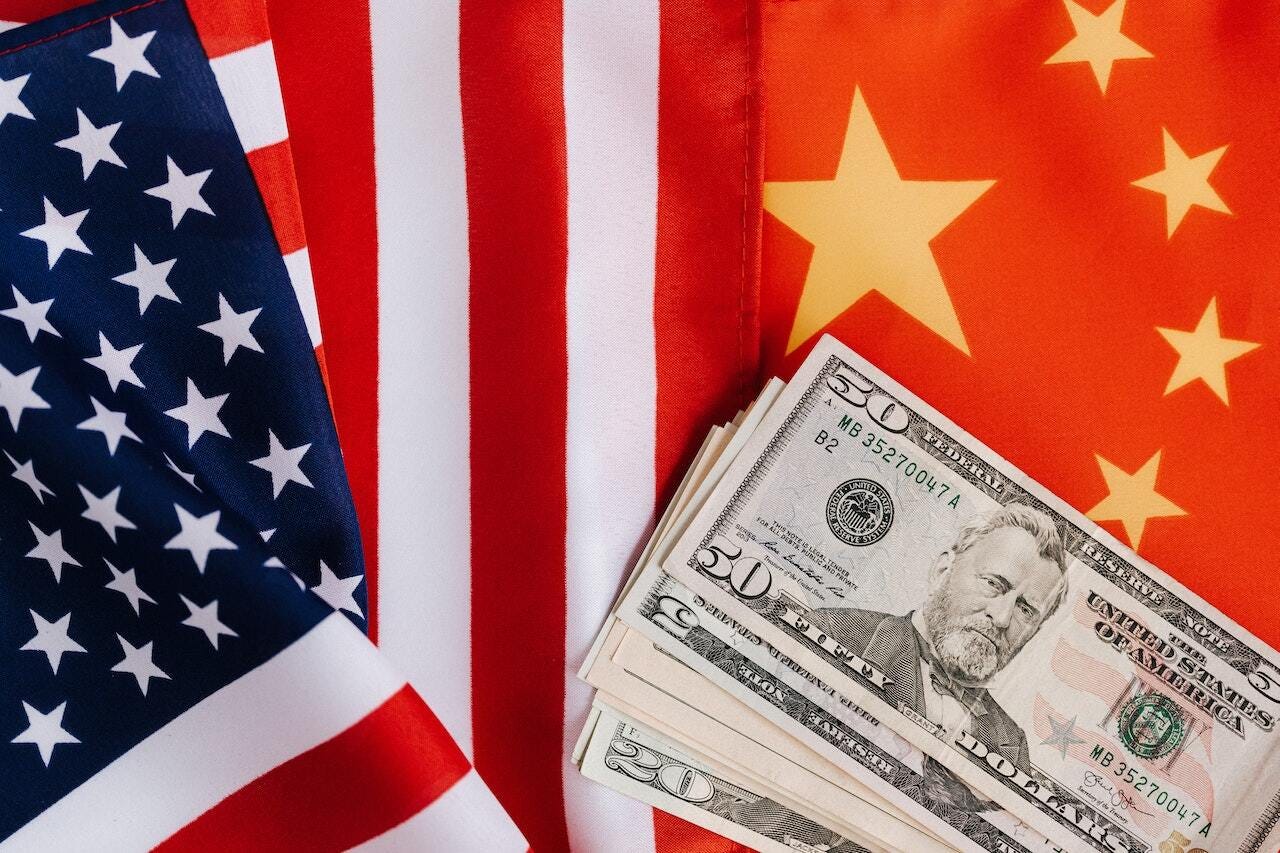 US-China engagement is like games in the Calvin and Hobbes cartoon strip. You make up rules as you go along.
US treasury secretary Janet Yellen visited China close on the heels of secretary of state Antony Blinken to cool down tensions between the world's two largest economies. Or so we thought.
Blinken and Yellen actually went to establish the rules of confrontation rather than eliminate conflict. Yellen said the US' attempts are narrowly focused on issues that it considers important to national security. Any other economic engagement is kosher.
While Yellen was sitting down with Chinese officials, President Joe Biden stated that he had advised China to be "careful" (with respect to its ties with Russia) because it needed western investments. Biden said it was not a threat, but "an observation".
The Chinese approach is typically different. Not just hard barriers, it is not even willing to brook negative economic analysis. Chinese state media hit out at Goldman Sachs after it recommended selling local bank shares. Last month, China banned "negative" finance writers from Weibo.
The Signal
The US is protecting its interests, but China is suppressing bad news. At 282%, its domestic debt is one of the highest in the world, much above the developed country average of 256%.
There are not enough high-quality jobs going around, even as there is an oversupply of young workers. The available jobs require back-breaking work with low pay. Consumption and prices have slumped, and experts say that the risk of deflation is real.
CLIMATE CHANGE
Peak Concern
There was a time people would think you're bonkers if you told them Ladakh got over 19mm of rainfall in a day. Not anymore. The frigid desert received 10,000% of its annual rainfall between July 8-9.
In Himachal Pradesh, highways, bridges, and homes are crumbling, and at least 20 people have died. The deluge sweeping across India's mountainous landscapes has reached Uttarakhand, which experienced its worst floods in 2013. It's already suffering landslides and has received a red alert.
Climate change isn't just precipitating extreme downpours in the mountains, but also triggering freak weather in New York, US, and Kyushu, Japan.
There's not been a single year since 2013 when India hasn't experienced extreme rainfall. But the resulting destruction has everything to do with ill-planned infrastructure, heedless construction, and poor drainage. The National Capital Region is getting whiplashed too, but there's a reason Noida isn't getting waterlogged… yet.
AUTO
Chinese For Life
Q: What's the common link between Volvo, Mercedes Benz, Aston Martin, Polestar, and Lotus?
Hint: China.
The answer is Chinese automaker Geely, which has stakes in all of the above companies. Despite geopolitical tensions between Washington and Beijing, Geely is doubling down in the US. Electric car brand Polestar, whose Super Bowl ad took jabs at Tesla, sold ~10,000 China-made cars in the US last year. From next year, production will be moved to Volvo's Charleston factory to avoid a 27.5% import duty, reports The Wall Street Journal. Polestar merged with a US special-purpose acquisition company last year. All this while the US remains off-limits for Chinese EV giant BYD.
Aside: Maruti Suzuki is expected to surpass its pre-Covid sales record of 1.753 million units in FY24. And Mahindra & Mahindra is looking to raise ₹5,000 crore ($605 million) for its EV unit.
FYI
Shake on it!: OLX India is selling its auto business to CarTrade for ₹537 crore (~$65 million). OLX Auto clocked gross merchandise value of ₹1,110 crore (~$134 million) in FY22.
Will they take off?: Go Air's insolvency administrator has invited bids from potential buyers and specified an August 9 deadline for expressions of interest. Jet Airways' creditors have informed the Supreme Court that the Jalan-Fritsch consortium's resolution plan is "unviable and unworkable".
[*DJ Khalid voice*] Another one: Celebrity-led learning platform FrontRow has shut operations, per TechCrunch. In October 2022, the startup laid off 75% of its workforce.
Scrapped: The world's largest contract electronics maker, Foxconn, has pulled out of its joint venture with metals-to-oil conglomerate Vedanta. The two had joined hands to make semiconductors in Gujarat, India, in a $19.5 billion deal.
In trouble: Reliance Retail-backed Dunzo plans to axe more jobs after firing 30% of its staff in April 2023. The company has deferred 50% of June's salary for some of its employees.
Knuckle-rap: Vietnam has asked streaming giant Netflix to remove Chinese TV drama Flight To You over its pro-Beijing portrayal of a map featuring a disputed territory in the South China Sea. Vietnam has banned the upcoming Barbie for similar reasons.
You scratch my back…: Turkish President Recep Tayyip Erdogan agreed to support Sweden's bid to join Nato in exchange for the Nordic nation helping Turkey enter the European Union.
THE DAILY DIGIT
100 million+
The number of users Twitter rival Threads has amassed in a matter of five days. (The Verge)
FWIW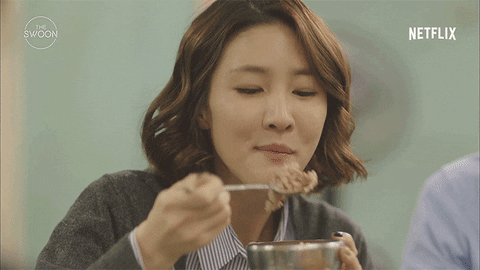 Rice guys finish last: Looks like Japan is getting over its love for the traditional staple. The Japanese are increasingly taking to bread, no thanks to changing lifestyles, depopulation, and access to cheaper alternatives. The rise of the nuclear family and "overwork culture" has also made rice less appealing, since cooking it is a time-consuming affair. As a result, Japan's rice exports surged from 4,515 tonnes in 2014 to 22,833 tonnes in 2021. As fellow Asians and rice lovers, we find this newfound love for bread hard to swallow.
Here we go again: Singer-performer Harry Styles was recently hit by an object during a concert for no apparent reason. Styles is the latest in a growing list of celebs who've been attacked on stage during live concerts. This list includes Bebe Rexha, Pink, Drake, and Ava Max, among others. Singer Adele even called out the trend during a Las Vegas show last week and said she would "k***" anyone who dared to do the same to her. We guess the helmet-wearing French duo, Daft Punk, was onto something.
Games people play: Wimbledon grass courts aren't what they used to be. Thanks to increasingly-erratic English summers, soil conditions have made the courts tougher, akin to clay courts. Wimbledon champion Novak Djokovic believes playing on grass doesn't require special prep anymore. Former Wimbledon champion Chris Evert concurs. What does this mean? Celebrated players such as Rafael Nadal or Djokovic don't need to work as hard when they arrive on the grass court. Former tennis coach Paul Annacone has gone as far as to say that "court-surface specialists" won't hold much ground in the future. 💀