Discover more from The Signal
The Signal is a daily curated newsletter that helps you understand the latest developments in business, tech, finance, economy, and policy with sharp analysis and crisp insights thats fun to read arriving at 8AM daily in your inbox.
Over 81,000 subscribers
Parle wants an upgrade
Also in today's edition: WhatsApp guns for iMessage; The road ahead for Netflix; India inches closer to 'garibi hatao'; Is J&J decoupling from India?
Good morning! Tencent is no longer China's most valuable company. That accolade now goes to a state-owned purveyor of hangovers. Financial Times reports that Kweichow Moutai—which specialises in local liquor baijiu and is one of the world's largest beverage companies—overtook the tech major in market cap last month. But the good times may not last. Kweichow Moutai's shares fell 8% due to rumours that alcohol may be banned during government parties and functions.
🎧 What's happening in the world of art NFTs, and why is WhatsApp targeting iMessage? Find out on The Signal Daily, available on Spotify, Apple Podcasts, Amazon Music, and Google Podcasts, or wherever you listen to your podcasts.
If you enjoy reading us, why not give us a follow at @thesignaldotco on Twitter and Instagram.
The Market Signal*
Stocks: Banks reporting loan pick-up during the festive season, better-than-expected corporate earnings, and the hope that the Reserve Bank of India (RBI) may go marginally easy on rate hikes kept equities in good spirits for the second day this week. US stock futures perked up on early earnings reports. 
Early Asia: The Hang Seng was down 0.53% while the Nikkei 225 was up 0.77% at 7:30am India time. The SGX Nifty was up 0.47%.
FMCG
Parle Eyes Polish Firm To Go Premium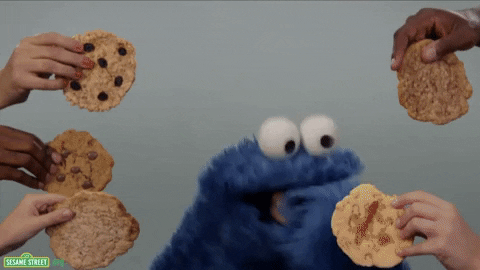 India's largest biscuit maker is close to forging its first acquisition. Parle is in talks to snap up Poland-based cookie company dr Gerard from private equity firm Bridgepoint, The Economic Times reports. 
Motive: Parle, well known for its mass-range products, has been eyeing an upgrade for a while now. In 2017, it launched a premium range called Parle Platina, which houses brands such as Hide & Seek, Milano, Nutricrunch, and Mexitos. Buying dr Gerard will help Parle tap into its high-end portfolio of 200-plus varieties of biscuits and salted snacks.
Weigh up: While the purchase could give Parle access to a premium biscuit range it could also give it access to a market that might be ripe for its own range of competitively priced biscuits, especially when the cost of living in Europe has gone through the roof.
TECH
It's Green Versus Blue
WhatsApp is coming for iMessage. In an Instagram post, Meta boss Mark Zuckerberg called out Apple for not having end-to-end encryption in its texting app.
Recap: Google recently criticised Apple for not adopting RCS, the new texting standard. iMessage not only locks users in but differentiates between Apple users (blue bubbles) and non-Apple users (green bubbles).
Meanwhile, WhatsApp chief Will Cathcart wants his platform to fly in the US. Not surprising since the country is a Whatsapp Business goldmine waiting to be tapped. What privacy-conscious iOS users would make of WhatsApp Business spam, though, is another matter.
Zuck wants to eventually integrate WhatsApp, Instagram, and (Facebook) Messenger in a way that users can communicate across all three apps. Marketing around encryption is the only way he can appeal to iMessage users, but good luck with that.
STREAMING
Moochers, Metrics, And Malleability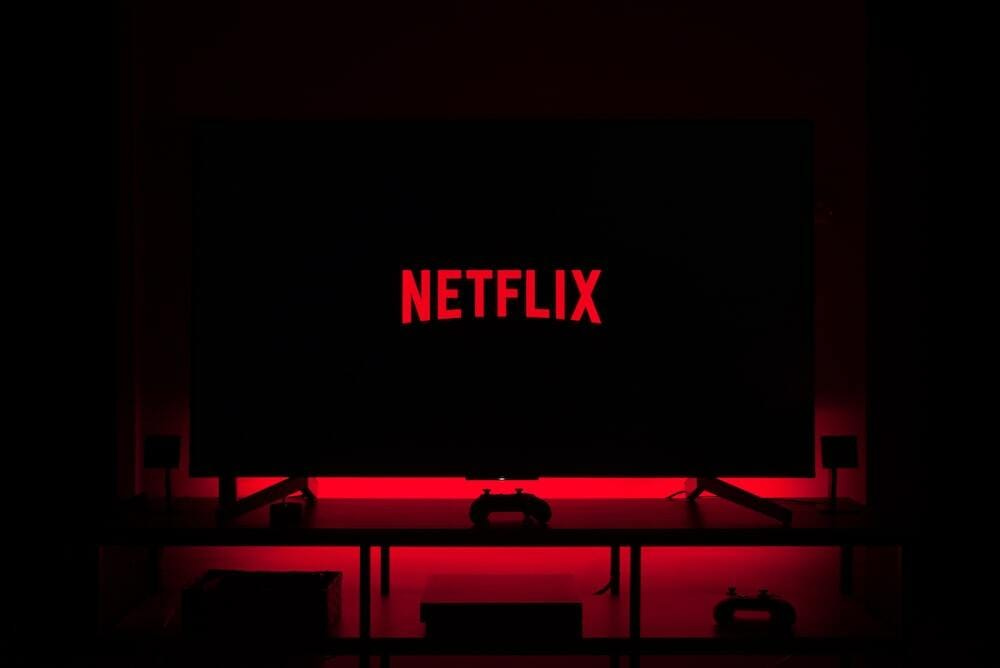 Focusing on those three Ms in Q3 2022 seems to have paid off for Netflix. The streamer added 2.4 million subscribers, most of them in Asia, in the quarter. New seasons of popular shows such as Stranger Things and Cobra Kai helped.
Moochers: Netflix will charge $3 for password-sharing, and enable users to transfer viewing and recommendations data to new profiles. The profile portability feature is aimed at people who go from shared profiles to new accounts.
Metrics: Netflix is also modifying its approach to audience measurement for content stickiness—now defined as the frequency of platform visits—and viewership, which has gone from two minutes to the total number of hours viewed. It will stop guidance on subscriber additions from Q4, and wants investors to change the way they analyse its business.
The Signal
Analysts worry that higher-paying subscribers downgrading to an ad tier will decrease Netflix's average revenue per user. We'll see how things shape up in Q4.
Post-pandemic upheavals aren't unique to Netflix. Take the twists and turns at Warner Bros. Discovery and Disney+ also considering ads, hiking prices, and bundling everything into a membership programme a la Amazon. Malleability is the solution for media titans hammered by 2022.
As Bloomberg's Lucas Shaw writes, CEO Reed Hastings isn't averse to change. Consider that Netflix, which lost numerous licensed shows such as Friends, once explored a deal to buy Paramount Pictures' IP. If it explores theatrical releases or selling old show rights to TV networks, the Netflix of 2023 will be unrecognisable from the Netflix of yesteryear.
POVERTY
A Silver Lining In the Gloom
India lifted 415 million people out of poverty in the past 15 years. As per the UN's latest multidimensional poverty index, the incidence of poverty shrank from 55.1% in 2005-06 to 16.4% in 2019-21. Quite remarkable, given the relatively low growth rates during the period.
Public-funded welfare: Clearly, government intervention has helped. India's flagship rural job guarantee scheme MGNREGA was launched in 2006. Armed with data collected in the Socio-Economic and Caste Census of 2011, India also began attacking multidimensional poverty in a more focussed way. Yet, India ranked 107th in the Global Hunger Index released three days ago. 
Developed world: It is particularly hit by the rising number of elderly poor. A study showed one in six Germans aged 65 or more is likely to fall into poverty. And, an increasing number of old people in the US are living hand to mouth.
M&A
J&J's Slow Shuffle To The Exit
Johnson & Johnson, the brand instantly associated with babycare products and earbuds, has sold its largest manufacturing plant in India in a slump sale. The Telangana unit made consumer health, personal- and baby-care products. 
The sale, whose value was not disclosed, to pharma company Hetero appears to be part of the global reorganisation of its businesses. In India, the company is perhaps exiting the consumer health and personal care businesses entirely. as this is the second plant it has sold after revenues tanked by half. The Telangana unit, set up only in 2016, was locked up for the past three years.
Last month, the company announced that it will stop making its popular talc-based baby powder globally after allegations that it contained carcinogenic asbestos.
FYI
Anti-competition: The US' Federal Trade Commission is investigating whether Visa and Mastercard's security tokens are restricting merchants from routing online debit-card transactions via other payment networks.
Hire and fire: Amazon is losing billions of dollars a year due to attrition, with only a third of new hires lasting for more than 90 days in 2021. Even Microsoft has announced layoffs across multiple divisions.
Reshaping alliance: Partners Renault and Nissan are close to concluding a landmark deal that will see the French carmaker reduce its ownership of the Japanese company over time from 43% to 15%. In return, Nissan will invest $500 million to $750 million in Renault's EV business.
The high road: UberEats has entered the quick-commerce space in the UK via a partnership with frozen-grocery chain Iceland. Meanwhile, if you're in Toronto and aged 19+, you can also order weed now on UberEats.
Auto push: Apple's immersive surround-sound audio product, Spatial Audio, is soon coming to cars, starting with Mercedes-Benz.
Running out of time: The US' air-safety regulators have asked Boeing to review its safety paperwork for the new 737 MAX 7 aircraft, ahead of a looming December deadline to win approval to carry passengers.
THE DAILY DIGIT
-84%
The decline in the net worth of Zoom chief Eric Yuan, whose fortunes have dwindled—much like 57 other Covid billionaires—from nearly $29 billion to $4.6 billion in a post-pandemic world. (Bloomberg)
FWIW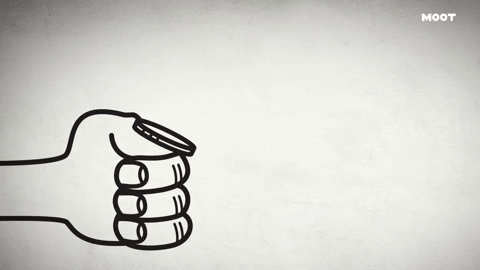 Dropping bars for savings: Their lifestyles may seem at odds with it, but rappers are teaming up with the finance sector to educate people about saving up. Take Kendrick Lamar, who partnered with billionaire investor Ray Dalio for a Cash App commercial about financial literacy. Jay-Z and Twitter founder Jack Dorsey set up the Bitcoin Academy, while rapper Lecrae is highlighting the importance of credit scores for Experian. We'd love a Snoop Dogg crash course on VC funds.
Rasputin 2.0?: Over a century since Russia's most infamous mystic left an imprint on the country's last Tsar (particularly his wife, Tsarina Alexandra), another European royal family is grappling with the influence of a "shaman" whose claims include the suggestion that cancer is a choice. Durek Verrett, a black American, is engaged to Norwegian princess Martha Louise. Norway is so displeased with the couple's kooky beliefs that a majority want Louise to renounce her title.
Hydra alert: India should take note given the spate of Reliance-everything. The ubiquity of tech giant Kakao hit South Koreans hard when a fire downed the company's server for days. The result was a blackout of services ranging from payments and texting to ride-sharing, since 48 million of South Korea's 51 million-plus populace rely on some Kakao service or the other. The government will investigate whether Kakao had market monopoly. A bit late for that, no?
Enjoy The Signal? Consider forwarding it to a friend, colleague, classmate or whoever you think might be interested. They can sign up here.
Do you want the world to know your story? Tell it in The Signal.
Write to us here for feedback on The Signal.