Discover more from The Signal
The Signal is a daily curated newsletter that helps you understand the latest developments in business, tech, finance, economy, and policy with sharp analysis and crisp insights thats fun to read arriving at 8AM daily in your inbox.
Over 81,000 subscribers
Paytm boss gets a jolt
Also in today's edition: B2B is Nykaa's next big bet; Musk wants to cannibalise competition; IRCTC kick starts gravy train; India's staples conundrum
Good morning! You've lost your right to party when you're a Prime Minister in Finland. Sanna Marin would know, after a leaked video of her letting her hair down at a private house party, didn't go down too well with naysayers. She's was even asked to take a drug test. Finnish women are now posting videos of themselves in solidarity to support Marin. Meanwhile, according to The Guardian, there's a conspiracy theory that Russia has a role to play in the video leak. 
🎧 The Finnish PM stirred controversy after a night of partying. Find out why. The Signal Daily is available on Spotify, Amazon Music, and Google Podcasts, or wherever you listen to your podcasts.
If you enjoy reading us, why not give us a follow at @thesignaldotco on Twitter and Instagram.
The Market Signal*
Stocks: Domestic benchmark indices crashed after an eight-day winning spree. Federal Reserve Chair Jerome Powell's presence at the bank's conference will have investors looking for clues on the future interest rates. The Eurozone will release August PMI data, which could shed light on recession fears.
Early Asia: The SGX Nifty declined (-0.39%) at 7.30 am India time. The Hang Seng Index (-0.68%) and Nikkei 225 (-0.58%) also slumped.
INVESTING
Going Gets Tough For VSS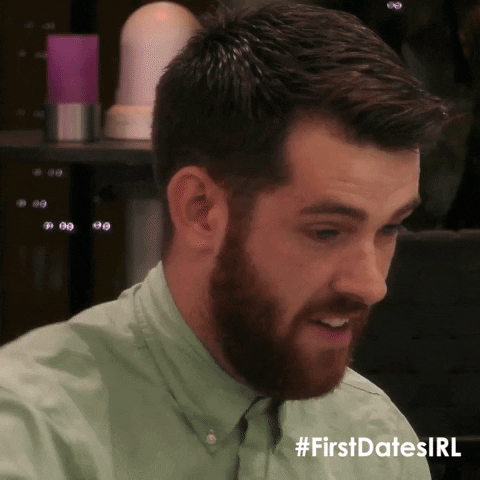 For the first time in the 22 years since he founded One97 Communications, the parent of Paytm, Vijay Shekhar Sharma faced shareholder doubts about his ability to lead the company. 
IPO still stings: At its AGM, a group of three advisory firms—proxies for shareholders—canvassed to prevent Sharma being reappointed as CEO. They also objected to his pay package. While it was clear they could not unseat Sharma, the resistance speaks to the agitation of shareholders who lost money in the Paytm IPO. In fact, the stock is languishing at a third of its IPO price of ₹2,150, a value the market has steadfastly refused to assign to the stock. 
Sharma had earlier put his own shares in Paytm at the mercy of the market, postponing their vesting until when the stock regained its IPO price.
AGRICULTURE
Climate Change Comes For The Yarn
Extreme weather is taking a toll on cotton harvest worldwide. India, the world's largest cotton producer, is now being forced to import the cash crop. Cotton prices—which increased by over 30% due to heavy rains and pest infestations in the country—have risen to the highest level since 2011. Garments will become expensive. 
Grain itch: Reports indicated that India, a major wheat exporter, was considering abolishing the 40% import tax on the staple after heatwaves in north India battered output. The government has denied that it plans to import wheat.
Elsewhere: Adverse weather in Europe (read drought and inclement heat) is also driving up olive oil prices. The world has already been grappling with an edible oil shortfall due to climate and geopolitical events.
RETAIL
B2B Is A Thing Of Beauty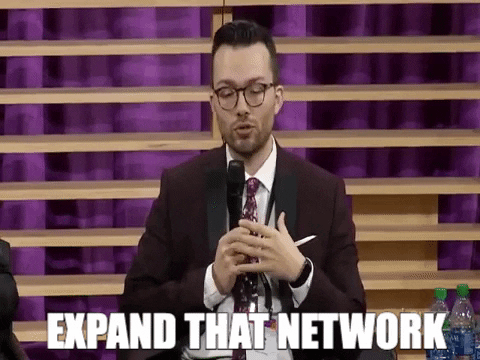 After its omnichannel and local discovery plays, Nykaa is betting on B2B with its SuperStore app. An analysis in The CapTable reports that Nykaa has roped in 45,000 retailers across 516 cities to stock D2C and legacy brands in the beauty, cosmetics, and personal care space.
Elaborate: SuperStore bridges the gap between niche labels and general trade (kiranas, pharmacies, beauty stores). For the former, Nykaa charges a 2-10% commission to handle all things offline retail (sales teams, linking to local wholesalers and distributors). For the latter, Nykaa will offer new brands and working capital for stock management.
The Signal
D2C brands can only go so far with e-commerce, since offline is expected to drive up to 50% of beauty, cosmetics, and personal care consumption. Being the middleman presents a $3 billion opportunity for Nykaa, which needs new growth avenues owing to competition from Purplle, Amazon, and Myntra.
But Nykaa is a tad late to the B2B party. The D2C brands it popularised—SUGAR Cosmetics, Mamaearth, and WOW Skin Science—courted offline distribution the moment they could afford to do so. Their presence on Superstore may be more obligatory than need-based. The same goes for Dabur and Marico, which use SuperStore as an additional channel for niche products. FMCG majors with robust networks may state terms to Nykaa than the other way round.
D2C companies may also chafe over Nykaa's six month-limit for inventory turnovers. How Nykaa reassures both labels and retailers will dictate whether SuperStore goes the Udaan way or not.
DATA
Your IRCTC Details Are For Sale
Brace for spam, train travellers. The IRCTC has floated a tender to monetise its passenger database and generate ₹1,000 crore in revenue. The development, which is currently being reviewed by the Ministry of Railways, led to a 3% jump in IRCTC stock. The ticketing platform had also tried to monetise passenger data in 2016. 
Privacy concerns: The winning bidder will have access to passenger names, ages, numbers, addresses, and other sensitive information. India is yet to finalise its data protection legislation after the scrapping of the Personal Data Protection Bill. Union Minister Ashwini Vaishnaw oversees the IT, telecom, and railways portfolios.
Spotty record: Information security isn't the Centre's strong suit. Public access to the vehicle registration or Vahan database had resulted in targeted riots. A PM-Kisan data leak had also exposed the Aadhaar details of millions of farmers.
🎧 Now, the IRCTC is looking to monetise passenger data. The Signal Daily is available on Spotify, Amazon Music, and Google Podcasts, or wherever you listen to your podcasts.
TECH
Musk Wants To Shake Hands With Rivals 
The world's richest man has decided to live up to the "buy or bury the competition" philosophy. Brain computing startup Neuralink is reportedly trying to piggyback on rival Synchron's success. 
Say what?: Elon Musk wants to crack a potential deal with Synchron, which managed to implant its first device in a US-based patient for the first time in July 2022 and secured regulatory approval. Musk's aspirations of kickstarting human trials still remains a dream. 
Past imperfect: Things haven't been looking good for Neuralink. Its former president Max Hodak resigned from the company last year only to invest in Synchron a few months later. Neuralink is now left with only two of its eight founders.
The startup is also been accused of animal cruelty in its testing procedures.
FYI
Red signal: Deferring to RBI norms, State Bank of Mauritius, an active partner to card-fintechs such as Uni and Slice, barred them from onboarding new users. Uni has also temporarily stopped serving existing customers.
Paused: Online pharmacist PharmEasy parent API Holdings will not head to the bourses after all. The company withdrew its IPO filing citing "market conditions."
Downer: Twitter employees may only receive half their annual bonuses. The company blamed it on the economy and Elon Musk's now-botched $44 billion takeover.
Pink slips: Hit by revenue losses, Xiaomi slashed over 900 jobs, online furniture retailer Wayfair fired 870 people, and fintech Stripe laid off 50 employees.
Arms race: After South Korea, Japan is considering stockpiling long-range missiles. The move comes weeks after China's military drills around Taiwan.
Exit: Shalev Hulio has stepped down as CEO of Israeli spyware company NSO Group. It's also laying off 100 employees.
Full stop: Singapore Prime Minister Lee Hsien Loong has decided to decriminalise gay sex.
FWIW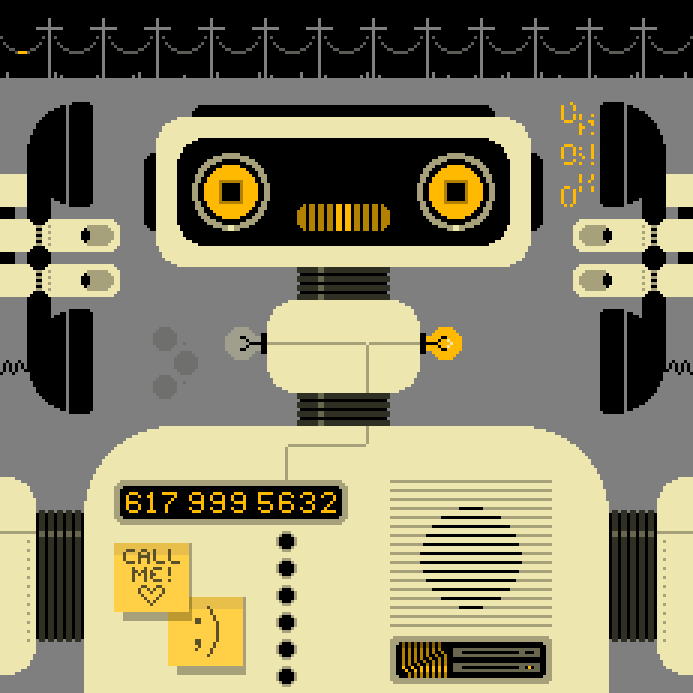 Down low: The dry spell in Europe is revealing ghosts from the past. For instance, the Danube River exposed the wreckage of at least 20 World War II German warships. In another part of the world, declining water levels in China's Yangtze River revealed a submerged island and a trio of Buddhist statues from the Ming and Qing dynasties. Yep, just another effect of climate change. 
Sued: In today's "can't relate" news, Oprah Winfrey wants to distance herself from a fan podcast. She's asked the team to change the name Oprahdemics, believing that it "dilutes" the famous Oprah brand. She's also sued for trademark infringement. Remember folks, not all imitation is flattery. 
It's a bot's world: Welcome to Sextant Hotel in New Orleans, US, where guests are greeted with no friendly faces, but a monitor, one that's being operated from thousands of miles away. The management believes that hotel automation will cut down on labour costs.  Guests can even buy a $5 shot of bourbon from an automated booze dispenser. Will this be the future? We hope not. The QR code menus are still the stuff of personal nightmares.
Enjoy The Signal? Consider forwarding it to a friend, colleague, classmate or whoever you think might be interested. They can sign up here.
Want to advertise with us? We'd love to hear from you.
Write to us here for feedback on The Signal.