Discover more from The Signal
The Signal is a daily curated newsletter that helps you understand the latest developments in business, tech, finance, economy, and policy with sharp analysis and crisp insights thats fun to read arriving at 8AM daily in your inbox.
Over 81,000 subscribers
Paytm boss has a problem
Also in today's edition: Jack Ma crawls out of Ant Group; Apple takes a bite of India; RBI suspends NUE for the moment
Good morning! We've just updated our wardrobe! Welcome to the new The Signal! Don't worry, nothing much has changed. We've just got a new logo, which signifies our purpose, intent, and ambition (Rajneil wrote about it here). And we've begun the process of migrating from Substack to a new newsletter publishing platform called beehiiv, which will give us access to tools and functionalities that'll help us grow and reach more readers. Which is why the newsletter will start looking a bit different starting this week. But that's all. Everything else remains the same. We hope you like it, and we'd love to know your thoughts.
If you enjoy reading us, why not give us a follow at @thesignaldotco on Twitter and Instagram.
The Market Signal*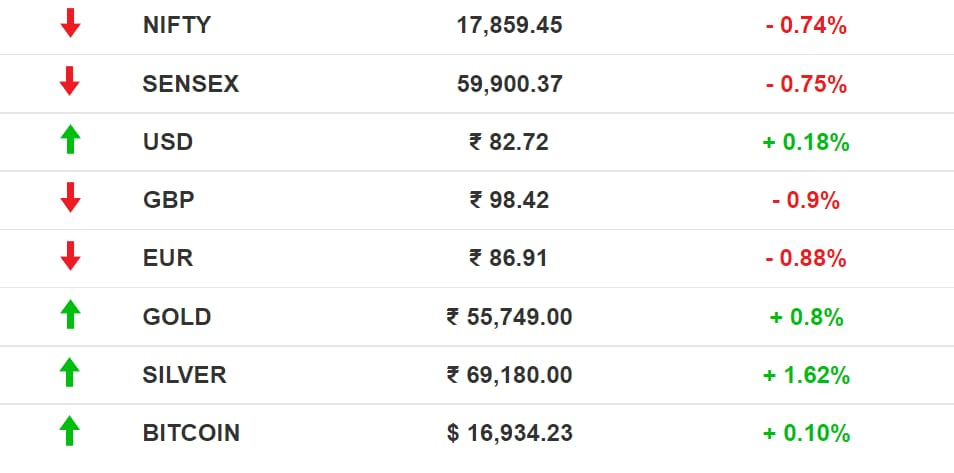 Stocks & Economy: This week will kickstart the corporate earnings season with major US banks such as JPMorgan Chase & Co and Bank of America. Back home, Tata Consultancy Services (TCS), Infosys, Wipro, and HCL Tech will announce their quarterly numbers, setting the tone for the week.
India will release retail inflation and industrial output data on January 12. The government has revealed that it has received interest from domestic and foreign investors for a 61% stake in IDBI Bank, as per The Economic Times.
British Prime Minister Rishi Sunak has warned that inflation wouldn't necessarily fall this year, according to Reuters.
Early Asia: The SGX Nifty rose +0.73% from its previous close at 7.30 am India time. The Hang Seng Index (+1.79%) and Nikkei 225 (+0.59%) also advanced ahead.
GOVERNANCE
Paytm Boss' Hidden Perks
A firm that advises large investors on how to vote on shareholder resolutions has warned that the fintech giant's founder Vijay Shekhar Sharma might be acting too clever by half.
Bending rules?: Proxy advisory firm Institutional Investor Advisory Services (IiAS) says that although Sharma is not listed as a promoter of Paytm parent One97 Communications, he enjoys rights as though he is one. Under Indian law, promoters are controlling shareholders with unique privileges. Sharma allegedly enjoys them, including a potential permanent board seat, by skirting rules.
Sharma also receives employee stock options (ESOPS), which are not available to promoters. IiAS, which had earlier questioned Paytm's share buyback plan, wants the markets regulator Sebi to investigate his attempt to transfer his direct stake to a family trust.
CORPORATE
Jack Ma Says Ta To Ant Group
The Chinese billionaire is set to relinquish control of the fintech giant, continuing his withdrawal from his business empire. Ma's voting rights will shrink from more than 50% to 6.2%.
So, now?: The company has a chance to revive its initial public offering (IPO) ambitions. Except, it said on Sunday that an IPO does not currently feature on its radar. That said, it still has time. Ant will have to wait at least a year in Hong Kong before attempting a fresh listing, due to a change in control.
Out of line: Ma, who co-founded e-commerce behemoth Alibaba and carved Ant out of it in 2011, was once a poster boy for Chinese tech. He got into Beijing's bad books in 2020 after criticising Chinese regulators and state-owned banks for stifling growth. The government responded by blocking Ant's $37 billion IPO. Even Alibaba wasn't spared. Ma has since all but vanished from public view.
TGTBT?: China extended an olive branch to Ant Group only last week, signalling a shift in stance. However, it could be a little too late to make amends. Investors are wary of China's love-hate relationship with tech startups.
🎧 Jack Ma no longer controls Ant Group. What happened? The Signal Daily is available on Spotify, Apple Podcasts, Amazon Music, and Google Podcasts, or wherever you listen to your podcasts.
TECHNOLOGY
Coming Soon: An Apple Store Near You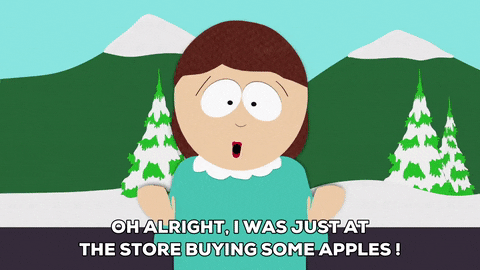 Apple's growing India ambitions may have just gone a notch higher. The Financial Times reports that the iPhone maker will open a 22,000 square feet flagship store in Mumbai in March.
Underway: FT cited listings from Apple's career page, some of which referred to roles at "various locations in India" and LinkedIn announcements by already-hired employees. Apple is also reportedly tying up with the Tata Group to open 100 small, exclusive stores.
Timing right: An Apple Store has long been a vital piece in the company's India puzzle. The iPhone commands a 5% market share in the country's smartphone market, with a 40% share in the premium segment. As a network effect, its other products (iPad, MacBooks, Apple Watch) are also seeing a surge in adoption, with Covid-19 playing its part.
The Signal
Apple's e-commerce operations in India have been a success since launching in 2020. But its plans to open a physical store in 2021 were foiled by the pandemic. That led to the company not only recalibrating its retail strategy but also its global supply chain. It will now likely ship 40-45% of iPhones from India, which itself will likely be a lucrative market as it is poised for a multi-year growth spurt.
The Tata Group is increasingly becoming integral to Apple's India plans. The conglomerate is already in talks to produce the slick gadgets. A retail tie-up could mean the Tata Group would be the shop floor-to-store shelf partner locally while Taiwan's Foxconn ships to the rest of the world.
🎧 Apple's laying out its plans for India. This time with a retail store. The Signal Daily is available on Spotify, Apple Podcasts, Amazon Music, and Google Podcasts, or wherever you listen to your podcasts.
PAYMENTS
No Licence For Copycat Tech
The Reserve Bank of India (RBI) has thwarted the plans of six consortiums that wanted a piece of the digital retail payments pie, as they were largely NPCI clones without any innovation or tech advancement.
Many seekers: A clutch of biggies, including Google, Amazon, Reliance Industries and the Tata Group, were in the fray for New Umbrella Entity (NUE) network licences. The NUE framework envisaged a for-profit retail payments network as an alternative to the publicly owned, not-for-profit National Payments Corporation of India (NPCI).
The OG: NPCI has built arguably the world's most advanced, secure and low-cost digital funds transfer infrastructure, including UPI, which powers ubiquitous payments apps such as Google Pay and PhonePe. An NUE was expected to de-risk the payments ecosystem by reducing reliance on one institution.
CHINA
A Long-awaited Homecoming
Chinese expats will be able to see their family and celebrate the Lunar New Year in their homeland after three years, as China became the last country to remove Covid-19-related border restrictions.
Covid Zero: Passengers arriving in China now no longer need to undergo quarantine, which was a major deterrent. They only need to show a 48-hour negative Covid-19 test result. This marks the final step in the dismantling of China's much-stretched and maligned Covid Zero strategy. The Chinese government, meanwhile, suspended the social media accounts of over 1,000 critics of its Covid-19 policies.
Expecting an influx of tourists from China, Thailand is reintroducing Covid-19 entry requirements for foreigners: at least two vaccinations or recovery from the virus since July.
Meanwhile: South Africa has recorded its first Covid-19 case caused by the new, highly transmissible XBB.1.5 "kraken" variant.
FYI
Not enough Bing-ing: Microsoft is looking to integrate its investee OpenAI's ChatGPT into its other products, including Word, PowerPoint, and Outlook, among others.
Unending: Twitter continued its layoff spree across teams, firing data scientists and engineers, while also gutting a dozen employees in its trust and safety team.
DD and chill: Prasar Bharti, India's public service broadcaster, is considering going the OTT way, with a view to expand Doordarshan's reach. The move comes months after it signed a deal with OTT platform YuppTV.
See you in…: …the Supreme Court, where Google has filed a petition against the recent NCLAT ruling, which refused to stay the ₹1,337.76 crore ($162 million) fine imposed by the Competition Commission of India.
Money back, please: Tesla owners in China protested against the company's decision to cut prices for the second time in three months.
No faking it: China will soon start regulating the use of deepfakes or "deep synthesis" technology. This would include AI-powered image, audio, and text-generation software.
Insurreição: In a throwback to Jan 6 2021, supporters of defeated (former) Brazilian president Jair Bolsonaro stormed the country's Congress and Presidential Palace in Brasilia. Bolsonaro left the country last week and is currently in Florida. At least 200 people have been arrested.
THE DAILY DIGIT
15
The number of attempts it took to elect Republican Kevin McCarthy as the Speaker of the United States' House of Representatives. The final round of votes to elect McCarthy was also the longest since 1859 (44 attempts). (The New York Times)
FWIW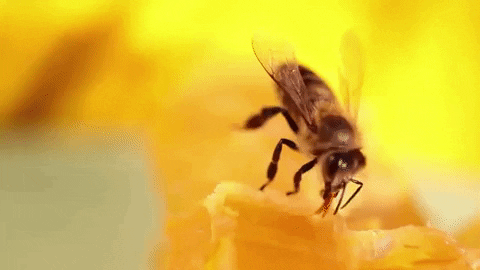 No sting here: In a first, honeybees can now be... vaccinated. The US has given the nod in an effort to stave off American Foulbrood, a deadly disease that can destroy colonies. Nope, no syringes will be involved in the process. Created by biotech company Dalan Animal Health, the vaccine is fed to worker bees and then to the queen bee. The ingested vaccine will then help the larvae develop immunity when they hatch. Why tho? Honeybees are important for the pollination of crops, and the vaccine could help improve crop yields. Yep, capitalism is at play.
Schooled: Singapore's war on drugs has come for nuts. The country's Central Narcotics Bureau (CNB) has pulled down an imported snack product, Piranha Power Pack Nuts, suspected to contain hemp seed flour. Cannabis and its derivatives are listed as Class 'A' controlled drugs in Singapore, although it is unlikely to cause any high. That hemp-flower drizzled snack could cost users, since consumption, even in traces, is considered an offence. Thailand says hi.
Nostalgia is back in style: Remember when uploading photo dumps straight from your digital camera to Facebook was a rite of passage? Well, point-and-shoot digital cameras are seeing the light of day once again. Influencers Kylie Jenner, Bella Hadid, and Emily Ratajkowski, among others, have a role to play here. Low-rise jeans, baby doll tops, and UGGs are already back in fashion. What's next? Burning CDs? #y2kgoback, anyone?
Enjoy The Signal? Consider forwarding it to a friend, colleague, classmate or whoever you think might be interested. They can sign up here.
Do you want the world to know your story? Tell it in The Signal.
Write to us here for feedback on The Signal.