Discover more from The Signal
The Signal is a daily curated newsletter that helps you understand the latest developments in business, tech, finance, economy, and policy with sharp analysis and crisp insights thats fun to read arriving at 8AM daily in your inbox.
Over 81,000 subscribers
Paytm declares sponsorship innings
Also in today's edition: Will Adani go the Jio way? Alibaba's shattered US dreams; End of an era for social networks; Influencers' face a legal pickle
Good morning! We bet you didn't see this coming. Once a market leader in photography, Kodak is pivoting to… EVs. Photography publication PetaPixel reveals that Kodak has picked up a stake in EV battery maker Wildcat Discovery Technologies. It's also making use of its $70 million film machines for coating these batteries. Necessity sure is the mother of (re)invention. Calls for a Kodak moment.
If you enjoy reading us, why not give us a follow at @thesignaldotco on Twitter and Instagram.
The Market Signal*
Stocks: Domestic markets were wobbly ahead of the Fed rate decision on Wednesday. Investors are keenly awaiting upcoming second quarter Big Tech earnings.
Early Asia: The SGX Nifty climbed +0.02% at 7.30 am India time. Hang Seng Index: -1.11% Nikkei 225: -0.12%
TECH
Social Networking On Its Last Legs
The era of connecting with your long-lost cousin on a social network (Friendster, MySpace, Orkut) is ending. Facebook, the go-to networking place for more than a decade, is morphing into TikTok.
Online 🤝 online: Young users are so hooked to short videos that TikTok app downloads trumped Facebook by 20% last year. Facebook (and Instagram) hope mirroring TikTok would help them replicate its mega growth. Meta is also shuttering Tuned, its two-year-old app for couples.
Bane: The popularity of social media platforms is user-driven, especially if that user is Kylie Jenner. The most followed woman on Instagram slammed the app for its TikTok-like approach. Will this affect the app? Well, Instagram clearly wants to avoid the Jenner effect on Snap from 2018!
🎧 Bye, bye social media networking?
A WORD FROM OUR PARTNER
Space Tech Is Going Places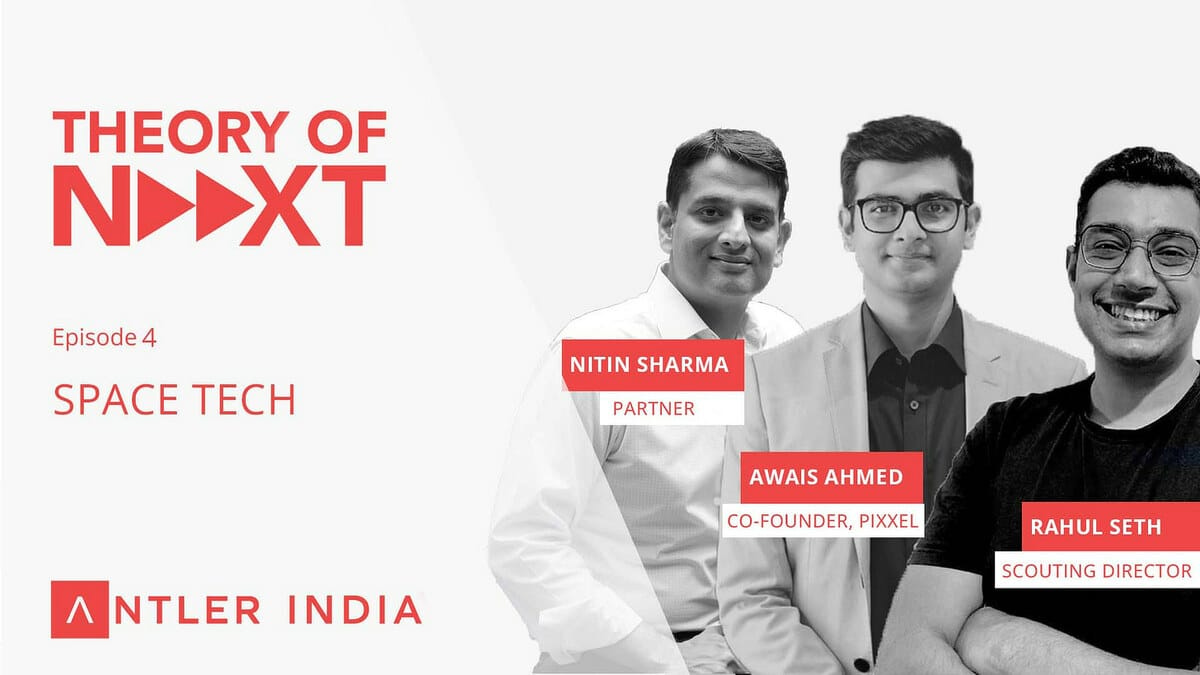 Sure, Elon Musk is the poster child of the space race. 
Back home, a host of space-tech startups are playing catch up and making big strides in the industry. They are building rockets, communication devices and solving real-world problems while at it. It's even generating interest from investors and receiving a boost from the Government.
Skyroot Aerospace builds multipurpose large-scale and small-scale rockets while Chennai-based startup Agnikul Cosmos will build 3D-printed engines end-to-end. The industry is also solving real-world problems. Cropin, for instance, utilises satellite data to inform farmers of crop health and weather among others.
Learn about all this and more in Theory of Next, a series by Antler India. Nitin Sharma, Partner, Antler India, talks to Rahul Seth, Scouting Director, Antler India, about the future of space tech in India. Bonus, Awais Ahmed of Pixxel Space talks about Mars, asteroid mining and space factories. You do not want to miss this!
ADVERTISING
Endorsers Flock To Legal Eagles
It's not just the 10% TDS on high-value freebies and brand collaborations that has driven influencers into a corner. Social media celebrities, mainstream actors included, are now hiring legal experts to avoid getting into a soup over their endorsements.
Context: As per fresh advertising regulations issued by the Central Consumer Protection Authority (CCPA), endorsers will be accountable for claims made in ads. They must provide proof of due diligence and disclose any material associations with the brand.
CCPA's directives came months after the Advertising Standards Council of India (ASCI) issued guidelines for crypto promotions. ASCI's guidelines, however, weren't legally enforceable—until now.
TELECOM AUCTION
Three Veterans And A Noob
India took a leap in telecommunications when it began selling airwaves for Fifth Gen networks yesterday. 
On offer: 72 GHz of spectrum over 10 bands worth ₹4.3 lakh crore. Going by the cards on the table, competition is intense. 
Cutting edge: Networks on the 5G spectrum will help support Web 3.0. Fast and reliable Internet will be the backbone of future products and services—the Internet of Things, blockchains, and immersive experiences such as the metaverse—on the new web. 
The Signal
Controversy has often trailed past auctions. Alleged rigging of 2G auctions in the late 2000s proved to be the nemesis of the Manmohan Singh government. 
A few years later, then-newbie Reliance Jio was alleged to have made a backdoor entry into voice telephony by piggybacking on broadband-only airwaves. Jio ended up being the biggest telecom disruptor, triggering a cheap-but-fast Internet boom. 
This time, the Adani Group is the joker in the pack. Adani wants to buy airwaves for private telecom networks for its ports, airports and power stations for high-quality connectivity and enhanced cyber security. It says it has no intention of offering regular telecom services to the public. But as we have seen with Jio in voice, never say never. All it takes is the regime's backing. And, nothing stops it from going for enterprise clients anyway.
E-COMMERCE
America Says 'Close Sesame' To Alibaba
The global expansion plans of China's largest e-commerce company, Alibaba.com, have hit a speedbump. Its ambition to sign up one million-plus American sellers has reset to a paltry 2,000 each year.
Why?: US sellers are cancelling their $3,000 subscriptions—which Alibaba charges to do business—because they can't compete with global sellers on dirt-cheap prices. Alibaba's American employees are also exiting due to unfavourable conditions, much like TikTok US and UK staff who spoke out against clashing work cultures.
Warning signs: While Alibaba plans a Hong Kong listing, Walmart is contending with a 10% share slump after it marked down unsold inventories (markdowns are a precursor to falling profits). Amazon stock also fell; the e-commerce major is increasing UK Prime subscription prices for the first time since 2014 to offset inflation-induced rising operational costs.
All in all, everyone's bracing for the lowest US consumer sentiment in years.
BUSINESS OF SPORT
Tech Startups Walk Back To The Pavillion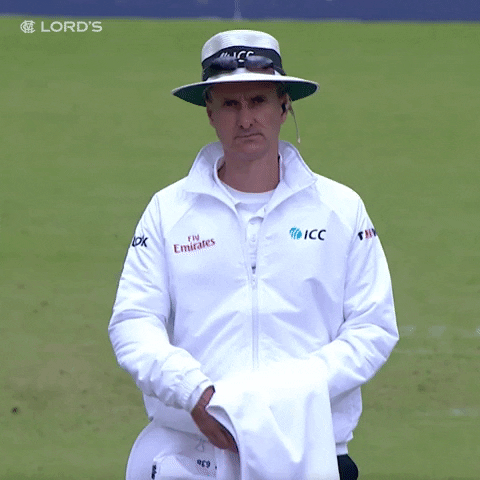 Indian cricket will have a new title sponsor after seven years. Payments company Paytm has given way to Mastercard for sponsorship of all international and domestic cricket matches played in India until 2023.
The numbers: In 2019, Paytm renewed its title sponsorship with the BCCI in India for  ₹326.8 crore, or ₹3.8 crore a match. Mastercard will also pay the same.
Strategic timeout: Tech startups are scaling back on their involvement in cricket owing to a funding downturn. Unacademy and online brokerage Upstox are reconsidering their association with the IPL.
Batting on, regardless: Indian cricket team shirt sponsor Byju's is going against the tide by extending its partnership by another year, despite concerns over payments.
🎧 Tech startups are cutting back on deals. IPL is the latest casualty.
FYI
Green signals: The Competition Commission of India approved Axis Bank's acquisition of Citi's India business. Air India CEO-designate Campbell Wilson too got his security clearance from India's home ministry.
Logging off: Russian space agency Roscosmos will delink from the International Space Station after 2024, its new chief said.
Stricter rules: India's new e-commerce policy may have a clear distinction between the inventory-based and marketplace models. In the latter, platforms can only sell third-party products.
Pink slip: E-commerce platform Shopify is laying off 10% of its global workforce.
Crackdown: The Finance Ministry revealed the Enforcement Directorate (pdf) booked five times more cases since 2014-15; 24,893 cases were registered under the Foreign Exchange Management Act alone.
Drag: Software giant Microsoft reported the slowest revenue growth for the first time since 2020 but gave an upbeat guidance for the rest of the year.
Scraped: Ad revenue erosion of YouTube pulled down Google parent Alphabet's earnings but 'cloud' and 'search' remained steady despite economic slowdown.
FWIW
Not-so-little mermaid: A 600 kg walrus named after the Norse goddess of love and beauty is (almost) capsizing boats in Norway and chasing ducks and swans while she's at it. Freya, who's even been spotted in UK waters, now has a dedicated livestream. Authorities, who once mulled euthanising her, have left her to do her own thing. As they should.
Namesake: Scientists have discovered the fossil of the first animal predator and named it Auroralumina attenboroughii, after British broadcaster and biologist Sir David Attenborough. It is believed to be a sea creature that hunted using tentacles, 20 million years ago. 
Enjoy The Signal? Consider forwarding it to a friend, colleague, classmate or whoever you think might be interested. They can sign up here.
Want to advertise with us? We'd love to hear from you.
Write to us here for feedback on The Signal.