Discover more from The Signal
The Signal is a daily curated newsletter that helps you understand the latest developments in business, tech, finance, economy, and policy with sharp analysis and crisp insights thats fun to read arriving at 8AM daily in your inbox.
Over 81,000 subscribers
Paytm has a great fall
Also in today's edition: Creepy crypto; Hackers hit the trenches; FMCG cos have an inflation secret; Virat & Anushka are angels
Good morning! After the VHS tape, iPod, and feature phone, it's the turn of the humble landline to get a second lease of life. The New York Times reports that Americans are embracing the once-household staples as an antidote to smartphone fatigue. Collectors are buying novelty phones shaped like stilettos, cheeseburgers, red-hued lips, and even Garfield. Online marketplace Etsy reports a 26% and 45% increase in searches for '90s-Y2K and rotary phones, respectively. Business is also skyrocketing for landline refurbishers. Bonus: great sound quality, leisurely conversations, and no dropped calls.
In today's episode of The Signal Daily, host Farheen Khan decodes the business of GST in food, and how that is playing out. She also delves deeper into the dystopian world that Sam Altman's Worldcoin is looking to build, besides all the happenings from the world of cryptocurrencies and NFTs. She's got you covered this AM! Tune in. It's worth your time!
The Market Signal*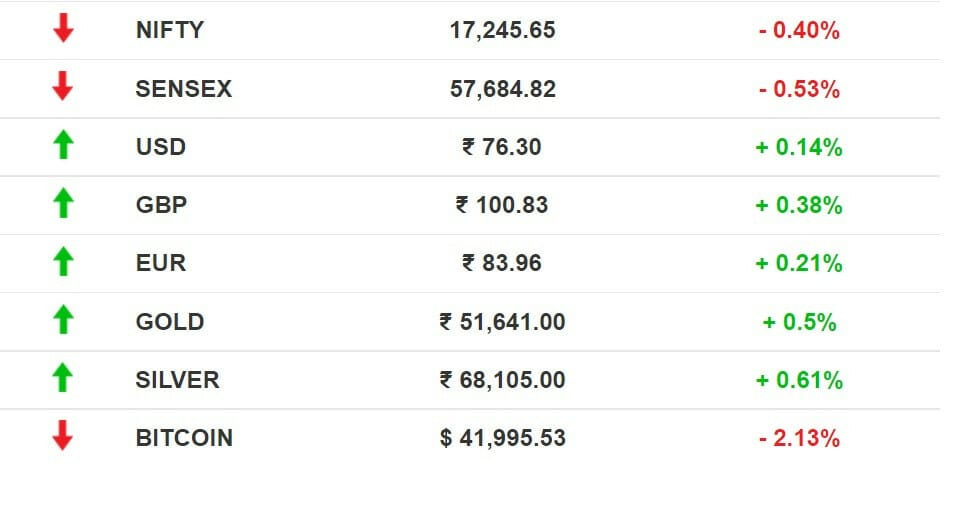 Stocks: Benchmark indices ended in the red amid global tensions. HDFC, Kotak Bank, and Bharti Airtel dragged. Nifty auto were the top losers. Volatility in oil prices added to the sell-off. Metals, Pharma and Oil & Gas gained points.
CRYPTOCURRENCY
Worldcoin Heralds Crypto's Dystopian Future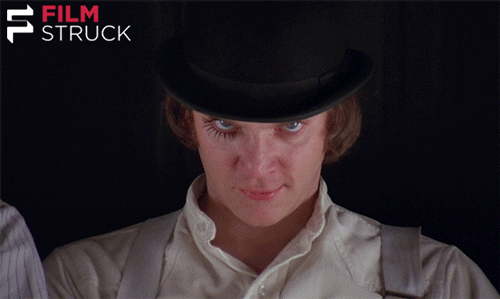 Crypto startup Worldcoin is raising $100 million from Khosla Ventures, Andreessen Horowitz, and others through token sales. It pitches itself as a blockchain for universal basic income and wants to distribute coins to anyone that wants them–in exchange for iris scans to prevent token fraud. For this reason, Worldcoin developed the 'Orb' iris scanner.
Creepy: Worldcoin terminated operations in seven countries and suffered fraud attempts after amassing the biometric data of 450,000 people. Khosla Ventures chairman Vinod Khosla also runs Khosla Labs, which launched Aadhaar Bridge. The startup incubator was neck-deep in UIDAI conflicts of interest.
Foreshadowing: Ethereum cofounder Vitalik Buterin recently warned that wrong implementation will turn crypto into a dystopian tool.
Postscript: ApeCoin's token distribution to VCs (hello again, Andreessen Horowitz) is under fire. Amitabh Bachchan's NFTs have caught the attention of the taxman. The NFL greenlit blockchain sponsorships. And FIFA just got Crypto.com as a 2022 World Cup sponsor.
CYBER WAR
War Invades Cyberspace
Days after Ukrainian President Volodymyr Zelensky called out Nestle for its continued relationship with Russia, international hacking collective Anonymous leaked over 10 GB of the company's data. 
Big Tech attack: Hacker group Lapsus$ has struck Microsoft after targeting Brazilian institutions, NVIDIA, Samsung and single-sign-on provider Okta. Microsoft said the hackers only had "limited access" to its systems, following a claim by the group that it obtained source code for the Bing search engine and Cortana voice assistant.
Hacking war: Google reported that Chinese hackers have joined the Ukraine conflict. They have targeted Ukrainian and European government entities. Google spotted phishing emails with malicious files attached.
FINTECH
Paytm Has Nowhere To Hide
No company in the history of Indian stock markets has suffered the kind of ignominy that One97 Communications, the parent of payments bank and app Paytm, has at the hands of investors. 
Down the tube: One97, which sold shares at ₹2,150 apiece in what was India's largest IPO, listed at ₹1,560 on November 18 last year and briefly climbed to ₹1,798 a week later. It has since lost about 75% of its value and is still headed downhill. Fintech companies on Wall Street too have lost their charm somewhat.
A global parallel is the Chinese ride-hailing company Didi Chuxing, which lost $40 billion value in six months. 
Regulatory eye: The Bombay Stock Exchange asked Paytm to explain the steep fall in its share price. Earlier, the RBI barred the company from onboarding new customers. 
The Signal
The Ant Group, Alibaba and Softbank-backed company had a windfall in November 2016 when the government demonetised ₹1,000 and ₹500 currency notes. Another November five years later saw the fortunes evaporate. Some other companies that listed in 2021 lost value too, but none like Paytm. 
The market has no love lost for the stock. Broking firm Macquarie has repeatedly downgraded it and has now revised its target price from ₹700 to ₹450. During the IPO, seasoned investors were put off by Paytm founder and CEO Vijay Shekhar Sharma's comments that seemed to suggest that their perspective of the company was all wrong. Sharma called stock markets "opinion polls" in the short term and "weighing machines" in the long term. It has not helped that Paytm is still 30% owned by Chinese investors and continues to make huge losses. 
FOOD BIZ
Who Shrank My Biscuits?
Shrinkflation is coming for your snacks. Britannia milk rusks, Parle-G biscuits, and Lifebuoy soaps have gotten smaller. Globally, companies are shrinking packet sizes while keeping the prices steady.
Shrinkflation: It's a regular recipe but one that's used whenever raw material prices rise. To avoid a brouhaha, companies quietly reduce product sizes instead of increasing prices. Consumers often do not notice a few missing grams even though they pay more for less.  
Bitter bites: Bakeries are in the line of fire. The government's hunger for higher taxes is unsavoury for confectioners. The taxman wants bakers and outlets that sell food made in a central kitchen to pay 18% GST, a much bigger slice than the current 5%. 
Picture imperfect: Food businesses are losing their appetite for Instagram after the platform decided to pivot to video. Its Reels feature is tasteless for small food businesses that rely on still photographs.
STRATEGY
Meet Virat, The Investor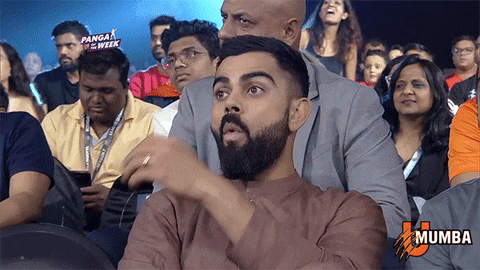 Virat Kohli is selling coffee. The former captain of the Indian cricket team has shelled out an undisclosed amount for a stake in Rage Coffee. He will naturally be the brand ambassador. 
Eggs in every basket: This is Kohli's second investment this year. In February, Kohli and wife Anushka Sharma turned investors and brand ambassadors for vegan meat startup Blue Tribe. Previously, Kohli backed gaming platform firm Mobile Premier League, which had its share of conflicts last year.
Double whammy: Kohli's colleague MS Dhoni owns equity in fintech startup Khatabook and used car company Cars24 and doubles as the face of the brands. It's the same with Yuvraj Singh, for reservation platform EazyDiner.
These are good scores for cricketers who leverage their social capital to promote startups.
FYI
Mirch masala: MDH chairman Rajeev Gulati has rubbished reports that HUL is in talks with the packaged spice maker for a possible takeover.
Bumpy ride: Income Tax officials raided 25 premises of Hero MotoCorp and searched the house of chairman Pawan Munjal on suspicion of tax evasion.
Money talk: D2C beauty brand Plum raised $35 million in a Series C round led by A91 Partners. Zomato-backed Blinkit has improved margins and brought down annual losses, but its accumulated losses stand at $817 million.
Chip shot: Semiconductor giant Qualcomm is earmarking ₹3,905 crore ($511 million) to set up its second-largest campus outside the US in Hyderabad.
Shackling Big Tech: The EU is expected to unveil tough legislation that will impact companies with a market cap of over 75 billion euros. The new rules will likely enforce interoperability of messaging services, among other things. 
Unicorn couple: Tiger Global-funded Oxyzo Financial Services is the newest unicorn in India after a $200 million infusion. Co-founder Ruchi Kalra and husband Asish Mohapatra, who co-founded Softbank-backed OfBusiness, have now independently minted unicorns. 
Prison break: Wikileaks founder Julian Assange married his fiancee Stella Moris inside Britain's high-security prison, Belmarsh.
FWIW
Up in arms: Americans are joining the fight against Russia. About 2,000 applicants have signed up as volunteers to defend Ukraine. The US is one of few countries which allows its citizens to fight for another nation. Wannabe mercenaries only have to fill up information on a Google Doc but they are having a tough time figuring out the logistics. Language is another barrier. Bonus: here's a deep dive into the history of Molotov cocktails.
Don't tell Paytm: Sixty-eight-year-old Otto Toto Sugiri is one of Indonesia's earliest tech entrepreneurs. He is also one of the world's richest people. In 2011, the local government put out a law that required information to be stored in the country. Sugiri started a cloud data service. Its shares have jumped 10,000% since its IPO last year. 
Clean-up 101: Working in the hospitality and tourism industry is hardly a vacay. A cleaning business in Japan wants its customers to understand the labour that goes into tidying up rooms. Enter a manga comic that will put forward the message, and encourage patrons to empathise with cleaning staff. 
Want to advertise with us? We'd love to hear from you.
Write to us here for feedback on The Signal.