Discover more from The Signal
The Signal is a daily curated newsletter that helps you understand the latest developments in business, tech, finance, economy, and policy with sharp analysis and crisp insights thats fun to read arriving at 8AM daily in your inbox.
Over 81,000 subscribers
Planes are grounded
Also in today's edition: A slice of LIC; Microsoft's gameplan; and Tim Cook's powers of persuasion
Good morning! BharatPe doesn't have it Better. The fintech company's MD and co-founder Ashneer Grover, who is also a judge on Shark Tank India, has taken a "voluntary leave of absence" following reports of abusive behaviour. Meanwhile, Better.com CEO Vishal Garg is back on the job just weeks after infamously firing 900 people over Zoom. Talk about mixed fortunes!
In the latest episode of The Signal Daily, we look at Netflix's growth formula, which includes a potential foray into live sport, and doubling down on Korean (and Asian) content. We also dissect all things Microsoft and Activision Blizzard — the weeds of the deal, what it means for the industry, and how it plays into Microsoft's ambitions as a gaming powerhouse.
The Market Signal*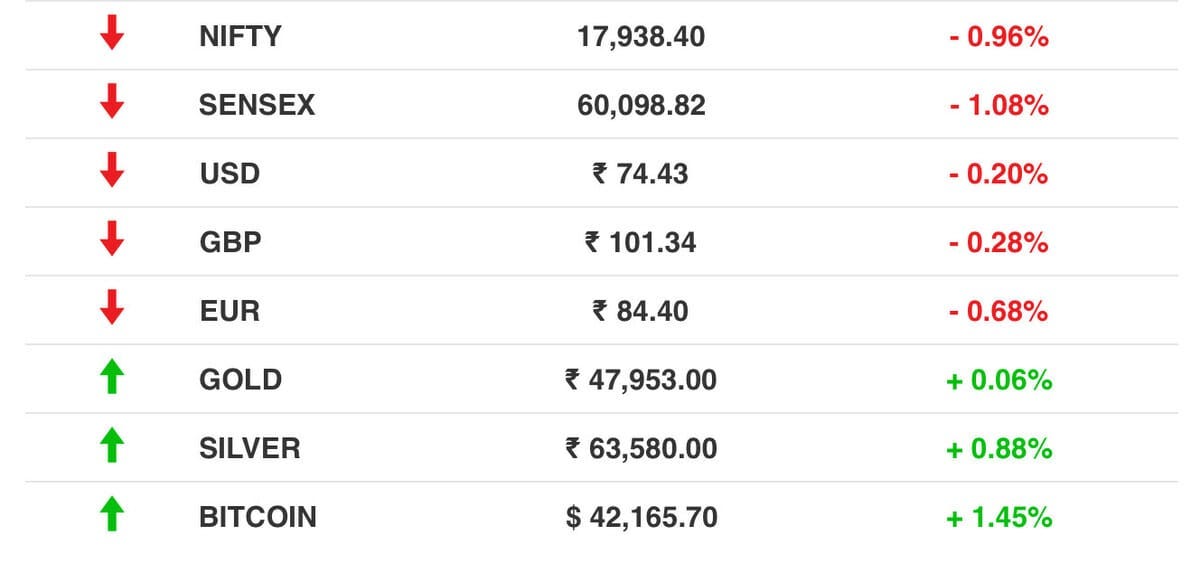 Stocks: The sell-off in stocks continued for the second day Wednesday, pulling down benchmark indices and eroding investor wealth by over ₹5 lakh crore. International oil prices, which topped $88 per barrel, weighed on investors' minds. US and European markets were weak even though good earnings helped shares pull back losses. 
Cryptocurrency:  Expectations of US Fed rate hikes have led investors to recalibrate portfolios and unwind speculative positions. Bitcoin has surprisingly managed to hold above the psychological level of $40,000 despite selling pressure.
Big Tech's Policy Rainmaker
Apple has deployed its most effective lobbyist—Tim Cook–to spearhead efforts to blunt legislation targeting Big Tech. 
CEO Tim Cook has been working the phones to impress members of the Senate Judiciary Committee that the American Innovation and Choice Online Act aimed to rein in companies such as Google and Apple is a bad idea. It's not his first time. Lawmakers have another iron in the fire targeting online advertising.
The Apple CEO has shown a penchant for quiet persuasion even in difficult-to-navigate terrains. He was the master key to the iPhone maker cracking open the Chinese market that has befuddled many a multinational. 
Apple's lobbying in India also helped contractors making its gadgets land a juicy government incentive scheme. 
5G on airplane mode
Airlines, including Air India, are either deploying different aircraft or cancelling flights to the US. Reason: the 5G rollout by major US carriers Verizon and AT&T.
There's concern over 5G cell towers interfering with aircraft radar altimeters, which are critical for accurate readings during landings. For this reason, AT&T and Verizon agreed to delay the activation of cell towers near US airports. But airlines aren't taking any chances.
Backstory: There's a longstanding tussle between two US regulators—the Federal Aviation Administration (FAA) and the Federal Communications Commission (FCC)­—over the C-band 5G spectrum, which lies between 3.7 and 4GHz. The radar altimeter spectrum starts at 4.2 GHz. The FCC believes this 'gap' is adequate, but the FAA argues that there's no telling how a faulty altimeter's response to 5G traffic could affect passenger safety.
Boeing vs Airbus?: Interestingly, it was Boeing that asked airlines to pause widebody flights to the US. But Airbus has cleared its altimeters for two jets, which explains why some airlines are switching planemakers amidst the hubbub.
The $70b Question: Why?
Yesterday, we told you about Microsoft's purchase of Activision Blizzard for $68.7 billion. And as it turns out, the fallout of Activision's toxic workplace culture may have catalysed Microsoft to pursue the deal. 
But why? We'll skip past the metaverse hot takes and focus on gaming, which is primarily what this deal is about.
Trung Phan

@TrungTPhan
**BREAKING** Microsoft announces Excel integration with Call of Duty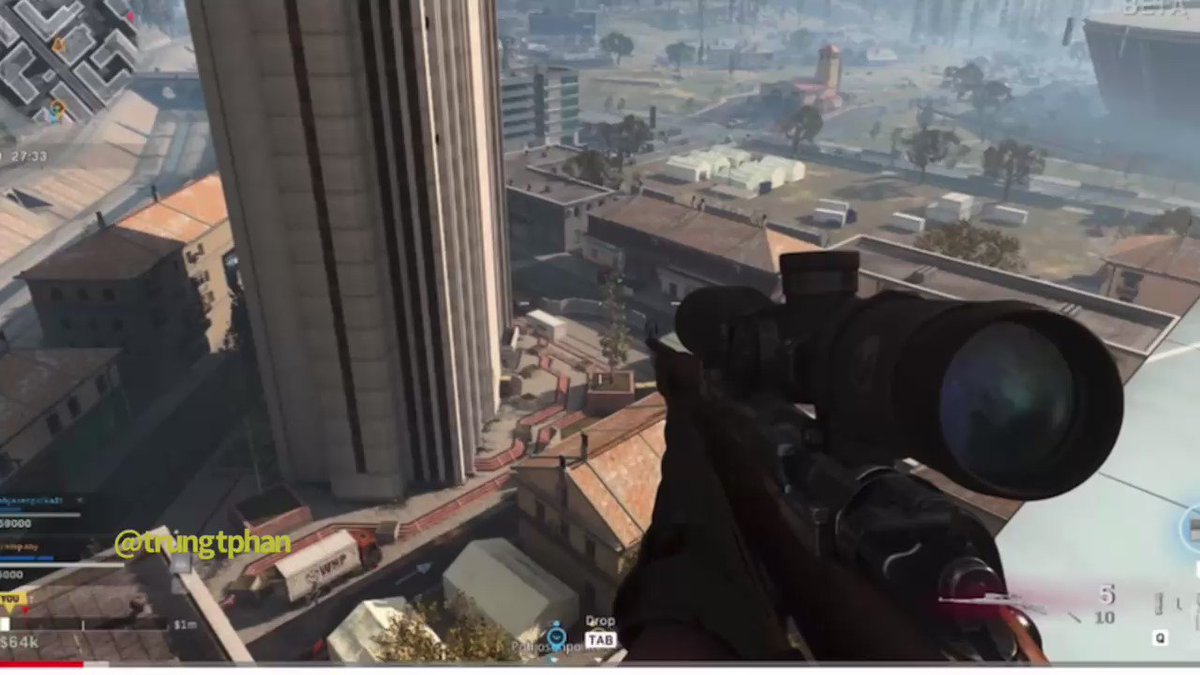 Jan 18, 2022
6.99K Likes   739 Retweets   108 Replies
Content = King: Microsoft wants to build a gaming empire. It has a popular console in XBox and a growing cloud-gaming subscription service, GamePass. The Activision deal, combined with its 2020 purchase of Bethesda, will give it a bigger foothold.
Mobile: With popular titles such as Candy Crush now in its kitty, and 245 million monthly active users via King, Microsoft now has a crack at a previously unventured territory: smartphones. The mobile gaming market is forecast to be ~$250 billion by 2028.
Consumer: Microsoft has previously eyed products with large user bases such as TikTok, Discord and Pinterest. While none of that may have materialised, gaming offers its consumer business a substantial push.
The Signal
The deal has intensified the gaming cola wars. This is a "Watch out, Sony" moment, with the Japanese conglomerate finally beginning to realise its own entertainment ambitions. Its shares fell after the Microsoft news came through. Sony undoubtedly has an edge when it comes to consoles. But what Microsoft can control now is the distribution of games such as Call of Duty. That, coupled with Sony's own subscription offering expected sometime this year, makes Microsoft's purchase an opportunistic one at the very least. It's worth watching how this deal will conclude under the antitrust glare. 
An Eight-Month High
India reported its highest one-day caseload in eight months, with new COVID-19 cases crossing 3 lakh on Wednesday. Experts now project a third wave peak by mid-February.
Long gap? Meanwhile, a preprint study suggests that the Centre's recommendation of a nine-month gap between the second shot and a prevention dose is too long, especially for the elderly and those with comorbidities. And that's because 30% of subjects—who were healthcare workers—lost vaccine-acquired immunity after just six months. A majority were over 40 and had diabetes and hypertension.
Omicron isn't the end: The World Health Organization has warned about the likelihood of new variants even as Omicron subsides in some countries.
Selling India's Biggest Insurer
Mountains are being moved in Delhi and Mumbai as the government drives bankers and bureaucrats to get its crown jewel Life Insurance Corporation of India ready for sale before March, Bloomberg reported. 
The value: The biggest share sale ever in India expects to raise around $10 billion. The insurer's 65-year history and market share notwithstanding, the issue will boil down to the market's appetite for the government's coveted $200 billion valuation.
Tricky: LIC's assets, including prime real estate across the country, are estimated to be worth half a trillion, although the actual value of those will only be known after an internal valuation exercise that has been going on for months is completed. 
Potential investors will have to make an assessment from the draft prospectus, expected to be filed by the end of January. They also have a bunch of other IPOs to consider in the March quarter. 
FYI
Sizing up: Buy-now-pay-later, a mode of payment that took off during the pandemic, is in the Reserve Bank of India's crosshairs. Regulations may be on the anvil as it has asked shadow banks to submit BNPL data quickly. 
Clean slate: Reliance Jio has cleared all its spectrum dues—₹30,791 crore—until March 2021. It has also become the country's largest broadband provider beating the state-owned BSNL. 
Fiat money 🤝 NFTs: Coinbase will now allow customers to buy NFTs with Mastercard plastic. No crypto required.
Winter of discontent: After six years of trying, YouTube is finally drawing the curtains on original content.
Take ten: Tencent honcho Pony Ma's strategy has gone from a gallop to a trot following China's crackdown on its tech giants.
Investor Novak: Danish biotech firm QuantBioRes developing a Covid-19 cure has said that tennis star Novak Djokovic, who was thrown out of Australia for lying about his vaccination status, holds 80% stake in the company.
Braking bad: A Tesla driver has been charged with vehicular manslaughter over a fatal Autopilot crash in 2019.
FWIW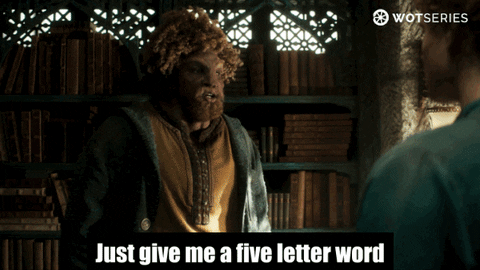 Beyond words: Wordle has taken social media by storm to become the first viral game of 2022, and psychologists are beginning to understand why. One is its sheer simplicity. The second is the coloured-block game's ability to instil a sense of connectedness during trying times.
Pluto's back! Or so we hope. More than 15 years after Pluto was downgraded to 'dwarf planet' (much to our ire), astronomers and planetary scientists are debating over whether it should be reinstated as a planet. And that's because the very definition of a planet is an ever-changing one.
Gung-ho for getbols: South Korea's tidal mudflats, called getbols, found their way into UNESCO's World Heritage list in 2021. What followed was a frenzy to push them on the tourism map. The country is now investing over $815 million to develop getbols as a 'global brand', mud festivities and all.
Want to advertise with us? We'd love to hear from you.
Write to us here for feedback on The Signal.