Discover more from The Signal
The Signal is a daily curated newsletter that helps you understand the latest developments in business, tech, finance, economy, and policy with sharp analysis and crisp insights thats fun to read arriving at 8AM daily in your inbox.
Over 81,000 subscribers
Private equity comes to IPL
Evergrande to go for broke on EVs, Pe vs Pe, Who made the best exit?
Good morning! Space colonisation has well and truly begun. Jeff Bezos' Blue Origin plans to build a business park in low earth orbit. Named Orbital Reef, it could have a space hotel and will be open to research and filmmaking. On offer would be 32 sunrises and sunsets every day. Plenty of chances for retakes.
Btw, our podcast has been going strong for over a month now. Tune in on your daily jog, drive to the office, or even as you WFH-ers have breakfast in bed. We promise it'll be music to your ears.
The Market Signal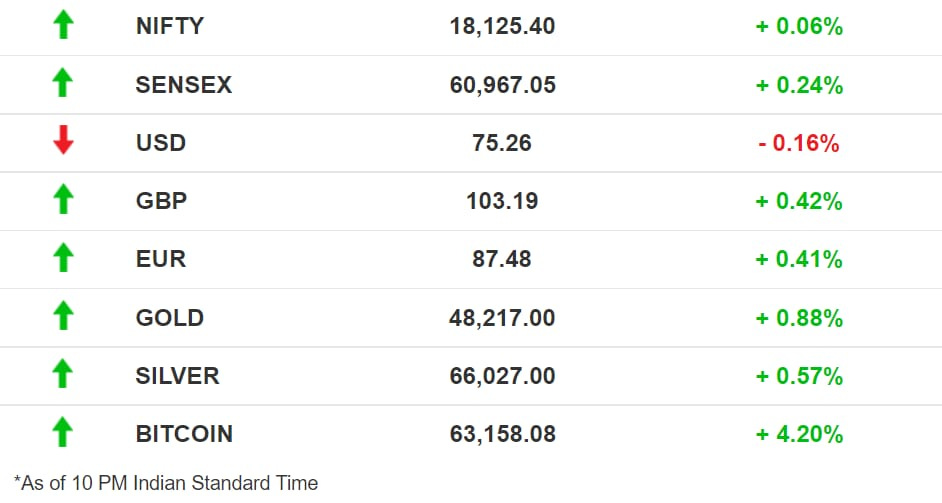 Stocks: Despite starting the day in the red on weak global cues, both Indian benchmarks registered closes in the green. The broader markets weren't as strong with the BSE Midcap and Smallcap indices dropping over 1% each. Among the sectoral indices, only Bank and Financial Service closed in the green.
I see I see buy: Following a stellar earnings report, the stock price of ICICI Bank hit a new lifetime high of ₹867/share with a 14% intraday surge before closing at ₹841/share.
One small step: The NSE declared that the count of unique investors in India has now crossed the 50 million mark.
Evergrande Gets Back To Work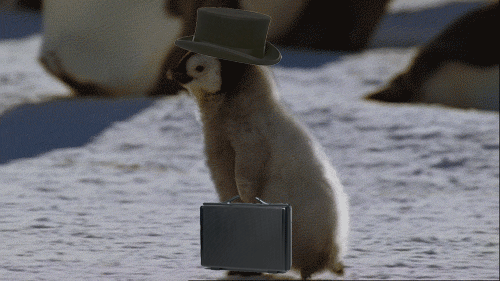 After raising fears that it could be China's Lehman Brothers, property developer Evergrande finally resumed work on more than 10 projects across cities. That also shows a modicum of stability after making a bond payment right before it's make-or-break deadline. However, it seems it is done with real estate and now wants to go all-in on EV.
Buying time: Homebuyers and creditors see a ray of hope after the debt-laden property giant vowed to complete unfinished projects. The company posted pictures of people at work on sites on its Wechat account. However, it's still unclear how many of its 1,300 projects have been suspended.
Business shift: Meanwhile, Evergrande's chairman Hui Ka Yan unveiled a new ambition; to shift the world's most indebted developer's core business from real estate to making electric cars within a decade. The company is yet to deliver its first car.
Who's Pe Is It?
PhonePe and BharatPe have been in a tussle over the use of the suffix 'Pe', but now after the launch of BharatPe's buy now pay later product 'PostPe', a new line of confrontation has opened.
Not a new fight: The two companies have been bickering over the use of 'Pe' since 2018, much before heading to court. Google's app is called Google Pay, but it's the deliberately misspelt 'Pe' to give it a Hindi allusion that's the bone of contention. PhonePe claims to have the rights for the 'Pe' suffix as part of its registered trademark.
The legal battle: There is one legal tussle already going in the Delhi High Court between the two companies, and the next hearing is expected to be in December. The latest face-off comes with BharatPe's new product launch. PhonePe first filed injunctions, only to withdraw them and go for a full-fledged suit later.
The IPL's Near $2 Billion Moment Is Here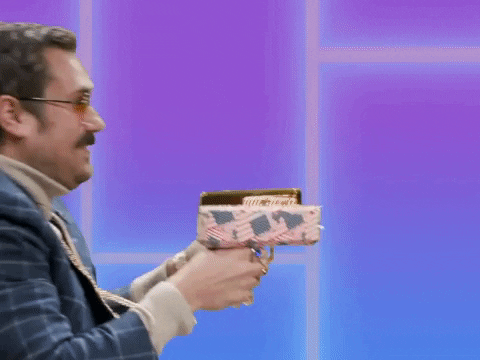 A day after an infamous 5-0 drubbing their club — Manchester United — received from arch-rivals Liverpool in the Premier League, the Glazer family's luck ran out at the IPL auction too. It was out before it even had a shoe-in, with the RP Sanjeev Goenka Group, and private equity firm, CVC, winning the rights to the two new franchises.
The BCCI raked in nearly $2 billion. RPSG will own the Lucknow franchise while CVC got the coveted Ahmedabad, also home to the world's largest stadium.
The numbers: RPSG's winning bid was a staggering Rs 7,000 crore (~$1 billion), while CVC, which also invests in sporting properties such as the La Liga, Formula One, and Six Nations Rugby, will shell out Rs 5,600 crore over 10 years.
The priors: RPSG is no stranger to the IPL, having previously owned the Rising Pune Supergiants for a couple of seasons when two franchises were under suspension. RPSG also owns football club ATK Mohun Bagan and a table tennis franchise.
The Signal
These are undoubtedly astronomical numbers even though cricket continues to be a country-first sport, something driven home by India's loss to Pakistan on Sunday. But they would seem normal considering the upcoming IPL broadcast deal is expected to double to more than Rs 36,000 crore with future editions featuring 74 matches (as against 56 currently). BCCI distributes broadcast revenues evenly to each franchise with winners and runners up getting marginally more than the others. It is over and above their own revenues from gate receipts, merchandise and sponsorships.
That said, owning an IPL team isn't just about these numbers. They say, there are some things money can buy, and then there's the IPL, where what money buys you is an attractive proposition, especially for a diversified business house. Surely, Sanjeev Goenka agrees.
Crypto Wallets Are the New Western Union
When the US withdrew from Afghanistan amidst the Taliban crisis, Western Union ceased operations in the country for a while. So, Afghans took to cryptocurrencies to transfer money home. Now Indians are doing the same, albeit for different reasons.
Cheaper transfers: Indians abroad sent home $80 billion last year, the largest foreign remittance globally. Banks and wire transfer intermediaries such as Western Union charge a fee for remittances. With adoption increasing, expats are using cryptocurrencies as a way of quicker, simpler, more transparent, and cheaper transfers.
Looking beyond Bitcoins: While Bitcoin still dominates the crypto remittance space, fees are gradually shooting up. That's created a demand for other options like Ripple, Dash and Stablecoins. With the Indian government mulling over classification of cryptocurrencies as assets/commodities and given the benefits they have over traditional channels, cryptos for remittances could become mainstream.
Private Equity Have An Exit Party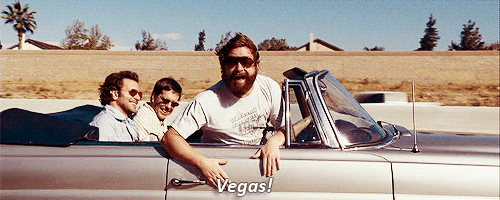 Guess who's making the most of the recent initial public offerings? No, it isn't retail investors. Private equity and venture capital firms made a record exit of $2.6 billion by selling shares across 25 IPOs in the first nine months of 2021.
ROI gains: Data from the IVCA-EY funding report said that open market exits recorded $2.6 billion while secondary deals recorded $3.4 billion between January-September. Among the largest ones was Blackstone selling its stake in Sona Comstar, and General Atlantic's exit through the KIMS IPO. Investor exit period is also 2-3 years. Blackstone had entered Sona Comstar in 2019 and General Atlantic had invested in KIMS in just 2018.
Unicorn play: The early exits also coincide with Indian startups turning unicorns 2X faster. Blue and grey-collar workers' networking platform Apna was valued at $1 billion in under two years. For PE/VCs, this means that the pump-grow-and-exit strategy is only going to get more pronounced. The party isn't over yet because the Nykaa IPO is next.
One unicorn and its investors may have to buck the IPO trend, however.
What Else Made The Signal?
Another T co: Tesla's market cap crossed $1 trillion after Hertz said it will buy 100,000 of its EVs. It pushed Elon Musk's net worth past $250 billion, leaving Jeff Bezos poor with just $177 billion.
Earnings hit: After Snap's warning, Facebook too reported uncertainty in its advertising business because of changes to Apple's privacy policy. It will also hive off a unit called Facebook Reality Labs.
Morning Brew ☕️

@MorningBrew
How it started             How it's going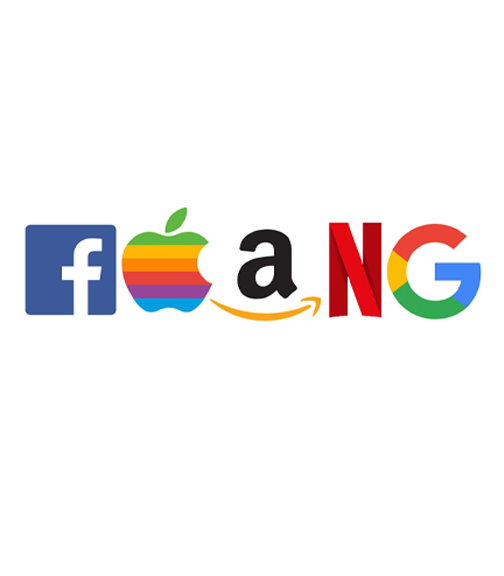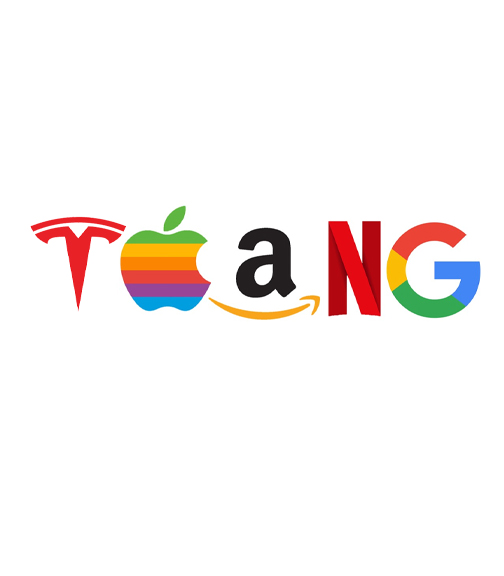 Oct 25, 2021
2.73K Likes   234 Retweets   55 Replies
Billionaire Tax: The Joe Biden administration is planning to tax billionaires' paper wealth to fund its social policy and climate change mitigation plans.
Social regulation: The Australian government is proposing a bill that will allow individuals to flag defamatory content on social media platforms and the platform will be held liable if the material is not taken down within 48 hours of the notice.
Groww-ing: Wealth management platform Groww has tripled its valuation to $3 billion after a $251 million Series E funding led by Iconiq Growth.
Big credit: Buy-now-pay-later companies have loaned about $8 billion to people, prompting purchases that they may not have made.
No deal: PayPal will not buy Pinterest as its shareholders do not like the idea.
FWIW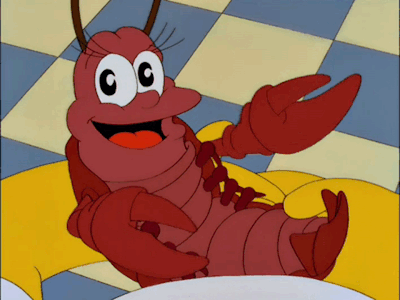 Big, fat wedding: Indians aren't the only ones obsessed with throwing a lavish wedding. In South Korea, a full house on their special day shows off the wedding couple's popularity or social standing. Now, there's a whole business around that. South Korean couples can rent guests from specialist agencies to fill up seats on their wedding day.
Cat census: Washington DC is counting cats. Its animal welfare advocates, conservationists and scientists have conducted a thorough three-year census process to record their cat population using surveys, animal shelter records as well as setting up cameras in the wild to document feral cats.
Blame it on lobsters: Despite China's protests, the world, in general, believes that the novel Coronavirus originated from a Wuhan wet market. After initially trying to blame Italy, a Chinese consul general is now trying to pin it on Maine lobsters imported from the US. As is customary for misinformation theories, this idea took root on Twitter.
Want to advertise with us? We'd love to hear from you.
Write to us here for feedback on The Signal.