Discover more from The Signal
The Signal is a daily curated newsletter that helps you understand the latest developments in business, tech, finance, economy, and policy with sharp analysis and crisp insights thats fun to read arriving at 8AM daily in your inbox.
Over 81,000 subscribers
Putin plays the nuclear card
Also in today's edition: Reliance Retail takes control; Fat tax in India? Big tech is picking sides; Antarctica calling
Good morning! It's around this time in 2020 when the proverbial shit started to hit the fan. Even as the pandemic wore on, the origin of the Covid-19 outbreak seemed elusive. From bats to pangolins to a lab leak, every possibility was explored. Some veered into kooky conspiracy territory. If you are still wondering, here's one more, courtesy two major studies. They concluded that live animals sold at the Huanan Seafood Wholesale Market already contained the virus, which then spread to people working or shopping in the vicinity.
The Indian government intends to increase the tax on sugar, salt, and fat-rich foods. This implies that your favourite sweets and snacks will cost more. In the second part, we discuss how the large technology companies such as Meta, Google, and TikTok are managing the Ukraine situation. Tune in to The Signal Daily.
The Market Signal*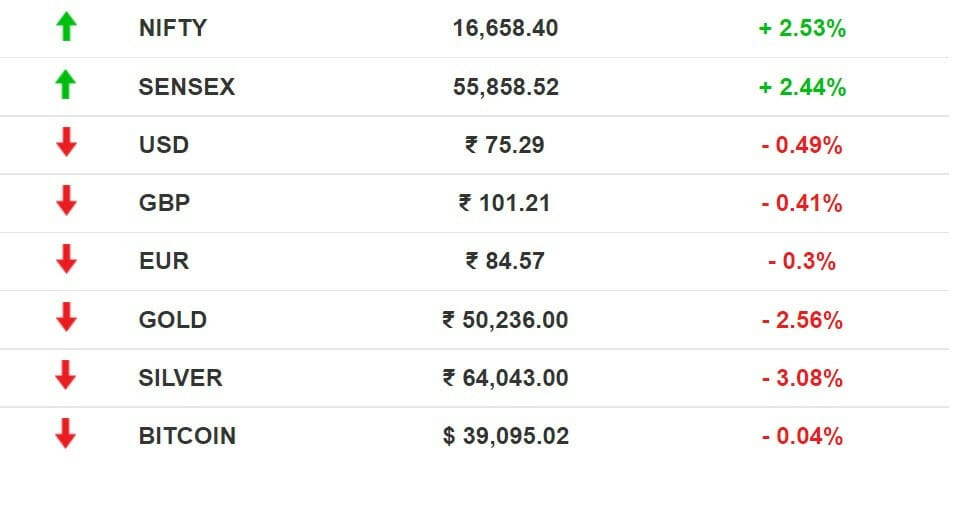 Stocks: Benchmark indices rallied to stay positive on Friday as investors started looking for bargains. Tata Steel, IndusInd Bank, Bajaj Finance among others were top gainers on the BSE Sensex index. European stocks closed higher.
Reliance Gets Future Ready
If you visited Big Bazaar this weekend and came home empty-handed, it was because Future Retail suspended its operations. Those stores will now be taken over and rebranded by Reliance after Future defaulted on its payments.
Why now? Amid a worsening financial situation, Future Group missed its payments to several landlords and creditors in 2020. Lease agreements were getting terminated. In other cases, landlords approached Reliance Industries to sign similar lease agreements, which were subsequently sub-leased to Future Group.
What next? Reliance will take charge of about 200 Future Retail stores, with the company already looking to absorb 30,000 employees from both Future Retail and Future Lifestyle. While reducing cost is one thing, the company (Future) is also unable to repay its lenders the ₹3494.56 crore it owes them.
The Government Wants Less Junk In Your Trunk
Get ready to pay more for your favourite mithai and namkeen. Citing rising childhood and adult obesity, India's apex public policy think tank Niti Aayog is mulling a tax on foods with high saturated fat, salt and sugar (HFSS).
Not in the pink of health: Obesity aside, India has the world's second-highest diabetic population. Additionally, one in three Indians suffer from high blood pressure.
Redux: WHO's Soumya Swaminathan had called on the Indian government to impose an HFSS tax in January 2020. Mexico, Hungary, and the UK either have HFSS taxes or variations thereof. But they don't always work. Denmark scrapped its "fat tax" in 2012 due to inflation and job losses in food manufacturing. There were also mixed reactions to a (now scrapped) "fat tax" imposed by Kerala.
Big Tech: Caught In The Russia-Ukraine Crossfire
The inevitable has happened. Given their growing power in public discourse, social media platforms are no longer bystanders in the ongoing Russia-Ukraine conflict.
A quick breakdown:
Ukraine's deputy prime minister urged Apple to halt sales in Russia. Chinese platform Weibo became an unusual destination for diplomatic conduct, while Elon Musk is helping Ukraine by providing Starlink's satellite-based internet.
The Signal
American social media platforms, which often hide behind utopian concepts such as "neutrality" and "free speech", have acted with unusual alacrity during this conflict. But even they have been forced to take sides.
This comes at a time when Russian authorities are tightening the screws on these platforms (often used by citizens to bypass state-media), raising fears of an imminent "splinternet" much like China. Russians are spending big on their TikTok (Yappy) and YouTube (RuTube) replicas.
Sanctions With A Hole
In the poker game of superpowers, Russia appears to have called the US's bluff. It is now up to Joe Biden and friends to prove that they truly hold the trump cards. Putin, it appears, has upped the stakes with nukes.
Act swiftly: The US and EU hit Russia with financial sanctions, particularly crippling Russia's biggest Sberbank and VTB Group's operations in the West. As Vladimir Putin's tanks rolled towards Kiev, the West raised the stakes by cutting off several Russian banks, including the central bank, from the SWIFT interbank messaging system.
Russia's no Iran: Perhaps the EU was too aware how cold it would be if Putin were to turn off the gas taps; energy payments for Russia have been specifically kept out. That means its oil and gas businesses, which bring in about $700 million every day, will largely remain unaffected.
Most of Russia's $640 billion reserves are in gold and euros and very little in dollars. It remains to be seen how much of those will get affected. In any case, cutting off SWIFT doesn't mean a stop to business. It will be delayed and expensive but still possible, even over Gmail.
Fancy Going Off The Grid In Antarctica?
If you have the change to travel to Antarctica, sail aboard the National Geographic Endurance. Witness the curious Gentoo penguins, seals, blue-eyed cormorants, the occasional killer whale, and of course, earn bragging rights. Maybe even try out glamping on ice. 
Switch off: Almost two years of staying indoors, and the climate change threat has turned Antarctica into a "once in a lifetime" project. FOMO, more like. This doesn't exactly spell good news for the seventh continent.
Polar power: Tourism is intensifying the snowmelt. The icy oasis was once a rainforest. It is now one of the fastest heating regions of the world. The local fragile ecosystem stands to be threatened. Permanently. There's also geopolitics at play. Australia claims over 42% of the icy land; it's even thrown in $578 million for good measure. But China has its eyes on the prize.
FYI
Koo-ing along: Koo, the local language alternative to Twitter has raised $10 million from a clutch of investors including Ashneer Grover, while financial software company Perfios bagged $70 million in its Series C round. Men's lifestyle brand Damensch raised $16.4 million in its latest funding round.
Charged: Satish Kumbhani, the founder of cryptocurrency investment platform BitConnect, was indicted with orchestrating a global Ponzi scheme worth $2.4 billion.
Block: Activision Blizzard shareholders have filed two lawsuits to block the company's $69 billion sale to Microsoft, alleging "golden parachutes" for company insiders if greenlighted.
Red carpet: The Indian government will allow foreign funds to participate in the LIC IPO. Overseas investors will be allowed to own 20% of the company, according to Bloomberg.
Stepping aside: Roman Abramovich, the Chelsea Football Club owner, handed over the club's control to its charitable foundation amid takeover interest from sports investors. Abramovich is also under pressure because of his alleged proximity to Vladimir Putin.
Rethink: Startup founders and venture capitalist firms in Silicon Valley are rethinking their associations with Russian investors with concerns over their ties with the government.
Close eye: Even as the Ukrainian government solicits donations in cryptocurrency (it is legal there), it is seeking information on crypto wallets of Russian and Belarussian politicians.
FWIW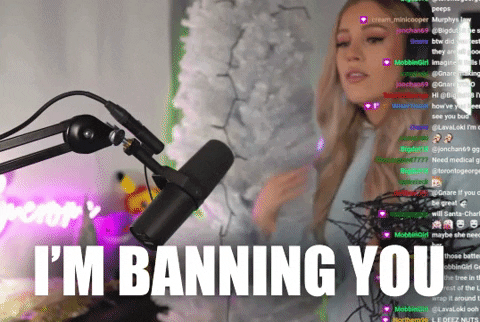 Double whammy: It's the worst of times for this Kerala-based family. Akhil Reghu, a deck cadet, was captured by Houthi rebels in Yemen in December 2021. Appeals to ministers, MPs and MLAs haven't yielded any results. His wife, a medical student is put up in a bomb shelter in Kyiv, the epicenter of the Ukraine-Russia conflict.
Gold rush: What do Harry Potter and the Half-Blood Prince, Saving Private Ryan, and Star Wars: The Force Awakens have in common? They were all shot in Ireland. Now, it's not just marquee films. Ireland is becoming a pitstop for many Hollywood productions despite the pandemic. Up next: film academies are being established to keep up with the times.
Banned: Emotions are running high. Russian vodkas are going down the drain. Bars and liquor stores across the United States and Canada have taken off the quintessentially-Russian spirit from their shelves to protest the attack against Ukraine. In fact, US governors have now entered the chat.
Want to advertise with us? We'd love to hear from you.
Write to us here for feedback on The Signal.