Discover more from The Signal
The Signal is a daily curated newsletter that helps you understand the latest developments in business, tech, finance, economy, and policy with sharp analysis and crisp insights thats fun to read arriving at 8AM daily in your inbox.
Over 81,000 subscribers
Putin's BFF makes a comeback
Also in today's edition: Gold is a keeper; Qyuki wants to check out; Instagram wants your time; Russia's escalation game on
Good morning! V Vaidyanathan is taking a page out of Chuck Feeney's book. In case you're wondering, Feeney is the Irish-American billionaire who gave away his wealth till he became (happily) broke. IDFC First Bank CEO Vaidyanathan hasn't gone the whole hog yet, but according to a Bloomberg report, he's gifted 38% of his company stake to his domestic help, trainer, driver, a welfare trust, and even a maths teacher who once lent him ₹500. More philanthropists like him, please.
In the latest episode of The Signal Daily, Farheen discusses Trump's app making its debut on the App Store. We also talk about the rise of influencer marketing in India, Qyuki's potential acquisition, and more.
The Market Signal*
Stocks: Benchmark indices ended lower for the fifth day in a row as Russia ordered troops into Ukraine. ONGC, HDFC and Cipla were among the top gainers. Prices for Brent crude soared to $97.35 a barrel on Tuesday evening, a seven-year high.
Coming Soon: Trump's Truth Bombs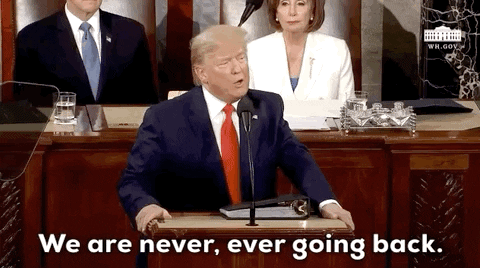 The most awaited social media app of 2022 is here. And if you can't get in, it's probably because you're either on a waitlist, or because it is only available on the US App Store.
But day one of Donald Trump's Truth-filled Social odyssey was quite off to a Trumpian start — errors, and its logo resembling a UK-based sustainable transport provider, but also #1 on Apple's App Store. Tremendous, to quote #45.
No libs to own: Truth Social, as we told you in October, is the latest alt-platform to enter the "breaking the tyranny of big tech" lane. This includes Parler, Gettr, and Gab, but none of them have managed to acquire the star power of a popular former president, especially among his "base."
Content moderation: For all its claims, Truth Social might not actually be the "free speech" panacea. On the contrary, its terms of service (if you go past the spelling errors), as Mike Masnick of TechDirt points out, is filled with exactly the language that Trump (and his supporters) has been railing against: Section 230.
We're surprised.
Mike Masnick

@mmasnick
The best part is that they insert the language of Section 230 (c)(2) directly into their terms. The same Section 230 Trump insists must be repealed. twitter.com/PatHedger18/st…
Feb 21, 2022
194 Likes   57 Retweets   6 Replies
Gold > Crypto
The global cryptocurrency market is fizzling as Putin's looming invasion of Ukraine pushes risk-averse investors to seek safer bets in commodities. Gold rallied to an eight-month high before tapering off in the wake of sanctions against Russia.
Toll: Crypto's volatility isn't doing its investors favours. Post the January 2021 bloodbath that caused a near-halving in Bitcoin and Ethereum valuations, investors are grappling with deteriorating mental health. Counsellors say that the clarion call to HODL (Hold On for Dear Life) during downturns is even causing crypto addiction.
Grift: Scammers are now marrying crypto with dating apps to swindle people. Victims are sweet-talked into buying crypto before being asked to transfer the coins via fake exchanges. That digital wallets can be set up anonymously means that the stolen money is impossible to recover.
Qyuki Wants To Be Acquired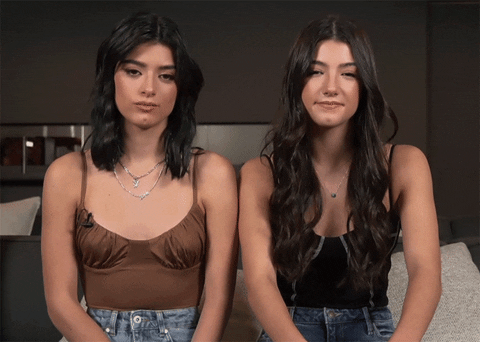 Qyuki, the creator management and monetisation company founded by Indian film director Shekhar Kapur, music composer AR Rahman and the late co-founder Samir Bangara, is looking to sell a majority stake at a valuation of upto $100 million.
Qyuki, who? Qyuki is among the top creator management companies, and was thrust into the limelight during TikTok's heydays in India with stars such as Mr Faisu, Sameeksha Sud, and Bhavin Bhanushaali under its fold. It currently has an exclusive deal for creators with Dailyhunt-owned Josh. The latter contributed nearly 20% to its 2021 revenue.
The frontrunners? Unsurprisingly, Dailyhunt and music company Saregama India Ltd. Also in the race is The Good Glamm Group, despite its denial of being in talks.
The Signal
Irrespective of who acquires or invests in Qyuki, consolidation in the social commerce space is happening at breakneck speed, led by e-commerce and DTC brands such as Good Glamm Group and Mamaearth.
An alliance between Dailyhunt (Josh) and Qyuki would seem the most obvious, given their existing relationship and the need for a short-video app to not just manage creators in-house, but also enable social commerce. Similar moves have been made by InMobi's Glance. As it turns out, ByteDance is an investor in DailyHunt, and Qyuki's creators were stars on TikTok. Coincidence, much?
We've seen this with TikTok before—creators have been increasingly influential in making songs a pop-culture phenomenon. And, a record label such as Saregama could benefit from having a Qyuki-like company do just that.
Instagram 🤝 Unending Scroll
Instagram doesn't want you to take a break. 
Step back: Two weeks after Instagram rolled out the 'Take A Break' feature to deter users from endless scrolling. Instagram has extended the minimum time limit to at least 30 minutes, up from 10 minutes. The app probably has its own interest in mind. Meta maintains, "The 'daily time limit' option to avoid sending people multiple notifications at the same time." Sure.
Trouble: The timing isn't serendipitous. Users aren't really into Facebook. The platform's decline in profits in its last earning quarter could also be another reason. Getting people to spend time on the app means more screen time for ads, and Reels, a feature that Mark Zuckerberg is aggressively promoting. 
So much so that Facebook rolled out Instagram Reels globally. Called Facebook Reels, creators can crosspost Instagram posts and Stories to Facebook. Available across 150 countries, they stand to earn $35,000 a month.
Instagram's rival, TikTok is looking to experiment with 60-second videos despite it being unpopular to keep advertisers happy. 
Vlad Plays Russian Roulette with International Diplomacy
A global crisis is unfolding after Russian president Vladimir Putin ordered Russian troops into eastern Ukraine shortly after announcing his recognition of the breakaway regions of Luhansk and Donetsk. This is Europe's biggest military mobilisation since World War II.
Redux: In 2008, Russia amassed troops along neighbouring Georgia after recognising the independence of the latter's eastern regions, South Ossetia and Abkhazia. Russia also annexed Crimea from Ukraine in 2014.
Putin's expansionism is rooted in his insistence that Ukraine and Russia are one. His dream of restoring Soviet Russia's lost glory—using Cold War tactics, no less—has everything to do with using the 15 post-Soviet states as a buffer against the West. So much so that he publicly humiliated his spy chief along the way.
Dominoes: India is evacuating its citizens from Ukraine. Markets are spooked. Ukraine may snap ties with Russia. China is playing it cool while the US and EU impose sanctions. And Germany has halted approval for the Nord Stream 2 gas pipeline; this is a checkmate for US president Joe Biden, considering his wariness about Russian influence in the European energy market.
FYI
To the bourses: Swiggy is eyeing an $800 million IPO sometime early next year, according to Nikkei, while Bengaluru-based artificial intelligence unicorn Fractal Analytics will seek to list later this year at a $2.5 billion valuation and EbixCash will file draft papers for a $1 billion IPO.
Money in: Bengaluru-based healthcare startup MediBuddy raised a Series C round of $125 million from Quadria Capital and Lightrock India, while property software company Facilio bagged $35 million from Dragoneer Investment.
More money in: Drone-tech startup NewSpace also closed a $21 million funding round at an undisclosed valuation while Hasura turned unicorn.
Repeat fines: Apple has been fined €5.7 million for the fifth successive week by the Dutch antitrust regulator over non-access to alternate payment methods for dating apps subscriptions.
Flight purse-r: Vipula Gunatilleka, until recently the CEO of Sri Lankan Airlines, has been appointed the CFO of Jet Airways by the Jalan-Kalrock consortium.
Reconnected: Internet services in Tonga are back after 38 days, after the submarine internet cable was repaired post-volcanic eruption.
Seeking Yogi: The government will probe into corporate governance lapses in the National Stock Exchange, according to finance minister Nirmala Sitharaman.
FWIW
People power: A revolution is coming to Apple stores, and Android will have a role to play. In their bid to unionise, Apple's Store employees are using encrypted messaging on Android phones to avoid being snooped on via their Apple devices. The moves comes as Apple's retail workers voice discontentment with the measly wages that are paid to them by the world's most valuable company.
AI can't art: Art made by AI is a mere algorithm, the US Copyright Office has ruled. The board rejected a request made by developer Steven Thaler, who has been trying to obtain copyright for his art-making AI dubbed the Creativity Machine. The Office said the image is devoid of human authorship, which is a vital element for copyright.
Pig-headed: The gloves are off between billionaire activist investor Carl Icahn and McDonald's. Icahn is lobbying for board changes and insisting that the fast-food giant change the way its meat suppliers treat pigs. But McDonald's—which embraced plant-based meat in 2021—is calling Icahn out on his hypocrisy. Why? Because he owns a majority stake in meat packaging company Viskase.
Want to advertise with us? We'd love to hear from you.
Write to us here for feedback on The Signal.