Discover more from The Signal
The Signal is a daily curated newsletter that helps you understand the latest developments in business, tech, finance, economy, and policy with sharp analysis and crisp insights thats fun to read arriving at 8AM daily in your inbox.
Over 81,000 subscribers
Putin's two-week war plan
Also in today's edition: The war is coming for your snacks; Blame Zuckerberg for your loneliness; Out of court settlement for Amazon-Future; NFTs to get traditional securities status?
Good morning! There's a gang (or gangs?) of thieves out there with a taste for props. Variety reports that robbers stole equipment from the shoot of Lupin just a day after $200,000 worth of replicas were taken from the set of The Crown. That's two robberies in less than a week for Netflix. Unlike Lupin's Assane Diop, the masked robbers were no gentleman thieves. They used mortar fireworks to create a diversion and steal $333,000 worth of props.
With rising geopolitical conflicts comes rising prices in edible oil. The prices of sunflower oil, soybean oil, and palm oil are skyrocketing. The drought in Brazil and Argentina has a role to play as well. We also look at how Facebook is making people lonelier. Tune in to The Signal Daily!
The Market Signal*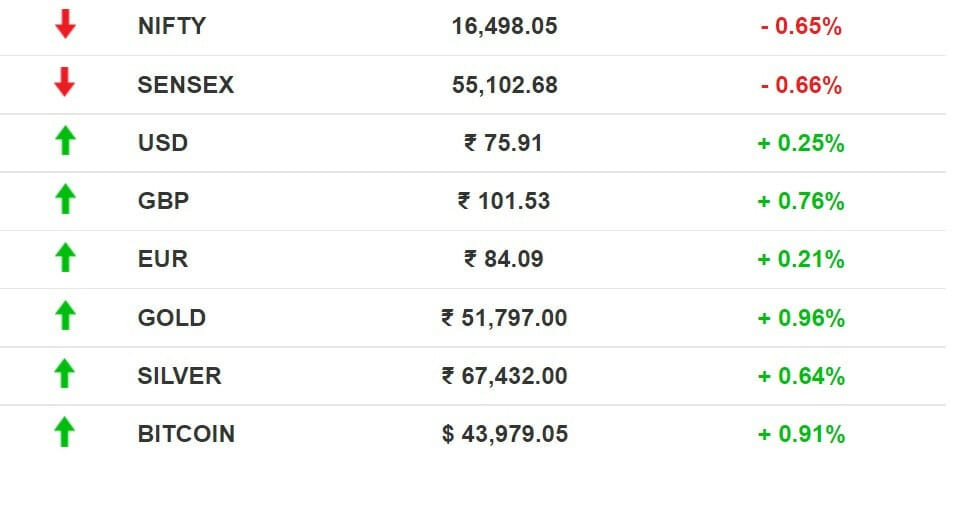 Stocks: Benchmark indices slipped into negative terrain as geopolitical tensions ruled the day. Banking, auto and consumer durables shares saw losses. Crude oil rose to $118 a barrel.
Facebook Is Making You Lonely
Does Facebook make you feel lonely? Well, if yes, as ironic as it might sound, you are not alone. Even Facebook's own researchers think so. And as it turns out, more than a third of Facebook users reported feeling lonely.
Clueless:  Facebook has no idea how to solve loneliness, despite warning signs from a decade ago when the company was a growth-addicted machine. Now, it is caught in a bind due to the prolonged pandemic, and also because of its making. It's also struggling to retain users.
Back to growth? One data point in its research revealed that "people who spend at least an hour a day are the least lonely." This presents a dilemma for a company that went from time spent to "time well spent." 
With fewer tricks in the bag now—doubling down on Reels (a short video format) and spending big on creators—the company hopes it can drag people out of their shells. How it can do so amid intense regulatory scrutiny is another matter altogether.
How Long Will The War Go On?
The Kremlin anticipated its Ukraine invasion to last 15 days, according to secret Russian battle plans seized by the Ukrainian army. President Vladimir Putin's friend and Belarusian counterpart Alexander Lukashenko may have just confirmed it.
Ukraine's defence ministry posted the documents on Facebook even as Kherson became the country's first city to fall and Odessa, its biggest port city, braced for an amphibious assault. 
Lucas Tomlinson

@LucasFoxNews
Several Russian warships have left Crimea and are heading to Odesa. An amphibious assault on Ukraine's third largest city could come as soon as Thursday: U.S. officials
Mar 3, 2022
5.21K Likes   2.33K Retweets   231 Replies
West's creation? While the US and allies have painted the Russian invasion as unprovoked aggression, political scientist John Mearsheimer believes that the conflict is a result of US foreign policy and NATO expansion. 
Military analyst Bill Roggio says the West is underestimating Russia. The belief that Putin has walked into a bog may be misplaced. Roggio says although Putin may have hoped for a swift victory that looks elusive, the Russian military strategy indicates there was a plan for a full-scale invasion that is now underway.
In a development, Russia has discontinued delivering rocket engines to the US to counter-attack the sanctions.
Edible Oil Shortfall Gives India The Itchy Palm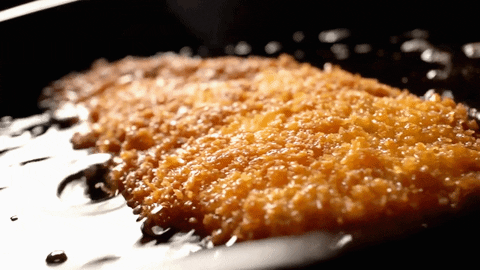 First, there was the South American soybean crisis. Brazil and Argentina, which export a bulk of the world's soybean oil, are reeling from a months-long drought. Prices surged, which didn't help because soybean is the second-most consumed oil in India.
India then sought to buy more sunflower oil. But the Russia-Ukraine crisis thwarted the plan; the two countries, which are the world's largest producers of sunflower oil, paused exports.
Last resort: Global upheavals have put India—the world's largest oilseed importer—in a bind. The Centre is now turning to Indonesia to increase palm oil shipments.
The Signal 
But there's a problem. In January 2022, Indonesia, the world's largest palm oil supplier, placed export restrictions to curb domestic inflation. Palm oil makes the world go around: it's in everything from packaged food to detergent. And so, news of Indonesia's export limits upended the global vegetable oil market. It's also why India had banked on South America, Russia, and Ukraine to minimise the palm oil deficit (and skyrocketing prices) in the first place.
We're back to square one. The Centre is cajoling Indonesia to make an exception for India, considering 60% of our edible oil imports are palm oil, and  we are Indonesia's largest buyer. Complicating matters is the fact that the National Mission on Oilseeds and Oil Palm, established for India to attain self-sufficiency in edible oils, is beset with problems.
The outcome of all this? You spending more on pantry and household staples.
It's All Happening In Retail
The ongoing Amazon-Future legal battle may reach a conclusion, with both sides willing to thrash out an out-of-court settlement following  Supreme Court orders. The thaw came hours after Reuters reported that Amazon was pursuing a criminal complaint against Future Retail over the transfer of assets (stores) to Reliance.
Amazon's US pivot: After playing a role in shutting down book stores, Amazon is shuttering its own. In the US, the e-commerce giant will shut 68 of its physical stores, including book stores and 4-star stores. These closures come at a time when Amazon is doubling down on grocery and fashion, particularly offline.
Virtual fitting rooms: Amazon's retail archrival Walmart has plans of its own. The Little Rock-based company will allow AI-assisted virtual try-ons for shoppers before they check out. Last May, Walmart had acquired Zeekit, which had partnerships with Macy's, Adidas, Levi's, etc. before the acquisition. 
F-NFTs: A Source Of Friction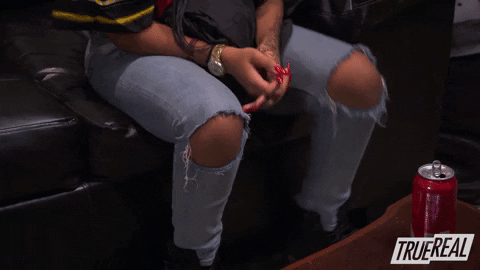 The US Securities and Exchange Commission wants to take a closer look at NFTs. Multiple subpoenas have been sent to NFT creators and crypto exchanges to conclude if the digital assets are illegal token offerings. 
Moot point: The probe mainly seeks to review fractional NFTs, or NFTs that have been divided into smaller units for easier trading. FWIW, if NFTs pass the Howey Test, they might be termed as traditional securities. The SEC's most crypto-friendly commissioner admitted that "certain pieces of it might fall within our jurisdiction." It's easy to see why. The CryptoPunks NFT collection alone had over $3 billion in transaction volume in December 2021. 
On the market: On the market: Melania Trump's dud NFT auction isn't deterring the former US president. Right-leaning social media app Parler, which also "powered" Melania's NFT release, will debut its NFT marketplace with new Donald Trump NFTs.
As a bonus, here's NFT collector and crypto evangelist Randi Zuckerberg trying *very* hard to make crypto mainstream.  
FYI
Exit Route: Japan's automaker Toyota will suspend its operations in Russia starting Friday, while Honda is halting shipments. German automakers Mercedes Benz and Volkswagen have also followed suit. Spotify has closed its offices indefinitely; Netflix suspended production and acquisitions in Russia, while Ikea will suspend its operations in Russia and Belarus.
Happy Tunes: Audio streaming platform PocketFM secured $65 million as part of its Series C round, while edtech startup Filo raised $23 million in a round led by Anthos Capital.
Going local: Reliance Industries will invest $221 million in US electronics company Sanmina and set up a joint venture to create an electronics hub in India.
More moolah: Vodafone Idea will raise ₹14,500 crore from its promoters Vodafone Group and Aditya Birla Group, and other external investors.
New toy: Apple will likely unveil an upgraded variant of its cut-price iPhone—the SE. 
Black out: Taiwan faced a massive power outage that affected over 5 million households. It blamed negligence during annual maintenance at a major power plant for the same.
Hot seat: IPO-bound Life Insurance Corporation has tapped former Reliance Nippon CEO Sunil Agarwal as its chief financial officer.
You Don't Have To Be A Millionaire To Be A Shark

With your love for startups in one hand and an extra ₹5000 bucks in the other, it's time to make some choices. 
Introducing Capitall, a platform that helps you lend money to verified high-growth startups. In return, you get payback with interest—every single month! What's more? You can start earning returns of over 15% p.a., with as little as  ₹5000.
But that's not it. With Capitall, you can make transparent investments approved by experts. There's also 24/7 support to resolve your queries.
Not enough? Let's sweeten the deal. The Signal readers earn an additional 25% returns on their first three investments by signing up on the early access waitlist using an exclusive code: SIG25.
FWIW
Cold war: A startup called Kytch sold a device to fix McDonald's ice cream dispensers. But the fast-food giant aborted the mission, claiming the machine posed "serious human injury." Instead, McDonald's decided to promote a machine launched by its manufacturing partner and bad-mouthed Kytch. The company wants $900 million in damages.
Jackpot: This is another instance that vintage cards pack in more than just nostalgia. In this case, graded Near Mint 7, the "Illustrator" Pikachu Pokémon card, was sold for a whopping $900,000, making it the highest-priced Pokémon card ever sold. It was first on sale for under $100,000.
Oil's not well: The last time taxi fares changed in Tokyo was in 2007. Fifteen years later, cabbies are clamouring for a fare hike. Protection measures incurred because of Covid-19 and a surge in oil and gas prices are keeping drivers off the road. The transport ministry is mulling the hike after an avalanche of requests.
Want to advertise with us? We'd love to hear from you.
Write to us here for feedback on The Signal.