Discover more from The Signal
The Signal is a daily curated newsletter that helps you understand the latest developments in business, tech, finance, economy, and policy with sharp analysis and crisp insights thats fun to read arriving at 8AM daily in your inbox.
Over 81,000 subscribers
PVR + INOX = single screen
Also in today's edition: Ola hits a snag; US 🤝 EU; Musk slams Twitter (again); Korean webtoons are big business
Good morning! Google is riffing on NFTs. Input Mag reports that the tech giant filed a patent for 'Non-Fungible Planet'. Little is known about the trademark, except that it'll comprise educational videos on climate change and environmental protection. Ironic, since YouTube is rife with climate denialism, and its CEO Susan Wojcicki has expressed interest in environmentally-unfriendly NFTs.
Ola's electric scooter caught fire in Pune. It is reminiscent of the time when the Tata Nano exploded in flames, charring the car's image. Our host Farheen takes a closer look at Elon Musk wanting to create a new social media platform because he is annoyed with Twitter. All this and more on this episode. Tune in to The Signal Daily!
The Market Signal*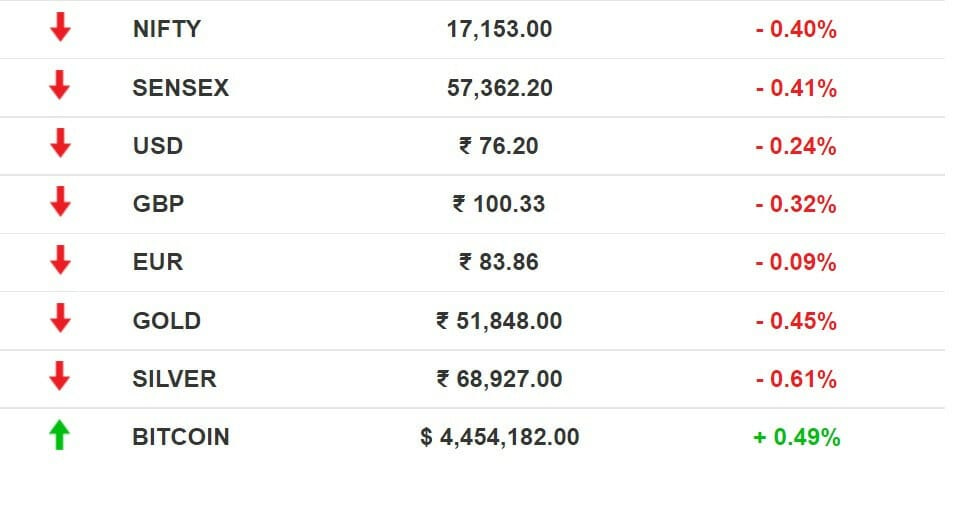 Stocks: Benchmark indices retreated amid the ongoing Russia-Ukraine war. Titan, Tech M, Maruti Suzuki, Cipla lagged. Brent crude futures traded near the $117 mark on Friday.
MEDIA & ENTERTAINMENT
PVR, INOX Merge In Theatre Of Consolidation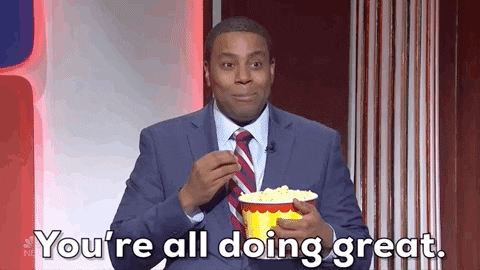 Multiplex chains PVR and INOX are merging to form India's largest film exhibition company. The entity, PVR INOX Limited, will operate 1,546 screens. That's nearly half of all multiplex screens in India. Both chains have a combined box office share of 42% in English and Hindi content. At 417 screens, Cinepolis is now a distant second.
Surprise: Everyone was expecting a PVR-Cinepolis combine (we told you about it) while INOX was in talks with Carnival and Miraj Cinemas. Either way, consolidation was a-coming for a sector ravaged by Covid-19.
Advantage INOX?: The PVR-INOX merger has a share swap ratio of 3:10. PVR stock is currently trading at ₹1800, while INOX is trading at ₹470. PVR promoters will get a 10.62% stake, while INOX promoters get 16.66%.
PVR's property-leasing model (versus INOX's model of owning assets) put it at a disadvantage–perhaps why it took to streaming esports. Reports also claimed that PVR's Bijli family wanted to cash out. That said, INOX will benefit from PVR's higher ad revenues, convenience fees, and stronger presence in north, south, and west India.
STARTUP
Did Ola Just Have Its Nano Moment?
An Ola S1 pro electric scooter caught fire in Pune, once again igniting fears of battery safety. A 31-second viral video on social media shows the scooter bursting into flames.
The reason: The company is probing the incident but a thermal runaway is suspected to be the cause. It could be a manufacturing defect or faulty software as happened with Samsung's Galaxy Note7.
Throwback: It might deal a blow to Ola's flagship product, just like the Tata Nano suffered after instances of the car catching fire. A month ago, merchant ship Felicity Ace caught fire with a cargo of luxury electric cars. Industry experts think it could have been a battery explosion in one of the cars.
DATA DIPLOMACY
Déjà vu In The White House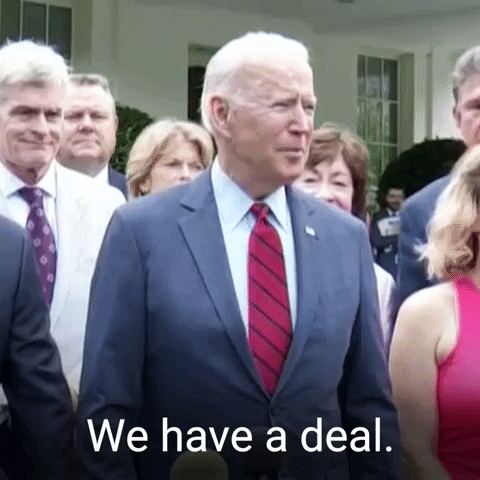 US President Joe Biden had a fruitful trip across the big pond where he secured the interests of American tech firms and spies. Biden also indulged in some off-the-cuff sabre rattling under Russian President Vladimir Putin's nose.
Sharing the new oil: The US and Europe have agreed on the rules of the game for data sharing and storage enshrining them in the Trans-Atlantic Data Privacy Framework. Europe is touchy about private data, civil liberties and market power of big technology companies, and has unveiled the Digital Markets Act, a new law that will force Big Tech to restructure their global operations.
The Signal
The US-EU negotiations and agreement are a throwback to 2009 when the two signed a similar pact for accessing data from SWIFT, the global inter-bank secure messaging system. The US convinced the Europeans then that their data was required to fight global terrorism. Assurances were handed out about the safety of the data but US agencies reportedly flouted them with impunity.
While in Europe, Biden went off script and suggested that Putin should be thrown out of power. Biden later called him a 'butcher'. It reminded us of Donald Trump's Twitter barrage in 2017. The nuclear-armed rival at the receiving end of the then US President's comments was North Korea's Kim Jong-un whom he called 'madman' and "rocket man". Trump, who said he will unleash "fire and fury like the world has never seen", is believed to have even considered a nuclear first strike option. A penny for Biden's thoughts.
FREE SPEECH
Elon Flips The Bird, Turns Free Radical
The internet is speculating that Elon Musk may create a new social media platform after he criticised Twitter as a "de facto public town square failing to adhere to free speech principles". Musk's legion of followers is also urging him to buy Twitter.
Backdrop: This happened days after the US SEC said it'd investigate Musk's tweets even if a federal court rules in his favour. Musk is appealing against SEC oversight after his posts led to Tesla share fluctuations and attracted regulatory scrutiny.
(Free) speech is silver, silence is golden: Musk's rant comes at a time when social media platforms are being held accountable for algorithm-driven feeds that generate content cesspools and affect everything from mental health to national elections. Techdirt founder Mike Masnick underlined that Musk indulged in censorship himself and that even free speech absolutists ban anyone who doesn't conform to their ideology.
ENTERTAINMENT
Webtoons Are The New K-Craze
Netflix's hit K-dramas Itaewon Class, Business Proposal, All of Us Are Dead, Hellbound come from a common origin: webtoons. The digital comics designed for smartphones are South Korea's next big cultural export after K-pop and Squid Game. 
Popcorn content: Global demand for webtoons grew during the pandemic. Successful TV adaptations also steered the K-drama craze, causing fans to scroll on webtoon platforms. It's so popular that South Korea-based Kakao's Japanese subsidiary Piccoma is the top manga app in Japan. Globally, Korean webtoons are displacing Japan's manga. Why? They are easier to view on smartphones.
Big money, big plans: South Korean webcomic provider Ridi became the first unicorn in the space. Another Korean consumer internet giant, Naver collected the largest revenues from the US and has tapped into two quintessential American brands, DC Comics and Archie as part of its webtoons offering. It also acquired the Canadian company Wattpad in 2021. For Naver, it means more film and TV projects in the making. Psst. Even Bollywood is reportedly cashing in.
FYI
Trimming down: Furniture rental company Furlenco has scaled down operations in various cities and laid off 180-200 employees.
Nearly there: Sony could launch its much-awaited video game subscription service for Playstation this week. The service will compete with XBox's Game Pass.
More 💰: Dairy company Country Delight raised $65 million as part of a Series D funding round from new and existing investors. Dental tech startup Toothsi also closed an over $13 million round.
Blockbuster: RRR, the SS Rajamouli-directed movie, grossed a worldwide collection of over ₹350 crore within two days of release.
Covid zero: China's biggest city and financial hub Shanghai will be locked down in two stages to deal with a Covid-19 outbreak.
Stop play: Spotify has fully suspended its services in Russia citing the country's new "fake news" legislation.
FWIW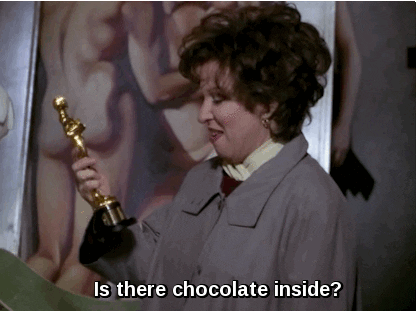 All that glitters: Is not gold. One of the most coveted awards, the gold-plated Academy award is only worth $1. Why? The official regulations state that the golden figurines cannot be sold without offering to sell it to the Academy for a measly buck. From 1951 up until recently, the Academy asked for $10 if the artist or their heirs decided to part with their Oscar.
Dipping popularity: The umami-rich soy sauce is the holy grail to Japanese cooking. It started after a Japanese Buddhist monk made a trip to China. Today, Yuasa in Japan is the birthplace of the super condiment but the soy sauce brewers have lost their livelihoods to mass producers.
SOS: Iki is still a tourist favourite but the locals know this could change. Japan's Lucky Island first declared a climate emergency in 2019. It is now bearing the brunt of nature with frequent natural disasters and rising sea temperatures, threatening its traditional economy.
Want to advertise with us? We'd love to hear from you.
Write to us here for feedback on The Signal.