Discover more from The Signal
The Signal is a daily curated newsletter that helps you understand the latest developments in business, tech, finance, economy, and policy with sharp analysis and crisp insights thats fun to read arriving at 8AM daily in your inbox.
Over 81,000 subscribers
The 90-minute chimera
Also in today's edition: Spies everywhere; A backer in the Gulf; It's Birla's turn; The phone that tracks but has your back
Good morning! It was pitched as a dream investment in emerging market India's infrastructure play with astronomical returns. A senior partner at Deloitte Australia ran an ~A$60 million ponzi scheme linked to India's rural road building project, the Pradhan Mantri Gram Sadak Yojana. Amberjit Endow ensnared about 50 "investors" promising up to 40% returns in six months, the Sydney Morning Herald reports. One of his colleagues said he invested in Endow's scheme despite his wife warning him that it sounded too good to be true. Touché.
If you enjoy reading us, why not give us a follow at @thesignaldotco on Twitter and Instagram.
The Market Signal*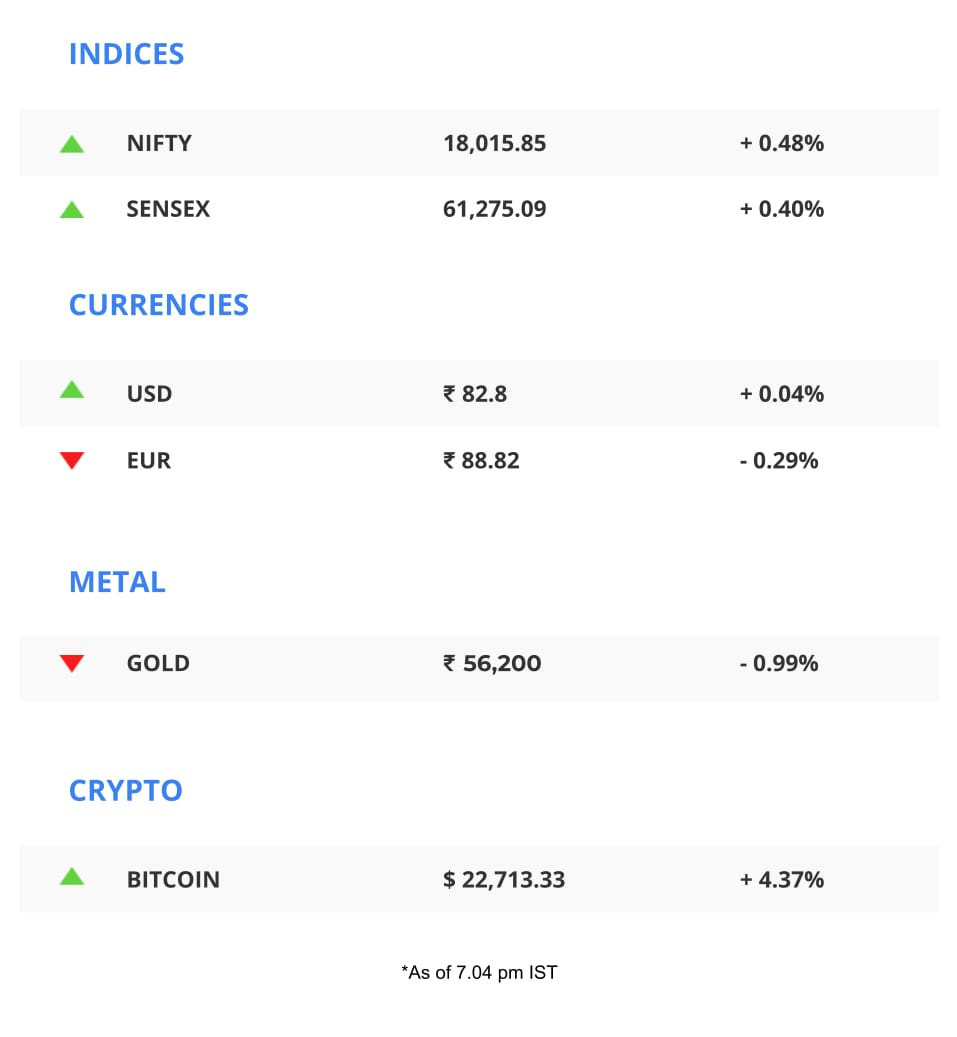 Economy & Stocks: India's exports slumped 6.58% to $32.91 billion in January 2023. The country's trade deficit hit a 12-month low of $12.7 billion, according to Business Standard.
UK inflation fell to 10.1% in January from 10.5% in December 2022.
IndiGo parent Interglobe Aviation may part with shares worth $350 million (₹2,900 crore) through a block deal.
According to Bloomberg, Warren Buffett's Berkshire Hathaway has offloaded 86% of its stake in chip giant Taiwan Semiconductor Manufacturing Co., three months after investing $4.1 billion. Hathaway pumped $3 billion into Apple, increasing its total stake to 5.8%.
Early Asia: The SGX Nifty climbed +0.24% at 7.30 am India time. The Hang Seng Index (+1.17%) soared. Nikkei 225 (+0.60%) continued its forward march.
GEOPOLITICS
Smoke And Headers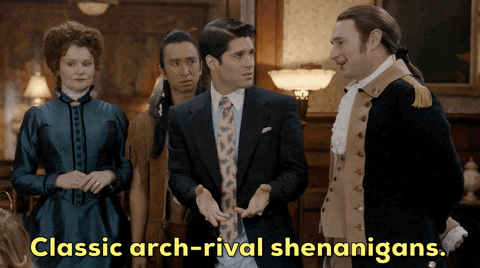 Superpower rivalry is playing out on the negotiation table as the world's most popular app, TikTok, struggles to convince US authorities that it's not a free-flowing data pipeline for Chinese espionage agencies.
State of play: The Chinese government's shadow lurks in the talks even as the US federal government and about half the states have erased TikTok from official devices. Calls for an outright ban are getting louder.
Suddenly, the cloak-and-dagger world is in the headlines as boardrooms and war rooms clash.
Eyes in the sky: The din began when the US shot down a Chinese balloon and a few other UFOs with missiles that cost $439,000 apiece. China retorted that at least 10 US spy balloons have flown in its airspace since 2022. Japan is spotting launched-from-China flybys too.
Last month, Ukrainian agents executed a 45-year-old banker, Denys Kiryeyev, accusing him of being a Russian spy.
INVESTMENT
Friendly Emirate Pours Dollars Into India
Abu Dhabi Investment Authority (ADIA), Carlyle Group, and Goldman Sachs are likely to invest $300 million–$350 million in Chennai-based TVS Motor company's electric vehicle arm, The Economic Times reported.
ADIA and Mubadala, which are Abu Dhabi's sovereign wealth funds, and International Holding Company (IHC), a publicly listed company, have emerged as key investors in Indian firms, often acting as white knight financiers. For instance, ADIA was an anchor investor in the Life Insurance Corporation's IPO, while IHC came to Adani's rescue with a $400 million cheque when the Hindenburg torpedo hit the group's mothership.
The funds have built ownership in India's biggest conglomerates, including Reliance Industries, the Tata Group and the Aditya Birla Group. ADIA is setting up a $590 million real estate fund with Kotak Investment Advisors and is also likely to buy a stake in Lenskart for $400 million.
RETAIL
The Quick Commerce Fad Is Wearing Off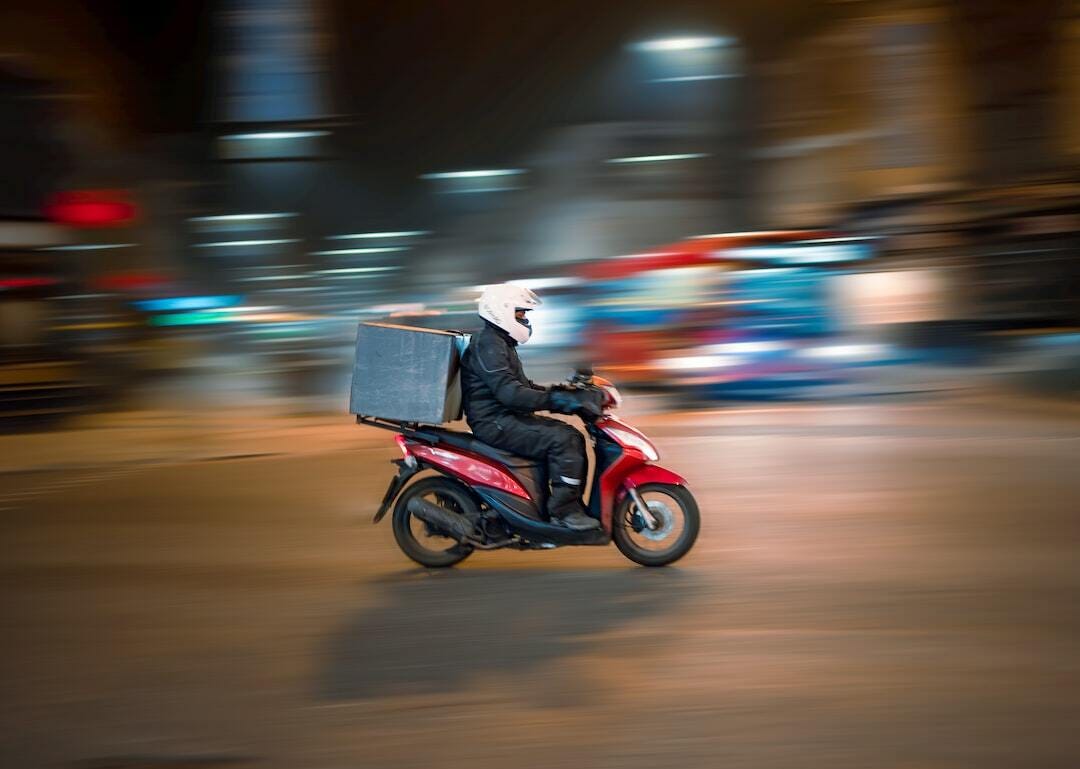 Photo credit: Rowan Freeman/Unsplash.com
The scramble to deliver groceries within 90 minutes in India finally seems to be over.
Reliance Retail is shutting down JioMart Express, its quick commerce grocery delivery service launched in March 2022. Instead, it's directing users to order groceries from JioMart via WhatsApp, where deliveries take at least a few hours, reports The Economic Times. The reason: high burn.
Hyperlocal delivery startup Dunzo is also reworking its cash-guzzling business model and shutting down most of its dark stores. It's planning to go back to delivering groceries from supermarkets and focus on B2B deliveries, reports The Morning Context. The reason: its biggest shareholder Reliance Retail isn't happy with its performance. Their last-mile-delivery partnership also hasn't worked out.
The Signal

Quick commerce was a pandemic baby. VC-fuelled startups opened more dark stores to cut down delivery times, charged minimal delivery fees, and offered discounts to attract consumers cooped up at home. But no matter how much cash was burnt, the unit economics was never going to work out. Dunzo reportedly lost ₹230 ($2.8) on every order in the first half of 2022.

That sort of burn is no longer viable during an economic slowdown. Forced to rein in costs, startups' focus has shifted to increasing customers' average order values. But relying on local supermarkets may not be the answer for Dunzo. Blinkit (earlier Grofers) failed to scale this model because it didn't have control on quality and had to rely on commissions. The answer, for Dunzo, may lie in leveraging Reliance Retail's store network.
TELECOM
Vi Promoters Ring Up Bankers
Aditya Birla Group promoters are looking to raise money to infuse capital into the debt-ridden Vodafone Idea (Vi) as promised to the Indian government.
Catch up: The government has bent over backwards to offer life support to the telco, even becoming its largest shareholder by converting interest dues to equity. Two years ago, the government agreed to support the sector struggling under a debt mountain following a bruising tariff war between Vi, Jio, and Airtel. Vi is talking to bankers to refinance debt. Its overseas promoter Vodafone UK is selling its 21% stake in Indus Towers to raise capital.
The government wants to ensure that there are at least three private players in the sector apart from public sector undertaking BSNL, which is also under stress. It is planning to merge the BSE- and NSE-listed MTNL with BSNL as part of a ₹1.64 lakh crore ($19 billion) rescue attempt.
TECH
Google Pulls An ATT
We're referring to App Tracking Transparency, the feature on Apple devices that mandates third-party developers to seek user consent for in-app tracking. That said, Google's 'Privacy Sandbox' isn't like ATT. Even so, it's a disruptive move for a company that made $283 billion last year from tracking.
Details: Privacy Sandbox (beta) will roll out to select Android 13 devices. It's a set of adtech tools that'll help companies make money without personal identifiers that track your activity across websites and apps. Aka your phone will continue tracking you; it just won't share your underlying data.
Ad partners participating in the beta include Yahoo, Rovio, and InMobi Exchange.
Aside: Epic Games has moved India's National Company Law Appellate Tribunal against Google. And the Competition Commission of India is now coming for Apple's app store.
🎧 An ex-Deloitte executive turned out to be a pro-grifter. Also in today's edition: Google's privacy-focused ad tracking solution is coming to Android. Listen to The Signal Daily on Spotify, Apple Podcasts, Amazon Music, Google Podcasts, or wherever you get your podcasts.
FYI
Second serve: Women's Premier League cricket franchise Royal Challengers Bangalore has roped in Indian tennis legend Sania Mirza as a mentor. Mirza will join RCB after her last hurrah in tennis—the ATP Dubai Open.
Let's play: Reliance Retail has launched its much-awaited online beauty platform Tira. It'll be pitted against incumbents in a crowded field led by Nykaa, besides other ventures such as Tata Cliq's Palette, and Sephora.
Sticking around: Elon Musk says he could lead Twitter for one more year after calling the company a "startup in reverse" that needed more work to get to a "stable position." Elsewhere, Musk's other venture Tesla has unsubscribed from his paid pet project, Twitter Blue.
Packing up: Zomato has quietly exited Australia, where it operated as a popular food review website. Ex-Uber chief Travis Kalanick's cloud kitchen startup CloudKitchens has shut its India operations.
Green signal: India's central bank has given in-principal approval to 32 entities for a payment aggregator licence. The list includes PhonePe, Google, Reliance, Razorpay, and Pine Labs, among others. Four entities' applications, including that of Paytm, have been returned.
Ground troubles: Scandinavian Airlines SAS was hit by a cyberattack that left its app compromised, while an IT systems outage in German airline Lufthansa led to the grounding of all its flights.
Roadblock: Much like their US counterparts, regulators in the European Union are preparing an antitrust case against Amazon for its $1.7 billion purchase of Roomba vacuum maker iRobot. Also on EU's radar is the $20 billion Adobe-Figma deal.
THE DAILY DIGIT
56%
The projected share of digital media in overall ad spends in India for 2023, according to media investment firm GroupM's This Year Next Year 2023 report. Television comes in second at 30%. (Livemint)
FWIW
Wonder drug?: Coming soon: a male birth control pill. And it comes with none of the side effects of female birth control pills. According to scientists, the drug—currently called TDI-11861—stops the swimmers in their tracks, at least in mice. It was 100% effective in preventing pregnancy for 2.5 hours, which makes it a perfect candidate for an on-demand contraceptive. But human trials will take a few years to begin. Well, to quote rapper-singer Lizzo, it's about damn time.

Anti-climactic: We aren't making this up. Winemakers in Bordeaux, France, want compensation for tearing down 10% of their vineyards and pouring wine down the drain. There are fewer wine lovers in France, and farmers blame the overproduction of wines. Alcohol-free drinks are also the rage in the country. In fact, climate change has also prompted a few winemakers to turn to produce olive oil. Dark.
Where's the snow?: In another climate-change-is-real instance, the world's largest skating rink in Canada hasn't frozen because of the "mild" winter season. Chances are high that the Rideau Canal Skateway may not open to the public for the first time since 1971. Skating rinks are in a similar situation across other parts of the country. In Switzerland, even ski resorts don't have enough snow.