Discover more from The Signal
The Signal is a daily curated newsletter that helps you understand the latest developments in business, tech, finance, economy, and policy with sharp analysis and crisp insights thats fun to read arriving at 8AM daily in your inbox.
Over 81,000 subscribers
Tiger Global says Halla Bol
Also in today's edition: Bitter update for 'sugar-free' products; Few takers for Zelenskiy's charm offensive; PFAS is a pain; Apple, the boomer
Good morning! We all love a good deal until the quest to save money turns us into suckers. Ask the 51% of the 1,010 Indian respondents to a survey by McAfee who said they've fallen prey to online scams while bargain-hunting for travel deals. The Economic Times reports that 77% of those who had money stolen lost up to $1,000 (~₹83,000) before their trips even began. Thirty-six percent have had their identities stolen online, while 23% provided sensitive information to fake travel websites. And that's just the half of it. Talk about a rude twist to the "it's all about the journey, not the destination" cliché.
The Signal is now on Telegram! We've launched a group — The Signal Forum — where we share what we're reading and listening through the day. Join us to be a part of the conversation!
Today's edition also features pieces by Soumya Gupta, Srijonee Bhattacharjee, Jaideep Vaidya and Julie Koshy Sam.
If you enjoy reading us, why not give us a follow at @thesignaldotco on Twitter and Instagram.
The Market Signal*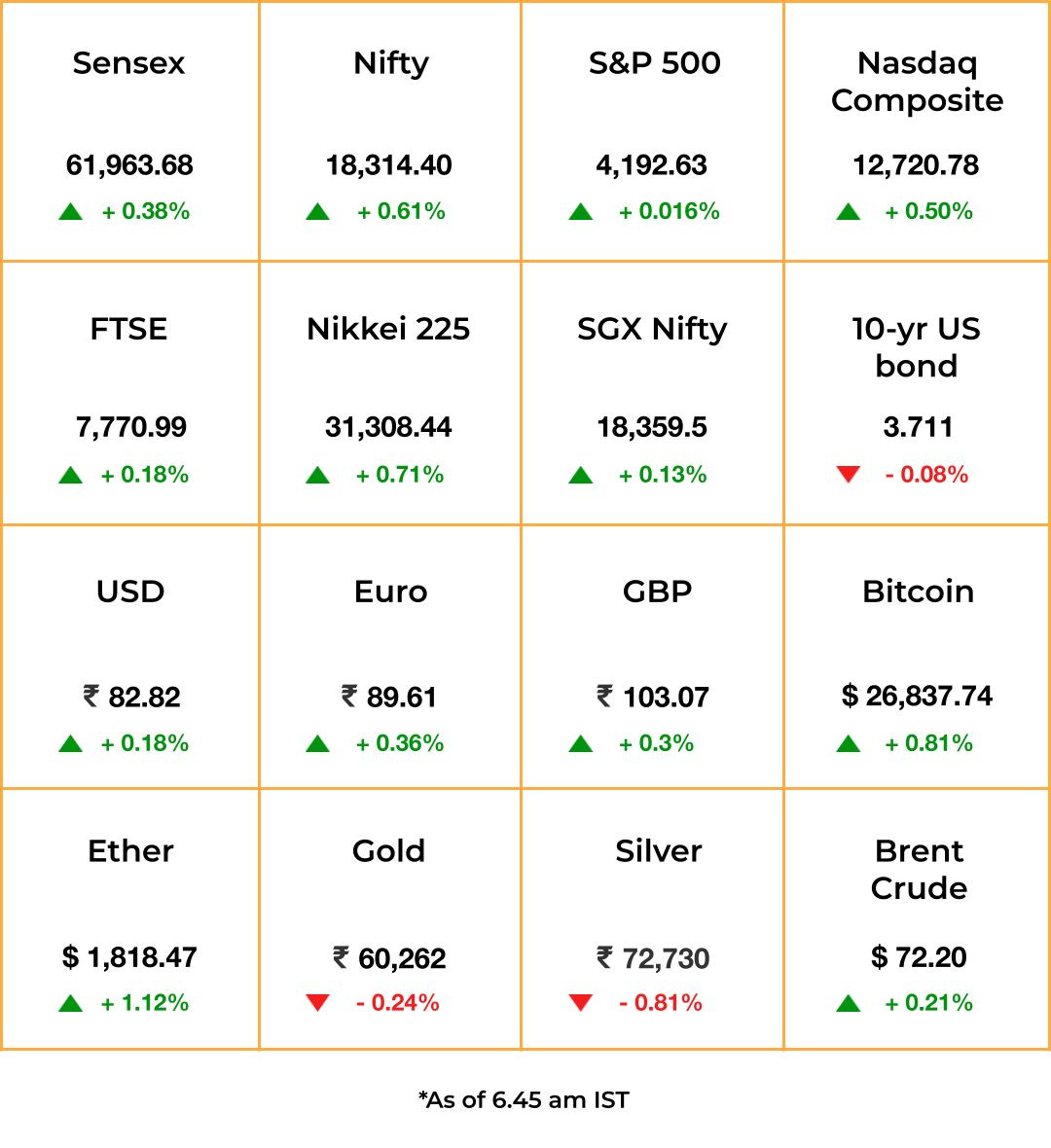 Stocks & economy: Indian equities may begin muted but with a slight positive bias considering "productive" talks on the US debt ceiling have eased investor jitters. Analysts foresee limited gains today.
Investors aren't yet letting their guards down completely. In fact, they are demanding deep price cuts to hold government debt maturing around the first week of June with Treasury Secretary, Janet Yellen insisting that it is "highly likely" the government may run out of cash by then.
Rapid policy tightening, a regional banks' crisis and now the possibility of a sovereign default have all contributed to fears of the US tipping over into a recession.
In contrast, Asia may lead global growth in the second half of the year (oil prices gained ~1% on improved demand-supply outlook) although China's tepid recovery will likely keep copper and iron ore prices at bay.
BUSINESS OF SPORT
Tiger Roars For The Royals
After being on the prowl for opportunities to invest in the Indian Premier League (IPL)—the world's second richest sports league—Tiger Global is stepping out of the crease.
The Economic Times reports that the New York investor may pump in ~$40 million in 2008 champions Rajasthan Royals at a $650 million valuation. The investment could be direct or through an existing shareholder of the cricket team.
Context: Tiger is among the growing crowd of foreign investors who want a piece of the $10.9 billion IPL. US-based RedBird Capital Partners bought a 15% stake in the Royals in 2021. That same year, Luxembourg-based CVC Capital Partners became the first private equity firm to own an IPL franchise—the Gujarat Titans—outright. The Titans won the IPL the following year.
Meanwhile: Flipkart co-founder Binny Bansal is reportedly close to picking up a stake in the Bengaluru franchise of the Prime Volleyball League.
🎧 Will Snapchat continue to have GenZs in a chokehold? Also in today's edition: Tech-focused hedge fund Tiger Global has turned its gaze towards IPL's Rajasthan Royals. Listen to The Signal Daily on Spotify, Apple Podcasts, Amazon Music, Google Podcasts, or wherever you get your podcasts.
THE PLAYBOOK
Why Adidas Is Wearing The India Cricket Jersey
Adidas will be the new kit sponsor of the Indian cricket team, Board of Control for Cricket in India (BCCI) secretary Jay Shah confirmed on Monday. ICYMI, in our sports business newsletter, The Playbook, Jaideep Vaidya had written about why Adidas would be interested in the sponsorship, especially considering what happened with the BCCI's previous two kit partners—Nike and MPL Sports. You can subscribe to The Playbook for free below: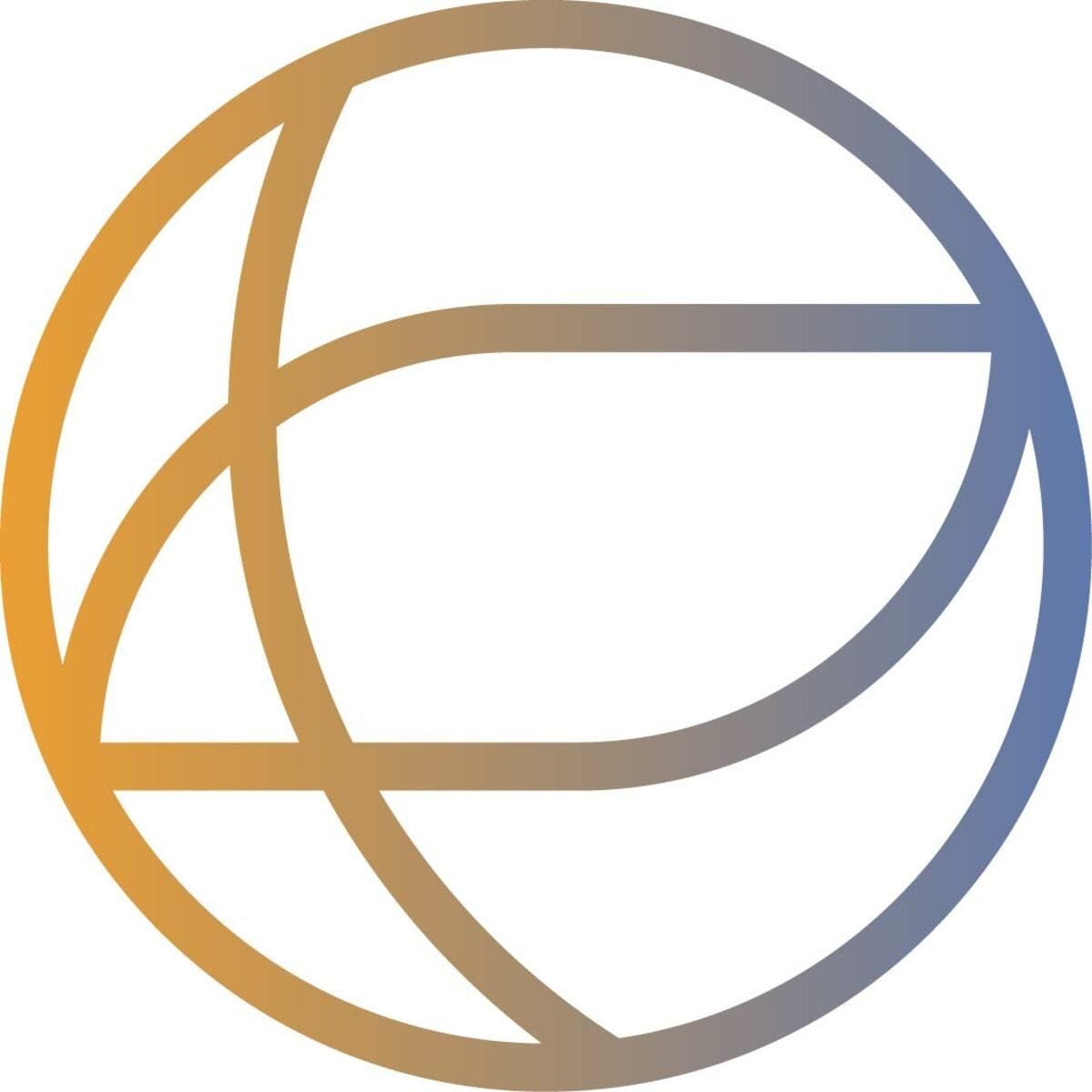 The Playbook
A weekly newsletter that deconstructs the business of sports and gaming.
FMCG
(Don't) Pass Me The Sugar
Regulators do not think sugar-free is a sweet idea. India's food safety regulator is examining new World Health Organization (WHO) guidelines on sugar substitutes issued last week. The WHO said aspartame and stevia—legal in India—are not safe for diabetes and heart patients, and do not help lose weight.
Going to Zero: Packaged food brands, particularly cola companies, hardsell zero-sugar products as healthy and safe alternatives to appeal to health-conscious consumers. For instance, PepsiCo refreshed its logo and brand identity this year, introducing black to highlight its aspartame-sweetened zero-sugar Pepsi. Coca-Cola too uses black in its visual identity. Both brands launched their summer campaigns in India with zero-sugar variants as flagships.
'Health' portfolios of large packaged food companies would look emaciated if aspartame or stevia are banned.
GEOPOLITICS
No Tears For Zelenskiy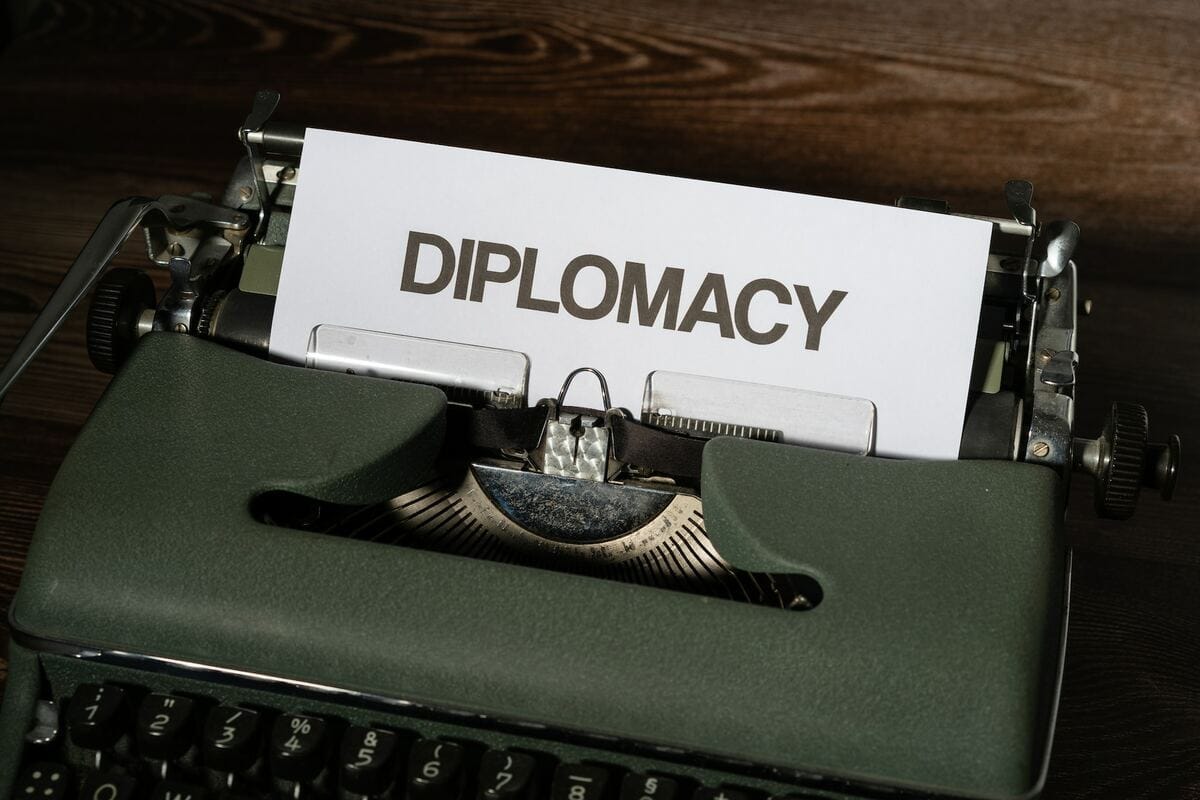 Photo by Markus Winkler on Unsplash 
Despite his gate-crashing of the Hiroshima G-7 summit, Ukraine President Volodymyr Zelenskiy could not elicit clear support from India, Indonesia, or Brazil, all friends of Russia outside the Chinese camp.
Zelenskiy will have seen the West cannot get the Global South to worry about its war more than its own economic prospects. Brazilian President Luiz Inacio Lula da Silva lashed out at US President Joe Biden for provocative rhetoric while refusing to fall into the "trap" of an aggressor-victim binary in the Russia-Ukraine war.
China, the most important item on G-7 leaders' minds, rattled the US with its ban on Micron Technology. Biden then declared that US ties with China would improve "very shortly" and sanctions on Chinese defence minister Li Shangfu may be lifted.
The Asian nation is itself facing domestic meltdowns—even a resurgent Covid—that may unsettle its unsteady economy even more.
The one nation that is regaining its mojo is Japan.
The Signal
Trust in the US' global leadership and the dollar is at an all-time low, even as Europe tries to figure out whether it is coming or going. The West is desperate for a deal as leaders worry about increasingly restive voters at home.
Biden has an election to fight, and Wall Street has business with Beijing. China has domestic issues that could threaten its rise as a superpower, and it has a long way to go in building global trust. What's emerging is perhaps a delicate balance of disastrous consequences.
SEMICONDUCTORS
Occupational Hazard
As countries de-risk from China, TSMC, Intel, Samsung, and Micron are looking to Japan to reshape their global supply chains.
But there's a problem. Scaling up isn't possible without wreaking havoc on human health and the environment—a diplomatic conundrum unto itself.
Explain: PFAS (per- and polyfluoroalkyl substances) are critical for microchip production. But they've been linked to liver disease, impeded foetal growth, and kidney cancer. They also don't break down easily. Reversing PFAS' environmental and health damage could cost €2.4 trillion ($2.6 trillion) a year.
The EU is considering banning PFAS and giving chipmakers a "13.5-year transition period", but the US chemicals industry is lobbying against this because there are no viable alternatives for PFAS yet.
Apple has pledged to phase them out, but PFA-free solutions could make electronics three times more expensive than they are today.
TECH
What Snap Has That Apple Doesn't
Gen Z loyalty, at least when it comes to peer-to-peer communication. Apple's Messages is the preferred messaging app among young adults in the US, but the demographic uses it to keep in touch with family or family groups—not unlike WhatsApp in India.
Per IDC, 88% of Americans in the 18-24 age bracket use Apple phones. But the same demographic (more or less), according to consumer intelligence company Measure Protocol, makes up 75% of Snapchat's user base. An IDC research director reckons that for them, it's "probably Snap 90% of the time".
Why?: This generation is more inclined to exchange usernames over phone numbers for privacy reasons. Snap groups allow up to 100 people versus Apple Message's 32. And the app's disappearing messages are a salve in an era where virtual communication is screenshotted for posterity. Not to mention that text message apps are inundated with spam.
FYI
One quick cuppa: Swiggy's quick-commerce service Instamart has followed rival Zepto in launching Instacafe in Bengaluru and Hyderabad, a service where it will offer pre-cooked snacks such as puffs, croissants, toasties, etc.
Re-fuelling: Go First is reportedly in talks with global financiers, including an aviation-focused private equity fund, according to The Economic Times. Travel agents, however, are cautious about selling Go First tickets.
Fresh moolah: PhonePe, the Walmart-owned payments company, has raised another $100 million from private equity firm General Atlantic as part of its mega $1 billion funding round. The infusion takes PhonePe's current raise to $850 million.
Card in another name: Australia will regulate the buy-now-pay-later sector under the country's consumer credit laws. Under these rules, companies such as Zip and Affirm would need to hold credit licences.
Hello, Chief: Pacific island nations Papua New Guinea and Fiji bestowed Indian Prime Minister Narendra Modi with their respective highest civilian awards. Interestingly, recipients of both the awards are called Chief.
In the bag: A Tata Consultancy Services-led consortium has received an order of more than ₹15,000 crore ($1.83 billion) from government-run telecom company Bharat Sanchar Nigam Limited for the deployment of 4G networks in the country.
Pink slips: Reliance Industries' grocery service JioMart has axed more than 1,000 employees, including 500 executives. As part of its consolidation with METRO Cash & Carry, another round of layoffs is likely, per The Economic Times. 
THE DAILY DIGIT
€1.2 billion
Or $1.3 billion. The fine imposed by the European Data Protection Board on Meta for allegedly exporting user data to the United States for processing purposes. The record penalty on Meta surpasses the $887 million the EDPB imposed on Amazon in 2021. (EDPB)
FWIW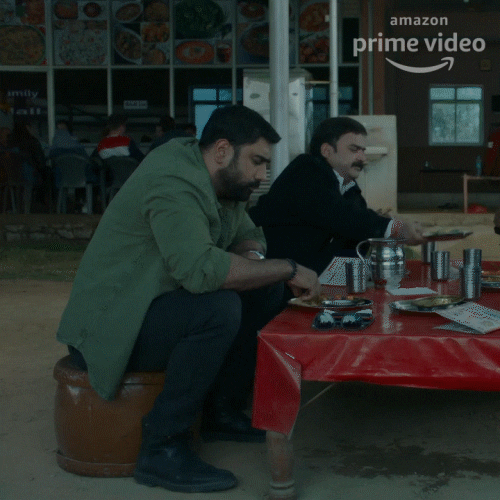 Dhabas go international: Punjabi dhabas are dotting US highways. These pitstop eateries initially served the usual American snacks: potato chips, soft drinks, and candy. That is, until they realised that Punjabis are increasingly taking the wheel on American roads. According to the North American Punjabi Trucking Association, Punjabis account for 20% of truckers in the US. So now, The Vega Truck Stop and Indian Kitchen, for instance, serves paratha and butter chicken, and bags of Lay's Magic Masala. Future plans include turning Vega into big-box truck stops along highways. Talk about embracing the American dream. We have our fingers crossed.
Pay up: It's 2023, and airlines are still looking for ways to profit from their customers. This time around, US-based Spirit Airlines and Frontier Airlines want travellers to cough up to $25 to print a boarding pass. Never mind that phones can run out of power, or the WiFi service at airports can be tricky, or email passwords are forgotten. To be honest, it looks like airlines are punishing customers for fumbling around, trying to get mobile boarding passes to load in the right orientations. Here's hoping Indian airlines don't get any ideas.
Good luck: Getting those Zzzzzs. A good night's sleep may soon be a folk tale. Global warming is coming for your sleep. According to a study, humans are already losing 44 hours of sleep on average per year due to heat. By 2100, individuals may have to give up 50 to 58 hours of sleep annually. Quick fixes include meditation and reduced screen time, but it all boils down to whether you can afford cooling solutions. Little wonder, then, that lower-income and senior folks will be the most affected.