Discover more from The Signal
The Signal is a daily curated newsletter that helps you understand the latest developments in business, tech, finance, economy, and policy with sharp analysis and crisp insights thats fun to read arriving at 8AM daily in your inbox.
Over 81,000 subscribers
Sinful stocks, blissful returns
Also in today's edition: India's shallow read on deepfakes; SOS for desi wheat; The miracle that Bing needs; Flipkart-PhonePe's conscious uncoupling
Good morning! File this under 'when parody kneads the dough'. TechCrunch reports that consumer spending on Tumblr's iOS app has jumped 125% since November 2022. That was when Matt Mullenweg—the CEO of Automattic, which operates WordPress and Tumblr—made a tongue-in-cheek announcement about offering users two verification checkmarks for $7.99. The obvious dig at Twitter's paid verification service has helped the microblogging platform rake in an additional $263,000 in net revenue over three months. Then again, this is one of the last vestiges of the weird internet, where people send each other dancing dashboard crabs for $2.99.
Today's edition also features pieces by Roshni P. Nair, Soumya Gupta, Srijonee Bhattacharjee, and Jaideep Vaidya.
If you enjoy reading us, why not give us a follow at @thesignaldotco on Twitter and Instagram.
The Market Signal*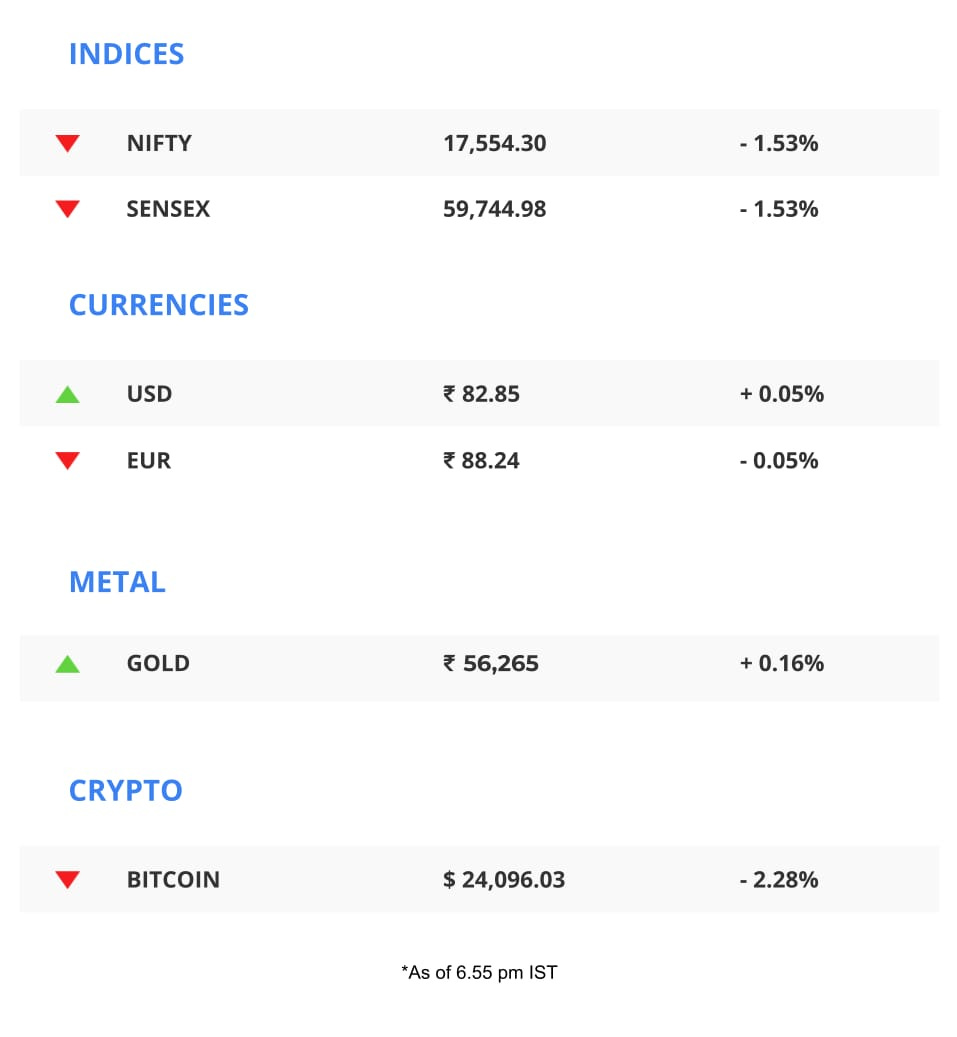 Stocks: Indian equities may see some value buying since prices fell considerably in the run-up to the release of the minutes of the latest rate-setting meetings of the US Federal Reserve and the Reserve Bank. The Nifty was up in Singapore early trade. The minutes showed their guns were still out to fight inflation.
The UK has become the world's sixth-largest stock market after the Adani stock rout pushed India down.
The Fed hinted the rate-hike cycle will be long and investors are now expecting the peak rates to be higher. Major US share indices were sagging but the 10-year benchmark paper ended slightly cheaper as bond investors had already factored in the Fed's direction.
Back home, the RBI's minutes gave the sense that while it has an eye on growth it isn't ready to pause on rate hikes, especially since core inflation (excluding food and fuel) is sticky.
INVESTING
Luddite And Lucrative
Rajiv Jain, the Indian-American co-founder of GQG Partners, the immensely profitable $92 billion fund, is quite a believer in the adage "old is gold", it would seem.
No tech: He shuns everything technology and goes all in on oil, tobacco, and banking stocks. Bloomberg describes his investment philosophy as the antithesis of Cathie Wood, the staunch believer in disruptive tech innovation. Unlike the ARK Innovation Fund manager, Jain believes companies such as ExxonMobil have "bullet-proof" balance sheets.
In 2020, Wood's bets on Elon Musk's Tesla and China helped her deliver returns of over 150%. It looked so incredulous that Tuttle Capital created an anti-ARK innovation ETF to bet—quite successfully—against Wood.
Jain's bets come at a time when businesses such as oil and tobacco might be having one last good dash before they run into a political (read ESG) wall. Unless, of course, Vivek Ramaswamy becomes president.
SOCIAL MEDIA
India Is Going After Deepfakes
Sort of. Not quite the actual artificial intelligence-powered deepfakes that make it seem like Barack Obama is calling Donald Trump a "complete dipshit".
The Indian government has advised social media platforms to remove "deep fake imagery" within 24 hours of getting a user complaint. This includes "impersonation, including artificially morphed images of an individual". Sounds more like PhotoShopped images than deepfakes?
Desperate times: Vernacular social media platform ShareChat and its shortform video app Moj are opening up to political advertising ahead of the state elections this year. All part of beleaguered parent Mohalla Tech's plan to boost revenue and focus on profitability.
Meanwhile at Meta: WhatsApp, which already lets users "broadcast" their messages to multiple people simultaneously, is developing a "private newsletter tool".
FOOD SECURITY
No Spring In The Air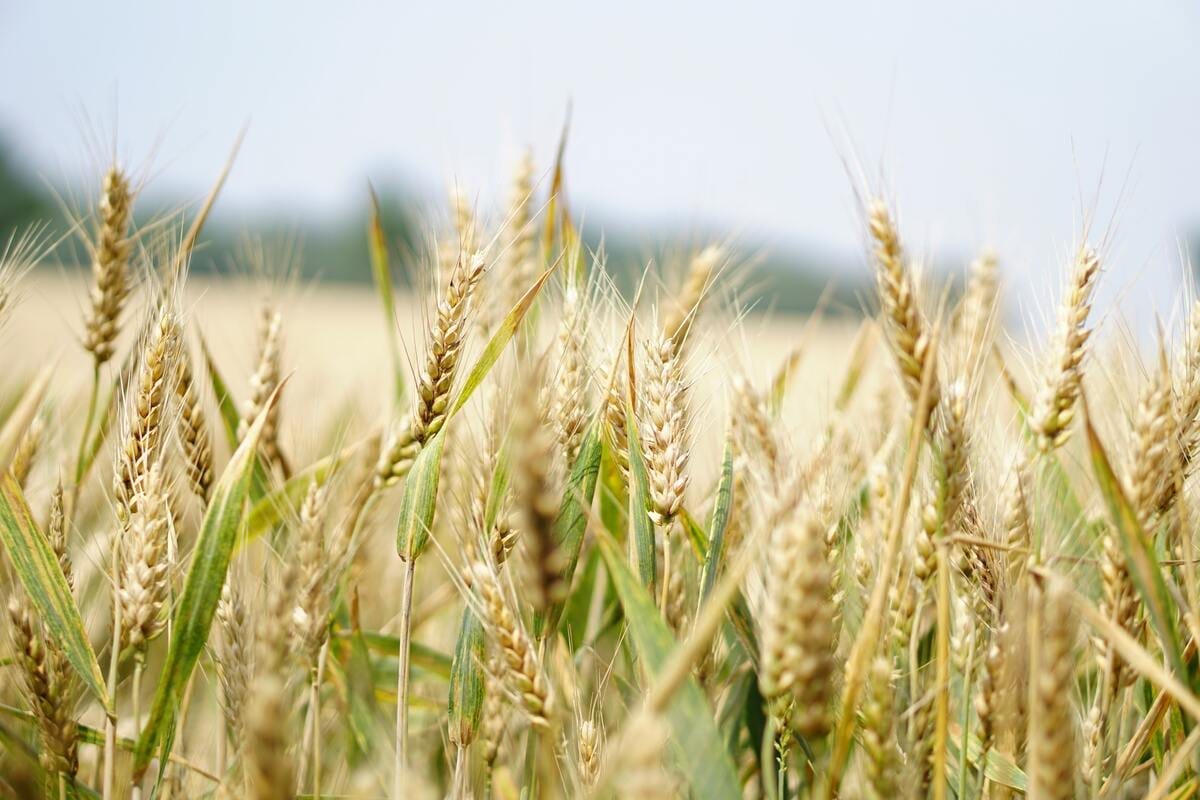 Pixabay/Pexels.com
Indian scientists are racing to avoid an encore of last year's wheat crop decimation. The Indian Council of Agricultural Research has developed climate-resilient wheat. HD-3385, the most promising variety, has higher yield potential and can be harvested before wheat-growing North India turns into an open oven. But the new seeds aren't in the soil this year, and the current standing crop is still vulnerable.
The government has also established a panel to study the effect of heat on wheat and guide farmers to reduce crop damage.
Foxes in the henhouse: Cyclical demand, opaque regulation, and predatory contract farming practices are pushing Indian poultry farmers in a debt-and-loss spiral.
The Signal
After years of record harvests, India's wheat output sank in 2022 when a blistering heat wave reduced yield and, consequently, public grain stocks. India had to prohibit exports at a time when it was keen to position itself as a food supplier to the world in the wake of the Russia-Ukraine war, which upended global food and commodities supplies.
Unfortunately, India's spring season is narrowing. It's not even March, and the Met department has already issued heatwave warnings for Maharashtra's Konkan and Gujarat's Kutch regions. Punjab, Rajasthan, Uttarakhand, and Delhi won't be spared either. FMCG majors fear the El Nino phenomenon could hinder recovery in rural markets.
India was expecting a bumper harvest of 112 metric tonnes this year. A repeat could threaten future crop production, increase domestic wheat prices, and catalyse more export curbs.
INTERNET
The Key To Making Bing Work
Microsoft has tried over and over to replicate its enterprise success in the consumer market, but all in vain (eg: a failed Yahoo takeover, and its third-placed position in gaming after Sony and Nintendo). Little wonder that it's banking on AI-powered search to dent the ad-fuelled business model of Google Search.
Bing's long-term success, as The Information details, will depend on (a) search indexing, and (b) exclusive deals. Google's index dwarfs Microsoft's, but Mikhail Parakhin—Microsoft's chief of ad and web services—is using large language models to improve search quality, if not quantity.
Will that be enough, though? Google's Android ecosystem allows it to scrape the web like no one else, which yields (more) accurate results, in turn securing it as the default search option even for Apple (to whom Google pays billions annually). Bing will have to morph into a miracle for Microsoft to command a better negotiating position.
E-COMMERCE
Walmart Puts A Hopeful Face to PhonePe Spinoff
Walmart CFO John Rainey is reliving his PayPal days while overseeing PhonePe's spinoff from parent Flipkart. The two can unlock more value independently, just like eBay and PayPal did post-2015, Rainey told investors on a call.
Find your value: On the first day post-split, PayPal's shares rose to 1.4x of eBay's, surprising even those who expected the fintech subsidiary to outshine its parent. The split allowed PayPal, which accounted for 41% of eBay's revenues and 36% of its profits, to focus more on the booming payments business. India mirrors those conditions for PhonePe.
Heavy price: Walmart paid the majority of the estimated $1.3 billion in taxes that went into relocating PhonePe to India from Singapore, slicing its year-on-year income from $800 million to $300 million. It may have paid off just like PayPal did. PhonePe has already closed a $350 million funding round at a $12 billion valuation—remarkable in a funding winter.
🎧 Tumblr's practical joke on Twitter earns it precious dollars. Also in today's edition: Walmart is placing high bets on PhonePe. Listen to The Signal Daily on Spotify, Apple Podcasts, Amazon Music, Google Podcasts, or wherever you get your podcasts.
FYI
Shuttered: Indian cryptocurrency exchange WazirX has "sunsetted" its NFT marketplace citing lack of traction.

Halt: China is asking state-owned firms to stop using the services of the Big Four accounting firms—PricewaterhouseCoopers, Ernst & Young, KPMG, and Deloitte—because of data security concerns.
Nothing is permanent: India's markets regulator Sebi will likely disallow permanent seats on listed company boards, ending a practice of letting members stay on without periodic shareholder approval.
Work in progress: Tata Motors is in talks with sovereign wealth funds and private equity investors such as UAE-based Abu Dhabi Investment Authority (ADIA) among others to sell a minority stake of up to $1 billion in its EV business.
Top up: Private equity fund ChrysCapital may sign a $100 million funding deal with Lenskart, according to The Economic Times. If the deal does go through, the eyewear brand would have collected ~$500 million in funding in its ongoing round.
Trim: After firing 13% of its workforce in November 2022, Facebook-parent Meta is planning another round of layoffs across divisions that could affect thousands of employees.
Shake hands: China and Russia have renewed their friendship vows to the West's dismay.
THE DAILY DIGIT
$32 billion
That's how much the Church of Jesus Christ of Latter Day Saints, better known as the Mormon Church, hid in shell companies. (Quartz)
FWIW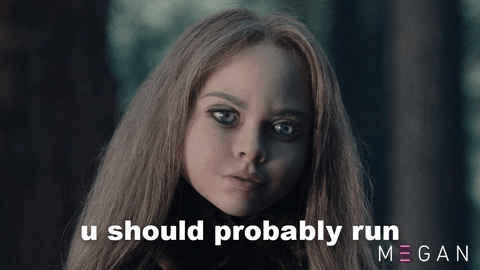 Scream and shout: Good news incoming for both horror and video-game fans. Blumhouse, the production company behind horror flicks Get Out and M3gan, is expanding into original horror video games. With budgets "below $10 million", it intends to do just what it does with its movies: be cheap and deliver the screams. Unfortunately, the production company hasn't announced any major projects, so we'd just have to keep our eyes Peele-d (geddit?) on this one.

An unlikely pair: Starbucks is launching a range of olive oil-infused coffee in Italy. Versions of these drinks will also roll out in the US, UK, Middle East, and Japan this year. Italy wasn't too keen on Starbucks entering its borders and even called for a boycott. In related news, another American chain, Domino's, pulled out of the country last year after locals snubbed its pizzas. Clearly, Starbucks likes to live dangerously.

Hard pass?: China has found another solution for its shrinking population, which slumped for the first time in six decades. Newlyweds will be entitled to 30 days of marriage leave in some Chinese provinces, especially regions with slow economic development. In 2016, the country got rid of its one-child policy to arrest the population crisis. But marriages in China dropped to a 36-year-low in 2022. We can't blame them. Babies, in this economy?