Discover more from The Signal
The Signal is a daily curated newsletter that helps you understand the latest developments in business, tech, finance, economy, and policy with sharp analysis and crisp insights thats fun to read arriving at 8AM daily in your inbox.
Over 81,000 subscribers
Nowhere to borrow
Also in today's edition: Loan apps get spring cleaned; Metaverse for teens; AI ethics, anybody?; Joe Biden sees red
Good morning! The world's most diverse continent is also a land of extremes when it comes to affordability. In its twice-yearly Worldwide Cost of Living Survey, the Economist Intelligence Unit (EIU) found that some of the world's cheapest, and also the most expensive, cities are in Asia. Singapore topped the list of dearest cities, followed by Hong Kong, Sydney, Melbourne (we don't know why Australia was included in an Asia list, but we digress), and Seoul and Shanghai, tied at fifth place. The cheapest? Karachi, followed by Ahmedabad, Chennai, Bangalore and Colombo (tied), and Delhi. A separate EIU liveability index deemed Karachi the least liveable Asian city though, so there's that.
If you enjoy reading us, why not give us a follow at @thesignaldotco on Twitter and Instagram.
The Market Signal*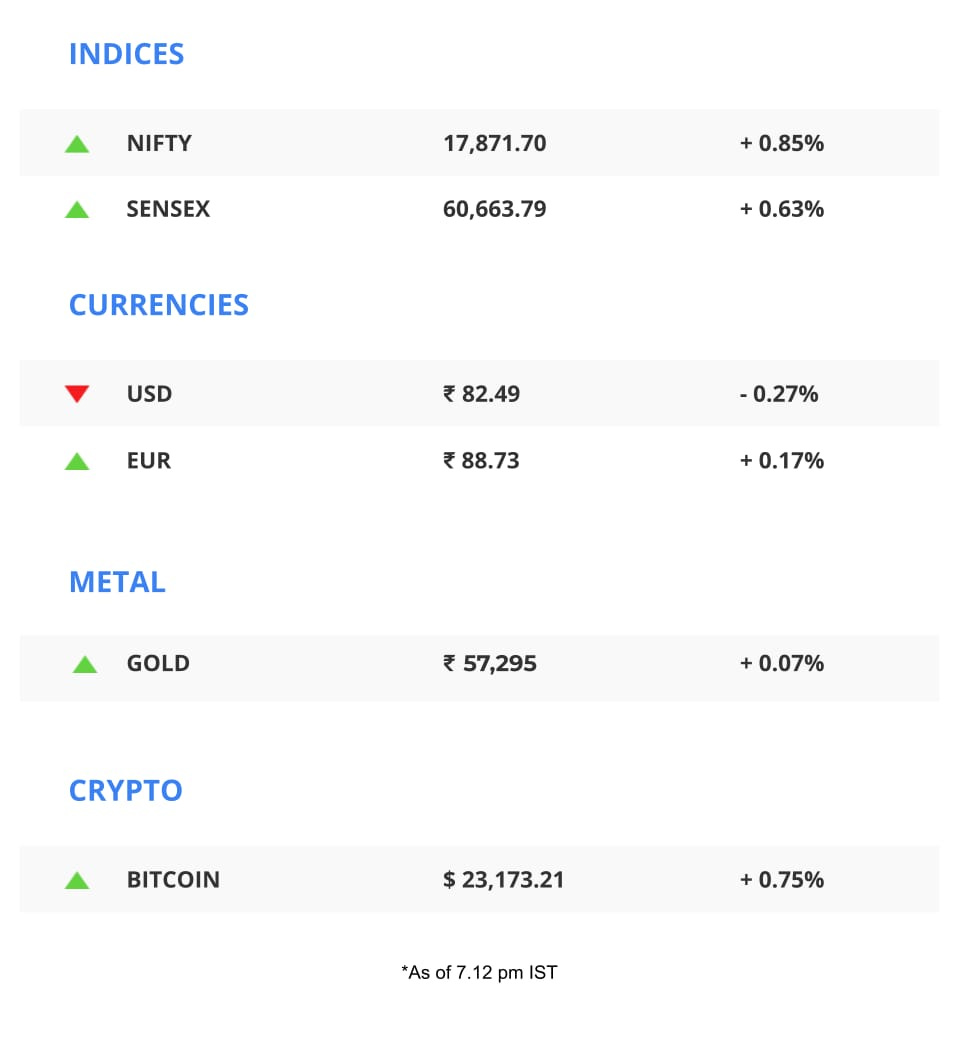 Stocks: After underperforming for several months, stocks of new-age companies such as Paytm, Zomato, PolicyBazaar, and Nykaa jumped on Wednesday, Business Standard reports. After a three-week rout, Adani Group shares rallied, with flagship Adani Enterprises zooming 23% on the Bombay Stock Exchange. The group's US-listed bonds rallied too, recovering half of lost ground as distressed-debt buyers piled on, The Wall Street Journal reports.
Early Asia: The SGX Nifty inched upwards (+0.02%) at 7.30 am India time. The Hang Seng Index (+0.39%) marched ahead. Nikkei 225 slumped (-0.41%).
REGULATION
The Loan App Reckoning
Indian investigating agencies have been pulling at the threads of lending apps that led to China for more than three years. By now, they've established that the China link is not the only 'crime' companies running the apps have committed. Government-industry talks are on.
The agencies believe many of the apps are money-laundering devices and were ducking Reserve Bank of India (RBI) oversight. The home ministry is in charge of the investigation. Some apps previously had Chinese investments, while others had no connection with India's neighbour. Among the prohibited 94 are LazyPay, Kissht, Indiabullshomeloans.com, Faircent, and Ola's Avail Finance.
The issues, including money laundering, usurious interest rates, data theft, and rowdy collectors, were seemingly widespread enough for the finance ministry to urge the RBI to make a safelist. That means it believes the number of bad apples is so many that it's easier to list the good ones.
TECH
Minor League, Major Issues
Adults don't really care for Horizon Worlds. So now, Meta wants to onboard teenagers aged 13-17 years onto its metaverse platform.
Horizon Worlds had a weekly retention rate of 11% in January 2023. Meta wants to take that number to 20%.
Except: Sexual abuse is rampant on Horizon Worlds. We told you about it last year.
Additionally, Meta's own research found that Instagram fuelled body image issues in teenagers, particularly girls. Checks and balances are works in progress. Little wonder that the US Congress (specifically, the Biden administration) is mulling a Kids Online Safety Act.
TikTok clicks: The shortform video app has what Meta's Horizon Worlds doesn't: teenage users. TikTok enjoyed a higher average daily use than YouTube (107 minutes vs 67 minutes) for the second year in a row.
Meanwhile, Twitter became the most blocked app by parents for the first time last year.
🎧Online medical consultation is picking up in India's Tier 2 & 3 cities. Also in today's episode: Meta may open up Horizon Worlds to teens. Listen to The Signal Daily on Spotify, Apple Podcasts, Amazon Music, Google Podcasts, or wherever you get your podcasts.
ECONOMY
Honey, I Shrunk The Money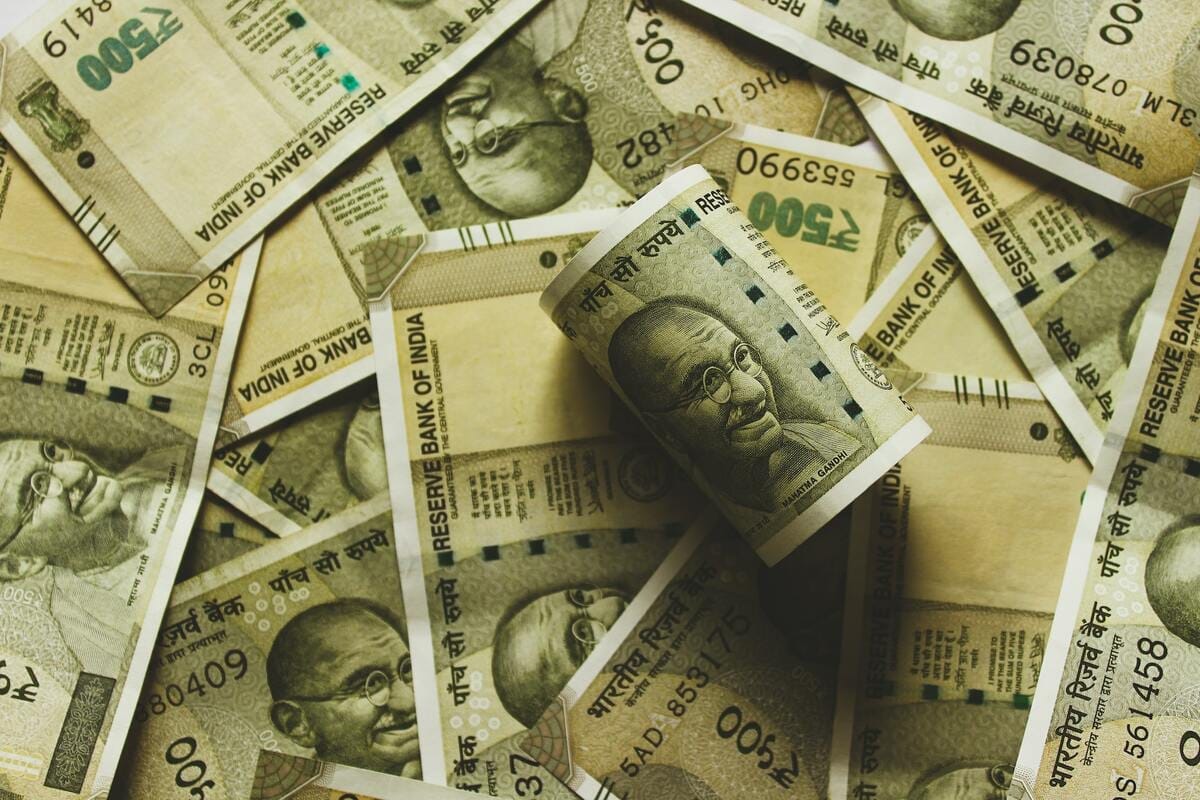 rupixen.com/Unsplash.com
If you run a company or business that relies on debt, you should be worried. The RBI has signalled that interest rates should rise further even though inflation is slowing down. It raised its key lending rate by 0.25 percentage points, in lockstep with global central banks including the Federal Reserve, which raised its benchmark rate a quarter point last week.
RBI governor Shaktikanta Das also said the Indian banking system was too deep and resilient to be impacted by individual incidents like the Adani Group's valuation meltdown.
The Signal
Das' confidence notwithstanding, the reputational damage caused by the Hindenburg report will make it difficult for Indian companies to borrow abroad. At the very least, the cost of funds will become prohibitive and they'll have to rely on Indian lenders. Not a happy thought for debt-ridden conglomerates such as Adani, Vedanta, and Vodafone. Lack of financing will likely also delay the revival or sale of bankrupt companies.
A series of startup frauds, spectacular failures, and new taxes will diminish the availability of equity capital as well.
Bank balance sheets are much cleaner now, but they'll struggle to meet the combined financing demands of the government (the FY24 borrowing target is >₹15 lakh crore or $186 billion) and private industry.
To top it, household savings are dipping, while debts are rising. It could mean consumers will spend less instead of more. That was not on finance minister Nirmala Sitharaman's bingo card in FY24.  
ARTIFICIAL INTELLIGENCE
Everything Has Changed. Nothing Has Changed
Silicon Valley's "move fast and break things" motto is both its making and undoing. The quest for one-upmanship in search, social media, blockchain-everything, etc. overshot the need to establish guardrails for disruptive tech. The frenzy to maximise revenues after a downturn is now leading companies to make the same mistake with AI, an ethicist warns. Never mind AI's ability to wreak potential havoc; Google and Microsoft have relayed where their priorities lie.
After Microsoft unveiled ChatGPT-powered everything, Google announced that its AI chatbot, Bard—which unlike ChatGPT draws up more updated results—can perform search with on-device images and videos and identify local landmarks. Google will also deploy AI for immersive Maps.
Even Alibaba has entered the party.
All that said, Nick Wingfield argues that Microsoft has already won even if its Bing search doesn't trounce an AI-powered Google Search. That's because each 'classic', ad-free search result will be a chink in Google's ad-powered business model.
STATE OF THE UNION
Old Man Bidding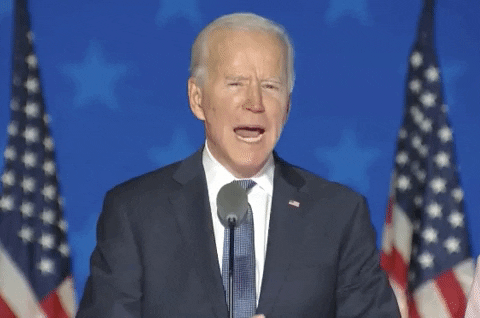 US President Joe Biden called on Republicans, who are now the House majority, to help him "finish the job" of rebuilding the economy in his State of the Union speech, which many consider the 80-year-old's opening pitch for re-election.
Biden's call for cooperation on the economic agenda was met with Republican jeers of "liar" and Democrats' preoccupation with "woke fantasies".
Natasha Korecki

@natashakorecki
"Economy" leading topic of Biden's SOTU speech, according to an @NBCNews minute by minute analysis.
nbcnews.com/politics/joe-b…
Biden State of the Union 2023: How to watch and what to expect
Get live updates and video coverage of President Biden giving his State of the Union Address before Congress on Tuesday, February 7, 2022.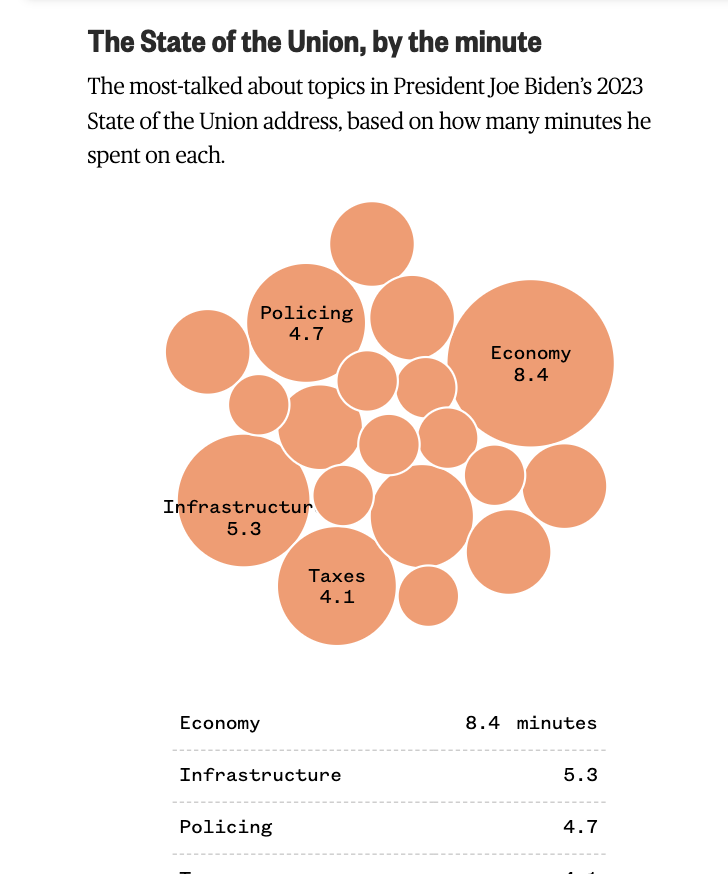 Feb 8, 2023
14 Likes   7 Retweets   6 Replies
The President, unable to resist taking a dig at China, went off script to say that no world leader will exchange places with President Xi Jinping.
US-China relations are testing freezing temperatures after the US shot down what was reportedly a Chinese spy balloon that floated into its territory. Biden said "if China threatens our sovereignty, we will act to protect our country". Below the radar, however, China is at work.
Marian Faa

@marianfaa
Big news for Solomon Islands.
Malaita premier, Daniel Suidani, has been ousted from his position in a vote of no confidence.
He was one of the country's most vocal critics of China, opposing PM Sogovare's relationship with the PRC, including the security pact signed last year.
Feb 7, 2023
313 Likes   149 Retweets   10 Replies
FYI
Green signal: Foreign travellers heading to India can soon use the Unified Payments Interface to make merchant payments in the country. The pilot will begin with travellers from G-20 countries.
Nailed it: Tata Consultancy Services has sewn up a $723 million contract with UK-based insurance company Phoenix Group.
Republican Xi? Chinese President Xi Jinping would not have bothered with communism if he was born in the US, according to a memoir of late Japanese Premier Shinzo Abe. He would have been a Democrat or a Republican, Xi reportedly told Abe.
Birla's eating joint: The Aditya Birla Group has roped in chef Rahul Akerkar to open a chain of upmarket restaurants under its food services arm, Aditya Birla New Age.
Banking beachhead: After being shackled by western sanctions for nearly a year, the Russian banking sector has found some respite. The United Arab Emirates has licensed Russia's MTS Bank to operate in the Gulf state.
Trouble: Disney may slash about 7,000 jobs across the company and cut $3 billion in content costs as part of its latest revamp. With this, CEO Bob Iger hopes to achieve $5.5 billion in cost savings.
THE DAILY DIGIT
4,000
The number of Indian startup employees fired in January 2023 as BYJU'S, Swiggy, and Ola, among others, let go of their workforce. In contrast, there were 6,000 layoffs from October to December 2022. (The Economic Times)
FWIW
That's nuts: Acorn woodpeckers love, well, acorns. But this instance takes it a bit too far. Woodpeckers stacked about 300 kgs of acorns in a California home. Initially assumed to be a case of mealworms, the pest exterminator was in for a surprise when he witnessed acorns jutting out of a wall. According to him, the birds stashed away the acorns for two to five years and might have stood at 20 feet. Our thoughts are with the birds. All this hard work for nothing. This plot is ripe for a supervillain origin story.
Outrage incoming: The Church of England has plans to stick to a gender-neutral term for God to employ more inclusive language. And so, God may no longer be referred to as 'he'. It is still unclear if The Lord's Prayer will also undergo a change. Of course, critics are up in arms. The Church of Sweden has already done away with "lord" and "he" for simply "God". We wonder what Ariana Grande feels about this.
Call of the wild: Yes, dogs are domesticated wolves, and huskies and Shih Tzus may have a lot more in common. Hear us (or science) out. According to researchers at Eötvös Loránd University in Hungary, some breeds respond with a howl instead of a bark. Reactions of 68 pedigree breeds were recorded as scientists played the sound of howling wolves. The findings revealed that Asian breeds, Shih Tzus, and huskies respond to wolf howls. Who would have thunk?!