Discover more from The Signal
The Signal is a daily curated newsletter that helps you understand the latest developments in business, tech, finance, economy, and policy with sharp analysis and crisp insights thats fun to read arriving at 8AM daily in your inbox.
Over 81,000 subscribers
The think tank that Kant
Also in today's edition: Reckoning for Indian reality TV; An Uttarakhand in Sikkim; Jindal's auto show; SBF goes to trial
Good morning! Age is just a number… until you have to prove it. The Economic Times reports that social media companies are scratching their heads over having to comply with the Digital Personal Data Protection Act. It mandates the identification of minor users. To do so, platforms must secure parental/guardian consent and establish the relationship. In the absence of suitable data, companies are exploring solutions like QR codes, consent tokens, and Aadhaar verification. Meanwhile, another concern looms: parents may prevent kids from accessing social media altogether.
Soumya Gupta and Adarsh Singh also contributed to today's edition.
If you enjoy reading us, why not give us a follow at @thesignaldotco on Twitter and Instagram.
The Market Signal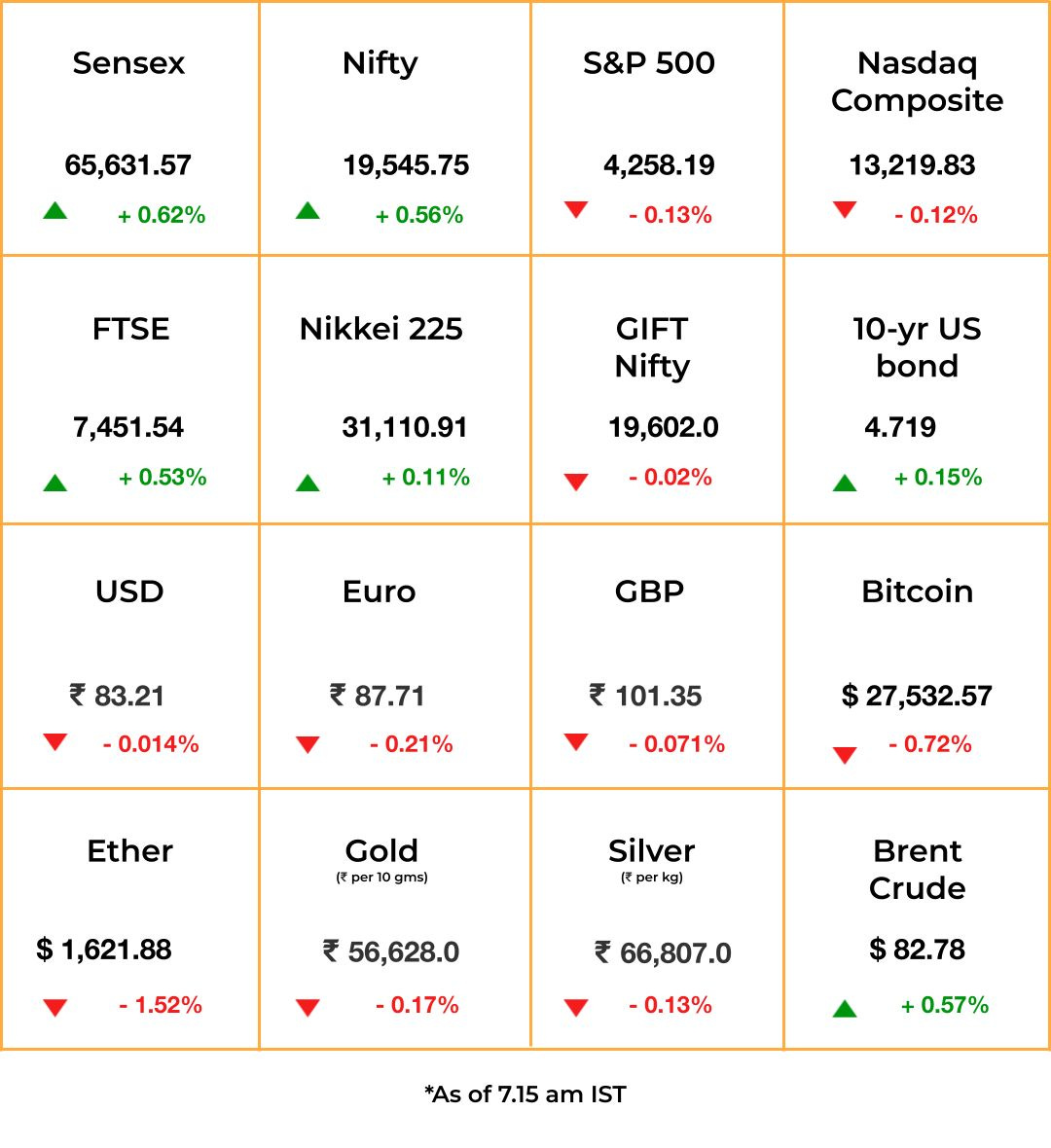 Stocks & Economy: Investors the world over are getting the heebie-jeebies as US bond yields shoot through the roof and the dollar keeps rising against rival currencies. That has prompted Barclays analysts to say that only an equity market crash can save bonds.
Christopher Wood, the global head of equity strategy at Jefferies, wrote in his popular weekly GREED & Fear journal that conditions now remind him of October 19, 1987, a stock market crash known as the Black Monday. That was preceded by a bond rally similar to the current one.
Asian shares remained tentative ahead of US payroll data due Friday. Only Hong Kong's Hang Seng has opened strongly.
The early trend in GIFT Nifty indicated a weak opening for Indian equities too. The RBI is expected to announce its rate decision today. It will be influenced by whether the central bank sees inflation as transitory or sticky.
ENTERTAINMENT
Reality, Meet Reality
The days of rushing through evening chores to sit with the family and watch Kaun Banega Crorepati (KBC), Indian Idol, or Sa Re Ga Ma Pa may be over. Indian reality TV is struggling to capture viewers' attention and advertisers' money as people move to OTT platforms, Mint reports.
Slim pickings: Broadcasters have released few new, innovative shows over the last 20 years. Meanwhile, viewership numbers and ad rates of cult classics like Bigg Boss and KBC have stagnated. Producing reality TV is costly, discouraging experimentation with formats. Advertisers targeting women homemakers also prefer fiction shows, because reality TV tends to have more male viewers.
All's not lost: Shows like Bigg Boss OTT and Shark Tank India show the genre can work on streaming. Big producers are also investing. This July, French entertainment conglomerate Banijay took full control of Endemol Shine India, makers of Bigg Boss and Khatron Ke Khiladi.
🎧 Indian reality TV gets a reality check. Also in today's episode: Weight loss drug Ozempic is unnerving American junk food giants, and Prada goes to space. Listen to The Signal Daily on Spotify, Apple Podcasts, Amazon Music, Google Podcasts, or wherever you get your podcasts.
CLIMATE CHANGE
Memories Of Chamoli
Uttarakhand, 2021: A chunk of the Nanda Devi glacier—"15 football fields long and five across"—collapses, triggering avalanches and floods that damage two controversial hydroelectric projects in Chamoli district. The disaster results in over 200 people dead or missing. It's believed that an early warning system could have saved lives.
Sikkim, 2023: A glacial lake outburst flood (GLOF) in South Lhonak Lake (SLL)—triggered either by torrential rains or the recent Nepal earthquakes—virtually washes away the controversial 1200 MW Teesta 3, Sikkim's largest hydropower project. Fourteen people have died and 102 are missing. It's believed that an early warning system could have saved lives.
For decades, scientists had warned about Sikkim (particularly SLL) being increasingly vulnerable to GLOFs. A warming world could shrink Himalayan glaciers by 80% this century. The result is rising water levels, dam breaches, and indescribable loss to life and local economies.
MANAGEMENT
The Pied Piper's Legion Is Gone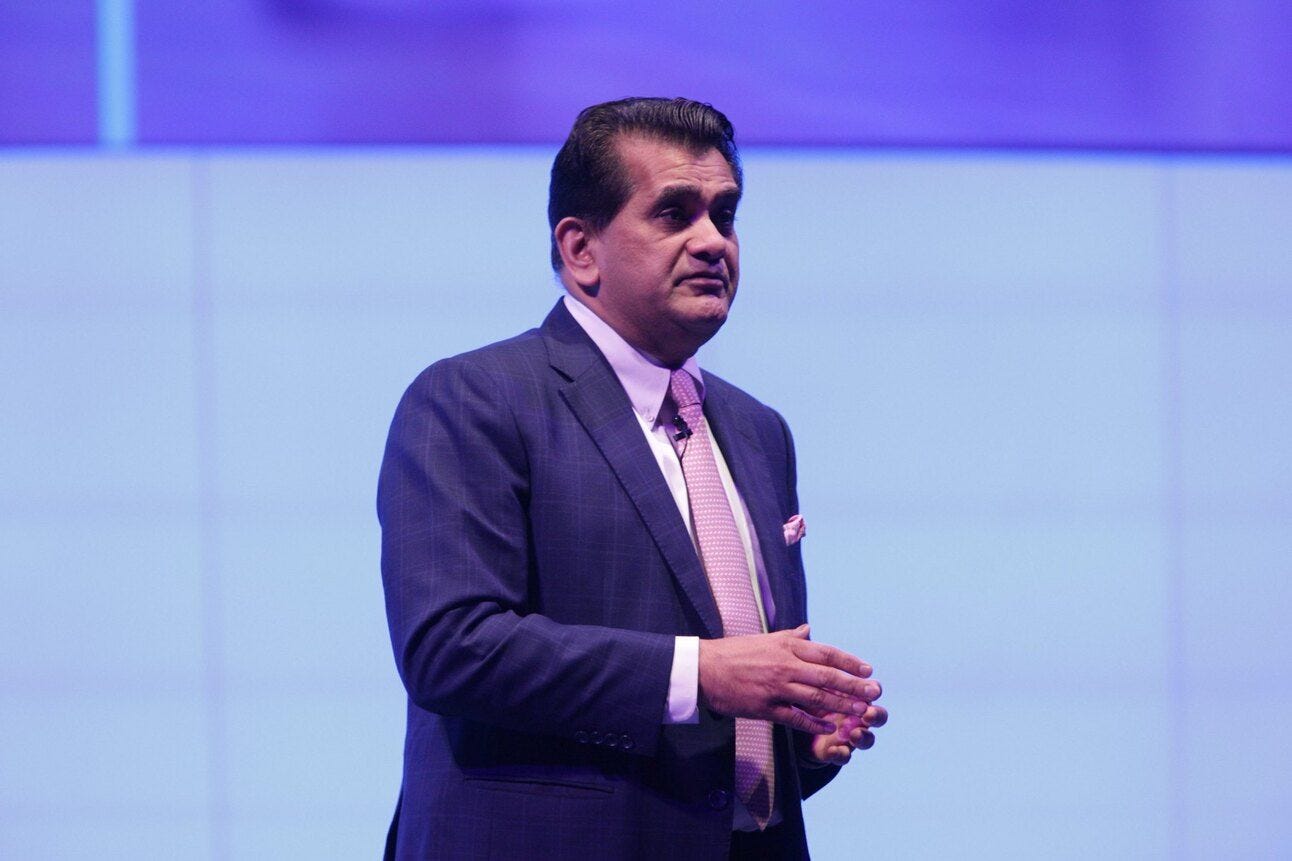 Photo credit: World Travel & Tourism Council/Flickr/CC BY 2.0 Deed
Is the government's most prestigious think tank unravelling? It is, according to The Ken.
In the past one year or so, at least a 100 employees, a majority of them lateral entrants, have left the National Institution for Transforming India, better known by the acronym NITI Aayog, the Narendra Modi government's replacement for the erstwhile Planning Commission.
The exodus is said to be directly linked to the departure of former CEO Amitabh Kant, who left in 2022 as the sherpa for G20. Kant, who operated like a private sector leader, is said to have kept an open-door office and an ideas-driven culture. Those who followed him were more straitjacketed bureaucrats, preferring to maintain strict chains of command and information in silos.
Under Kant, the Aayog focussed on in-vogue subjects such as electric mobility, artificial intelligence and blockchain, but his successors prioritised social welfare, water and the aspirational districts programme.
The Signal
Shifting focus to less fashionable areas per se is not undesirable as developing poor districts, creating employment, and delivering high-quality services is central to the government's job. As its premier think-tank, the Aayog is mandated to come up with ideas to solve vexing issues. It could be that Kant's hires were not the best suited for those priorities. Irrespective, his successors' top-down, secretive management style can hardly nurture a problem-solving culture. That approach speaks to the low point in Kant's tenure, when he told an interviewer that "India is too much of a democracy".
AUTO
Tycoons Dream Electric Dreams
After months of talks, Industrialist Sajjan Jindal may finally be investing in MG Motor India, the local arm of Chinese firm SAIC Motor Corp. According to The Economic Times, JSW Group is picking up a 32-35% share, with plans to list and eventually own MG Motor India.
EV ambitions: This will be Jindal's first major entry in the auto industry. In August, he told reporters JSW was also developing its own electric vehicle.
Meanwhile, this week, Reliance launched a multipurpose, swappable battery for electric vehicles that can also be used to run home appliances.
Chinese wall: If the deal plays out this way, it will be the first time a Chinese firm is controlled by an India partner. According to ET, MG Motors needs capital for expansion. Already, the government has rejected Chinese EV maker BYD's proposal to build a $1 billion EV plant, citing security concerns.
CRYPTOCURRENCIES
Pride And Prejudice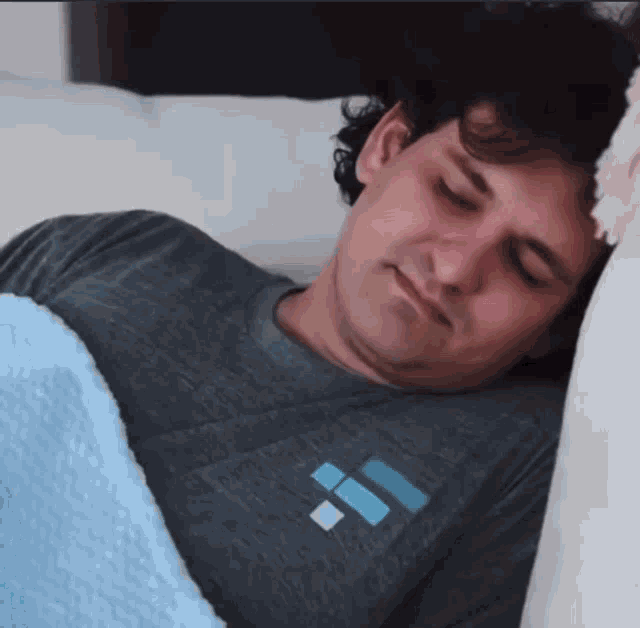 It is a truth universally acknowledged that a man facing criminal charges must be in want of a "bad boy with a heart of gold" defence. India witnessed that during the sensational trials of two actors: one who illegally possessed ammo, and another accused of poaching and a hit-and-run.
The US has seen variations of that argument in two equally-sensational trials: Theranos' Elizabeth Holmes, and FTX's Sam Bankman-Fried (SBF).
The trial of SBF has kicked off and may continue for six weeks. His defence is portraying him as the nerd who didn't know better, one who was victim to crypto volatility and unreliable lieutenants.
The prosecution, insisting that a naive person doesn't steal $10 billion in customer funds, will call Alameda Research chief Caroline Ellison and FTX executives Gary Wang and Nishad Singh as star witnesses. Incidentally, both sides have accused the other of trying to prejudice the jury.
FYI
BFD: Oil giant Exxon Mobil is close to buying shale explorer Pioneer Natural Resources in what could be a $60 billion deal.
Chips at the table: Reuters reports that ChatGPT operator OpenAI is considering building its own AI chips and is even evaluating potential acquisition targets for the same.
War chest: Bajaj Finance will raise ₹10,000 crore (~$1.2 billion) by selling shares to institutional investors and parent Bajaj Finserv.
Take what we can get: Roll-up e-commerce firm Mensa Brands has secured $40 million from debt financing platform EvolutionX.
Kinda bleak: JP Morgan analysts are predicting a "washout" FY24 for Indian IT majors, adding that deal signings may only pick up in the next fiscal year.
Mightier than the sword: Norwegian author Jon Fosse has won the 2023 Nobel Prize in Literature "for his innovative plays and prose which give voice to the unsayable".
Checking in? Maybe: Mint reports that Norwest Venture Partners and General Atlantic may pick up secondary stakes in hospitality tech major OYO, subject to due diligence.
THE DAILY DIGIT
$2.6 billion
The bump the 45-day ICC Men's Cricket World Cup tournament is expected to give the Indian economy, according to economists at the Bank of Baroda. (Bloomberg)
FWIW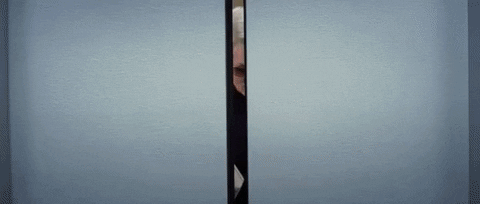 Strike a pose: Prada, the luxury fashion house, will soon design spacesuits for NASA. Yes, you read that right. The company has partnered with Axiom Space to help modernise NASA's space suits. These new suits will be worn on the Artemis III mission, which will mark humanity's first return to the lunar surface in more than 50 years. Looks like it's not just the Devil that wears Prada.
Son the Redeemer: Masayoshi Son, the Santa Claus of the tech world, has long been an AI hype man. But he took things further at the SoftBank World event. For one, he declared that artificial general intelligence (AGI) may surpass human knowledge in a decade. He also envisioned AGI driving revolutionary advancements in engineering and science, possibly meriting Nobel Prizes. Son presented these ideas with his signature zany slides, featuring a goldfish in a bowl gazing at a question mark to emphasise his point. If that image seems puzzling, it's not; Son has likened his occasional misunderstandings to those faced by Jesus Christ.
Money talks: …and FIFA listens. The governing body of football revealed the hosts for its 2030 World Cup edition: Morocco, Portugal, and Spain. This edition holds particular significance, commemorating 100 years of the World Cup. Initially, Argentina, Uruguay, and Paraguay sought to host it, paying tribute to the inaugural World Cup held in Uruguay. But these countries face economic challenges, political instability, and infrastructure deficiencies. Nevertheless, FIFA did acknowledge their cultural ties to the sport and awarded them the first three matches to host. Talk of a balancing act.