Discover more from The Signal
The Signal is a daily curated newsletter that helps you understand the latest developments in business, tech, finance, economy, and policy with sharp analysis and crisp insights thats fun to read arriving at 8AM daily in your inbox.
Over 81,000 subscribers
Regional OTTs & 'Finfluencers'
Fight To Survive
Good afternoon!

Welcome to The Impression, your weekly primer on the business of media, entertainment, and content.

If you're a subscriber of The Signal, you'll receive this and the next two editions of The Impression automatically. After that, you'll have to sign up separately to receive The Impression.
If you've already subscribed to The Impression, first of all, thank you! Do note that if you're also signed up for The Signal, you may receive this and the next two editions of this newsletter twice. Please bear with us. If you like what you read, hit the button below to subscribe now—it's free!
I've got two short stories for you today.
The first is about the fight over streaming rights for top Indian language originals (films and series). So many top platforms (Amazon, Netflix, Disney+ Hotstar, SonyLIV, Zee5) are announcing massive content slates in Telugu, Tamil, Bangla, Marathi, and more. How are regional language OTT platforms holding on?
The second is about markets regulator Sebi's action against financial influencers and others offering investment tips and tricks on the internet. Can it win this game of whack-a-mole?
Let's get right to it.
Buffering: How Regional OTTs are holding on
I grew up with Hindi dubbed versions of the biggest Telugu and Tamil films on TV, but my first brush with subtitled films was the erstwhile UTV World Movies TV channel that aired films from around the world. Now, of course, subtitles are indispensable for many of us. I can't follow dialogues without enabling them, and it looks like this is a global trend.
Why are we talking about subtitles and dubbing? Because India's films and streaming businesses are booming with dubbed-and-subbed content of other Indian languages. Take it from PVR, India's biggest multiplex chain (which is in the process of merging with the second biggest, Inox). In its investor presentation for the quarter ended December 2022, the company pointed out that only non-Hindi Indian language (or regional) films have grown their box office collections between 2019 and 2022 (pdf). There were 17% more non-Bollywood films released, and gross box office collections for the industry (as per PVR's estimates) grew 30% in these three years to ₹5,830 crore (~$710 million). Hindi and English movies both declined in this period when it came to the number of films released and their box office earnings.
Naturally, streaming platforms have begun bidding for digital rights to these films. They're also spending money on massive content slates in languages like Tamil and Telugu, with a healthy dose of Marathi, Bangla, and, more recently, Kannada and Punjabi. Zee5, for instance, announced 80 titles for its Telugu originals slate in 2022. It also got the original Telugu version of mega-hit RRR (the Hindi dub went to Netflix). Amazon Prime, an early strong contender in Indian language content, snapped up big Tamil and Kannada films, including Mani Ratnam's Ponniyin Selvan-1 (which it first offered on rent before streaming it for subscribers), and super-duper hit KGF parts 1 and 2. In fact, all the biggest recent hits in Southern languages are available to watch on one of the top national or international streaming platforms.
So, what of the regional streaming platforms? Many such as Hoichoi (Bangla, 2017), aha! (Telugu, 2020), Nammaflix (Kannada, 2020), ManoramaMAX (Malayalam, 2019), Sun NXT (Tamil, 2017), and others are backed by well-known producers, actors, or studios of their respective language industries. While that helps them retain digital rights for any big film released by their parent firm or starring their brand ambassador, these platforms generally don't have the cash needed to bid against an Amazon or a Netflix and acquire the biggest theatrical hits.
"Initially, the industry was different. Each movie was identified by its region. Sairat changed Marathi movies, and now we can say it is an Indian movie," Nammaflix founder and CEO Vijayprakash told The Impression over a call. "Now, storytelling is different. Cultural differences are coming up now [as a form of storytelling]. But regional platforms cannot spend on big content or titles such as Kantara, and will eventually require more investment. Conversely, big movies struggle to get a return on investment."
Instead, these regional-language OTT platforms are counting on higher engagement with their existing, native-speaker audience by making a ton of original series and films in their language of choice. Many are also expanding into other languages. Chaupal, for example, began with Punjabi language content. Last year, it launched Bhojpuri language originals as well, with actor-politician Manoj Tiwari in attendance (Hindi link). Similarly, primarily-Telugu app aha!, which calls itself the "100% local OTT platform", expanded to Tamil content last year. It has other languages in the pipeline, including in North India. Among its best-performing originals is reality TV show Telugu Indian Idol (of the Fremantle 'Idol' series), sitcom #BFF, and a slew of original films, including Intinti Ramayanam and Sathi Gani Rendu Ekaralu. The platform is also considering introducing short videos, gaming, and some elements of commerce to the app to keep a hold on its audience, company director Ajit Thakur told the media in a press conference last month.
LIke I wrote last week, bundling is a crucial tool for these platforms to get their content discovered and acquire a new audience. Of course, that means weaning off of that dependence will take time. But by consistently investing in series and digital-only films in one or a few Indian languages (along with acquiring the occasional major theatrical release), regional OTTs can win the long game over their bigger counterparts. They're fighting many (language and format) battles at once; the regional players need only put all their attention and energy on wooing their linguistic home base.
Regulators move against 'finfluencers'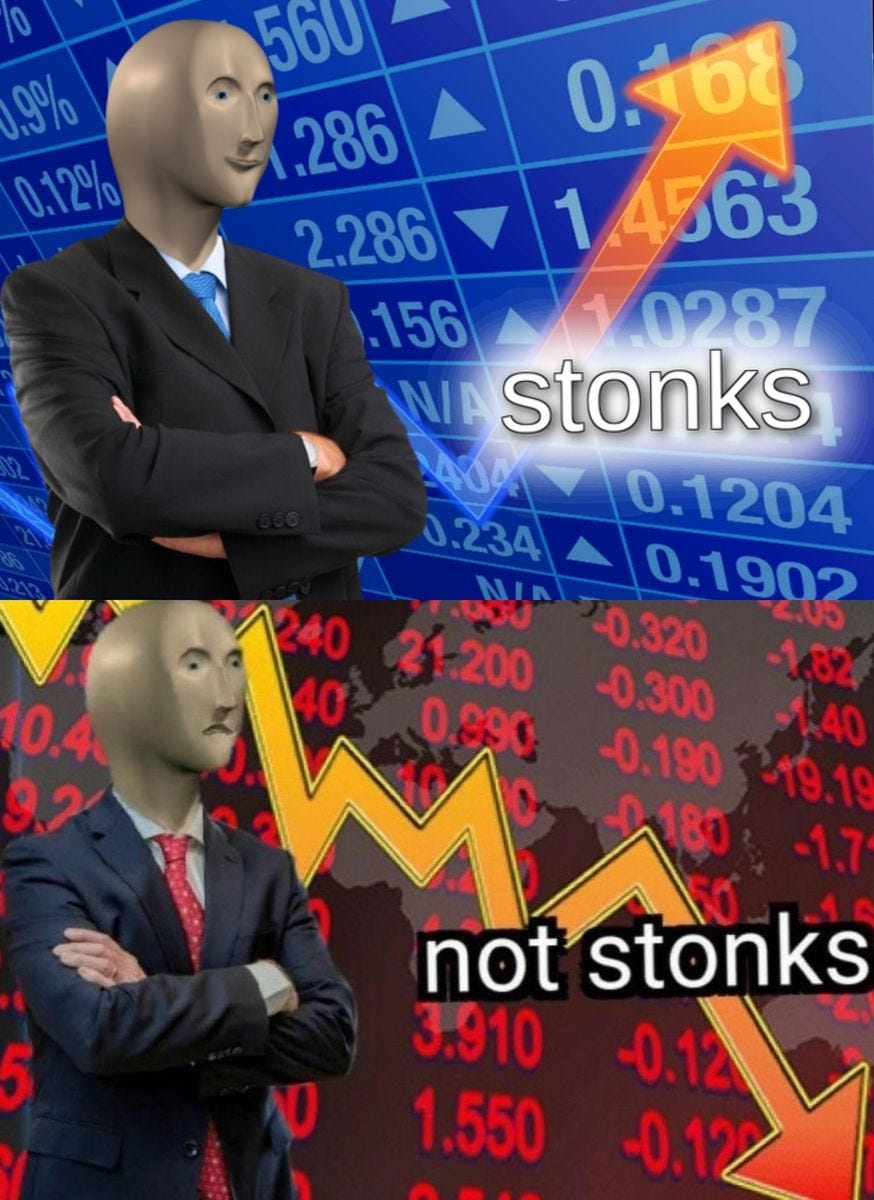 They've had a good, mostly uncontrolled run on social media But looks like regulators are finally acting against 'finfluencers' and their so-called financial advice. I want to draw your attention to two recently passed Sebi orders. The first is a set of two orders passed against listed companies Sadhna Broadcast Ltd and Sharpline Broadcast Ltd. Sebi found that the promoters of both companies were using YouTube channels dedicated to stock tips in a classic pump-and-dump scheme. Sebi ran a year-long investigation, including going through phone call transcripts and mapping all connections among the accused.
The second, passed last week, lays down an advertisement code for investment advisors (IAs) and research analysts (RAs). These are pretty comprehensive rules, covering what registered IAs and RAs can and cannot say in all forms of media, including messaging apps (think Telegram groups for stock tips) and social media platforms. It specifically calls out a few trends among 'finfluencers', many of whom are Sebi-registered advisors, including sharing model portfolios and offering 'free' research and analyses to attract investment clients. Registered folks, at least, can no longer do that. They will also have to include disclaimers in most of their content, and they can't advertise their past performance or even use the Sebi logo to reassure prospective clients. Sebi will also need to approve any ads by a registered IA or RA.
Besides these, the National Stock Exchange (NSE) issued a few warnings against people offering stock tips with guaranteed returns, including one against a Telegram channel called 'parasnathcommodity' (pdf).
'Finfluencer' content on social media, including stock tip groups on apps like Telegram and power trader accounts on Twitter, are a scourge. They've intensified since the 2021 bull run and are perhaps second only to the ubiquity of 'health and wellness' influencer content. By the way, the consumer affairs ministry is working on rules to clamp down on misleading 'health' content from these wellness influencers.
The Advertising Standards Council of India (ASCI) had issued social media influencer guidelines back in April 2021 (this is a good legal summary of those guidelines). It followed up a year later with another set of guidelines for influencers pushing crypto and NFTs.
The problem is that ASCI's guidelines, while respected, are not really legally enforceable. ASCI does issue a list of influencer accounts and brands that aren't complying with their guidelines. But they (and other regulators) are engaged in a game of whack-a-mole. Stop one influencer with a crappy crypto and stock investment channel, and four more will crop up. Sebi action is more serious, and these series of orders along with warnings from the NSE might do a better job of putting naive investors on their guard. And their investigations will probably be more effective at deterring would-be 'finfluencers' on their way to the next scammy Telegram channel.
Last Scroll Down📲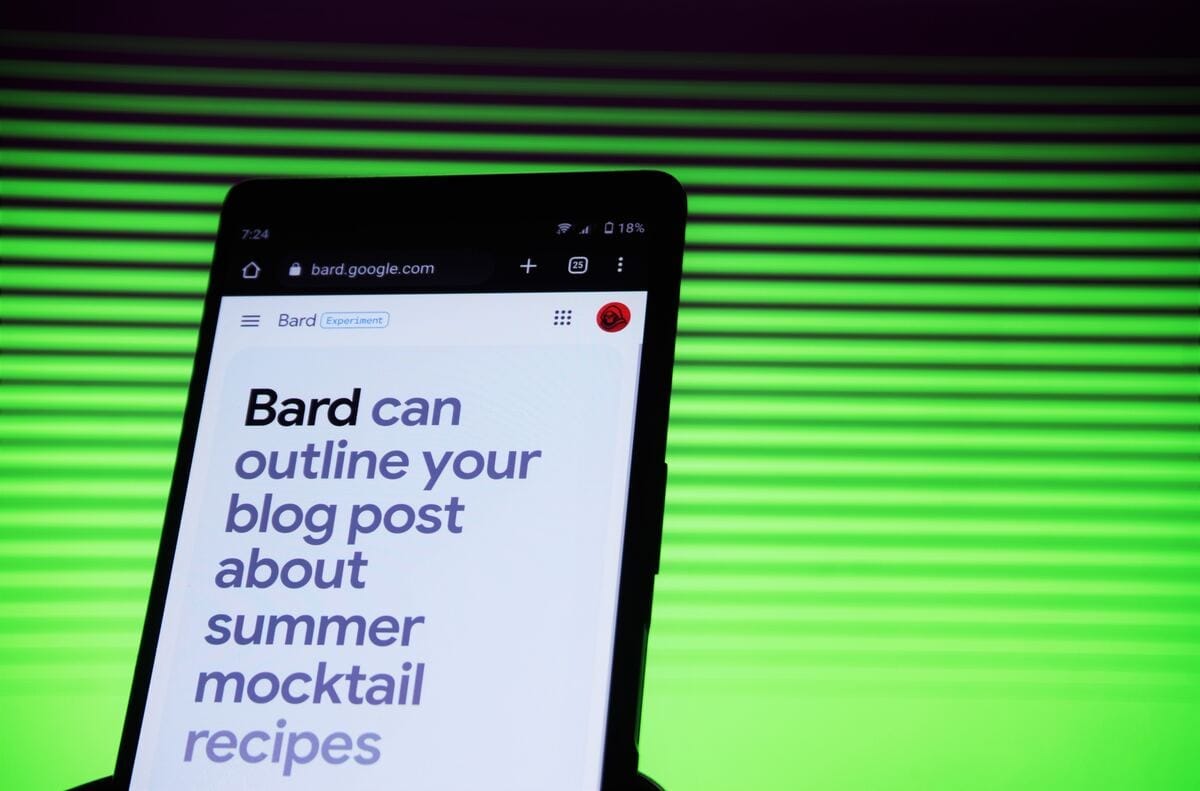 Mojahid Mottakin/Unsplash
Merging: We finally have a name for the merged version of Discovery+ and HBO Max. It will be called… Max. The New York Times reports that the combined service will launch in a month or two in the US and cost $16 a month (same as HBO Max right now). All of HBO's iconic shows, from The Sopranos to Succession, will stream on this platform. 
Judging: We talk a lot about what platforms have our favourite shows and films, but the bigger question is: what app has the best user interface? Variety spoke to writers, directors, producers, and others in Hollywood to assess the best and worst of streaming app UXs. The verdict: Netflix has the most seamless interface, and so its features are often the most plagiarised. Amazon Prime Video may be the worst-designed streaming app ever.
Trying: The Uttar Pradesh government's attempt to build a film industry centre rivalling Mumbai is falling flat. UP had announced the ₹10,000 crore (~$1.2 billion) project to be built in Greater Noida in 2020. The first bid in November 2021 got only one response. Another round of bidding in 2022 also flopped, and now the government is reportedly reworking incentives and contract terms before floating the tender a third time. So far, the biggest Bollywood name attached to the project is KC Bokadia, who produced, directed, and wrote several major '90s Bollywood films.
Fighting: Match Group, the owner of dating apps such as Tinder and Hinge, along with the Alliance of Digital India Foundation (ADIF), has alleged that Google is flouting an antitrust order to make its in-app purchasing process fair and competitive. The Competition Commission of India had ordered Google last October to allow apps on its Play Store to use third-party billing instead of forcing them to go through Google's payment gateway. Now, the plaintiffs say Google is making up for lost revenue by charging them a massive service fee on third-party billing.
Changing: Google CEO Sundar Pichai gave The Wall Street Journal a detailed interview on what he thinks the future of Google looks like. Particularly interesting are his remarks on how Search will change with the advent of AI chatbots such as Bard. One example Pichai offers: "Would you have considered asking, "Google, help me write a poem?""
Saving: YouTube-focused adtech firm Channel Factory has come to India. Channel Factory sells technology solutions that help advertisers figure out what content on YouTube is best 'aligned' with the audience they're chasing. The company claims that up to 28% of ad spends on YouTube are wasted because the ads are on the wrong kind of content.
Shining: Older actors are getting their spot in the sun. This story in The Economic Times traces the recent rise in prominence of older faces in Bollywood. Actors like Gajraj Rao, Neena Gupta, Shefali Shah, and Pankaj Tripathi are increasingly playing the main character in OTT shows as well as mainstream films. There has also been an "exponential change" in the fees they're charging, much more in line with their younger A-lister counterparts. A recent Hollywood reminder is the highly-celebrated Better Call Saul, where almost all the main characters are played by 50+ year-olds.
Trumpet 🎺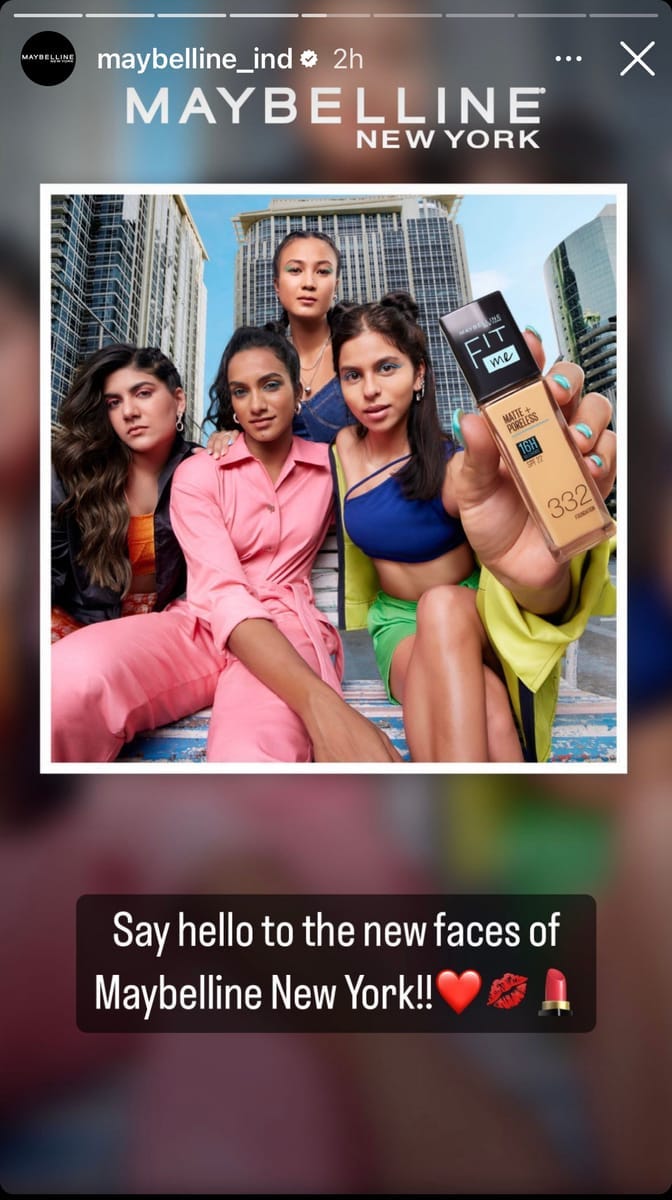 Some beauty brands in India have traditionally been seen as barometers of popularity. Being the 'Lux girl' was what made a Bollywood actress a certified A-lister in the pre-social media days. And even today, brands of Hindustan Unilever and the L'Oreal group (the biggest personal care companies in India) make or break celebrity status.

Yesterday, Maybelline India announced its newest brand ambassadors, with some expected and unexpected faces. Suhana Khan, daughter of Bollywood superstar Shah Rukh Khan, is among the four, as is heiress (and aspiring singer) Ananya Birla. But Maybelline has also roped in badminton champion PV Sindhu and Sikkimese police officer, boxer, and model Eksha Kerung as brand ambassadors. Sindhu and Olympic champion Neeraj Chopra were the only non-cricketers in a recent list of Indian sportspersons with the highest earnings from brand endorsements.
That's all this week. If you enjoyed reading The Impression, please share it with your friends, family, and colleagues. And please write to me anytime at soumya@thesignal.co with thoughts, feedback, criticism or anything you'd like to see discussed in this space. I'd love to hear from you.
Thanks for reading, and see you again next Wednesday!