Discover more from The Signal
The Signal is a daily curated newsletter that helps you understand the latest developments in business, tech, finance, economy, and policy with sharp analysis and crisp insights thats fun to read arriving at 8AM daily in your inbox.
Over 81,000 subscribers
Reliance plans a baby shower
Also in today's edition: IndiGo's tail fail; Golf takes an IPL turn; Disney dumps cable TV; The auction theory of Indian art
Good morning! Now this is what you call a big whoop. Millions of sensitive US military emails (.mil) were directed to Mali's web server operator (.ml), no thanks to a typo. The contents include X-rays and medical data, official travel itineraries, bookings, and tax and financial records, reports the Financial Times. It gets even wilder. Dutch entrepreneur Johannes Zuurbier, who's also a contractor managing the West African country's domain, had first flagged the booboo a decade ago. Zuurbier has collected 117,000 misdirected messages since January this year alone. How expensive will the typo prove to be?
Have you invested in art? The Signal is now on Telegram! We've launched a group — The Signal Forum — where we share what we're reading and listening through the day. Join us to be a part of the conversation!
Today's edition also features pieces by Roshni P. Nair, Soumya Gupta, Srijonee Bhattacharjee, and Jaideep Vaidya.
If you enjoy reading us, why not give us a follow at @thesignaldotco on Twitter Instagram and Threads.
The Market Signal*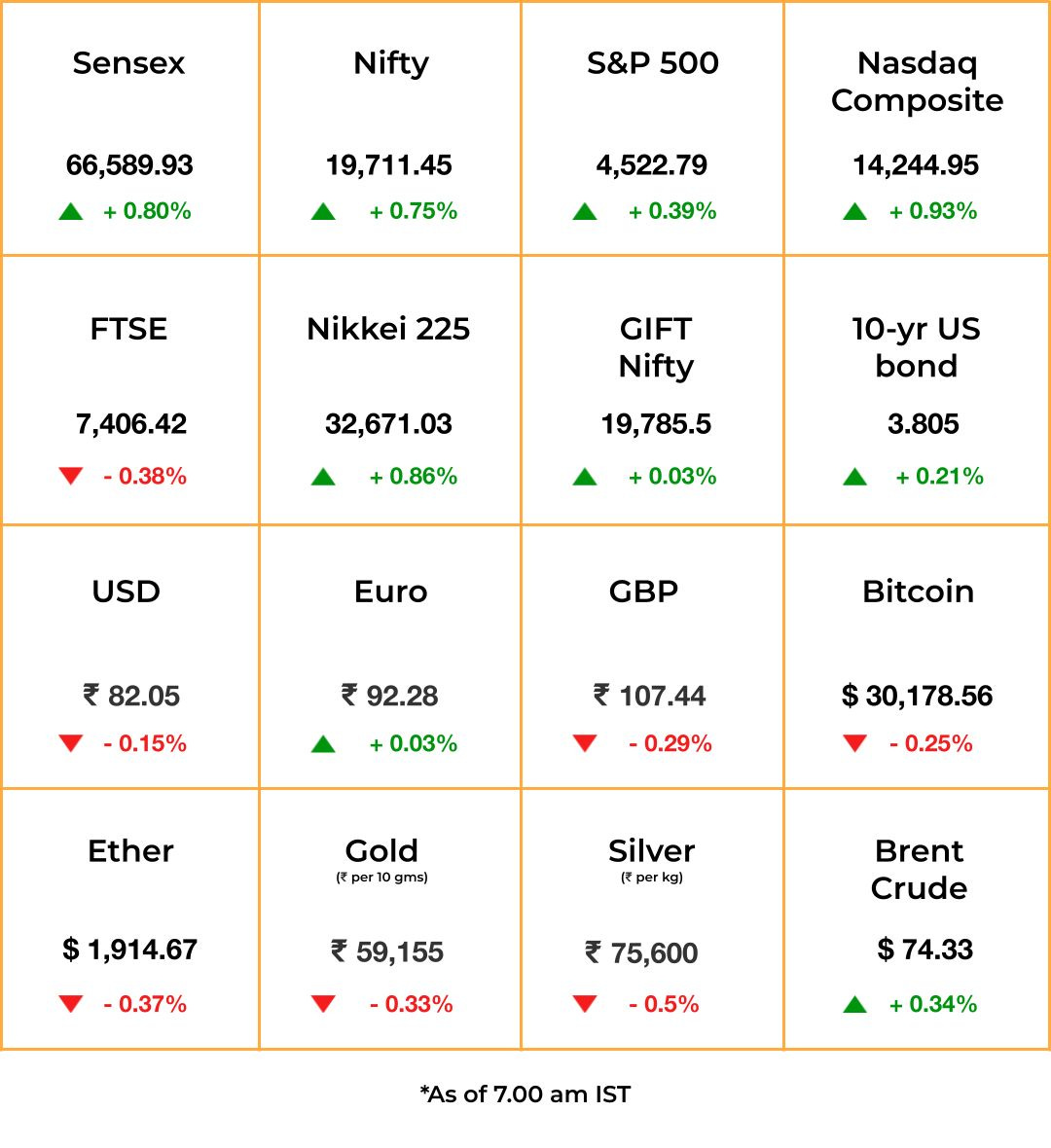 Stocks & economy: Gloom over China darkened more as analysts shaved growth projections for the year. Real estate company Evergrande reported that it has notched up a loss of $81 billion in two years. The government has been measured in its support to the economy despite the risk of deflation.
US treasury secretary Janet Yellen, currently in India for a G20 conclave, pointed to the risks of spillovers to the US economy but assured that a resilient labour market would prevent it from slipping into a recession.
Yellen said the trade restrictions on China that the Biden administration was mulling were designed to protect the US's opportunities and not restrict those of China's.
Other than that, things were looking up for the US as stocks rose on better earnings expectations. The dollar index fell to its lowest level since November improving export competitiveness.
Indian shares are expected to advance too, inspired by robust corporate earnings.
RETAIL
Million Dollar Baby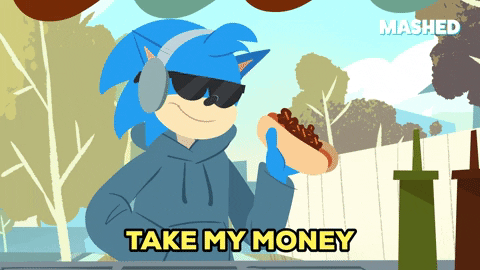 Baby fever is good business. Reliance Industries is in talks to acquire actor Alia Bhatt's kids and maternity wear brand Ed-a-Mamma for ₹300-350 crore (~$36 million-$42 million), The Economic Times reported. The company was last valued at ₹150 crore.
In 2018, Reliance beat FirstCry to win franchise rights for British children's goods retailer Mothercare. India's kidswear market was worth about $21.1 billion last year and could grow by another $4 billion by 2028.
Struggle bus: Fast fashion isn't selling fast enough. To boost sagging sales, H&M is opening more home goods and cosmetics stores. It's also selling brands like Crocs and Adidas. Silver lining: H&M's newer brands Monki and Arket are growing faster than the mothership.
Back home, fast fashion is shining. London-based Urbanic crossed ₹1,000 crore in India sales, capitalising on Shein's 2020 exit and keeping its own Chinese connections under wraps, The CapTable reported.
🎧 Reliance snaps up Alia Bhatt's kidswear brand Ed-a-Mamma. Also in today's edition: international auction houses are weathering tough times. Listen to The Signal Daily on Spotify, Apple Podcasts, Amazon Music, Google Podcasts, or wherever you get your podcasts.
AVIATION
Stung By The Tail
Sometimes when aeroplanes take off or land, their tail scrapes the runway. It's rare but dangerous. That's why it is unusual for one airline, IndiGo, to report four tail strikes in one year. Actually double that, including the publicly unacknowledged ones, per The Economic Times.
Why: Airplanes take off and land at an angle. The steeper it is, the more the chances of the tail hitting the runway.
Repair it?: Yes, but the costs are stiff and the plane is grounded. If the repair isn't thorough, the fuselage can be compromised and cause mishaps many years later.
Pilot skill: IndiGo wants landings to be soft, for which the aircraft nose has to stay up longer, increasing the risk of a tail scrape. IndiGo pilots also switch between two landing techniques, which creates confusion. Then, there are graveyard shifts and pilot fatigue.
Where's the regulator?: Hot on IndiGo's tail.
BUSINESS OF SPORT
Coming Soon: The IPL Of Golf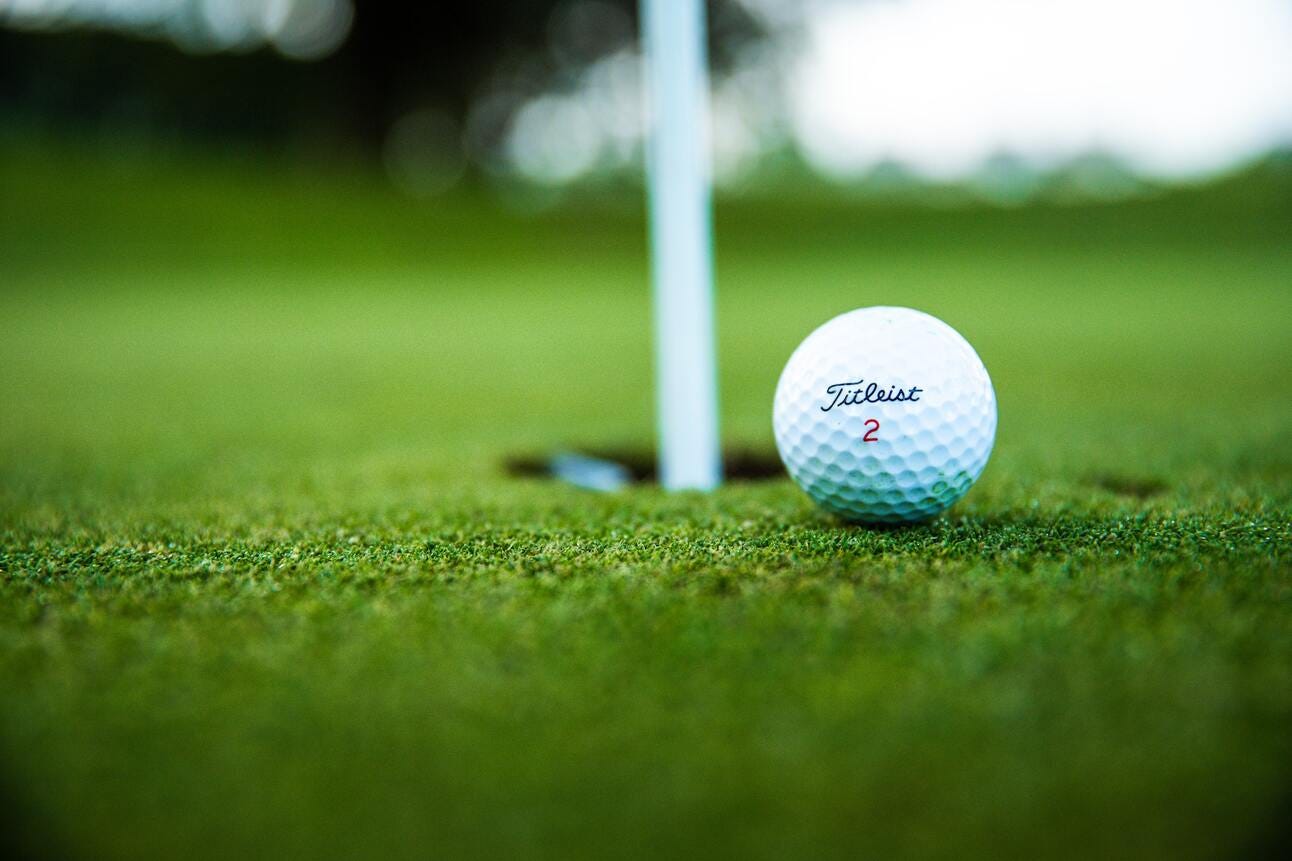 Well…sorta.
Investors such as Lewis Hamilton, Stephen Curry, Kevin Durant, Alex Morgan, and Justin Bieber have made a beeline to back Tiger Woods and Rory McIlroy's new indoor golf league, TGL.
What: Six teams of three will face off for a two-hour game played partly on a golf green and partly on a simulator in a custom-built arena. TGL, short for The Golf League, will air Monday primetime in the US, taking on the National Football League's over-five-decade-old Monday Night Football.
The idea is to attract a wider (read: younger) audience with social-media-friendly action. Serena Williams and husband Alexis Ohanian, and Liverpool FC owner Fenway Sports Group (FSG) have already bought teams.
The Signal
TGL is yet another attempt to make a sport less boomer. FSG chairperson Tom Werner told the Financial Times that the $3.2 billion Indian Premier League (IPL) is an inspiration for what a league with a condensed format of a sport can do. Indian companies have tried to do the same in sports such as kabaddi, volleyball, and table tennis, to varying degrees of success. We've written about how Major League Baseball is also trying to speed up the sport.
Once TGL launches in January, it'll be interesting to see how it clashes with the newly merged PGA-LIV Golf entity, especially since the PGA Tour has an 18% stake in TGL. The new league was announced before the merger. Woods and McIlroy were among the golfers who hadn't joined the Saudi Arabia-backed breakaway LIV Golf.
PS: In our sports business newsletter The Playbook this week, Jaideep Vaidya wrote about the business of cricket influencers on Twitter. You can read the piece here and subscribe to The Playbook for free below: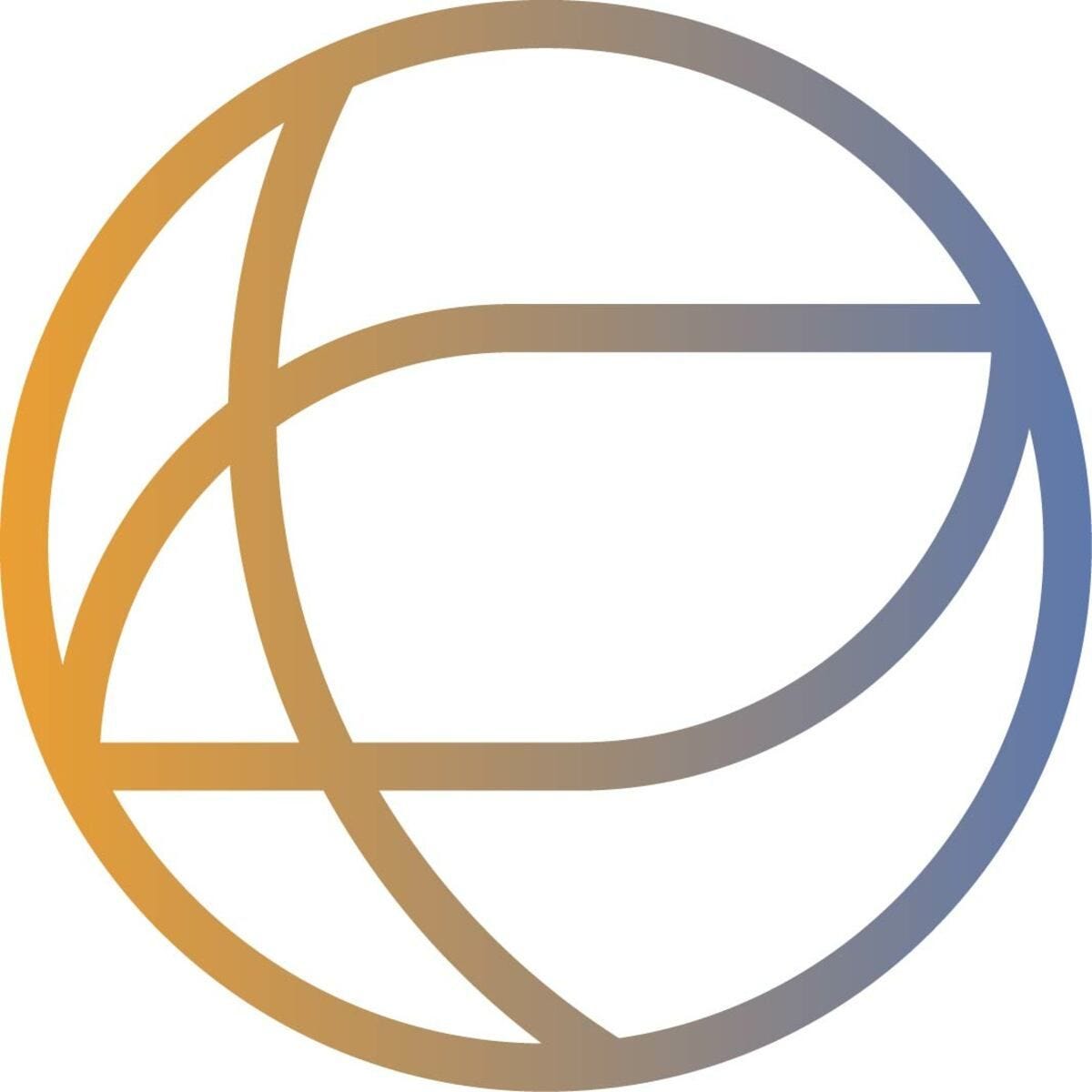 The Playbook
A weekly newsletter that deconstructs the business of sports and gaming.
ENTERTAINMENT
Bob The Builder Turns Bob The Dismantler
In his quest to make Disney's streaming business profitable by 2024—a goal set by the CEO he reportedly undermined, then replaced—the most powerful person in showbiz is taking apart the empire he helped build.
Disney chief Bob Iger isn't just considering a breakup with Star India. He's bailing on linear TV altogether. Iger may sell US networks ABC and FX and find a strategic partner for ESPN. It's a paradigm shift for a company (and industry) that still gets most of its operating income from cable networks despite Americans cutting the cord. Bloomberg notes that Iger, who once oversaw the acquisitions of Marvel, Lucasfilm, and Pixar, is probably doing this to get the $$$ required to completely buy out Hulu. Unlike the loss-making Disney+, Hulu is a profitable streaming service.
Meanwhile: The Economic Times details why Star India (and cricket) just isn't worth the trouble for Disney.
ART
Contemporary Rising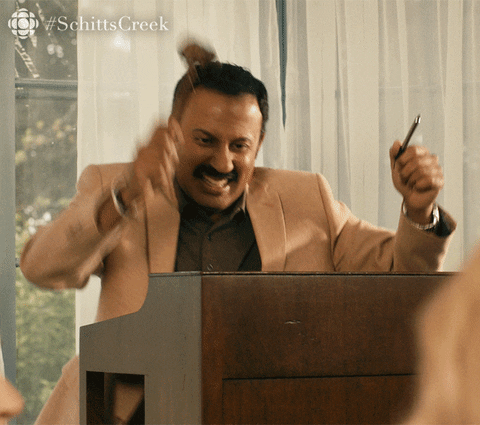 British auction house Christie's is expecting more contemporary Indian art to feature at auctions.
Crisis masters: After the 2008-09 Global Financial Crisis (GFC), the Indian art market was sustained largely by modernists such as Tyeb Mehta, VS Gaitonde, and SH Raza, whose works were in great demand worldwide. But they were out of the reach of new and upcoming collectors.
New money: If the pre-GFC art boom was fuelled by investment bankers and finance pros, new-age buyers are more likely to have made their money in tech companies.
One reason for demand is the ornamental value of fine art in luxury homes, the sales of which have shot through the roof. Life revolved around homes in the early days of the pandemic, and it reflected in the sudden spike in art buying. But it was short-lived when the second wave laid bare the fragility of existence.
FYI
Double dhamaka: Sheela Foam, which owns the Sleepwell brand, will acquire rival Kurlon Enterprises—maker of Kurl-on mattresses—for ₹2,150 crore ($262 million). It will also pick up a 35% stake in furniture rental company Furlenco.
Redux: Integrated logistics provider Delhivery is evaluating a re-entry in hyperlocal delivery, Entrackr reports. Delhivery's first foray in the space was its backing of Opinio, which shuttered in 2016.
Baba has a backer: Adani investor GQG Partners has acquired a ~6% stake in Patanjali Foods for ₹2,400 crore (~$293 million).
Moving on: India and the US have settled between them six trade disputes that have been pending at the World Trade Organisation.
Big Brothers are watching: The Norwegian Data Protection Authority is banning behavioural ads by Meta until it gives users the choice to opt out. The European Commission is launching an antitrust probe into Microsoft's bundling of Office and Teams.
Machine learning: The UN Security Council will hold its first ever discussion on AI this week, with current chair Britain calling for an "international dialogue about its impact on global peace and security".
Copypasta: Meta's Threads will follow Elon Musk's Twitter in implementing rate limits to fight spam. Threads was launched soon after Twitter introduced rate limits, a move that was met with immediate backlash.
THE DAILY DIGIT
135 million
The number of Indians who moved out of multidimensional poverty between 2015-16 and 2019-21. The National Multidimensional Poverty Index measures simultaneous deprivations across health, education, and standard of living. (The Economic Times)
FWIW
Ice ice baby: Turns out not many Americans are screaming for ice cream. The dessert was a Prohibition-era treat, being a rare bright spot at a time when alcohol was illegal in the US. The love for ice cream continued through World War II, when it was propped by the government to boost general morale. With sugar increasingly becoming the bad guy, ice cream's image took a hit. The average consumption of dairy ice cream slumped to 12 pounds per person in 2021 from 18 pounds in 1986. By the 2000s, guilt ate into ice cream margins as the sweet stuff turned into an occasional treat. Can't blame consumers tho. :(
Beauty to die for?: The white 'clown face' makeup of Queen Elizabeth I was once the epitome of beauty, never mind that the quest for perfection didn't come cheap. But according to art historian Jill Burke and physicist Wilson Poon, some rituals do hold water. The two have recreated 30 vintage beauty recipes for anti-wrinkle cream, sun protection, toners, and skin peels. Turns out not all of them were deadly. Some, though, were gag-inducing. Like the use of cat poo for body hair removal. Or a 16th-century Italian physician recommending "three litres of blood of healthy red-headed men no older than 25 or 30" for skin conditions. We wonder how many were sacrificed for that.
Ain't no mountain high enough: How far would you travel to watch Oppenheimer? Trust Christopher Nolan's fans to travel across cities to watch the film the way he intended. According to the director, the best way to watch Oppenheimer is in IMAX 70mm. Unfortunately, there are just 30 such theatres in the world, of which 19 are in the US. Spoiler alert: India has none. Anyhoo, Nolanites are taking flights and road trips to watch the film; some are even crossing borders to grab a seat at an IMAX 70 mm theatre. Now that's what you call a fanboy.