Discover more from The Signal
The Signal is a daily curated newsletter that helps you understand the latest developments in business, tech, finance, economy, and policy with sharp analysis and crisp insights thats fun to read arriving at 8AM daily in your inbox.
Over 81,000 subscribers
Ambani wants to make chips now
Also in today's edition: Dissecting the Delhi Declaration; A threat to China's Belt and Road Initiative; Easy money, hard times; What's going on with VFS Global?
Good morning! Did you know Google developed facial recognition technology as early as 2011, but (thankfully) withheld it? The admission comes from none other than Eric Schmidt, the company's former CEO. Meta (then Facebook) too reined in the dystopian technology after developing a photo-tagging feature that enabled strangers to identify people. But even as Big Tech plays it safe, smaller companies such as PimEyes and Clearview AI capitalised on open-source "facial recognition libraries", The New York Times reports. It gets worse. In 2021, Meta's CTO Andrew Bosworth signalled that it'd be fine and dandy to equip the company's augmented reality glasses with facial recognition capabilities. When contacted, a company spokie didn't rule out the possibility. Can we bin the future already?
The Signal is now on Telegram! We've launched a group — The Signal Forum — where we share what we're reading and listening through the day. Join us to be a part of the conversation!
🎧 Shah Rukh Khan's Jawan is breaking records. Also in today's edition: a quick update on all the G20 weekend action. Listen to The Signal Daily on Spotify, Apple Podcasts, Amazon Music, Google Podcasts, or wherever you get your podcasts.
Today's edition also features pieces by Soumya Gupta, Julie Koshy Sam, and Jaideep Vaidya.
If you enjoy reading us, why not give us a follow at @thesignaldotco on Twitter Instagram and Threads.
The Market Signal*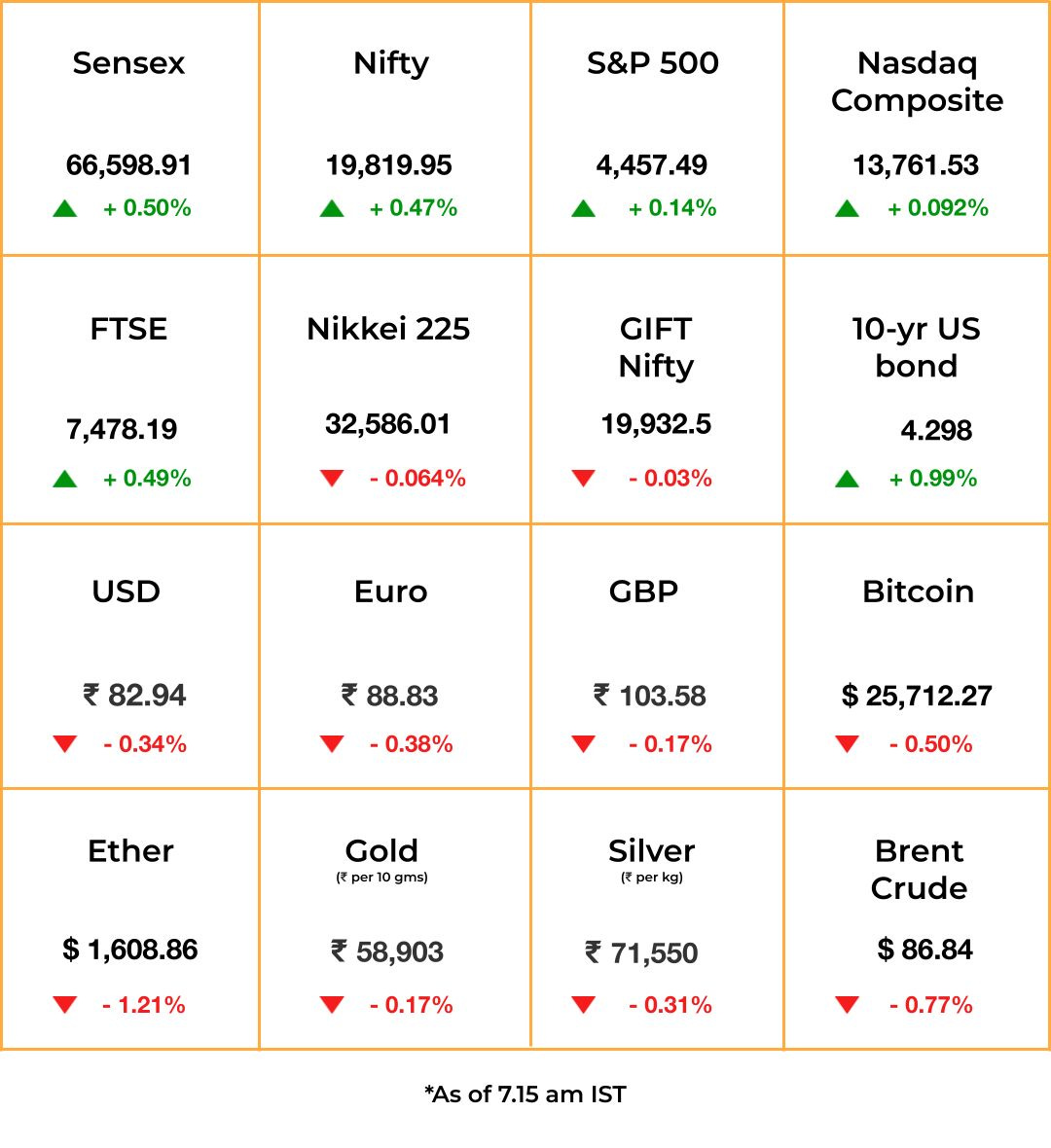 Stocks & Economy: The GIFT Nifty was sluggish in the morning, indicating a weak opening for Indian equities. Indian benchmarks had had a good run last week, ending it on a high note. That may trigger some early unwinding.
A string of positive news flowing out of the G20 summit in New Delhi, including a transcontinental economic corridor, may, however, infuse energy to infrastructure stocks. The acknowledgement that climate change adaptation and mitigation would cost trillions of dollars and that rich countries would need to step up to finance that could help renewable energy stocks. The global backing for digital public infrastructure could give a fillip to fintechs.
US stocks ended the last week flat which perhaps also weighed on Asian stocks in early Monday trading. Investors will watch out for a slew of data, including retail prices trend, this week.
SEMICONDUCTORS
Godzilla vs. Kong, ft. Hot Chips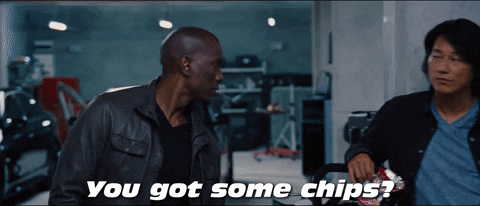 India's largest conglomerates are duking it out to manufacture the beating heart of current- and next-generation technologies: the not-so-humble chip.
Reuters disclosed that Reliance Industries is courting foreign semiconductor companies either for a joint venture or technology transfer. It's reportedly mulling a $300 million investment for a 30% stake in such a venture. Reliance, for whom a local chip ecosystem will benefit its electronic devices and telecom business—in a context where Vedanta's and ISMC's plans have stalled, no less—has eyed semiconductor fabrication since at least 2018.
This squares it against the Tata Group, which could be the first Indian iPhone maker and whose subsidiary, Tata Projects, is also bullish on domestic chipmaking.
Both majors have also signed partnerships with Nvidia, the biggest beneficiary of the AI chip and data centre boom. For Tata, upskilling its Tata Consultancy Services' workforce could help it tide through future IT disruptions caused by AI.
G20
India Scales The Diplomatic Summit
India, that is Bharat, pulled off a historic diplomatic success as it got global leaders to acknowledge that the world's biggest democracy was their best chance for geoeconomic and geopolitical breakthroughs. With Chinese President Xi Jinping and Russian President Vladimir Putin absent, a joint declaration at the G20 Summit appeared elusive until it was not.
India persuaded rich countries to agree to spend trillions and not billions of dollars to help developing countries adapt to and mitigate climate change. The declaration, differently structured and organised under 10 chapters, reflected consensus on a digital public infrastructure framework and Global Digital Public Infrastructure Repository.
The expansion of G20 to G21, with the African Union as the newest permanent member, firmly positioned India as the voice of the Global South. Meanwhile, producing an accord on the treatment of the Russia-Ukraine war burnished its consensus-building ability.
INFRASTRUCTURE
Bottleneck Bypass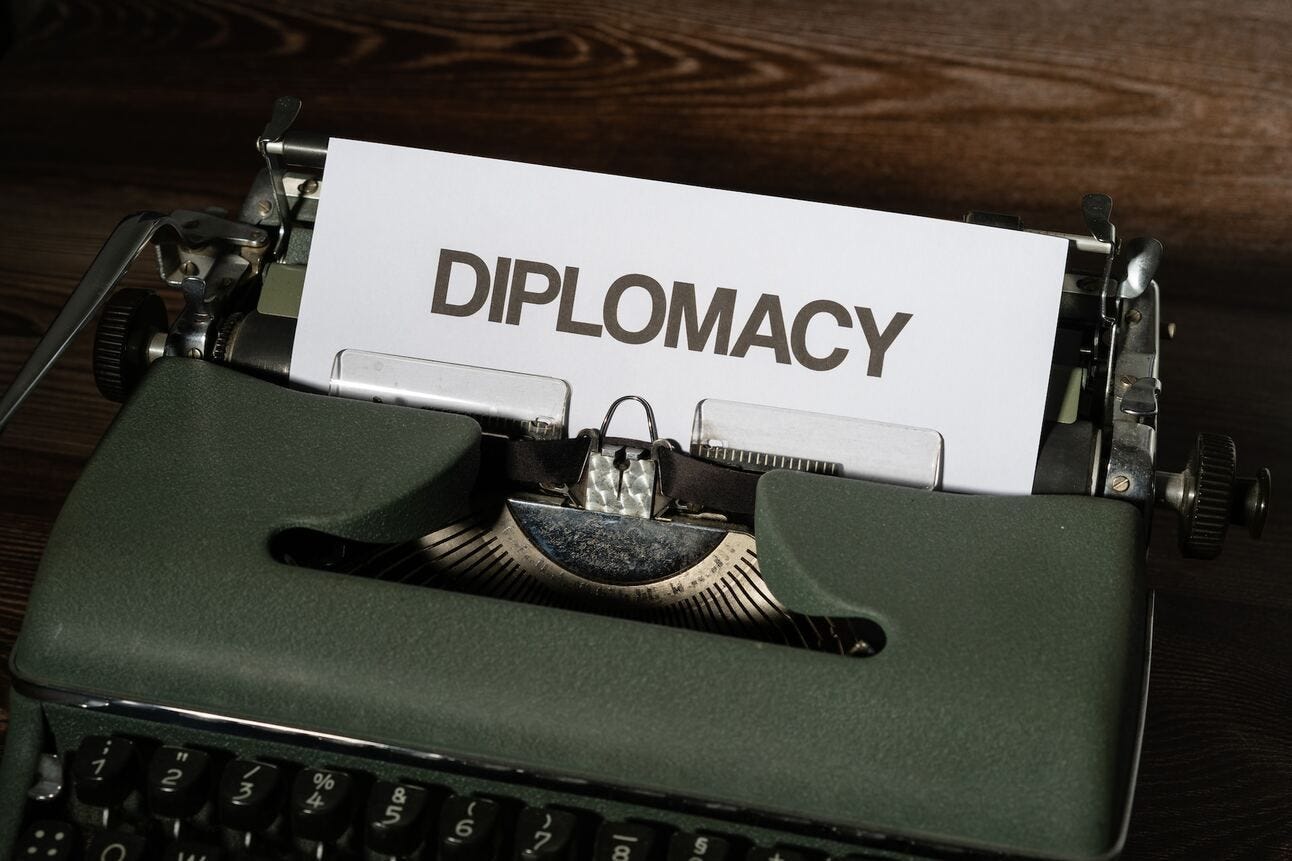 Photo by Markus Winkler on Unsplash
Never since the Hippie Route shut down in 1976 has a direct transport link been forged between Europe and India.
A group of world leaders pledged to work with New Delhi to build connectivity through ship, rail, data cable, electricity, and green energy pipelines starting in India and threading through West Asia all the way to Europe.
A part of the US-led Partnership for Global Infrastructure Investment, key to the project are Saudi Arabia, Israel, and the United Arab Emirates. It's not too distant from the Arab-Mediterranean corridor, beginning with ships from Mumbai unloading goods at Dubai's Jebel Ali to be carried by rail through Saudi Arabia up to Haifa (the port, incidentally, is owned by Adani) in Israel and then again by ships up to Piraeus in Greece, envisaged in a 2021 academic paper.
The Signal
The idea of the India-Middle East-Europe Economic Corridor was born out of a need to diversify and secure supply chains and counter China's Belt and Road Initiative. It bypasses the crowded Suez Canal and perennially crisis-ridden Pakistan. The stakes for its success are high for UAE and Saudi Arabia, major suppliers of capital globally. Dubai is already an international finance centre and Saudi Arabia is building one of the world's most advanced cities. If quickly executed, the project could also negate risks in moving goods through the increasingly fraught South China Sea. Eventually, the entire East Asia could connect to the corridor, helping, say, Vietnam ship iPhones to the rest of the world.
FINTECH
The Perils Of Easy Money
Rising interest rates and lagging income growth are coming for both the dispensers and beneficiaries of neobanking.
The dispensers: Fintech companies, which benefited from near-zero interest rates after the 2008 financial crisis, face a reckoning. In 2022, inflationary pressures triggered the fastest rise in global interest rates in 30 years. The result is spiralling borrowing costs and additional funding that's harder to come by. Fintechs also don't have the diversified portfolios of legacy financial institutions and are burning through their runway—interchange fees capped to a fixed percentage of a transaction, which is their main source of revenue—to keep the lights on.
The beneficiaries: Unsecured financing that gives Indians access to everything, from iPhones to travel loans, may be the proverbial noose around consumers' necks. Even the RBI is worried. Growth in household debt has spiked to a five-year high while India contends with poor income growth and youth unemployment.
TRAVEL
Ticket To Nowhere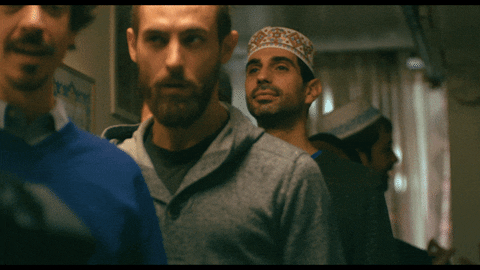 An Indian passport is a thorn in a jetsetter's side. No wonder Indians are losing it at the country's biggest visa processor, VFS Global. Mint reports the company has come under fire from frustrated workers, students, and travellers headed to destinations like the US and Europe.
All over the place: Ever since PE firm Blackstone acquired VFS Global in 2021, the firm is struggling to streamline processes. It fired workers during the pandemic to cut costs but struggled to rehire later. Short-staffed embassies are dealing with ridiculous wait times.
Shady: Customers also allege VFS aggressively up-sells expensive services, sometimes by creating unnecessary bottlenecks. It sent stamped passports to the wrong city, then offered to return them for a fee, Mint reported. VFS also caught employees scamming customers in Ahmedabad.
Impatient lot: VFS' CEO defended the company, saying entitled customers forget that a visa is not guaranteed.
FYI
Damage control: The Adani Group has increased its stake in Adani Enterprises from 69.87% to 71.93% and in Adani Ports and Special Economic Zone from 63.06% to 65.23%.
Alarming: The number of students who died by suicide in India rose by 70% in a decade, according to data from the National Crime Records Bureau.
In trouble: The National Company Law Tribunal has admitted an insolvency resolution plea against Mumbai-based fast-food chain Goli Vada Pav for allegedly failing to pay a debt of ₹3.56 crore ($428,000).
Tragedy: The magnitude-6.8 earthquake that struck Morocco's High Atlas Mountains on Saturday has killed at least 2,100 people, with rescue efforts ongoing.
Scorching: Britain recorded its hottest day of 2023 so far on Saturday, with the temperature touching 33.2 C in London. This has been Britain's eighth-warmest summer since 1884.
Fund power: Renewable energy company, JSW Neo Energy, is in talks to sell shares to private equity investors TPG, Brookfield, and Tokyo Electric Power Company.
Jailed: Former chief minister of Andhra Pradesh, N Chandrababau Naidu, was remanded to 14 days' judicial custody in a ₹371 crore (~$45 million) corruption case, which is being called the "skill development scam".
THE DAILY DIGIT
11,196
The number of years Faruk Fatih Ozer, chief of failed Turkish crypto exchange Thodex, has been sentenced to for fraud. (Bloomberg)
FWIW
Sound of music: Would you drop seven figures for a souped-up car audio system? Well, the Indian owner of a Kia Sonet just did. The individual, who goes by 'flipflop' on the Team-BHP forum (a platform for all things automobile), spent ₹29 lakh ($34,890) to upgrade his car's sound system. The enhancements include Focal Utopia M speakers, Helix Ultra DSP, Ground Zero Reference amplifiers, and Focal Beryllium tweeters, among others. Flipflop also soundproofed and "fortified" his vehicle's doors. Why's this all worth a mention, you wonder? Because the car itself costs ~₹14 lakh. 👀
Capital chaos: Not since the pandemic has Delhi been locked down to this extent, for the G20 summit. But the driver of a certain Maruti Suzuki Ertiga with a Haryana number plate doesn't seem to have got the memo. The vehicle was part of a motorcade for US President Joe Biden, who was at the ITC Maurya. Upon getting a call from a regular passenger to drop him off at the Taj Mansingh hotel—where UAE President Mohamed bin Zayed Al Nahyan was staying—the driver promptly left his station to pick up and drop off the businessman. It wasn't until he almost reached the Taj that people learnt of the gaffe. No action has been taken against the cabbie and the passenger. The security personnel who slipped up may not be so lucky, though.
Hic hic: Did you know that Belgium's 430 breweries churn out over 1,600 different brands of beer? So it is only fitting that Brussels is home to a $96 million monument dedicated to the drink. You may want to add this to your travel list if you're a beer lover. Belgium, the beer capital of the world, has given its former stock exchange building in Brussels a makeover to turn it into a beer museum. Visitors will get a chance to learn everything, from handling yeast to a multisensory tour of local fermentation processes. And yes, over 50 beers are available on tap.