Discover more from The Signal
The Signal is a daily curated newsletter that helps you understand the latest developments in business, tech, finance, economy, and policy with sharp analysis and crisp insights thats fun to read arriving at 8AM daily in your inbox.
Over 81,000 subscribers
Radhakishan Damani enters Indian beauty contest
Also in today's edition: Will Indian showrunners get residuals?; Welcome to the apocalypse; Lip service for AI guardrails; Death of an iconic logo
Good morning! A 50-year-old Nagpur-based businessman lost an eye-watering ₹58 crore ($7 million) to online gambling. According to a report in The Times of India, a man identified as Anant alias Sontu Navratan Jain convinced the businessman to open an online gambling account and partake in cricket betting, rummy, and other card games. In the process, the businessman won ₹5 crore before losing ₹58 crore. He then complained to the cyber police for help. Meanwhile, Jain has been absconding. Moral of the story: when something is too good to be true...
The Signal is now on Telegram! We've launched a group — The Signal Forum — where we share what we're reading and listening through the day. Join us to be a part of the conversation!
🎧 Anime streaming platform Crunchyroll has ambitious plans for India. Also in today's edition: The world is grapplying with food issues. Listen to The Signal Daily on Spotify, Apple Podcasts, Amazon Music, Google Podcasts, or wherever you get your podcasts.
Today's edition also features pieces by Srijonee Bhattacharjee, Venkat Ananth, Julie Koshy Sam, and Jaideep Vaidya.
If you enjoy reading us, why not give us a follow at @thesignaldotco on Twitter Instagram and Threads.
The Market Signal*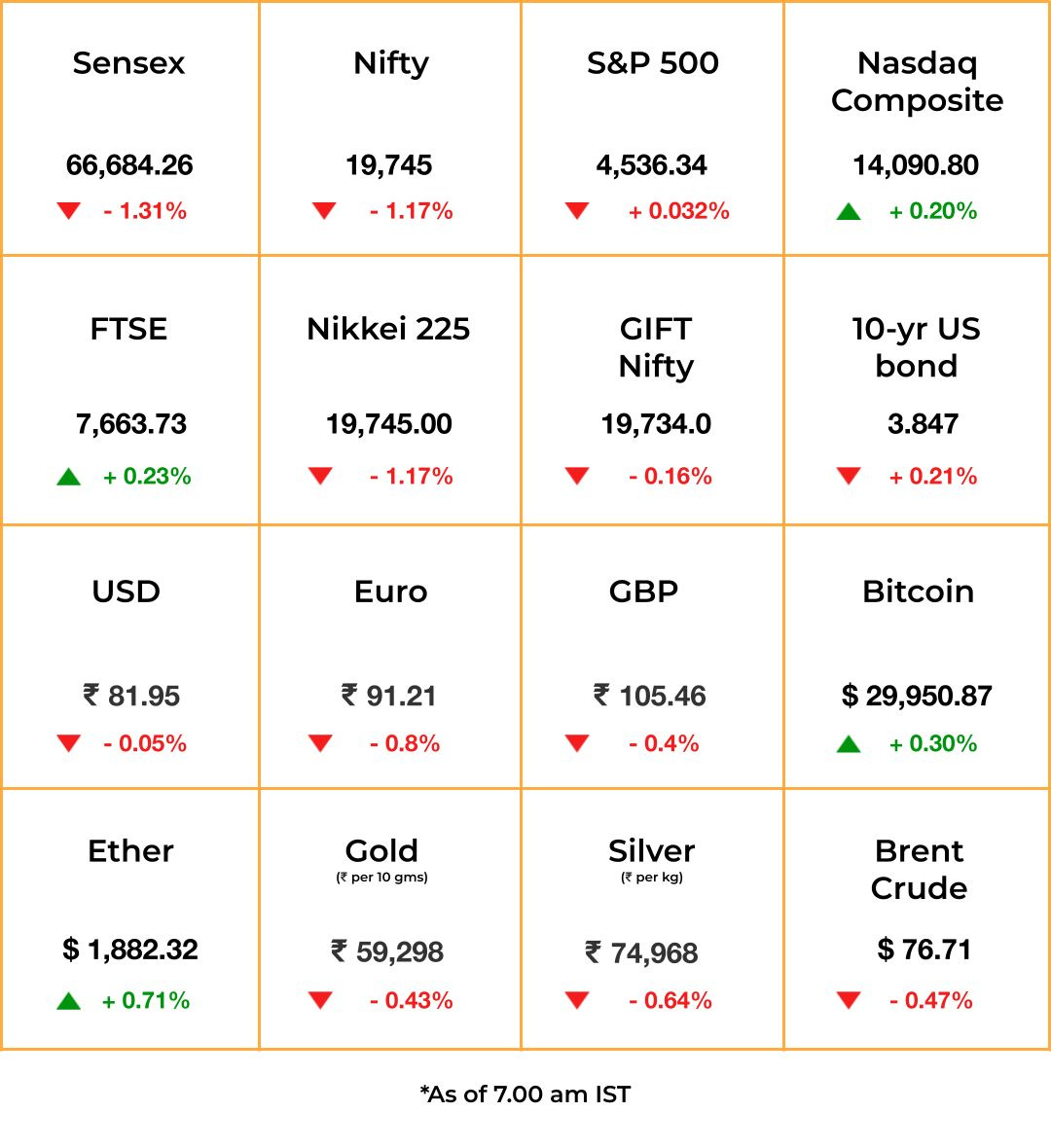 Stocks & economy: Barbenheimer would hand over centerstage to monetary policy this week as three central banks review their policy decisions this week. The US Fed and the European Central Bank are likely to raise rates by 25 bps each while in Japan, Kazuo Ueda may leave policy ultra-loose.
Oil prices fell on the view that Fed's hikes would further weigh down demand (another 25 bps is expected after this month).
US markets also have tech earnings by the likes of Google to look to for cues. Disappointing results (read Netflix and Tesla) dealt a blow to the Nasdaq last week.
In China, investors await a Politburo meeting after which regulators may announce some measures to support the economy, however, with past experience they have learnt not to set hopes up for very significant moves.
Indications are that the Nifty may start muted. Strong results from ICICI Bank and Kotak Bank should lend support.
RETAIL
Billionaires' Big-Box Dreams
They're bigger than ever. Reliance Retail reported a record footfall of 249 million in the quarter ended June 2023. It made (pdf) net revenues of over ₹62,000 crore (~$7.56 billion) and net profits of ₹2,448 crore (~$300 million).
Phew: Reliance Retail has been on an expansion spree blitzkrieg. It launched beauty business Tira, expanded packaged-food brand Independence, helped open British chain Pret-A-Manger's first cafe in India, and may bring back Chinese fast-fashion brand Shein to the country.
Glow up: Meanwhile, Radhakishan Damani's chasing new dreams. After growing cut-price supermarket chain D-Mart since 2002, the billionaire has acquired beauty and personal care store chain Health & Glow for ₹750 crore (~$92 million).
Beauty is hot right now. Apart from Nykaa and Tira, department store chain Shopper's Stop has opened 'SS Beauty' stores and launched more international brands. Several beauty brands are rushing to India.
ENTERTAINMENT
Writers Of The World, Unite!
They're inspired by the Hollywood strike, but Korean and Indian filmmakers say unionising to raise similar demands in their countries is a distant dream, The Wall Street Journal reported.
At arm's length: Unlike in the US, streaming platforms don't hire writers, directors, technicians, and other filmmaking professionals directly in these countries. Instead, they pay producers upfront who hire the crew, often on exploitative terms. So, despite also wanting residuals from streaming and a pause on AI, filmmakers in big markets like South Korea and India say they have little power to negotiate directly with the likes of Netflix.
Cha-ching: The strike rages on, but Hollywood is making bank. Warner Bros. Discovery's Barbie collected ₹5.3 crore (~$650,000) on its first day in India, while Universal Pictures' Oppenheimer earned ₹17.5 crore (~$2.13 million). But Barbie is beating Oppenheimer worldwide.
CLIMATE CHANGE
Here's To (What's Left Of) Your Future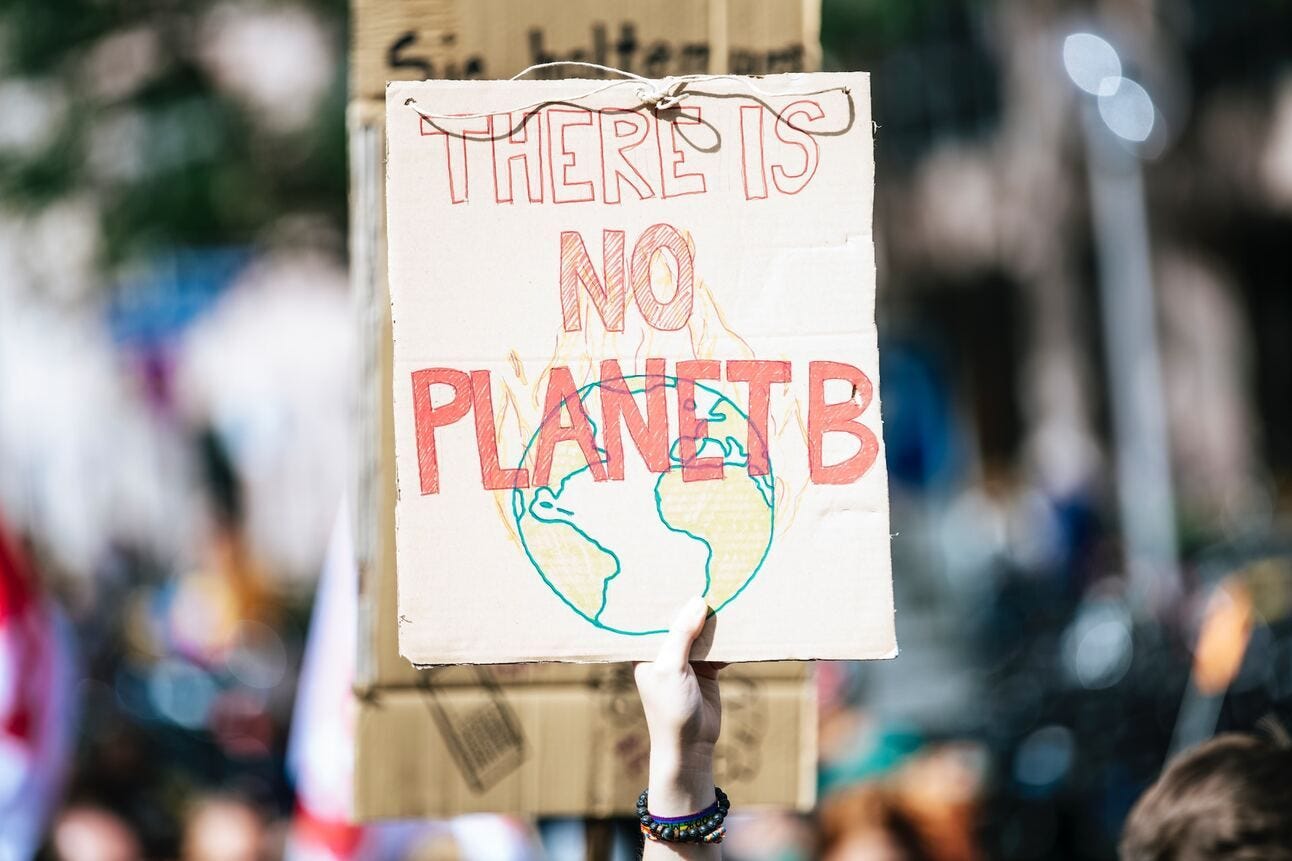 We wish you a "happy apocalypse", since wherever you are isn't immune to the triple threat of climate-induced food crises, livelihood crises, and economic crises.
Wtf?: This is your reminder that we're living out the "this is fine" meme as the earth burns. Because there's no escaping the weekend headlines that summed up what's transpired on every continent.
Italy was pummelled by giant hailstones—moments after its people suffered heatstrokes caused by temperatures going up to 47°C. Antarctic sea ice is melting at record rates. There's a Category 5 heatwave in the North Atlantic Ocean.
Heat-affected cows are producing less milk. Fresh produce is rotting in the Mediterranean. Because Asia too suffered freak weather, rice exports from India, China, Thailand, and Vietnam decreased/will decrease. Upcoming El Nino fluxes will affect corn and soybean output in the US.
The Signal
The renewable energy sector, critical for a future-proof transition, is itself in a funk. Offshore wind projects in the US are folding due to inflation and market conditions that make financing tougher.
Climate change won't leave anything untouched. The International Labour Organization projects that warming will claim the equivalent of over 2% of global working hours each year. Agriculture, infrastructure, and manufacturing will be worst hit. Industries will rethink how (and where from) they operate. Operating and living costs will rise. So will insurance premiums. That's the tip of the iceberg.
So yes, here's to (what's left of) our future and putting the planet on the back burner. Cheers! 🥂
ARTIFICIAL INTELLIGENCE
Asked For A Meal, Got Morsels
On Friday, US president Joe Biden announced that Google, Microsoft, OpenAI, Meta, Amazon, Anthropic, and Inflection agreed to "voluntary commitments" on AI safeguards. The White House will work on an executive order for AI. US antitrust watchdog FTC will be tasked with enforcing the commitments, although how it can enforce something that has no deadlines, reporting requirements, and other specifics (yet) remains to be seen.
This was overdue considering (a) Silicon Valley, committer of historic tech excesses, is the epicentre of AI, and (b) the EU is already in negotiations over its EU AI Act. But as The New York Times observes, AI majors already "red-team" or security-test models before release. Commitments to independent audits, sharing information with civil society and governments, and 'watermarking' AI-generated content are vague. Most importantly, there's no mention of privacy and scraping of copyrighted material.
Better something than nothing tho, we guess.
SOCIAL MEDIA
Twitter's Identity Crisis…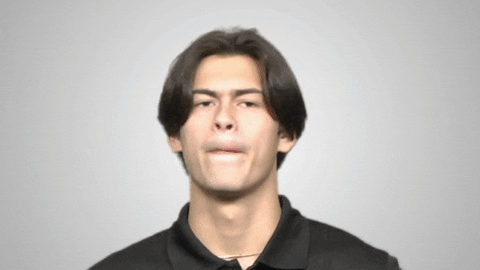 ...is now literal.
When British designer Simon Oxley crafted the iconic Twitter logo in 2006 featuring a baby mountain bluebird, little did he know that almost two decades later, it would be replaced with… an X. Because Elon Musk.
https://twitter.com/elonmusk/status/1682964919325724673?s=46&t=0d2jqUewNTymGMuQj1IrSQ
Surprised? Don't be. In April, we told you how Twitter ceased to be a company and was consolidated into an entity called X Corporation, which btw is separate from xAI Corp, the AI company Musk launched earlier this month. X will join Max (HBO) and Meta (Facebook) in the annals of disastrous rebrands.
https://twitter.com/elonmusk/status/1683037624917712897?s=46&t=0d2jqUewNTymGMuQj1IrSQ
Cautionary tales: The future of content moderation seems to be up in the air. While Reddit's crackdown against third-party apps and bots has hindered moderators and left them powerless, BlueSky's issues stem from a decentralised and "moderation-light" approach.
FYI
No special treatment: The Indian government isn't planning to formulate a separate policy to provide incentives to American electric car maker Tesla when it enters the country.
Bon appetit: Fabindia has partnered with the master franchise of British celebrity restaurateur Jamie Oliver's cafe brands in India to open 14 restaurants across the country.
Charging up: Luxury automaker Lexus is looking to enter the used car business in India from next year and also roll out its first electric variant in the country by 2025.
Make in India boost: The Indian Air Force has asked French firm Dassault to integrate Indian-made weapons with Rafale fighter jets.
Xièxiè: WeChat Pay and Alipay have announced that foreigners visiting China can now go cashless by linking their credit cards with the companies' payments apps.
Political shift: Spaniards began voting on Sunday in a tightly fought general election that could see a far-right party enter government for the first time in decades.
Making peace: Under fire Indian edtech company Byju's has reached an agreement with creditors to rework its $1.2 billion Term B loan, The Economic Times reported.
THE DAILY DIGIT
87,026
The number of Indians who gave up their citizenship this year, as of June 30. About 225,620 Indians abandoned their Indian citizenship last year. (Livemint)
FWIW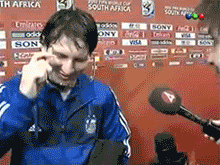 Now this is a lovely problem to have: Football superstar Lionel Messi's debut for Major League Soccer (MLS) team Inter Miami has (unsurprisingly) created a headache for Adidas and retailers. The German sportswear giant failed to keep up with the demand for Messi jerseys. The company said it's working around the clock to cut short its manufacturing process to three months from six to cater to the demand. A Messi jersey may be available only by mid-October. With Messi's 94th-minute free-kick winner on his MLS debut, the demand may only soar. We're sure the jersey is worth the wait. 🐐
Toilet to tap, anyone?: Would you sample beer made from recycled waste water? Epic OneWater Brew, turns recycled shower and laundry water—from a luxury high-rise apartment complex in San Francisco—into beer. Aaron Tartakovsky, co-founder of wastewater technology company Epic Cleantec, has been on a mission to get people to overcome the yuck factor. Elsewhere, Sonoran Mist from Desert Monks Brewing Company, Arizona, which also makes use of recycled wastewater, is a bestseller. If you can't get past the ick, it would help to know that last year, researchers at Stanford University found out that wastewater is safer to drink than tap water. Well, on the bright side, consumers can at least boast that they're doing their bit for the environment.
In related news..: Patrons in the United Kingdom may now be greeted by robot beer vending machines at sporting and cultural events. Much like a self-checkout machine, these mobile vending machines pour pints at the touch of a button. Will this become commonplace? It doesn't help that Brexit and Covid-19 underlined the shortage of workers. There are currently 40 such beer kiosks in the UK, and co-founder Nick Beeson wants to take this concept to the United States and Europe. Well, who tf wants to be served beer by a vending machine?