Discover more from The Signal
The Signal is a daily curated newsletter that helps you understand the latest developments in business, tech, finance, economy, and policy with sharp analysis and crisp insights thats fun to read arriving at 8AM daily in your inbox.
Over 81,000 subscribers
The rot inside Apple
Also in today's edition: Pixar's Disney+ problem; Consumers hang up on Chinese smartphones; Data makes Indian legislation go round; Countdown to RBI's rate hike
Good morning. High heels have had their time in the sun, according to Bloomberg. Even the bravehearts who decided to slip into heels for work have signed up for an appointment with podiatrists for intense foot pain. Clean white sneakers have become unlikely heroes.
🎧Women at work are increasingly ditching high heels for sneakers.
If you enjoy reading us, why not give us a follow at @thesignaldotco on Twitter and Instagram.
The Market Signal*
Stocks: Domestic indices ended lower, breaking their six-day streak. China's show of force in Taiwan made investors jittery. The Bank of England hiked interest rates by 50 basis points, the biggest increase in 27 years.
Early Asia: The SGX Nifty (0.29%), Hang Seng Index (0.052%) and Nikkei 225 (0.50%) started the day on a high note at 7.30 am India time.
TECH
Misconduct Allegations Blemish Apple's Squeaky-Clean Rep
Earlier this year, Apple released its Inclusion and Diversity report and claimed it was hiring more women in minorities in leadership roles. But a report by The Financial Times blows the Cupertino giant's claims of equity out of the water.
Coverup: A raft of women employees have alleged gender discrimination and sexual misconduct, with one Genius store worker even alleging rape by a coworker. In all instances, Apple's HR either downplayed claims or offered women lump sum payments to keep silent. Staff reviews also point to Apple's culture of secrecy and sidelining anyone who even speaks out against bad managers.
Pattern: Last year, 500 employees started an "#Appletoo" movement against Apple's "racism, sexism, discrimination, retaliation, bullying, sexual and other forms of harassment." The iPhone-maker has also resorted to union-busting and shutting down a number of informal pay equity surveys.
REGULATION
India's Upcoming Frameworks Face The Great Overlap
The legislation that will replace the Personal Data Protection Bill (PDPB) may be introduced as soon as this month, i.e. in the parliament's ongoing monsoon session.
Context: The PDPB was reportedly junked for being outdated and "discouraging to startups". Government factions also couldn't see eye to eye on its intended purpose. Civil society groups had criticised the bill for government overreach in the guise of data localisation.
T-junctions: As Union Minister of three major portfolios, Ashwini Vaishnaw is contending with data convergence across tech, industry, and telecom. For example, Meity (Ministry of Electronics and Information Technology) may not only have to work with the consumer affairs ministry—which is developing a framework for fake e-commerce reviews—but also with the commerce ministry, which is shepherding Amazon-Flipkart challenger ONDC. A proposed new telecom law will also render cross-sector regulation inevitable, since both data transmission and storage are under Vaishnaw's purview.
🎧The Indian government revoked the Data Protection Bill after working on it for nearly four years. We speak to the experts for a deep dive.
CONSUMER ELECTRONICS
Going Gets Tough For Chinese Smartphone Makers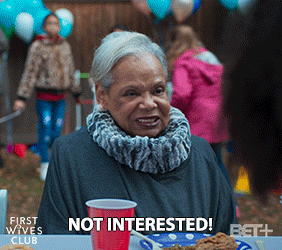 Chinese smartphone shipments are at a 10-year low. In May this year, Xiaomi, Oppo and Vivo had rolled back orders by 20% due to muted consumer confidence.
Reasons: There's little room for growth in the world's largest smartphone market—66% of China's population is estimated to own smartphones. The market was already skewing downward because of inflation, supply chain issues, and China's zero-Covid-19 policy. Consumer sentiment, however, could prove to be the clincher: the Chinese are now upgrading handsets once every three years instead of 18 months.
The Signal
India, the world's largest mobile market after China, offered huge growth potential due to lower smartphone penetration. Consider that POCO, iQOO and OnePlus helped make 5G-enabled devices an affordable proposition for the ordinary Indian.
But crackdowns on the big three—Oppo, Vivo, and Xiaomi, which make up a whopping 60% of India's smartphone market—is not making things better. Oppo, which also sells the popular realme brand, stands accused of evading customs duties. Xiaomi and Vivo too face similar tax evasion allegations.
Chinese smartphone makers have made significant investments in manufacturing, distribution and retail networks in India. Just months ago, the big three were in talks with Indian contract manufacturers to make phones not just for the local market, but global exports too.
A plateauing Chinese market, Indian hawkishness, and global scrutiny of Chinese tech giants may extend the downturn for longer than previously perceived.
INTEREST RATES
How Far Will The RBI Go?
With the RBI's rate-setting committee meeting under way, speculation is rife on what the central bank will do. A rate hike is a foregone conclusion. Only the magnitude needs to be known.
That debate boils down to a single question: Have we seen the peak of inflation for now? Consumer prices are well above the bank's upper comfort level of 6% but raising rates too much would make credit expensive, hurting economic growth.
Less pressure: In relief to the central bank, the rupee has risen against the dollar. The RBI will also draw comfort from the fact that the government has been proactive in fighting inflation. It imposed a windfall tax on fuel exports but withdrew it when international crude prices fell. It quickly removed obstacles in India-Russia trade and has also promised to remove import duties if wheat prices go up.
STREAMING
Pixar Is In A Bind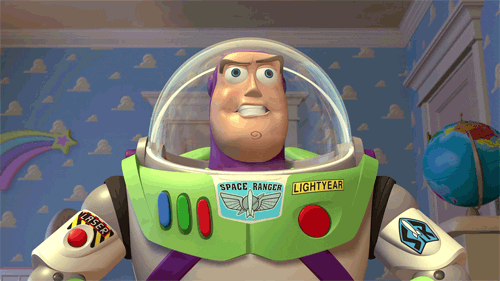 Pixar's Lightyear will drop on Disney+ six weeks after floundering at the box office. The Disney-owned animation studio is probably hoping for a muted OTT reception: any future theatrical-plus-streaming strategy will hinge on how Lightyear fares on Disney+.
Why? If Lightyear's streaming numbers are great, it'll validate the trend of people preferring to watch non-Marvel family films at home. Soul and Luca, both non-theatrical releases, were roaring hits.
OTT curse? Aamir Khan blames OTT for dwindling theatre footfalls. So his upcoming Laal Singh Chaddha will drop on platforms six months after hitting cinemas.
Netflix and kill: Stock prices of the largest media groups—Disney, Netflix, Comcast, Spotify, Roku, Fox, Paramount, Warner Bros Discovery, The New York Times and News Corp—have halved. A slash in advertising budgets means bad news for streaming platforms. This, when Netflix is going hammer and tongs for an ad-supported model.
FYI
Provocation: China fired 11 missiles around Taiwan a day after US House Speaker Nancy Pelosi's visit to Taipei. A Chinese military official hinted at sovereign Taiwan's reunification with the mainland.
Retreat: Tiger Global has halved its stake in Zomato. The news comes a day after reports that Uber had divested its shares in the food aggregator.
Loose wire: Reuters US employees are staging a walkout to protest measly pay hikes.
Diversifying: VC firm a16z is venturing into wealth management for startup founders.
Blip: Chinese e-commerce giant Alibaba has reported flat revenue growth in its latest earnings report, for the first time in its history.
Hawkeye: According to Bloomberg, the Indian government will reportedly make it mandatory for companies to seek antitrust approval for overseas mergers and acquisitions. Deals above $252 million will come under the scanner.
Another one: Reliance Industries is reportedly floating its online marketplace platform called JioMarket, in an effort to disrupt the e-commerce ecosystem.
FWIW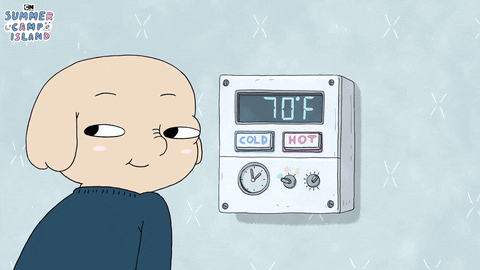 Heat is on: Spain has set a hard and fast rule to save energy. Its government has barred offices, shops, and public buildings from setting air conditioning below 27°C from next week. Greece and Italy established similar rules last month.
Locked horns: Viewing a Komodo dragon in Indonesia now costs $252. Local tourism workers are miffed because they feel that high fees would deter tourists, in turn depriving them of income. The workers are now on strike.
Beds of algae: Caribbean coasts are now surrounded by more than 24 million tons of seaweed that are affecting both wildlife and tourism in the area. Researchers attribute this to climate change and a resultant increase in water temperatures.
Enjoy The Signal? Consider forwarding it to a friend, colleague, classmate or whoever you think might be interested. They can sign up here.
Want to advertise with us? We'd love to hear from you.
Write to us here for feedback on The Signal.