Discover more from The Signal
The Signal is a daily curated newsletter that helps you understand the latest developments in business, tech, finance, economy, and policy with sharp analysis and crisp insights thats fun to read arriving at 8AM daily in your inbox.
Over 81,000 subscribers
Russia war triggers global arms race
Also in today's edition: Chelsea can't sell or be sold; BJP scores, AAP surprises; Sri Lanka's broke; TikTok's moderation woes
Good morning! If you thought Indian news channels go overboard with election graphics, think again. That accolade goes to South Korea, which elected Yoon Suk-yeol as its new president. The conservative beat Lee Jae-myung by a razor's edge—and Korean broadcasters scraped every drop from the creativity barrel to report the close call. Asian American journalist Andrew Peng's (@TheAPJournalist) hilarious Twitter thread shows channels depicting candidates as rival sportsmen, pilots, and even Mad Max-style warriors. Bonus: Faceless bears, K-pop, and unmatched production value.
The U.K government has sanctioned Chelsea's Russian owner, Roman Abramovich. What does it entail? Essentially, the Blues are no longer for sale. The team will continue to operate, although with certain limitations. Also, Russian tourists haven't been able to check into Sri Lanka, causing its tourism revenues to decline. Tune in to The Signal Daily!
The Market Signal*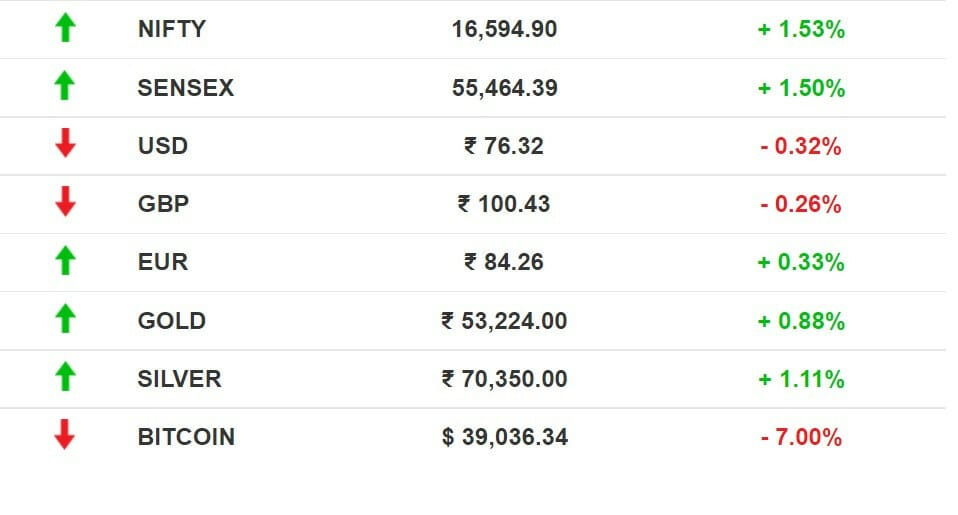 Stocks: Benchmark indices ended on a high note as the BJP won four key state elections. FMCG, public sector banks, and realty sectors led the rally. Hindustan Unilever remained the top gainer on the BSE Sensex. Foreign institutional investors continue to pull out of Indian stocks. They've sold $2 billion of local shares in two days this week, a new low since the 2008 global financial crisis.
BUSINESS OF SPORT
Fall Of The Roman Empire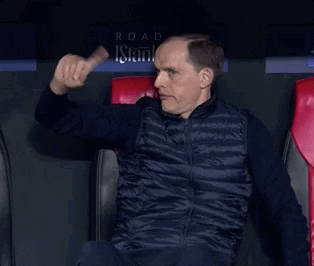 So it has happened. On a day when Chelsea Football Club turned 117 years old, the UK government sanctioned its billionaire owner Roman Abramovich. The sanctions mean that Abramovich's assets, including Chelsea Football Club, have been frozen. It prohibits the sale of the club, besides barring Abramovich from earning proceeds from any future sale—directly or indirectly.
Strings attached: For now, the UK government has given Chelsea a sporting licence (pdf) to continue operating or "trading" as a football club. Chelsea can still hold football matches and allow season ticket holders, but can't sell fresh tickets or merchandise. Sponsors are bowing out; the Yad Vashem Holocaust Memorial Museum is cutting ties with Abramovich, following sanctions.
What next? The club cannot sign any players or offer fresh contracts to existing ones. Sanctions on Abramovich will be reviewed in May 2022. The club could be slapped with a nine-point deduction if it were to end up in administration. There's also a £20,000 limit travel cap on away games, which could pose logistical issues, besides a freeze (pdf) on any revenue the club earns (broadcast or winnings).
Abramovich probably saw this coming. It's why he put one of his most high-profile assets for sale last week, while also attracting interest from several potential buyers. Now with Abramovich sanctioned, a fire sale is looking increasingly likely.
UKRAINE-RUSSIA WAR
Defence Spending Shoots Up
The military-industrial complex is back in full swing. The US isn't just spending billions on aid to Ukraine; it's also expanding its military presence in eastern Europe and by extension, inflating its national defence budget.
Budgets up: The EU isn't far behind. Germany, Denmark, and Poland—which historically refrained from military participation in foreign policy—are increasing defence budgets. So are Sweden and Romania. An upcoming Versailles summit with 27 leaders of the Union will discuss building sovereignty in "highly sensitive sectors", which includes boosting defence capabilities.
China plans to spend 7.1% more on defence in 2022, Australia is building a $10 billion nuclear submarine base and the UK is adding 40% more nukes to its arsenal.
The winners: Arms contractors are the biggest beneficiaries. Shares of Lockheed Martin, Raytheon Technologies, BAE Systems and Northrop Grumman have jumped. Boeing is the exception due to its exposure to commercial aviation, which has been upended because of the war.
ELECTIONS
AAP Pitches A Big Tent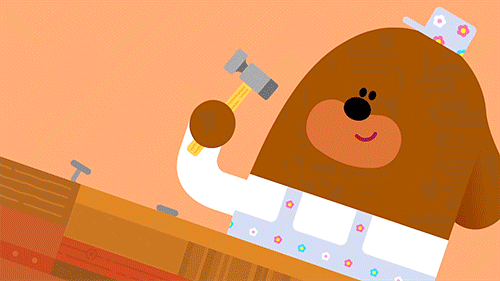 Prime Minister and BJP leader Narendra Modi burnished his image as an unmatched election winner and his party once again proved its mettle as an electoral machine by decisively winning three–UP, Uttarakhand and Manipur—of the five states that went to polls. It most certainly will form a government in the fourth, Goa.
The fifth state—Punjab—was spectacularly swept by Delhi chief minister Arvind Kejriwal's Aam Aadmi Party (AAP). Although exit polls predicted the win, the authority of the victory establishes AAP as a genuine contender to scale up into a national political force.
The Signal
The BJP's performance in UP and Uttarakhand, and the Samajwadi Party's in UP, show that issues such as economic management, price rise, education and healthcare are secondary to the voter. The primary concern is the security of their communities. This gives Modi and his party tremendous headroom in fighting elections as they have. With the help of their ideological mentor the Rashtriya Swayamsevak Sangh, managed to consolidate Hindus, the largest voter community.
What makes the AAP's Punjab victory remarkable is that it decimated the once dominant Shiromani Akali Dal—patriarch Parkash Singh Badal and son Sukhbir Badal lost. The Punjab victory, where it gained favour with both the Sikh and Hindu voters, and made inroads into Goa's Hindu and Christian communities prove that Kejriwal's brand of politics has the potential to build AAP into a big tent which the Congress once was. AAP leader Raghav Chadha claimed that it was the natural replacement of the Congress Party. Kejriwal is arguably the only leader in the country who can say Inquilab Zindabad (Long live the revolution) and Bharat Mata ki Jai (Victory to Mother India) in the same breath without annoying voters.
Tailpiece: The Election Commission has said it is ready to hold simultaneous elections to Parliament and all state assemblies. Could that be the winning formula in 2024?
TOURISM
The War's Making Sri Lanka Broke
Troubles keep mounting for Sri Lanka. Russia contributed to its tourism in a big way. A top primary market, the country brought in 15.9% of tourists in February 2022. The ongoing war has made a dent after Russia suspended its international flights in March 2022.
Double whammy: Tourism continues to be the main source of dollars in the economy. A report adds that the country won't consider Russia to be a contributor starting March 2022. Sri Lanka is now looking elsewhere: it signed a deal with Dubai-based Emirates to promote tourism.
Goa is also witnessing a slowdown in bookings from Russia, and the trend could continue until the war goes on.
Liability: As per the IMF, Sri Lanka's public debt is reaching "unsustainable levels". This comes on the heels of Covid-19, which battered the nation. Its economic crisis has made basics out of reach for its citizens. Unfortunately, Sri Lanka's tea exports are also hit, since Russia is its third-biggest buyer.
CREATOR ECONOMY
Music, Moderation, and Misinformation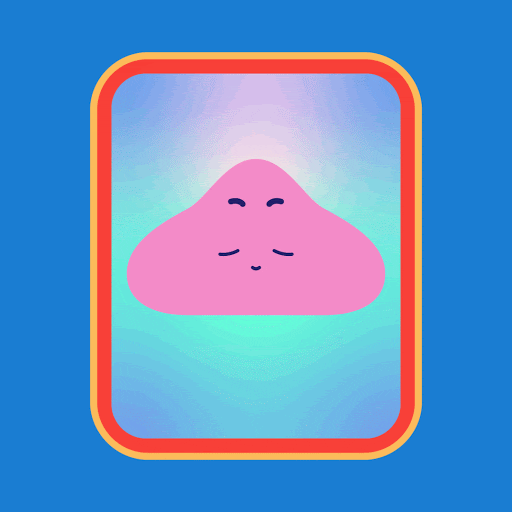 TikTok just turned music distributor. The social media platform has launched SoundOn, a marketing and distribution arm for undiscovered artists to upload tracks directly to TikTok. Artists will get royalties each time a creator makes a video with the track. Their music will also be distributed to Spotify, Apple Music, and other streaming platforms.
Discovery Inc: The exponential rise of Doja Cat, Lil Nas X, and Megan Thee Stallion has much to do with their music going viral on TikTok. While established pop stars get increasingly fatigued promoting themselves, new musicians will grab this opportunity for discovery.
Moderation woes: But TikTok isn't acing moderation like it's acing music. The app is struggling to remove fake news and propaganda pertaining to the Russia-Ukraine conflict.
Elsewhere: Dailyhunt's Josh makes a belated entry into live commerce. And women—who make up the majority of paid creators—are still earning less than men.
FYI
In the bag: Blinkit raised another $100 million from Zomato as a part of a larger funding round. Indian gaming streaming platform Loco has scooped up $42 million in its latest funding round led by Catamaran Ventures and South Korean crypto venture capital fund, Hashed. Agritech company Ninjacart has acquired SaaS startup Tecxprt for an undisclosed sum.
Going big: Rihanna's lingerie venture Savage X Fenty is considering an initial public offer (IPO) at a valuation of over $3 billion.
Under the lens: Airtel is blocking text messages with words such as TikTok and Discord. The telecom operator is yet to provide an official response.
Spike: Inflation rate in the US has jumped to 7.9%, a 40-year high. The Russia-Ukraine war could push costs further.
Failure: Talks between Russia and Ukraine's foreign ministers in Turkey produced no signs of a truce.
U-turn: In a reversal, Japanese clothing brand Uniqlo will suspend its operations in Russia.
Exit: Wall Street powerhouses JP Morgan and Goldman Sachs are pulling out of Russia.
FWIW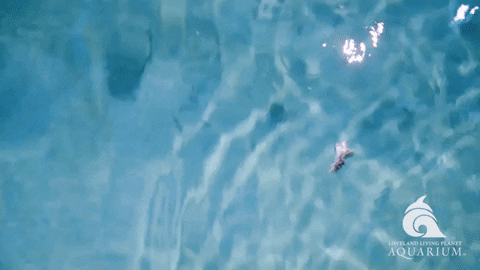 On the table: Eleven years after the Fukushima nuclear disaster, food and drinks, which were previously halted, are being exported to US markets. The FDA cleared food items from the region as safe. The sakes are a hit. But convincing consumers to sample staples could take time.
Sleeping sharks: Do sharks sleep? Well, scientists have discovered that some sharks sometimes sleep with their eyes open. Unlike mammals, some sharks need to swim to breathe. In the process, they go to a stage of rest or sleep.
Bandwagon: Creative artists can now display their Solana powered NFTs to showcase their original work and discover other creative works as well. Adobe is promoting the integration to be an environmentally conscious move. Now that's debatable.
Want to advertise with us? We'd love to hear from you.
Write to us here for feedback on The Signal.