Discover more from The Signal
The Signal is a daily curated newsletter that helps you understand the latest developments in business, tech, finance, economy, and policy with sharp analysis and crisp insights thats fun to read arriving at 8AM daily in your inbox.
Over 81,000 subscribers
Russia's own internet is (almost) here
Also in today's edition: Pre-loved goods are the new cool; RTO beckons; The importance of India's state elections; Brands cut the cord with Russia
There's a Cupertino-based fruit company that also makes the smartphone you are likely reading this on. It doesn't like to be named by its suppliers publicly, according to the Wall Street Journal. There are a few workarounds for the company we know as Apple: "the big A", "Fuji", "the honored North American customer". Even Samsung calls its rival "Lovely Opponent". An unintentional error by its clients stands to lose business. Its supplier GT Advanced Technologies lives to tell the tale. FWIW, even Forrest Gump understood the assignment.
Tech giants want their staff back in the office. Cue: the hybrid work model. The WFH scenario is undergoing a change at Google, Microsoft and Apple. Twitter has opened its offices but "WFH full time" is very much an option. For our deep dive, we look at businesses that are still exiting Russia, as we now head into week two of Vladimir Putin's war in Ukraine. You don't want to miss this! Tune in to The Signal Daily!
The Market Signal*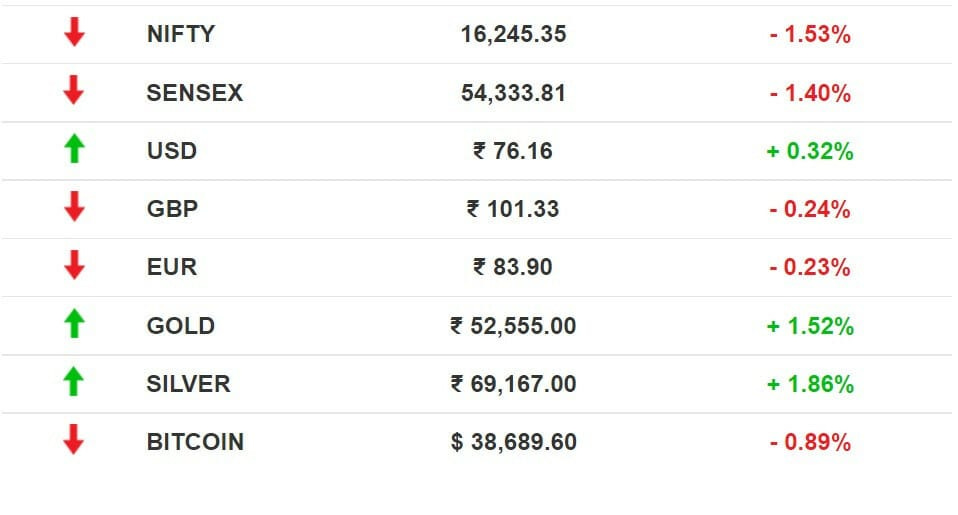 Stocks: Equity markets slid for the fourth straight week because of the Russia-Ukraine conflict. Reliance Industries, BPCL, ONGC were among the few gainers. The Russian stock market will remain shut until Wednesday.
Old Is The New Black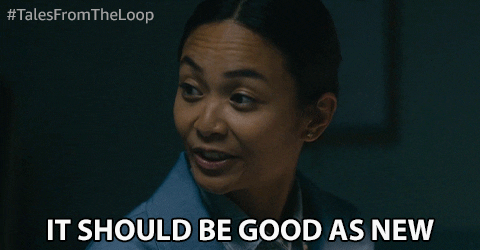 The refurbished market is finding some love. So much so that it occupies permanent rack space on Amazon and Flipkart. Even product manufacturers such as Apple, Samsung and Boat have their eyes on the market. And, for good reason.
What's happening? The overall market opportunity of the industry stands at $6 billion-$8 billion. But why? Covid-19 has a role to play. As classes shifted online, and WFH became mandatory, a refurbed device fit snuggly into household expenses.
Chipping woes: Then there's the global chip shortage. The price for smartphones has skyrocketed making it feasible to opt for an unboxed device. It is even finding favour among start-ups and small-to-medium-sized businesses. Well, at least ATM.
Water Cooler Conversations Make A Comeback
The much-delayed return-to-work drill is finally happening. Employees will have to head back to work.
Back to old ways? Well, not quite. Twitter has announced a WFH "full-time forever" option. Apple Inc. has called employees to return to their workstations at least once a week from April 2022, and slowly inch to three days a week by May 2022. Google employees, who learned about the development from the Internet, need to log in three days a week across its US, UK and Asia Pacific offices.
Hybrid mode on: In India, IT companies such as Wipro, Cognizant, and Infosys are embracing the hybrid work curve with open arms. According to Naukri.com, 57% of job seekers seek permanent WFH options. WFH is here to stay, much to CRED founder and Twitter sage Kunal Shah's disapproval.
The Splinternet Might Just Be Getting Real
Last week, we told you about the growing fears of an imminent Russian "splinternet", with both the Russian government and western technology companies playing their part.
Multiple developments on Friday confirmed the fears. One, the American internet service provider Cogent withdrawing from the country joining the likes of Microsoft and Apple. Two, a decision by Russia's telecom regulator Roskomnadzor blocking access to Facebook and Twitter. Meta responded by halting all ads in Russia and barring Russian advertisers to advertise globally. Currently, the block does not include other, and more popular Meta-owned services Instagram or WhatsApp.
Beyond platforms: Russia's parliament passed a fresh law on Friday, banning "fake news" about the invasion in Ukraine, including referring to it by any term other than the stated "special military operations". Several Western outlets have suspended their reporting operations in the country, with others resorting to workarounds.
Going dark: On Sunday, TikTok stated that it "had no choice but to suspend livestreaming and new content" to its app, in light of Russia's new "fake news law." Netflix has also decided to suspend its service in Russia.
The Signal
Russia has been preparing for this. In 2019, it signed a "sovereign internet law" which allows for a complete centralisation of the Internet, and disconnects itself from the global internet, something it tried in July 2021.
It has been boosting investments into its own internet ecosystem—with platforms such as VK and services such as Yandex to compete with the likes of Facebook and Google respectively. Now it wants to legalise (in Russian) the piracy of software from sanctioned countries.
Despite these efforts, western platforms are widely used in the country. The current conflict has significantly heightened the possibility that Russia's internet could well be behind an iron curtain. And sooner than we think.
States' Choice
The final phase of the seven-stage, five-state assembly elections will end today with 54 constituencies in Uttar Pradesh going to the polls. The high voltage campaign ended with PM Narendra Modi himself canvassing for votes, including in his own parliamentary constituency of Varanasi.
The results would be declared on March 10. Exit poll results will be out by evening today.
Ripple effect: Although the elections are being held to elect state assemblies, the results, especially of UP and Punjab, will have national implications. It will impact the upcoming presidential elections expected in July.
The BJP government at the Centre has passed the halfway mark of its five-year tenure. A setback in the state elections could trigger a rethink in the BJP about its electoral strategy and might lead the Modi government to reassess its policy priorities.
Rexit Continues
Samsung is following Apple in suspending shipments to Russia. The two companies account for half of Russia's smartphone market.
The newest entrants in the list of companies pausing Russian operations include American Express, Paypal, Zara, Visa, Mastercard, luxury brands LVMH, Richemont, Chanel, Kering, and Hermès, and gaming majors Activision Blizzard, CD Projekt Red, and EA Games.
Against the tide: Global fast-food giants such as McDonald's are staying—for now despite pressure from pension fund chiefs. Coinbase and Binance are refusing to boot Russians from their platforms. And while Big Tech is either blocking or labelling Russian news sources, Elon Musk, who is supplying Starlink terminals to Ukraine, isn't.
Elon Musk

@elonmusk
Starlink has been told by some governments (not Ukraine) to block Russian news sources. We will not do so unless at gunpoint.
Sorry to be a free speech absolutist.
Mar 5, 2022
540K Likes   73.9K Retweets   28K Replies
Collateral damage: While LVMH, Kering and Inditex—the parent company of Zara—announced that they'd support employees, it's unknown how employees of Aeroflot will fare after the state carrier ceased international flights.
Meanwhile, Russia's second-largest sanctions-hit lender, VTB Bank, is prepping to exit Europe, according to the Financial Times.
FYI
Watch out, Netflix: Disney+ will launch an advertising-supported tier later this year in a bid to lure more users into its platform, and increase its average revenue per user.
No relief: China is witnessing a new wave of Covid-19 cases, with infections hitting a two-month high. The latest epicentre is the eastern coastal city of Qingdao with more than 2,500 close contacts placed under quarantine.
Another 🦄: With a $137 million raise in its Series B round, online debt marketplace CredAvenue turned India's latest unicorn, and 11th of 2022. The company achieved unicorn status in 18 months, the fastest in the fintech sector.
Business as usual: After Visa and Mastercard suspended their services in Russia, its local banks may switch to UnionPay, a Chinese credit card company or Mir, the domestic payments system.
More dough: India's wheat exports touched a record 6.6 million tonne after global prices surged because of the Russia-Ukraine war.
On the cards: Facebook-backed Meesho is targetting a listing on the domestic bourses sometime early next year, Reuters reported.
Held: The CBI arrested former National Stock Exchange CEO Chitra Ramakrishna on Sunday in the co-location case.
FWIW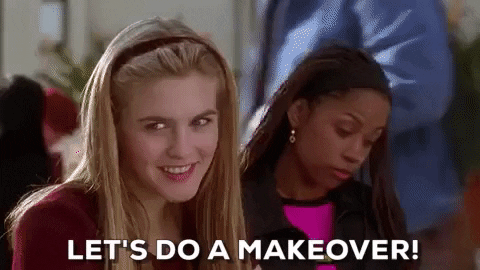 Old wine in a new bottle: Stolichnaya is doing away with its Russian theme. Now it's called Stoli. Originally made in Latvia and produced by Russian exile Yuri Shefler, he was previously involved in a feud with Russian president Vladimir Putin. The timing is sus after there have been reports of US bar owners pouring bottles of Stoli vodka down the drain.
Downtime: NFT isn't cool anymore, according to Bloomberg. Platforms such as OpenSea, DappRadar and LooksRare have witnessed low trading volume. The average trading value for NFT has sunk from $6,900 to $2,000. The Russia-Ukraine war has fast-tracked the process. The US SEC's scrutiny could also have a role to play.
Act of kindness: Amid the ongoing Russia-Ukraine war, users are signing up for Airbnb stays in Ukraine. They don't intend to check-in. Instead, users only want to funnel in some money to the hosts as Russia continues to batter the nation. Airbnb has stepped in to waive its service fees for bookings in Ukraine.
Want to advertise with us? We'd love to hear from you.
Write to us here for feedback on The Signal.