Discover more from The Signal
The Signal is a daily curated newsletter that helps you understand the latest developments in business, tech, finance, economy, and policy with sharp analysis and crisp insights thats fun to read arriving at 8AM daily in your inbox.
Over 81,000 subscribers
Samsung puts all eggs in the 2023 basket
Also in today's edition: Google Pay has an India problem; Adani gets burnt to a crisp; Southeast Asia pushes back against China; Meta's ray of hope
Good morning! Ew. We never thought we'd begin our morning greetings this way, but you can blame Gen Z for this. Bloomberg reports that "sushi terrorism" is rife in Japan, no thanks to teenage buffoons who are defiling—read: touching sushi with bare fingers, and licking bowls and soy sauce bottles—on sushi conveyor belts in the country. Why? Because they want to go viral. As a result, conveyor belt sushi outlets are now resorting to everything from acrylic screens to considering AI monitoring to prevent such unhygienic acts.
If you enjoy reading us, why not give us a follow at @thesignaldotco on Twitter and Instagram.
The Market Signal*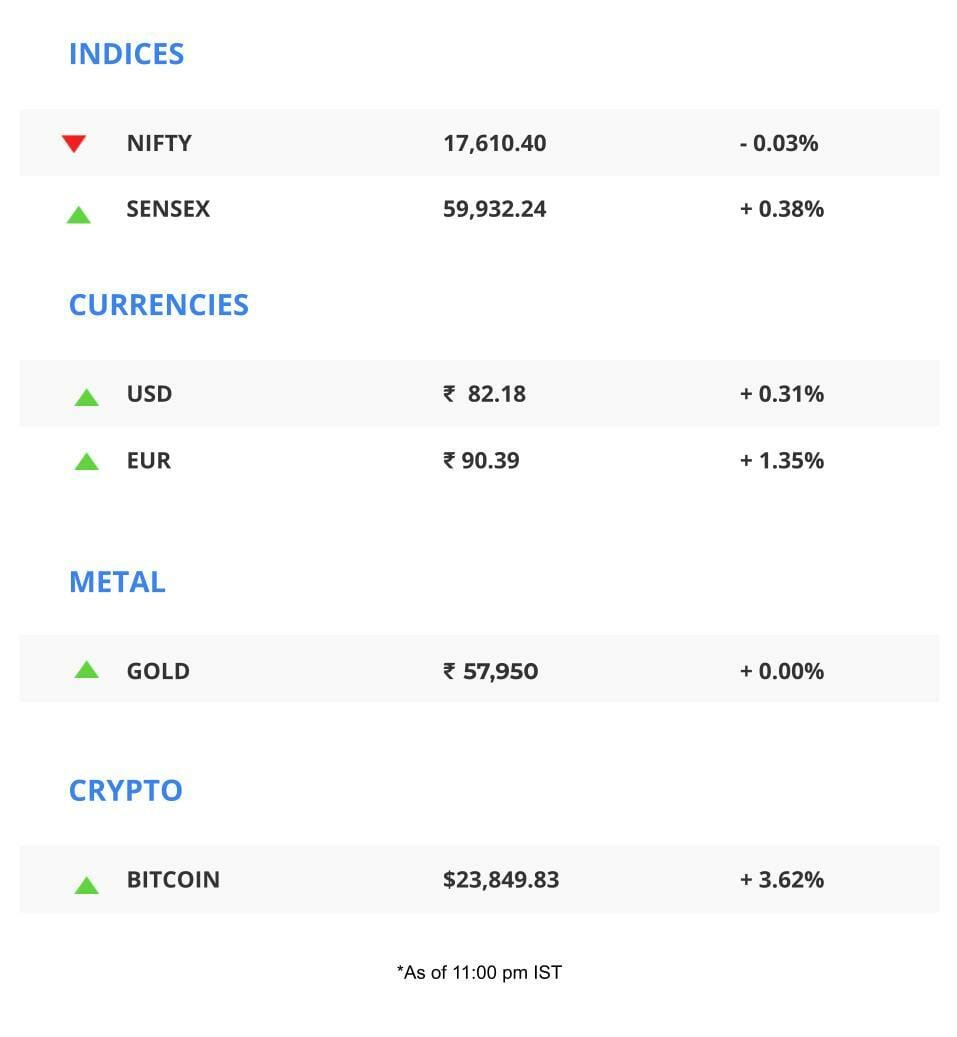 Stocks: Domestic markets saw a rare occurrence on Thursday. While the BSE Sensex closed well in the green, the Nifty closed in the red. That is because no Adani stock is part of the 30-share index of the Bombay Stock Exchange. Meanwhile, National Stock Exchange's Nifty, which is the index also traded outside India, and has Adani Enterprises and Adani Ports among its constituents, was hammered. The NSE has put the Adani group stocks under additional surveillance, reports Business Standard.
Early Asia: The Nifty was up 0.55% at 7:30 am on Singapore Exchange. The Nikkei 225 (0.64%) was up too but Hang Seng was down 1.78%.  
FINTECH
Choppy Indian Waters For Google Pay
A report in The Ken (paywalled), citing unnamed sources, details Google Pay's challenges in India, a market hailed as a success story for Google's payment ambitions.
What's cooking?: For starters, the lack of personnel, a resource shortage, and a company currently without a head. This comes amid rising competition from banks and entrants such as Cred*, Tata Digital, and Bajaj Finserv. Google Pay's reliance on multiple banking partners—once hailed as an advantage—is now a "bottleneck", with banks "unable to handle the volatility", leading to transaction failures on the app.
Unlike its peers, Google is unable to roll out features faster. Pair that with its lack of merchant focus, a core element in the UPI game. Additionally, Google Pay's dominance in India's UPI payments space has been eclipsed by PhonePe. Its market share as of December 2022 stood at 33%, a fall from 38% in 2022.
*Disclaimer: Miten Sampat of Cred is an individual investor in Frontpage Media Technologies Pvt Ltd, the publisher of The Signal.
NEWSLETTER 
Have You Signed Up For The Playbook?
The Playbook is our weekly newsletter on the business of sports and gaming. It's free to read and will hit your inbox every Friday at 4 pm IST. This week's edition is about Viacom18's plans for the IPL, which include free streaming on JioCinema. To make sure you receive The Playbook, hit the subscribe button below.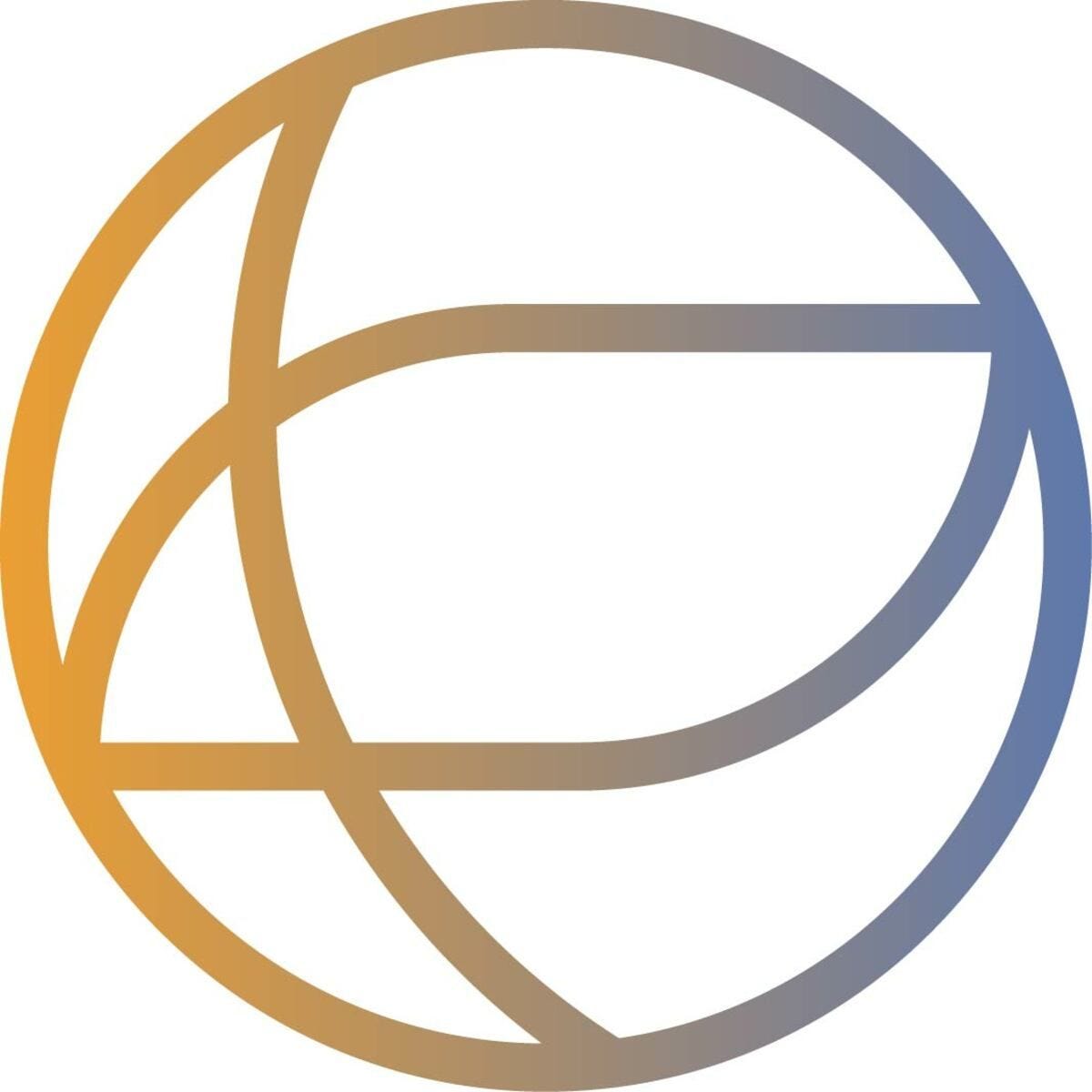 The Playbook
A weekly newsletter that deconstructs the business of sports and gaming.
CORPORATE
Rout Of A Century
If there is one quality that financial markets value more than anything else it is resilience. And that is one attribute the Adani Group is being tested on, brutally. 
Value erosion in group stocks topped $108 billion on Thursday after Citigroup's wealth management arm joined Credit Suisse Group in refusing Adani companies' bonds as collateral. Investor Mark Mobius' comment that his firm passed up the Adani Enterprises Ltd (AEL) FPO because of the group's mountain of debt added to its woes. 
Only two widely held stocks, ACC and Gujarat Ambuja, from the group withstood the bear onslaught and stayed in positive territory. They, however, are recent additions to the group. AEL lost nearly 27% and is now valued at half the floor price of the FPO. 
Adani stocks are a part of some exchange traded funds and other investment baskets worldwide. Selling pressure on these instruments abroad ripples in India too.
CONSUMER ELECTRONICS
Will 2023 Be Kind To Samsung?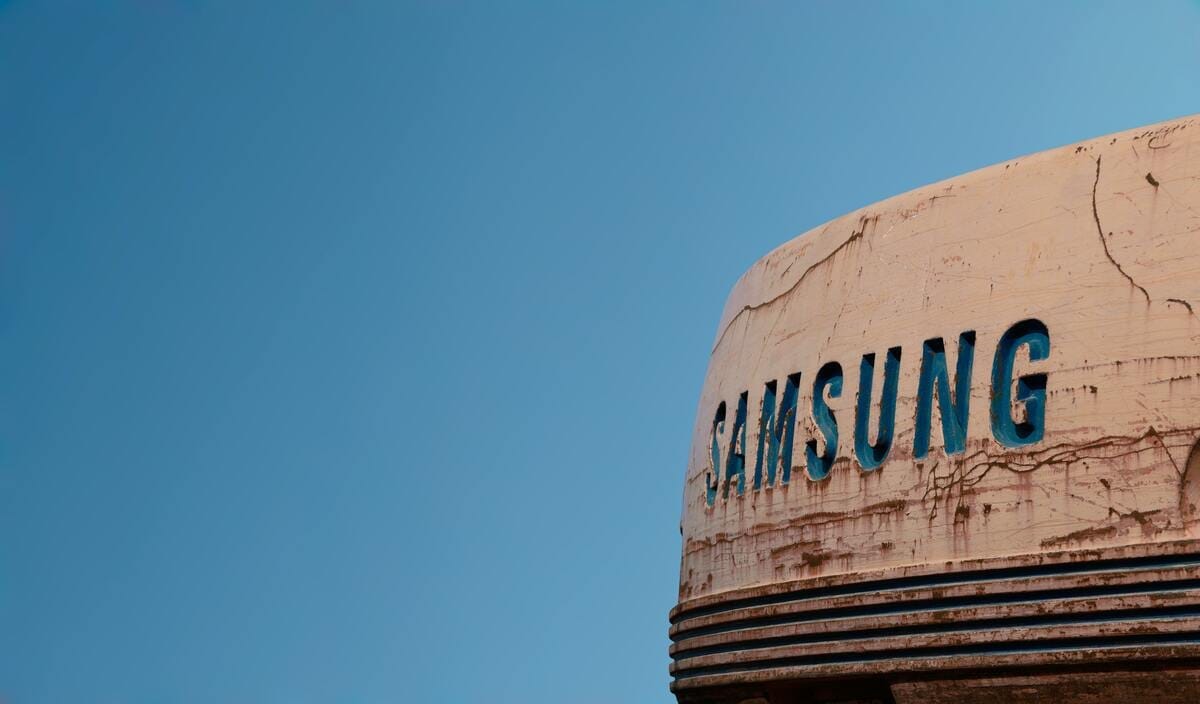 @kotecinho/Unsplash
The world's largest smartphone maker unveiled its S23 series with major upgrades—such as Qualcomm's latest Snapdragon processor and a 200 MP camera sensor—at the same price points as last year's S22 phones. This stable pricing matters in context of rising input costs. The S23 lineup sold in India will be manufactured at Samsung's Noida factory.
The company also announced the premium Book3 laptop series, and mixed and augmented reality collaborations with Qualcomm and Google. The last bit is significant, considering Apple may launch its mixed reality headset this year.
The Signal
2022 was the most brutal year for the smartphone market in nearly a decade. Shipments fell 18.3% year-on-year in Q4; just over 1.2 billion units were shipped last year. Samsung's sales dipped by 15.6%—worse than Apple, but better than Chinese original equipment manufacturers (OEMs).
The 2023 forecast is also grim. But Samsung is confident of double digit growth, led by premium offerings that could be lynchpins for a vast home ecosystem. To this end, it's looking to China—a market where Apple holds fort—and releasing a foldable phone just for Chinese consumers.
India, a country where the market share of current leader Xiaomi is falling, and where Apple has a minuscule presence overall, is important too. Samsung may have competition from its mixed reality partner Google, though: a company with much to lose due to India's recent Android rulings may itself want to double down on premium hardware offerings, such as the Pixel phone series.
🎧 Samsung is pegging its hopes on the year ahead. Also in today's episode: Universal Music wants streaming platforms to give artists a better deal. Listen to The Signal Daily on Spotify, Apple Podcasts, Amazon Music, Google Podcasts, or wherever you get your podcasts.
GEOPOLITICS
Enough Is Enough…
…seems to be the message the Association of Southeast Asian Nations (Asean) is sending to China. The Economist reports that countries such as Vietnam, Indonesia, and the Philippines are gradually standing up to Beijing's bullying in the South China Sea. This will be music to the ears of the Quad, the China-wary, Indo-Pacific alliance that consists of India, Japan, Australia, and the US.
Details: Asean countries are insisting that international law, not bilateral agreements over the controversial 'nine-dash line', form the basis of maritime disputes with China. The Philippines, which borders China and Taiwan, is stepping up military ties with the US, which just secured four additional bases on the island nation.
This is a vulnerable time for Chinese president Xi Jinping, who's rethinking wolf-warrior diplomacy and contending with domestic issues such as a Covid-19 surge, a shrinking population, and a not-so-great economic outlook.
TECH
Meta's Day Of Wins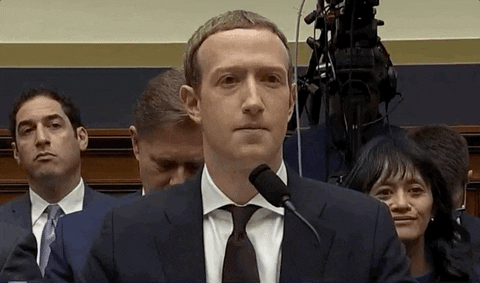 Mark Zuckerberg couldn't have wished for a better start to his day, with a rare win for Meta Platforms against Lina Khan's Federal Trade Commission. The company received a green light to acquire virtual reality startup Within Unlimited. However, Meta will have to wait to close the deal, as the FTC mulls an appeal.
Within's acquisition (should it go through) gives the company's metaverse ambitions a significant leg-up and follows Meta's purchase of smart eyewear company Luxexcel and Czech VR gaming studio Beat Games.
Thumbs up: Beyond the US district judge, Wall Street gave Meta a thumbs up after Zuckerberg announced a $40 billion stock buyback and declared 2023 as Meta's "year of efficiency".
By the by: Despite a third straight quarterly decline in revenue, Meta marginally beat analyst estimates. This should soothe some nerves on Wall Street about digital advertising after Snap's guidance for Q1. Over to Alphabet.
FYI
AAA's Q4 2022 quake: Apple's revenue fell 5.5% to $117 billion, its worst holiday performance in four years. Google parent Alphabet reported its second-slowest growth ever, experiencing a 3% fall in Google ad revenue to $59.04 billion. Amazon reported a 9% year-on-year increase in revenue to $149 billion, but also its least profitable quarter.
Pink slips: Edtech unicorn BYJU'shas reportedly laid off 1,000-1,200 across teams. Image sharing company Pinterest too let go of 150 employees in a round of layoffs.
Digital moolah: Reliance Retail has partnered with two banks and a fintech company to start accepting India's Central Bank Digital Currency (or e₹-R) in its stores.
Keeping up with ChatGPT: OpenAI is launching a paid version of ChatGPT called ChatGPT Plus, at $20 a month. Its investor Microsoft has also launched a GPT-3.5-powered "premium" version of Teams, while its search engine Bing will integrate a faster version of ChatGPT with GPT-4.
Keeping up with LaMDA: Not to be left behind, Google has announced that it will make its AI models, including a companion to Search, public "in the coming weeks and months".
Here and there: Indian FMCG giant Dabur has reported a ~5.5% fall in year-on-year net profit to ₹476.65 crore (~$58 million), but a 3.45% increase in sales for its December 2022 quarter.
Remove, or else: Pakistan wants Wikipedia to block or remove what it terms "blasphemous" content from its website within 48 hours or face a nationwide ban.
THE DAILY DIGIT
2
The number of months it took for OpenAI's ChatGPT to reach 100 million monthly active users, making it the "fastest growing consumer application in history." (Reuters) 
FWIW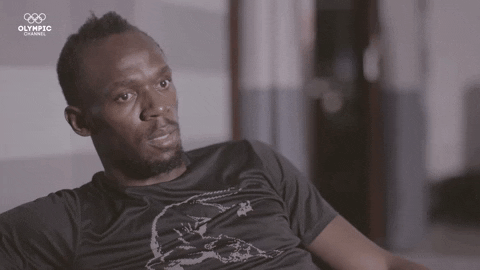 The audacity: It wasn't enough that an employee of Jamaican financial company Stocks & Securities Ltd (SSL) reportedly embezzled the world's fastest human out of $12 million. Turns out that the person, who'd defrauded 39 other clients, approached Usain Bolt's managers for a loan to help compensate other victims. The employee has been fired for incompetence and gross negligence (no sh*t, Sherlock). As to whether Bolt can recover his lost $12 million: SSL's insurance policy only covers employee wrong-doings up to $1 million.
On a different note: There'll be no hailing King Charles III—in Australia, anyway. The island continent is removing the British monarchy from its new AUD 5 ($3.6) bill. The last monarch to feature on that banknote was the late Queen Elizabeth II. Australia will instead feature an "indigenous design" honouring native Australian people, which, if you ask us, is overdue given the shameful history of how the country came to be settled. Charles may feature on coins though. Small change and all that.
Short-lived bargain: Whoever posted the Porsche Panamera ad from the company dealership in Yinchuan, China is in big trouble. That's because the person wrote that the luxury car costs 124,000 yuan ($18,392) when it actually starts at 998,000 yuan ($148,023). What ensued was a mad rush in bookings, obviously. An embarrassed Porsche had to apologise and promise to issue refunds. To save face, it's "negotiated an agreeable outcome" with the very first person who made the online reservation. I guess one can hope, after all.