Discover more from The Signal
The Signal is a daily curated newsletter that helps you understand the latest developments in business, tech, finance, economy, and policy with sharp analysis and crisp insights thats fun to read arriving at 8AM daily in your inbox.
Over 81,000 subscribers
Samsung's home run
Also in today's edition: TikTok gets a dose of Joe; India's green hydrogen rush; Beijing wants to rein in Chinese fintech; An inflection point for podcasting
Good morning! This year's most bonkers tech announcements are coming not from the ongoing Consumer Electronics Show, but from… elevator manufacturers. Axios reports that Schindler, Otis, TK Elevator, and Kone will launch features ranging from app-scheduled elevator rides to VIP-only services. The Big Four elevator companies also envision a future where cloud-connected lifts sync with wearables and travel timings. They want to personalise ambient lighting and music options to your liking, which means they want your data (yikes). Also on the anvil: lifts that travel horizontally. Consider us floored.
🎧 In today's edition of all things AI, it will make elevators smarter. The Signal Daily is available on Spotify, Apple Podcasts, Amazon Music, and Google Podcasts, or wherever you listen to your podcasts.
If you enjoy reading us, why not give us a follow at @thesignaldotco on Twitter and Instagram.
The Market Signal*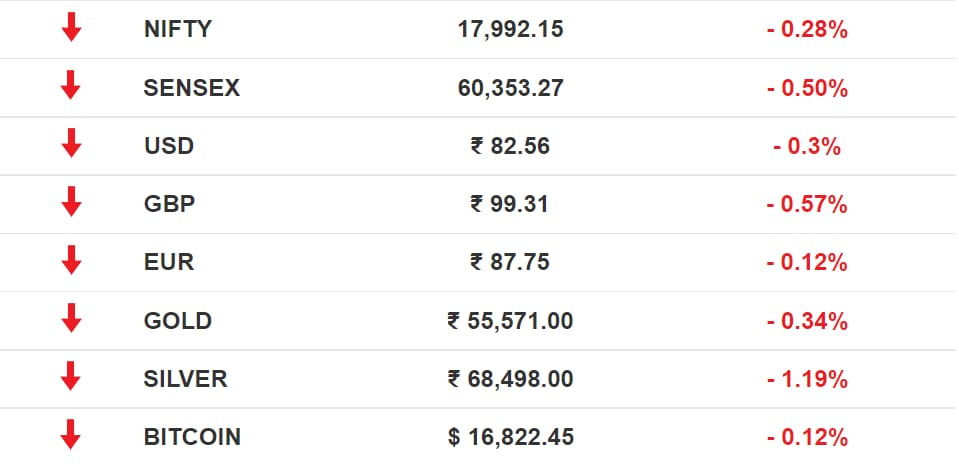 Stocks and crypto: The US Federal Reserve's resolve to fight inflation spooked Indian investors on Thursday. Domestic equities lingered in the red for the second straight day.
Shares of crypto-focused bank Silvergate dropped 41% in premarket trading on Thursday morning after it revealed that its digital asset deposits tumbled to $3.8 billion following the FTX collapse. It also halted plans to launch its own digital currency and withdrew from launching its own digital currency, according to Coindesk.
Early Asia: The SGX Nifty fell (-0.09%) from its previous close at 7.30 am India time. The Hang Seng Index (+0.11%) and Nikkei 225 (+0.49%) powered on.
SOCIAL MEDIA
Uncle Joe's Doing A Number On TikTok
American lawmakers are squabbling over whether or not the ByteDance-owned platform should be banned on government devices. As The Wall Street Journal puts it, the TikTok debate has moved "from Washington to Main Street."
Gaining ground: In late December, TikTok was outlawed on federal devices as part of US president Joe Biden's $1.7 trillion spending bill. Republican governors have taken a hardline stance, with 19 out of 50 states partially banning TikTok on government devices.
TikTok has ramped up efforts to clinch a security review with the Biden administration, offering concessions around user data and distancing operations. But that initiative is in jeopardy after revelations that TikTok spied on journalists.
Extra mile: Biden, whose "toughness on China" was mocked by former US president Donald Trump, may well be the one signing the order to ban TikTok one day. In doing so, he'll finish what Trump began in 2020.
🎧 TikTok can't seem to catch a break in the US. The US government continues to be divided, much like its Republican predecessor Donald Trump. The Signal Daily is available on Spotify, Apple Podcasts, Amazon Music, and Google Podcasts, or wherever you listen to your podcasts.
GREEN ENERGY
All In On H
Few decisions in India are made without a committee. So it is with energy transition. The government will entrust a panel the task of coming up with compulsory green hydrogen purchase quotas for a list of entities.
Mission mode: India has committed to reduce carbon intensity of its economy by 45% by 2030 from 2005 levels. Key to that goal is the recently cleared ₹19,744 crore ($2.4 billion) green hydrogen mission which will incentivise making electrolysers and green hydrogen. The mission also envisages private-public partnerships for R&D.
Ambition mode: The policies align and support the ambitions of the two richest Indian businessmen, Mukesh Ambani and Gautam Adani, who have promised to produce the world's cheapest green hydrogen. Ambani has handed over the running of most of his conglomerate to his three children to focus on its $75 billion green energy initiatives.
CES
It's Home Sweet Home For Samsung
The world's largest tech convention is back with some bangers. Highlights so far at the ongoing Consumer Electronics Show (CES) 2023 include Sony and Honda's EV joint venture, cloud gaming in cars, Samsung's concept phone that folds and slides, and an Acer laptop desk that doubles as an exercise bike. Withings launched a portable urine analysis lab. Oh, there's also colour-changing cars.
Meanwhile: Barron's reports that Twitter will use CES to rebuild relationships with clients and skittish advertisers. The Elon Musk-led company emailed an "influence council" comprising marketing and advertising executives to assure them of brand safety.
All that said: Samsung is entering Amazon, Apple, and Google territory with the launch of SmartThings Station, its smart home hub that's also a wireless charger. It's a big deal because:
The Signal
SmartThings Station works with first and third party platforms supported by Matter, the interoperable smart home standard backed by Samsung, Google, Apple, and Amazon. This means Station can be a universal controller for Amazon Alexa, Google Home, and Apple Home.
Those companies will soon update their own smart home controllers to be Matter-compatible, but Samsung stands out for its ambitions. Foreseeing another choppy year, Samsung consumer gadgets chief Han Jong-hee wants to capitalise on the company's huge ecosystem and integrate everything from fridges and microwaves to smartphones and smart TVs. To this end, he combined the consumer electronics and smartphone divisions and tasked a team with overseeing inter-device connectivity.
There is an Achilles heel though: Samsung's struggles with software capability.
FINTECH
Beijing's Ant March Won't Let Up Anytime Soon
Alibaba's financial arm Ant Group has received regulatory approval to raise $1.5 billion for its expansion into consumer finance. This is significant because Ant's 2020 IPO plan was quashed as part of Beijing's crackdown on Chinese tech giants.
But there's a catch. State-owned publication China Daily reports that the city of Hangzhou will become the second-largest shareholder in Ant's consumer lending enterprise. Meaning that this business may be regulated as a state-owned lender.
Why this matters: After the crackdown on Ant Group (and by extension, Alibaba and its co-founder Jack Ma), the People's Bank of China issued the digital renminbi. As the Financial Times notes, China has been testing digital currency payments through wallet apps such as Alipay. Alipay, operated by Alibaba, is China's largest payments network.
Tl;dr: Beijing isn't easing up as much as it's changing the contours of regulation. Chinese fintech companies should watch out.
ENTERTAINMENT
Has Podcast's Summer Of Love Ended?
Major audio streaming and podcasting platforms Spotify, Amazon and Sirius XM bet millions of dollars on original content. Those investments aren't reaping returns, as we'd detailed in our entertainment year-ender. Bloomberg now reports that Spotify is freezing budgets for new podcasts, and Amazon is retracting from or renegotiating unsigned deals.
There's more: Platforms are suffering lower revenues because there's less ad money coming in. As such, they're claiming a lion's share of ad sales scraps and offering smaller payments for new podcasts.
There are more podcasts than ever, but podcast audiences haven't grown. Listeners continue staying faithful to old shows, much like TV audiences love reruns. And so, podcast producers have steeper hills to climb.
Possible saviour?: Ads-friendly YouTube got serious about podcasts last year and added a dedicated pod page for US users. Will it deliver?
FYI
Jio in the City: English Premier League football club Manchester City has signed an exclusive content and wireless network agreement with Jio Platforms; financial details of the partnership were not disclosed.
Bad Apple: France's data regulator CNIL (short for Commission Nationale de l'Informatique et des Libertes) has slapped an $8.5 million fine on Apple for privacy breaches.
Outro: Nikkei Asia reports that Dell, the world's third-largest computer maker by shipments, will stop using China-made chips and reduce other 'made in China' components by 2024.
Office office: For the first time, homegrown companies have overtaken their American counterparts in leasing the maximum office space in India.
Oh brother: In his upcoming autobiography Spare, Prince Harry has accused Prince William of physically attacking him.
Plunge: South Korean conglomerate Samsung has posted a 69% drop in profits ($3.4 billion) in Q4, thanks to a decline in memory chip prices, according to Bloomberg.
THE DAILY DIGIT
$275,000
The cost of a giant 212-kilo bluefin tuna that was sold at the ceremonial New Year's auction in Tokyo, Japan. (Bloomberg)
FWIW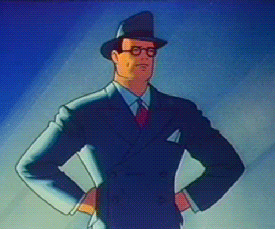 Superman for the win: US Congressman Robert Garcia will be sworn in with a copy of the Constitution and a first edition of a Superman comic, whenever that happens. Garcia revealed that the comic book helped him read and write in English when he was a young immigrant from Peru. That Garcia is a huge fan is obvious. Even his campaign posters are inspired by Superman. Well, Clark Kent isn't a bad role model to have.
Not lovin' it: Kazakhstan is paying for the price of Russia's invasion of Ukraine. Mcdonald's is packing its bags from the country since Kazakhstan is unable to find meat suppliers outside Russia. It doesn't help that Mcdonald's franchisee owner in Kazakhstan, Kairat Boranbayev, is accused of embezzlement. So much for decades of building capitalist bridges in post-Soviet eastern Europe.
No-go: Schools in New York City are taking a stance against AI chatbot ChatGPT. A host of schools have blocked it from the school internet and devices in an effort to curb cheating. In related news, a Princeton student spent his New Year building an app to detect if an essay was indeed written by AI. An algorithm to beat an algorithm? Welcome to 2023.
Enjoy The Signal? Consider forwarding it to a friend, colleague, classmate or whoever you think might be interested. They can sign up here.
Do you want the world to know your story? Tell it in The Signal.
Write to us here for feedback on The Signal.