Discover more from The Signal
The Signal is a daily curated newsletter that helps you understand the latest developments in business, tech, finance, economy, and policy with sharp analysis and crisp insights thats fun to read arriving at 8AM daily in your inbox.
Over 81,000 subscribers
Samsung's iPhone scorcher
Also in today's edition: White labels save Indian retail; Setback for digital lenders; Hulu comes to Disney's rescue; SL walks tightrope between India and China
Hello readers, many of you would be looking forward to the mid-August back-to-back long weekends to have a short vacation. So are we. The Signal team has had its nose to the grindstone to keep you up to date every day. It is taking a breather next week. This does not mean you will not get your morning fix. You will. A shorter-than-usual newsletter will land in your inbox daily at the usual time. Independence Day and Janmashtami will be holidays and we will have no edition on the following days. The long-read in The Intersection on Saturdays will return on August 27.
If you enjoy reading us, why not give us a follow at @thesignaldotco on Twitter and Instagram.
The Market Signal*
Stocks: Benchmark indices ended on a four-month high after US inflation data provided some relief to investors. IT and bank stocks led the rally. Next comes the domestic consumer price index data, which will be out Friday.
RETAIL
Consumer Thumbs-up For Private Labels In Hard Times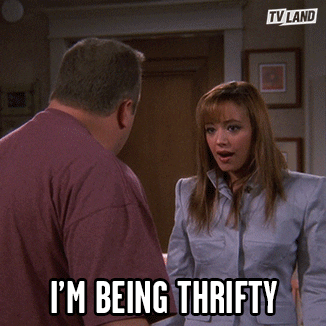 Cut-price private labels are flying off the shelves of supermarkets and department stores as middle class consumers eke out stagnant incomes to see off inflation without diluting quality of life.
Brand bites: The slack in household budgets has disappeared as unavoidable expenses such as food, groceries and clothes gobble up more of the income pie. To compensate, consumers are avoiding high-priced brands, making it rain for companies such as Shoppers' Stop, Reliance Retail, DMart and V-Mart.
Shoppers' Stop saw the highest ever quarterly sales for its own labels. Reliance Retail's similar business jumped six times compared to the same period of the previous year.
Kantar data also showed sales of unbranded products in some segments rising 7%-16%, while those of branded ones falling 2%-11%.
POLICY
Digital Lenders Get The Regulatory Whip
Those without NBFC licences are set to become little more than loan marketers after the RBI established fresh norms for digital lending. The new guidelines dictate that loan disbursals and payments must be executed only between regulated entities (read: banks and NBFCs) and borrowers–effectively ending revenue lines for many fintech firms that operate as neo-banks.
In a relief for borrowers, the RBI also mandated contract transparency, a grievance redressal framework, explicit permission for data collection, consent for increasing credit limits, and the option to exit digital loans.
Context: The regulator's Working Group on Digital Lending was formed in 2021 after the Centre received 7,813 complaints, mostly against predatory Chinese lending apps. In June this year, the RBI had barred prepaid payment instruments from loading their wallets or credit lines.
SMARTPHONES
Samsung Breathes Down Apple's Neck
Never mind the dip in global smartphone shipments. At its recent Galaxy Unpacked event, Samsung not only unveiled new iterations of its premium $1,000 and $1,800 foldable smartphones, but announced that foldable phone sales would surpass those of its flagship Galaxy Note. Analysts concur. It's estimated that Samsung's market share in the category could jump from 62% to 80%. Will this goad high-end rival Apple to make foldable devices by 2024-25? A Counterpoint researcher thinks so.
Dibs: The South Korean multinational also beat Apple to the punch in launching smartwatches (Galaxy Watch 5) with body temperature sensors. If you remember, Apple has long had healthcare ambitions.
Luxe immunity: Shipments of premium devices surged 20% amid the smartphone downturn. The trend is a reflection of luxury goods and services faring well despite sagging consumer sentiment and contractions in discretionary expenses. Aka the wealthy will continue splurging because they can afford to do so.
The Signal 
Samsung is nipping at Apple's heels in hardware and design innovation. It was an early mover in AMOLED screens, infinity displays, and premium foldable devices. Though the original Galaxy Fold and other early versions were panned, the Flip 3 reigned supreme.
Apple's lynchpin is its ecosystem. But it has spread itself thin across categories such VR, streaming, and even mobility. Its last true phone hardware disruptions were doing away with the headphone jack and giving its years-old A15 chip a graphics boost.
If it does enter the foldables category, however, Apple may give Samsung a run for its money. Time will tell.
FOREIGN POLICY
Caught Between A Rock And A Hard Place
Sri Lanka is in (more of) a bind.
Backdrop: In a bid to please India, the island nation deferred the Chinese space and satellite tracking research vessel Yuan Wang 5 from docking at Hambantota port on Thursday. China maintains it is a "refuelling and replenishment" exercise. India isn't buying it. China may play killjoy when the island nation asks the IMF for a $3 billion payout.
But why?: The implications could affect Sri Lanka at a delicate moment. Its bailout package requires a nod from creditors, namely Beijing and New Delhi. China, being among its largest creditors, could well use this opportunity to flex its power. Although it has played nice pitching in with $4 billion thus far to support its flailing economy, India might not hesitate to push that button too.
Tl;dr: Sri Lanka can't afford to offend both atm.
BTW: Former President Gotabaya Rajapaksa has slunk away to Thailand.
STREAMING
Hulu Is The Jewel In Disney's OTT Crown
Disney+ may have beaten Netflix in terms of subscriptions*. But this comes on the back of Hulu, the fastest growing streaming service for the company. Its success is why Disney is raising the price for Hulu's ad-supported version by $1 and the ad-free service by $2 at $14.99 a month.
But: Comcast, which controls a 33% stake in Hulu, is getting out. The exit means that Hulu would lose Saturday Night Live and The Voice and risk a loss in subscribers. However, Disney's plan to bundle Hulu with its other platforms shows that it is still top of mind for the house of mouse.
P.S.: After Netflix, Disney is now making a similar move to introduce an ad-supported tier in the US. Yup, there's a price hike involved for ad-free service.
* - This story has been updated on 18th August to reflect that Disney+ grew its streaming subscriptions than subscribers.
FYI
Tube domination: A survey by Pew Research Center revealed that YouTube, not TikTok, is the most popular social media platform among American teens.
Seoul fry: China is now butting heads with South Korea after the latter instated a US missile shield for self-defence.
Breather: Petrol prices in the US have dropped for the first time since the Russia-Ukraine war.
No child's play: The EU is set to make a decision later this month on Instagram's handling of children's data, following two years of enquiry.
Big shoes: Bata reported its best ever sales, a threefold revenue increase, and a net profit of nearly ₹70 crore for the first quarter of FY2023.
FWIW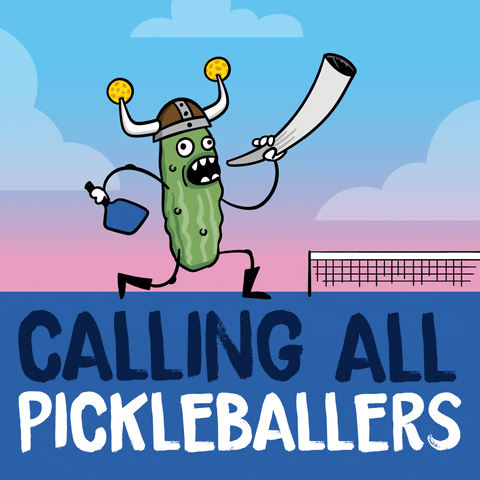 Making a racket: Pickleball is going mainstream. The sport, which has takers in Leonardo DiCaprio, Matthew Perry, and Jamie Foxx gunning, is being primed for a broadcast. The endorsers are even hoping it'd be a part of the 2028 Olympics in LA. Ambitious!
Wall of shame: Braden Wallake, the CEO of a marketing agency, made it all about himself when he decided to lay off a few employees. Unforch, things didn't go as planned. After posting a selfie of himself crying over having to break the news on LinkedIn, he was slammed for trying to milk sympathy. Our take: this is a lesson on how not to fire people.
Loyal customers: Jim Beam owner Beam Suntory saw a 13% rise in net sales despite price-sensitive consumers shifting to cheaper options. But a significant number of people aren't making any compromise with their alcohol as they continue to buy expensive bottles.
Enjoy The Signal? Consider forwarding it to a friend, colleague, classmate or whoever you think might be interested. They can sign up here.
Want to advertise with us? We'd love to hear from you.
Write to us here for feedback on The Signal.