Discover more from The Signal
The Signal is a daily curated newsletter that helps you understand the latest developments in business, tech, finance, economy, and policy with sharp analysis and crisp insights thats fun to read arriving at 8AM daily in your inbox.
Over 81,000 subscribers
Saudi Arabia's hole in one
How the kingdom came to be at the centre of a global golf merger
Good morning! Saudi Arabia is using its oil money to aggressively invest in high-profile sports worldwide. The kingdom's sovereign fund now owns the English football club Newcastle United. This week, the Saudis also backed a surprise merger between PGA Tour and rival league LIV Golf. Today's story by The Conversation analyses Saudi Arabia's sports investments and how these moves could change the face of international sports for years to come.
The Signal is now on Telegram! We've launched a group — The Signal Forum — where we share what we're reading and listening through the day. Join us to be a part of the conversation!
If you enjoy reading us, why not give us a follow at @thesignaldotco on Twitter and Instagram.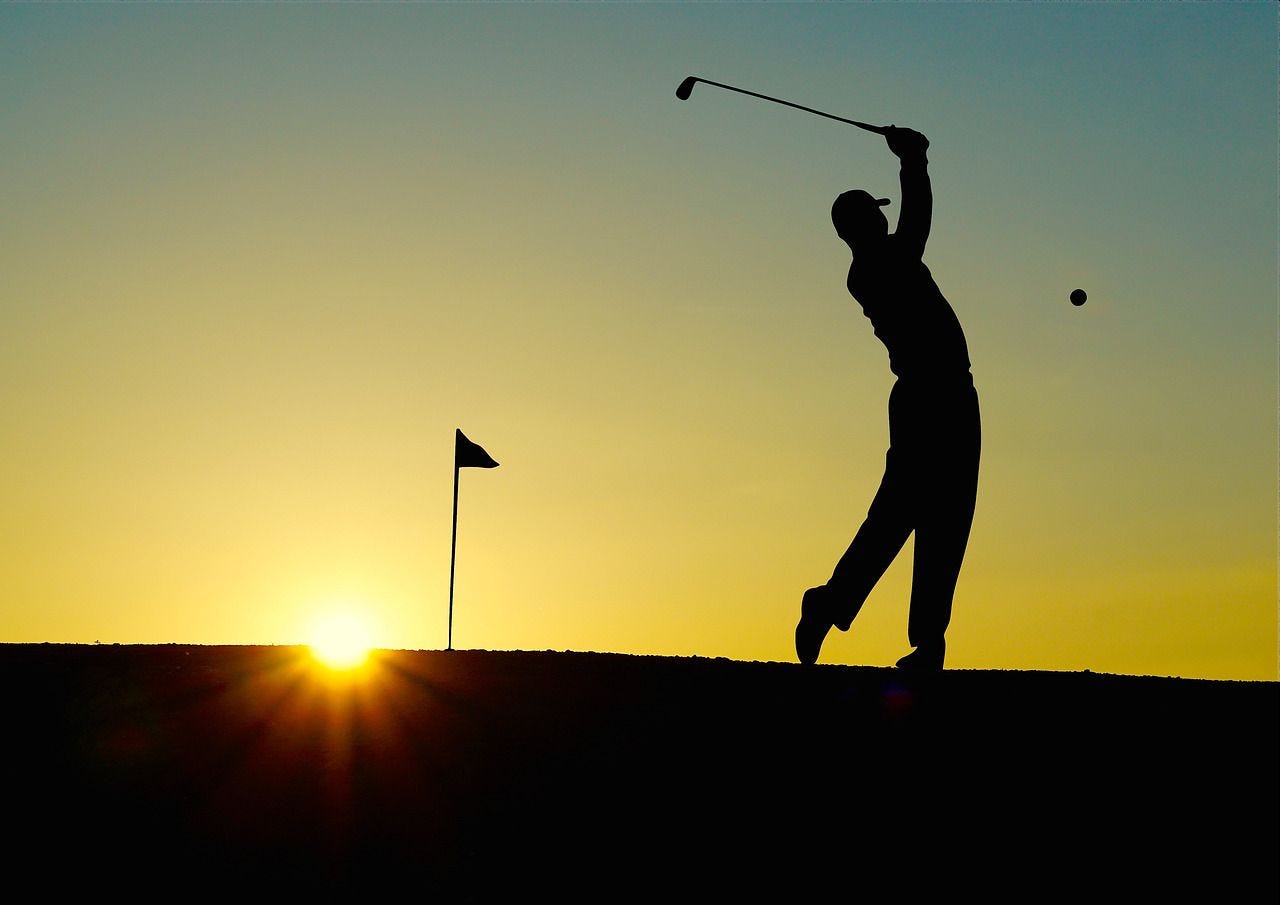 Professional golf – and increasingly world sport – is caught in a sand trap. Not the familiar hazard between fairway and green, but the Middle Eastern desert producing enormous quantities of fossil fuels.
The resulting riches are being diverted into sport, disrupting its traditional Western dominance.
The latest example is the dramatic announcement that LIV Golf, the rebel circuit led by retired Australian golfer Greg Norman and backed by Saudi Arabia's Public Investment Fund, has merged with the (US) PGA and (European) DP World Tours after two years of trench warfare.
While today's big story is LIV Golf, Saudi Arabia's involvement in sport will generate many more money-driven, politics-heavy headlines.
Welcome to the 'party hole'
There are echoes here of Kerry Packer's World Series Cricket and Rupert Murdoch's Super (Rugby) League. An aggressive, well-funded competitor takes on the sport establishment, promising to shake up a sclerotic game, bringing in new money and younger fans with lashings of razzmatazz.
LIV Golf offers shorter stroke play contests and a competitive team format. This April, Australia got a taste of it in Adelaide. Large, raucous crowds turned up, witnessing innovations like a "party hole" complete with terrace, bars and a DJ.
LIV lured leading golfers such as Australia's Cameron Smith with enormous contracts, in his case worth A$140 million (US$93.4 million). In response, the main tours banned LIV-signed golfers from most of their tournaments. Inevitably, it ended up in the courts, with LIV suing the PGA Tour for restrictive practices, and the PGA countersuing for inducement to break contracts.
Peace suddenly broke out this week via a joint news release announcing the tours and LIV Golf would morph into a collectively owned, for-profit entity. This came as a shock to tour golfers in an ostensibly player-run organisation, who found out via Twitter.
Collin Morikawa

@collin_morikawa
I love finding out morning news on Twitter
Jun 6, 2023
38K Likes   1.93K Retweets   609 Replies
Even Greg Norman – a pivotal but deeply divisive figure – was apparently blindsided and discarded.
With Saudi Arabia's Public Investment Fund governor Yasir Al-Rumayyan as chair and PGA Tour commissioner Jay Monahan as chief executive, the so-far unnamed entity must heal some deep wounds. Golfers who refused massive LIV contracts and believed Monahan's defiant rhetoric feel sold down the river. It will take more than boosterist words from golf's inner circle to placate them.
Golf's turmoil is symptomatic of the impact of huge injections of capital into sport from outside the US and Europe. It does not only come from the Middle East. The Indian Premier League, both men's and women's, has comprehensively refashioned the economy of world cricket.
China has invested huge sums in soccer, and Beijing is the only city to have hosted both the Summer and Winter Olympics.
But the Middle East is where commercial sport is seen as the future of a post-carbon economy. Last year, Qatar hosted the men's FIFA World Cup and is steadily supplementing its sports infrastructure, while the United Arab Emirates and Bahrain have committed large sums to motorsports and cricket.
Saudi Arabia is making the biggest impact on global sport through its A$10 trillion (US$6.7 trillion) Vision 2030 plan to diversify its economy under leader Crown Prince Mohammed bin Salman (also known as MBS).
Professor Simon Chadwick

@Prof_Chadwick
Saudi Arabia and sport: a strategic gamble aiming for economic, political and social goals
theconversation.com/saudi-arabia-a…
Saudi Arabia and sport: a strategic gamble aiming for economic, political and social goals
The Gulf state has an insatiable appetite for sporting glory.
May 10, 2023
26 Likes   6 Retweets   1 Replies
Money and image
Human rights come to the fore every time such non-Western countries host a major sport investment or buy a major sport property. A 2021 report by human rights group Liberty found Saudi Arabia had recently invested more than A$2 billion (US$1.3 billion) in sport. Much more since has been spent on sports such as football, golf, motor racing and cricket.
In the world game, Saudi Arabia's Public Investment Fund bought English Premier League club Newcastle United, and has recruited superstars such as Cristiano Ronaldo and Karim Benzema to the Saudi Pro League.
The sight of a laughing FIFA President Gianni Infantino seated alongside MBS at the Qatar World Cup opening ceremony fuelled suspicions that the kingdom's bid for the 2030 men's World Cup has the inside running.
Sport investment is clearly part of the country's economic agenda, but also its political positioning. Such sportswashing is a method used by illiberal regimes to cover up the ugly face of repression. Despite some loosening of controls over women in Saudi Arabia in areas like driving cars, MBS undermined his claim to be a moderniser when 81 people convicted of crimes ranging from murder to "monitoring and targeting officials and expatriates" were beheaded on one day in March 2022.
Critics of the sportswashing concept argue that it's imprecise, and moreover is a routine feature of national and corporate public relations all over the world. It is also used selectively, despite countries like Australia having their own deficient human rights records regarding First Nations peoples and refugees, and trading freely with repressive nations.
But sport attracts greater scrutiny because it is carried on television screens, not container ships. This profile was clear when Infantino was forced, after an angry response by players, to abandon plans to make Visit Saudi a major sponsor of the 2023 FIFA Women's World Cup in Australia and Aotearoa New Zealand.
Saudi tourism may have missed out this time, but Saudi capital will continue visiting many more sports and countries.
Author: David Rowe, Emeritus Professor of Cultural Research, Institute for Culture and Society, Western Sydney University
This article is republished from https://theconversation.com under a Creative Commons license. Read the original article at https://theconversation.com/how-saudi-arabia-came-to-be-at-the-centre-of-a-global-golf-merger-20720 
ICYMI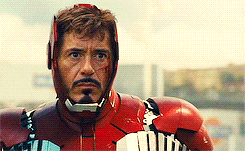 Making modern mythology: Every film studio now attempts to build a universe of interconnected films–from the Star Wars films of the 1970s to Bollywood's own YRF Spy Universe. But it all started with the OG success story—the Marvel Cinematic Universe. This story in The New Yorker is somewhat a superhero origin story itself, narrating the history of Manhattan's Timely Comics, its evolution into Marvel Comics, the repeated attempts to take the characters to films and merchandise, a corporate tug-of-war over, a bankrupt Marvel helmed by Stan Lee, and finally, the fateful Disney acquisition that birthed the modern Superhero Film with Iron Man in 2008. Today, the MCU has absorbed everyone from high-profile actors and directors to entire VFX studios and talent management agencies. Many have struggled to build careers once their stint at Marvel is over. There are famous holdouts including Leonardo di Caprio and Timothee Chalamet and critics like Martin Scorcese. But the MCU has changed filmmaking forever. And it's only Phase Four.
Shadow of doubt: Nonbank financial intermediaries are lifelines for small and midsized businesses that can't get funding from institutional markets. Little wonder then that they control $239 trillion or half of the world's financial assets. But the growing popularity of pension funds, private credit funds, sovereign wealth funds, financial clearing houses, etc. comes with a red flag: regulators still haven't assessed their financial stability. Little is known about the connections between nonbank entities and their links to institutional banks, which risk being exposed to defaults and other risks in an increasingly-unpredictable economic scenario. This Barron's longread on these so-called "shadow banks"—which incidentally triggered the 2008 financial crisis—focuses on three types of lenders, and warns of what is to come if financial watchdogs don't rein in the sector soon enough.
Jewel thief: They came, they saw, they stole. The largest jewellery theft in terms of value in US history occurred in San Mateo, California last year. Jewels worth about $100 million disappeared in a 27-minute window. But the authorities have yet to report any breakthroughs. The heist, which took place in security truck company Brink's semi-truck, has no suspects. No arrests have been made. The trade show jewellers are now locked in a legal battle (a bitter one, if we may) with the company for the insurance money. Hapless jewellers who presented their wares at the show in San Mateo, California are now being sued by Brinks. This story in the Intelligencer is a gripping account of the sensational jewellery theft.
Anatomy of a disaster: Several reporters and news outlets have tried to piece together exactly how the Coromandel Express crashed into two other trains earlier this month. Government sources say an erroneous signal sent the train down an occupied track. Some senior Indian Railways officials are pointing to earlier warnings, some are refusing the 'faulty signal' charge. The Central Bureau of Investigation has taken over the investigation. This visual story by The New York Times puts together an easy-to-follow, blow-by-blow on how the train derailed and crashed into two others in India's deadliest rail accident in over a decade.
A labour of cunning: Soon after Keir Starmer was chosen to lead the UK's Labour Party, former prime minister Tony Blair, who oversaw the glory days of the party in power with three consecutive elections victories, wrote in New Statesman: "The Labour Party won't revive simply by a change of leader. It needs total deconstruction and reconstruction. Nothing less will do."
That is exactly what Starmer is doing; breaking things and remoulding the party with a steel that has rattled several factions. He has been accused of changing colours, deviating from promises and becoming a Blairite. That may not be far off. He has said that the party should be proud of the Blair years. In the same New Statesman article, Blair says: "Ideas matter in politics, and rightly matter a lot to progressives. But without leaders who can frame and present these ideas successfully, they gather dust on shelves, not votes in ballot boxes." Starmer is out to prove that he is that leader, by hook or by crook, says this story in the Financial Times.
From Russia with love: What would be your thoughts if you are a US citizen flying an Indian airline service that is forced to land in a remote corner of Russia? The worst, right? So it was with the dozens of US citizens aboard Air India's Flight 173 from New Delhi to San Francisco which was stranded at Sokol Airport in the small Russian city of Magadan. Indian airlines are among the few allowed to traverse Russian airspace. Others are barred ever since the war with Ukraine began in February 2022. Relations between Moscow and Washington are at the lowest point in decades. But once they were settled into a sort of community accommodation, war receded into the background. This Washington Post story describes how local Russians went out of their way to make the unexpected visitors comfortable.