Discover more from The Signal
The Signal is a daily curated newsletter that helps you understand the latest developments in business, tech, finance, economy, and policy with sharp analysis and crisp insights thats fun to read arriving at 8AM daily in your inbox.
Over 81,000 subscribers
US PEs flush with Saudi $$$
Also in today's edition: E-commerce overkill; Milk prices spill over; Yoga at B-school; A well-scripted endeavour
Good morning! By now, you'd know that the current macroeconomic environment has spared no one. Not even Google. After cutting 12,000 jobs in January, austerity measures have arrived at the tech behemoth. Laptop replacements, snack bars, fitness classes, tape, staplers...the cutbacks are all-encompassing. "These are big, multi-year efforts," Google CFO Ruth Porat wrote in an internal email to employees. Well, as long as no more jobs are lost, we guess it doesn't matter if there's a few loose papers lying around the office.
Today's edition also features pieces by Dinesh Narayanan, Srijonee Bhattacharjee, and Jaideep Vaidya.
If you enjoy reading us, why not give us a follow at @thesignaldotco on Twitter and Instagram.
The Market Signal*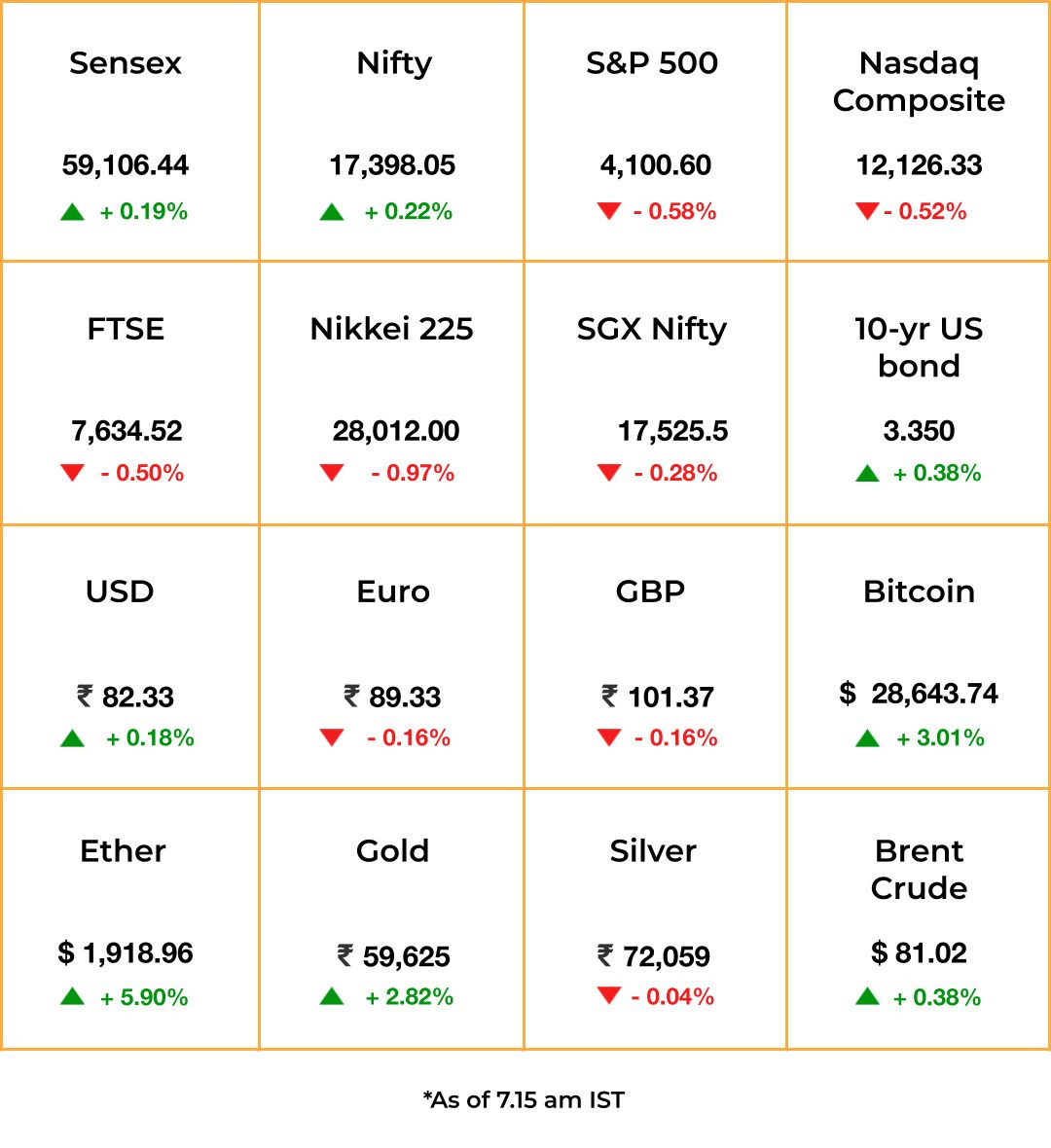 Stocks & economy: Indian equities may remain shaky today as recession-wary global investors are preferring safer assets such as gold and the Japanese yen over even the US dollar and Treasuries.
US stock indices fell on fears that while chasing inflation targets the Fed may have led the economy into a downturn. Job openings have reduced, factory activity cooled in the absence of new orders. The probability of a May rate hike is receding fast.
US banking stocks fell after JP Morgan Chase chief Jamie Dimon told shareholders that the sector was not out of the woods yet.
Back home, a tax cut may bring relief to oil refiners.
Ajay Shrivastav, CEO of Dimensions Corporate Finance advises topping up on shares in the metals, minerals and hospitality space instead of banking.
E-COMMERCE
PhonePe and Ajio Are Coming For Bharat
Another Walmart company is entering e-commerce. Fintech major PhonePe on Tuesday launched Pincode, a hyperlocal marketplace app powered by the Open Network for Digital Commerce, the Indian government's plug-and-play, zero-commission e-commerce platform. Pincode serves categories such as grocery, medicines, food, electronics, and home decor.
This zero-commission e-commerce model seems to be getting popular. After Meesho, Reliance Industries' fashion platform Ajio is set to launch a marketplace for low-priced products, The Economic Times reports. A la Meesho, Ajio Street won't charge sellers any commission but will earn from ads and logistics.
Ajio made its name as a marketplace for branded goods (average order value of >₹1,000 or $12). With Ajio Street, the retailer is going after low-cost longtail fashion and accessories (average order value of ₹300-₹350). It could be yet another monetisation stream for millions of value-conscious users Reliance is capturing via free streaming of the Indian Premier League.
THE IMPRESSION
What's Up With OTT?

Cord cutting was supposed to give us freedom from cable TV's tyranny, but it is morphing into the same-old cable experience instead. There are too many OTT apps to subscribe to, and so much content to see. Platforms are increasingly relying on bundle deals to acquire an audience. While it seems like a good idea for everyone involved, smaller platforms find they are getting dependent on the money coming in from these bundles.
In the inaugural edition of The Impression, Soumya Gupta examines how this will shape the future of subscriptions in India's OTT industry. As long as our future is cable-like, with multiple apps to subscribe to, bundling will be crucial to determine who succeeds among OTT platforms. The Impression will land in your inbox every Wednesday at 3 pm, starting today. Hit the button below to subscribe for free: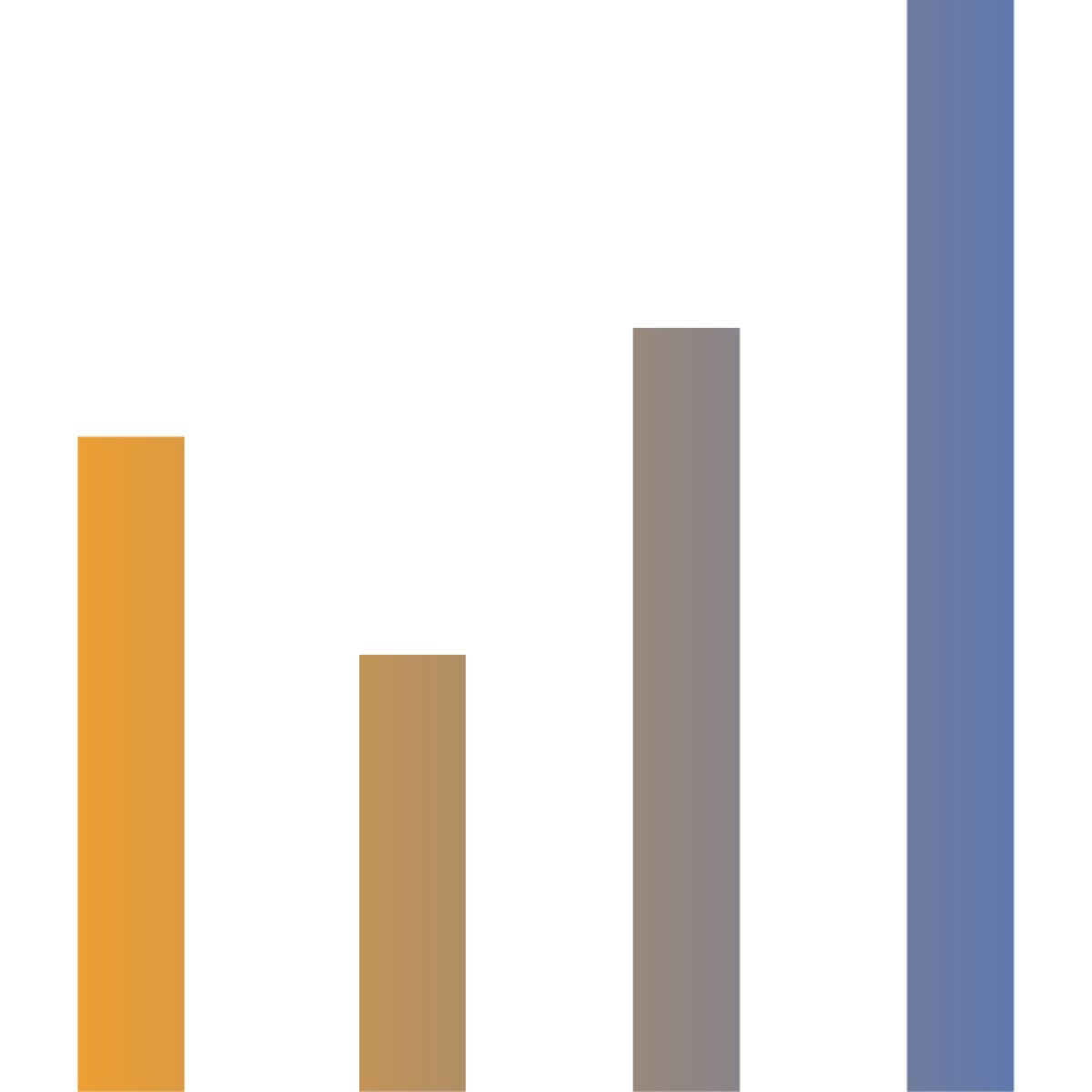 The Impression
A weekly newsletter on the business of content
DAIRY
A Curdled Market
Apart from oil prices, the Reserve Bank of India's rate-setting committee, which is currently deliberating whether to raise rates or not, must be keeping a close watch on milk, a heavyweight in the retail inflation index.
Why: India is the world's largest producer of milk, but lumpy skin disease and a shortage of milch cattle due to a pandemic-induced slowdown in breeding has hit production even as demand rises. Milk and cream imports rose by 1,024% in January. Local milk production increased only by 1% in the past year, sending prices soaring by 15%.
Trouble in India's dairy sector could impact global milk and milk product prices. Local demand will also rise, as not only milk but a meal without paneer (cottage cheese) or curds is unthinkable in a majority of vegetarian homes. Overall demand is expected to rise 7% this year.
TECHNOLOGY
Saudi Arabia Is Having A (Money)Ball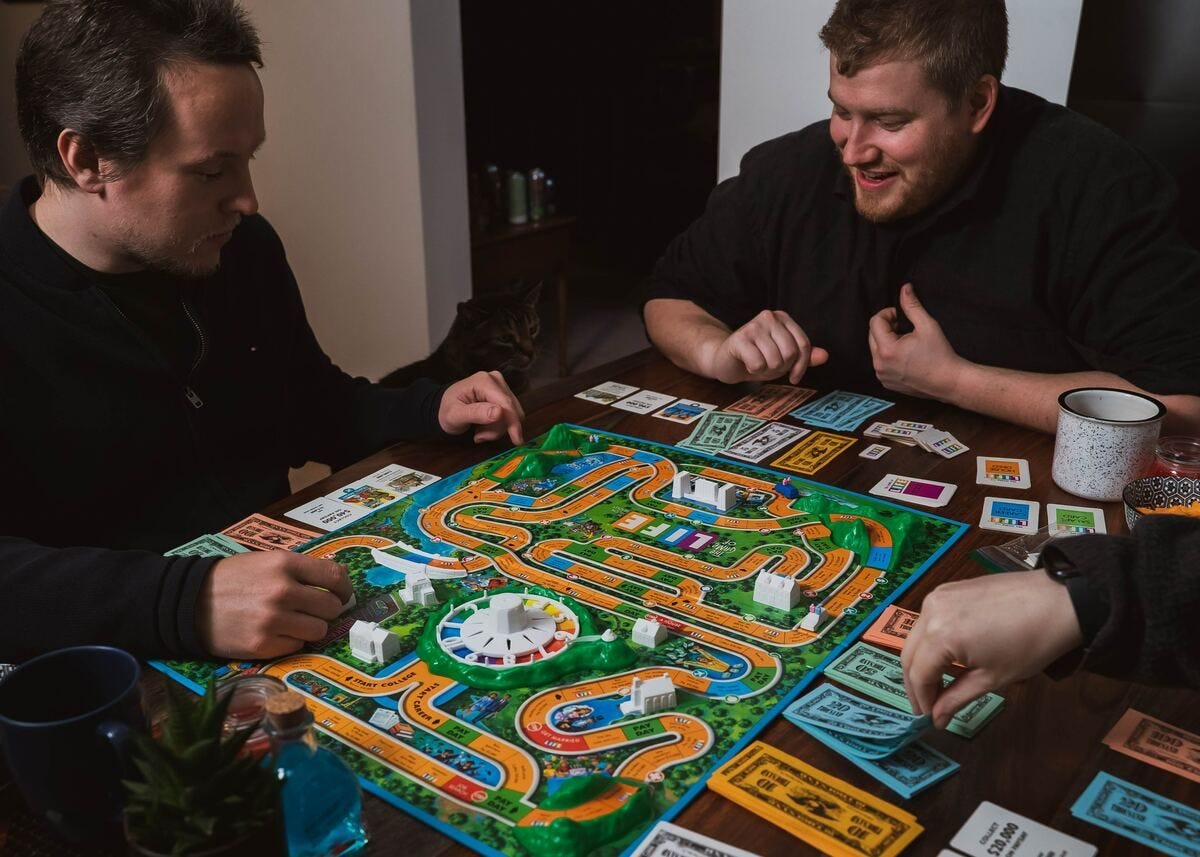 The desert kingdom is in a hurry to spread its oil-fuelled bets—far and wide.
Let's play: Saudi Arabia's entertainment ambitions are taking flight. Not only is it brokering deals with Hollywood (and Bollywood), but the Savvy Games Group, a subsidiary of its $620 billion sovereign fund—Public Investment Fund (PIF)—is building a thriving gaming hub in Riyadh. That, for the country, is a $38 billion bet after already investing in Nintendo, Activision Blizzard, and Tencent.
Sugar Daddy: Another PIF subsidiary, Sanabil Investments, has been handing out $2 billion a year to 40 American venture capital funds and private equity firms such as Apollo Global Management, a16z (Andreessen Horowitz), Coatue, B Capital Group, and Insight Partners, as a limited partner. The PIF itself has been a prolific backer of large funds such as SoftBank ($45 billion into its Vision Fund) and Blackstone, to name a few.
The Signal
The Saudis ploughing money into American funds comes at an interesting time—when the kingdom's relations with the US government are in flux, while it moves closer to China. Beyond geopolitics, VCs and PEs seem to have gone beyond their moral dilemmas of cosying up to Saudi Arabia—something they deliberated after the 2018 murder of journalist Jamal Khashoggi.
It's not hard to guess why: a tough funding environment is a reason enough to dig into the kingdom's deep pockets and take what comes!
MANAGEMENT
B-School Courses Get Edgy
The Michael Scott school of management, as you would know, is long passé. Modern businesses are awoke to social, cultural, and technological trends that not only impact their balance sheets but also their character and personality as corporate citizens.
Catching up: Business schools are now updating their curricula to sync with new business needs. Students at the Indian Institute of Management Kozhikode can study financial crises, learn life skills in Karma Yoga classes, and work on X-Culture Business projects. IIM Indore has 17 new electives, including media and gender, and cryptocurrencies. IIM Lucknow is leaning heavily towards artificial intelligence and sustainability.
IIM Kozhikode designed its courses to focus on the role of institutions, their nature and the processes by which they evolve, Mint quoted its director Debashis Chatterjee as saying.
🎧 B-Schools in India are switching up their curricula. Also in today's edition: UFC and WWE team up to form a $21 billion entertainment company. Listen to The Signal Daily on Spotify, Apple Podcasts, Amazon Music, Google Podcasts, or wherever you get your podcasts.
ENTERTAINMENT
Endeavor Packs A Punch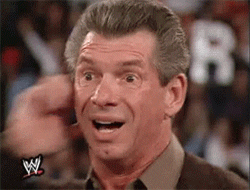 World Wrestling Entertainment (WWE) executive chairman Vince McMahon must be a relieved man. Entertainment agency Endeavor will club its mixed martial arts franchise Ultimate Fighting Championship and the heavily scripted WWE to form a global live sports and entertainment heavyweight worth $21 billion.
Why tho?: Live events are generating 💲💲💲among cable TV and streaming platforms. It's why you won't need a ticket to attend Coachella.
Old hacks: Walt Disney is bringing back its 2016 hit film Moana with a new live-action adaptation. Its previous live-action remakes include classics The Lion King and Beauty and the Beast. Why is Disney being lazy? Well, it's all about the money. In related news, Warner Bros. is making a new Harry Potter TV series.
New order?: After making TV pilots uncool, streaming giant Netflix is experimenting with the model with the comedy series Little Sky.
FYI
Slow go: The World Bank and Asian Development Bank have cut India's growth projections for FY24. While the former now expects it to grow at 6.3% as opposed to the 6.6% forecast in December 2022, the latter pegs it at 6.4%, down from 7.2%.
Not happening: Vedanta Group's plan to sell its international zinc business to Indian group company Hindustan Zinc Ltd is on the verge of collapsing.
Pink slips: Walmart's proposed job cuts at its e-commerce warehouses are likely to impact more than 2,000 workers, company filings show. Apple is also trimming jobs in its corporate retail team.
War chest: Private equity major KKR has closed a new $8 billion fund for Europe, its largest ever for the region. This tops up the $6.6 billion fund it raised in 2019.
The end: Credit Suisse held its last annual general meeting, with chairman Alex Lehmann apologising to angry shareholders over its recent fate—a forced merger with rival Swiss bank UBS.
Add to cart: French beauty giant L'oreal has acquired Australian luxury cosmetics brand Aesop for $2.5 billion. Aesop was owned by Brazilian beauty and cosmetics company Natura & Co. US beauty major Revlon is also exiting bankruptcy.
Orange-d: After last week's indictment, former US president Donald Trump was formally charged in a 2016 case involving hush money payments to porn star Stormy Daniels.
THE DAILY DIGIT
₹33,862.20 crore
Or $4.1 billion. The total worth of the properties/assets attached by India's Directorate of Enforcement in corporate fraud cases in the last five years under the Prevention of Money Laundering Act. (LiveMint)
FWIW
Out: Two things: the English Breakfast Society exists (?), and it has declared a war against hash browns. The group is on a mission to hack the treat from the traditional English breakfast, calling it a "lazy American replacement." It is instead gunning for the British classic bubble and squeak, a dish made from leftover potatoes and cabbage. According to the society's website, an English breakfast should include sausage, bacon, fried egg, grilled tomato, mushrooms, baked beans, black pudding and toast. This tew much. If anything, beans belong in the bin.
Total siyapa: French minister Marlene Schiappa has earned the ire of her colleagues for posing on the cover of Playboy, accompanied by a 12-page interview on gender equality and LGBTQ+ rights. This comes as the country is facing nationwide protests over its controversial pension reforms. The criticism that Schiappa has received despite the ongoing crisis tells you all about her party's priorities.
Good intentions: ..well, that's debatable. It's 2023, and photo albums have given way to digital footprints. Talk about being extra. Far-sighted parents today are snapping up email addresses, domain names, and social media handles across platforms to curate the perfect online personality for their babies. Well, curating multiple accounts since birth sounds like a punishment here. Somebody needs to remind these millennial parents that it's like getting them an Orkut account (you remember?) in the next two decades.