Discover more from The Signal
The Signal is a daily curated newsletter that helps you understand the latest developments in business, tech, finance, economy, and policy with sharp analysis and crisp insights thats fun to read arriving at 8AM daily in your inbox.
Over 81,000 subscribers
Devil and the deep blue sea
Also in today's edition: Sequoia vs. Sequoia; Come rain, Come Shein; Google, Microsoft spar over the future of health tech; How much is Reliance Retail worth?
Good morning! Sometimes, the jokes write themselves. An iron bridge weighing 6,000 kg belonging to Adani Electricity was stolen from Malad West, Mumbai, last month. The 90-foot-long makeshift bridge was constructed as a passage for power cables in June 2022. This structure was set to be dismantled once a new bridge was made… except that it disappeared into thin air. Imagine the shock of Adani Electricity reps, who realised only on June 26 that the iron structure, worth nearly ₹2 lakh ($2,420), had been stolen. The Times Of India reports that investigators combed CCTV footage and learnt that one of the people involved worked with the firm that constructed the new bridge. Talk about gall, and then some more.
The Signal is now on Telegram! We've launched a group — The Signal Forum — where we share what we're reading and listening through the day. Join us to be a part of the conversation!
🎧 Tomato prices across India are surging. Also in today's edition: we give the deets on health tech startup PharmEasy's woes. Listen to The Signal Daily on Spotify, Apple Podcasts, Amazon Music, Google Podcasts, or wherever you get your podcasts.
Today's edition also features pieces by Soumya Gupta, Julie Koshy Sam, Srijonee Bhattacharjee, and Jaideep Vaidya.
If you enjoy reading us, why not give us a follow at @thesignaldotco on Twitter  Instagram and Threads.
The Market Signal*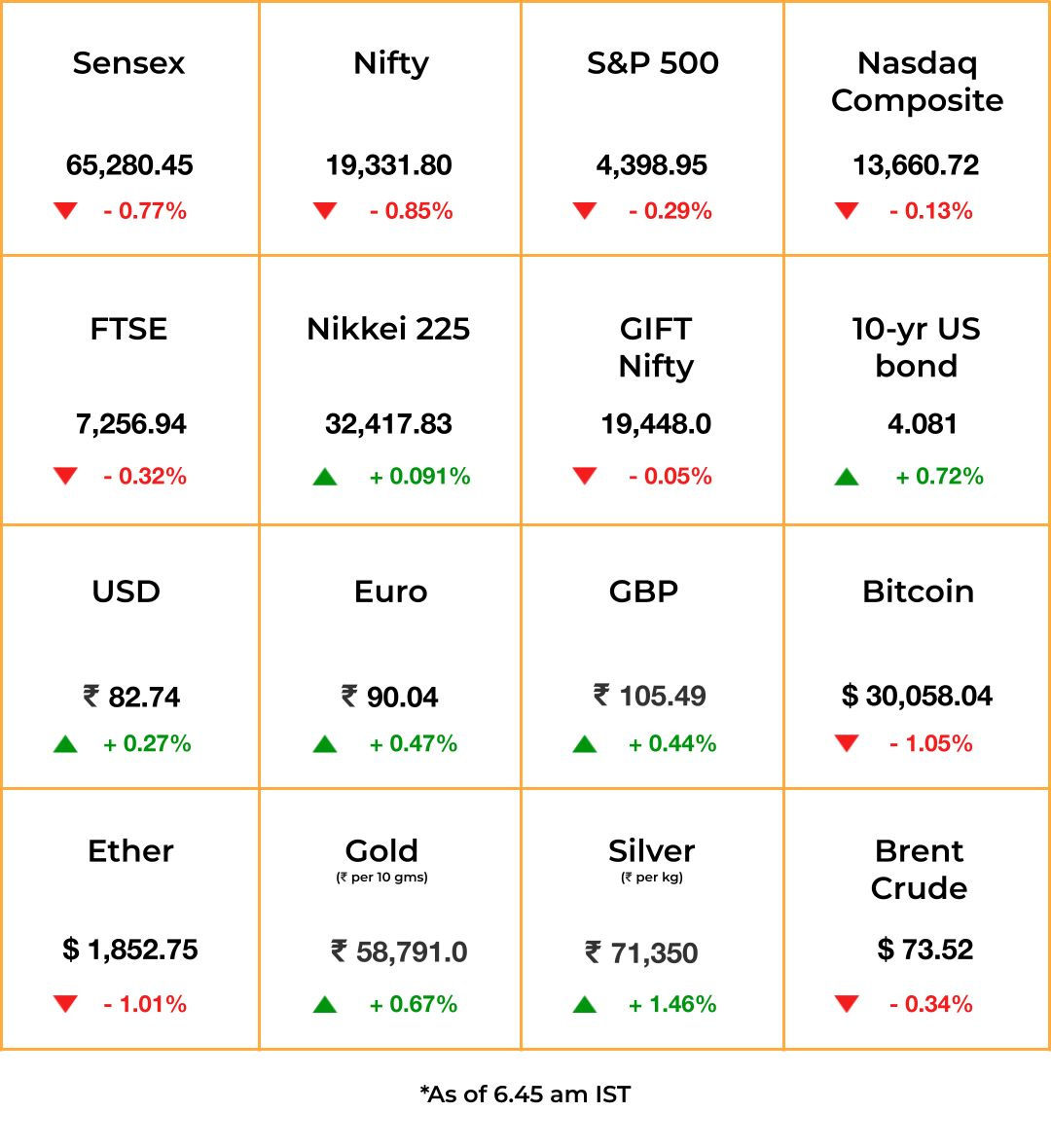 Stocks & economy: US Treasury Secretary Janet Yellen's visit to China this weekend created a scaffolding for the two economies to begin repairing ties although beginning at the lowest rung. Yellen insisted that the US was looking to de-risk rather than decouple. The first test of her work would be the reception of the incoming restrictions on American firms' investment in China.
The Chinese economic recovery was still sluggish as inflation continued to slow in June.
US stocks lost steam; despite a slight cool off in the job market, wage inflation remained high. While the inflation print due Wednesday would be crucial in determining the US Fed's path, a quarter basis-point hike has been factored in for this month. S&P 500 companies are bracing for a weak earnings season.
Stocks in India may falter further. TCS would take center stage this week, with results due Wednesday.
INVESTING
Sibling Rivalry
Despite its vehement denials, Sequoia's three-way split was widely understood to have been an attempt to see off geopolitical risks from the US-China discord. But it has kindled a sibling rivalry among the new spawns.
The Chinese unit, HongShan, led by Neil Shen and armed with a $9 billion chest raised last year, is quietly setting up base in Singapore, considered the Indian unit Peak XV's turf. HongShan is also holding a "Chinese field trip" in November for overseas investors. Interestingly, US President Joe Biden told China to "be careful" in dealings with Russia because it needs western investments.
US-bound: The Peak XV top brass is, meanwhile, touring the US to meet global investors as well as scout for investment opportunities in artificial intelligence. The fund, which has about $2.5 billion of dry powder, will open a US office soon.
THE PLAYBOOK
Esports' Baby Steps To The Olympics
The inaugural Olympic Esports Series, a sort of trial run while authorities deliberate whether to include esports in the Olympics, concluded in Singapore recently. It had a pretty odd selection of games, such as Zwift, Tic Tac Bow, WBSC eBaseball: Power Pros, Just Dance, and Virtual Regatta. The biggest title was Fortnite, but it was a modified version with no "violence". Meanwhile, the Asian Games, where esports will be a medal event for the first time, is doing things slightly differently. In the latest edition of The Playbook, our weekly newsletter on the business of sports and gaming, Jaideep Vaidya unpacks where things stand in terms of esports being included in the Olympics. You can read it here and subscribe to The Playbook for free below: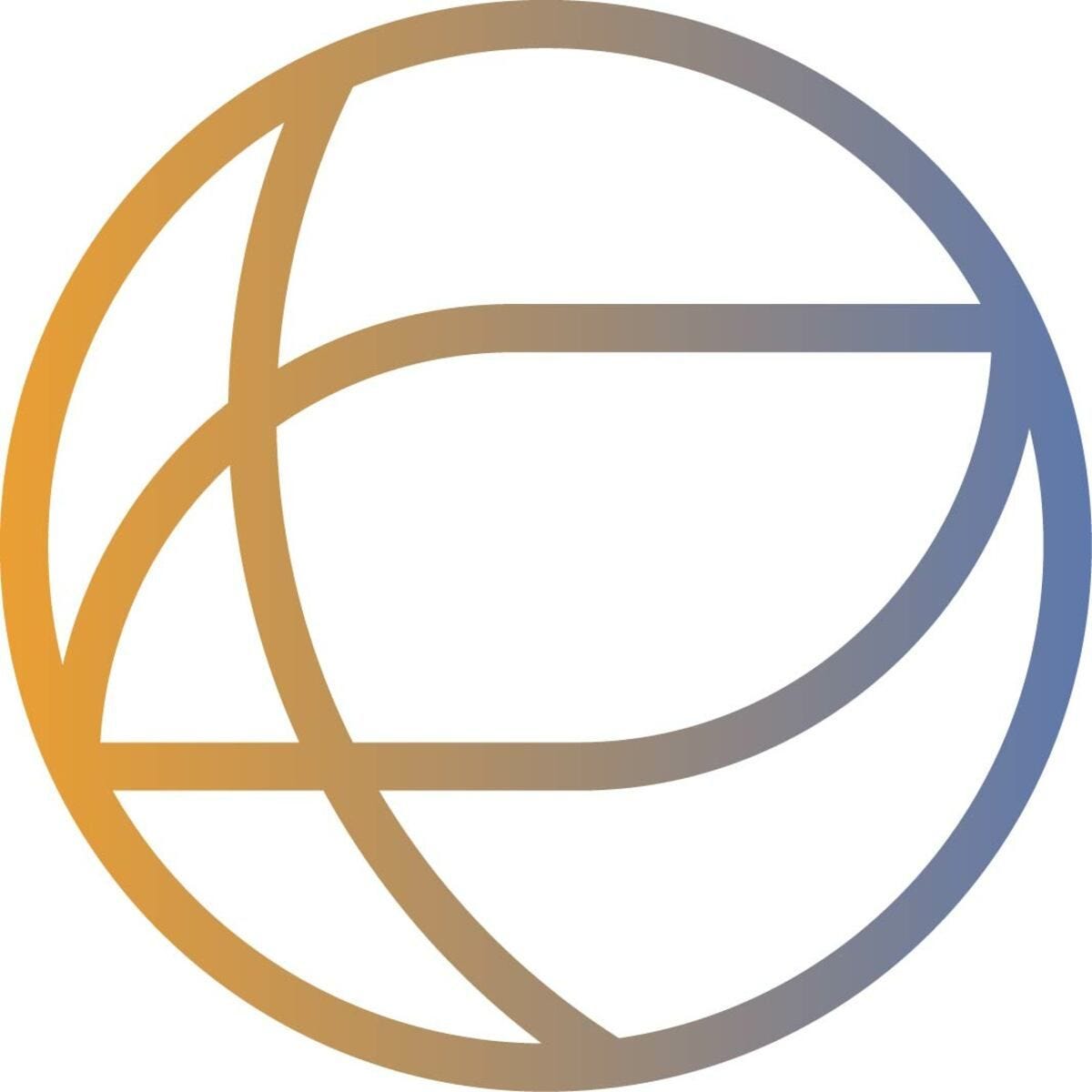 The Playbook
A weekly newsletter that deconstructs the business of sports and gaming.
RETAIL
Out-Amazoning Amazon
Shein is launching a marketplace, reports The Wall Street Journal. Apart from its own goods, the fast-fashion giant will now list third-party sellers. It's also introducing categories outside fashion, beauty, and lifestyle. Essentially, it's taking on Amazon. TikTok, too, launched a live-commerce marketplace. Both companies are wooing sellers with hefty incentives.
Quick fix?: Shein is expanding despite allegations of labour and environmental abuse. The company is also reportedly partnering with Reliance Retail to re-enter India after being banned in 2020. A shift to marketplaces is its chance to build more transparent supply chains outside China, WSJ said.
Savvy, at last: Walmart seems to have cracked it, too. Its global e-commerce business doubled in the last three years as it invested in Amazon-like tech innovations. It's even testing drone deliveries and deploying "Alphabots" in warehouses. Analysts are excited about the traditional retailer's stock again, since e-commerce adds to its bottom line.
ENVIRONMENT
Don't Do It, You Morons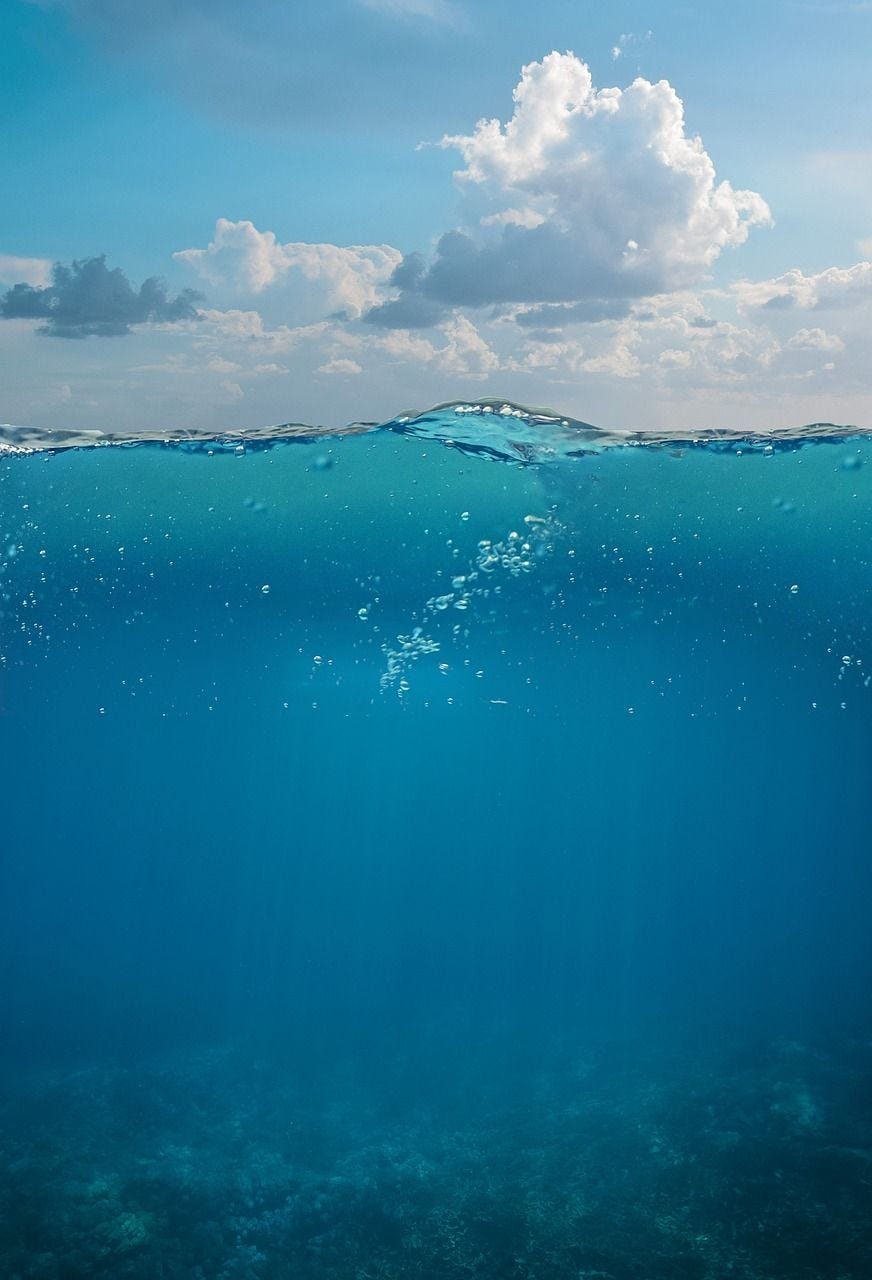 Image by Alexandra_Koch from Pixabay
Gallows humour is the only way out of our inevitable doom. How else do we deal with clowns world leaders fighting over digging deeper holes—literally—even as the earth burns to a record crisp?
What are you talking about?: Deep-sea mining. Today marks day one of a three-week negotiation process at the International Seabed Authority (ISA).
ISA, established to preserve deep-sea ecosystems and regulate mining there (an oxymoron if we ever saw one), has 186 member states. China, which holds five of 31 exploration licences worldwide and dominates the global minerals market, favours seabed mining. So do Russia, Norway, and South Korea. Sixteen countries, including France, Ireland, Germany, Chile, and climate-vulnerable Pacific island nations, are opposed.
The Signal
Some argue that a greener and AI-powered future isn't possible without underwater mining for metals (cobalt, nickel, REEs, manganese, etc.) that will help us get there—especially because terrestrial mines are becoming less productive.
But even companies with a stake in said future aren't buying this argument. Volvo and BMW—which produce EVs—and Google and Samsung oppose deep-sea mining. Additionally, ISA has no frameworks for environmental harm, no compliance monitoring system, and no scientific assessment group to vet applications.
Scientists have warned that the practice could wipe out entire ecosystems with blasting, noise pollution, and the spread of radioactive materials.
Almost all ISA member states are also signatories to the High Seas Treaty, which obligates them to protect waters already stressed by overfishing and pollution. To quote Greta Thunberg: "How dare you?!"
TECH
Watch Out, WebMD
The internet's favourite go-to for health queries could be under threat. The Wall Street Journal reports that Google is piloting medical chatbot technology Med-PaLM 2; think an automated medical assistant.
OpenAI investor Microsoft is also gunning for AI-driven health tech. It's teamed up with health software company Epic, and is testing models to supplement doctors' notes and reminders.
But: Medical experts warn about potential misuse of patient data, and the tendency of chatbots to generate irrelevant or inaccurate information. The World Health Organization has voiced concerns about generative AI for health-related purposes.
Recap: Big Tech is desperate for a course correction after its numerous failures in healthcare and life sciences. Meanwhile, Apple is using its wearables ecosystem to offer everything, from hearing assistance to heart arrhythmias detection.
Speaking of Apple: The production woes plaguing Vision Pro have everything to do with the headset's pricey, difficult-to-design, and difficult-to-scale micro OLED displays.
VALUATION
The True Worth Of Reliance Retail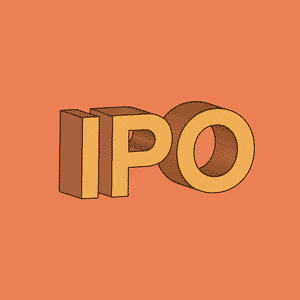 A long-awaited IPO is around the corner. Billionaire Mukesh Ambani-founded Reliance Retail is in the home stretch of selling shares to the public. Valuers have put a tag of $92 billion-$96 billion on the startup, which runs 18,040 stores, supermarkets, and online grocer JioMart.
Promoter firm Reliance Retail Ventures, which also houses the group's consumer goods business and global brand partnerships, owns 99.91% of Reliance Retail. The company announced it will buy back the shares held by others and those issued to employees as options. It will extinguish the shares it buys back at ₹1,362 ($16.49) apiece.
Therein lies the rub: Reliance Retail shares have been trading at over ₹3,400 ($41.15) in the grey market. Those who bought them are staring at a steep loss, a plight similar to Paytm's grey-market buyers in 2021.
FYI
Monsoon fury: At least nine people have died in Himachal Pradesh after heavy rains triggered landslides and damaged houses.
Veggies shock: The rains in Himachal have damaged crops, pushing tomato prices sky high. Other vegetables are also likely to become expensive.
Regulatory jumble: India's telecom regulator Trai has started the consultation process regarding regulating OTT communication apps such as WhatsApp, Telegram, and Signal, as demanded by telcos.
Turmoil: Binance is reportedly facing an exodus of top executives following the US Securities & Exchange Commission's lawsuit against the crypto exchange and the likelihood of the Justice Department filing criminal charges.
Potayto potahto: PepsiCo won't be allowed to patent its potato variety grown in India for Lay's chips after an Indian court turned down its appeal against a previous order.
Takeover bid: Three private equity firms, Carlyle Group, Bain Capital and Cerberus Capital Management, are looking to buy Adani Capital, an NBFC owned by the Adani Group.
Cheaper travel: The Indian Railways is reviewing fares of some short-distance Vande Bharat trains that have low occupancy. It's also reducing fares by up to 25% in air-conditioned chair cars and executive classes of other trains with low occupancy.
THE DAILY DIGIT
$850 billion
What Jack Ma's clash with Beijing likely cost his companies, Ant Group and Alibaba. (Bloomberg)
FWIW
All work and no play...: …makes Jack a dull worker. According to various studies, the best thing you could do for your career is give yourself a break. One study published in Harvard Business Review concluded that those who put their leaves to good use are twice as likely to be promoted than those who don't. It needn't even be a sabbatical. According to a 2012 analysis, folks who spent four to six days hiking while ditching their electronic devices scored higher on creative problem-solving tests by 50%. If you need more reasons to bolster your case for taking that much-needed breather, here's the link. Until then, here's a sign to 👏🏼 use 👏🏼 those 👏🏼 pending 👏🏼 leaves.
Would you take ChatGPT as your lover?: Sex toy company Lovense, popular for its remote-control-operated vibrators, is counting on AI chatbots to drum up interest in its products. Dubbed the ChatGPT Pleasure Companion, users can select stories ranging from romantic to spicy (their words, not ours). The app then writes a customised story (or obscenities, you do you). Tbh, we weren't fans when this was a thing in the Joaquin Phoenix starrer Her (2013), and we aren't fans of it now. In related news, ChatGPT witnessed a drop in users for the first time since its launch in November 2022.
It's Taylor Swift's world: Remember we told you about how Taylor Swift's Eras Tour may have propped up the US economy? Well, now, other countries want a bite of that success. Leaders from Thailand, Chile, Canada, and Australia have tweeted to the star to consider making a pitstop in their countries. The "TSwiftLift" effect has a lot to do with it. For instance, fans boost hotel revenues when the blockbuster Eras Tour halts in a city. Psst: has anybody considered Beyonce?