Discover more from The Signal
The Signal is a daily curated newsletter that helps you understand the latest developments in business, tech, finance, economy, and policy with sharp analysis and crisp insights thats fun to read arriving at 8AM daily in your inbox.
Over 81,000 subscribers
Sequoia's gift for India
Also in today's edition: Crypto job well runs dry; Bye bye, booze surrogacy?; Aadhaar data farmed by unknown; Telcos' phone bill whammy
Good morning! Decades ago, Internet Explorer was the de facto web browser. Time went by, but Microsoft's IE didn't keep up. Soon, it was the subject of memes. It now retires on Wednesday as what else, but an icon (pun intended). Google Talk, which was a go-to before Slack became cool, will shut down on Thursday.
🎧 It's the end of an era. Internet Explorer and Google Talk are shutting down for good.
If you enjoy reading us, why not give us a follow at @thesignaldotco on Twitter and Instagram.
The Market Signal*
Stocks: Benchmark indices slumped for the third straight day amid negative global cues. Investors remained cautious with central banks looking to tame inflation. The focus remains on the US Federal Reserve, which will conclude its meeting on Wednesday. India's wholesale price index (WPI) inflation surged 15.88% in May, a three-decade high.
Early Asia: The SGX Nifty was resilient, advancing 0.09% higher than its previous close. The Hang Seng Index index followed suit. Nikkei 225 was swimming in the red at 7.30 am Indian time.
TELECOM
Your Calls Are Getting Dearer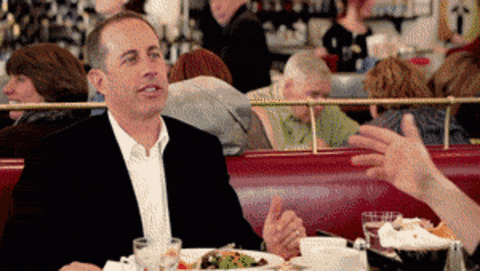 And so is your data. Phone bills will shoot up soon. Reliance Jio just increased JioPhone's prepaid pack by 20%, and other telecom service providers are dialling the next round of tariff hikes.
What we know: Vodafone India Limited (VIL) and Airtel may escalate prices by 10%-12% by Diwali this year. Alongside Jio, they'd already increased prices by 20%-25% in November 2021. Airtel's revenues jumped by 21% in FY2022 as a result.
Airtel and VIL are aiming for an ARPU (average revenue per user) of ₹200. The 5G spectrum auction also has a role: telcos will have to shell out more if it's steep. Hikes in the prices of diesel—which powers network towers—are eating away at margins too. The only solution is to bill us more ¯\_(ツ)_/¯.
🎧 Talk is not cheap. Get ready to cough up more for calls and data. We tell you why.
AADHAAR
Data Harvest On PM-Kisan Site
Two weeks after the government cautioned—and retracted within days—users from handing over photocopies of their Aadhaar card on demand, a researcher revealed that the PM-Kisan scheme website was leaking Indian farmers' unique identity-linked data.
How? Atul Nair found that anyone who wanted to reap the data could run a script on the website to download the information. Nair reckons the data of more than 110 million farmers could have been compromised. He'd alerted cyber monitor CERT-IN in January, but the problem was confirmed as fixed only on May 28, a day after the warning on Aadhaar photocopies.
Government websites leaking Aadhaar data is not new. Safeguards were said to have been built in 2017, with each department asked to designate an official specifically to prevent Aadhaar data leaks.
INVESTING
Sequoia Sweetens The Pot For India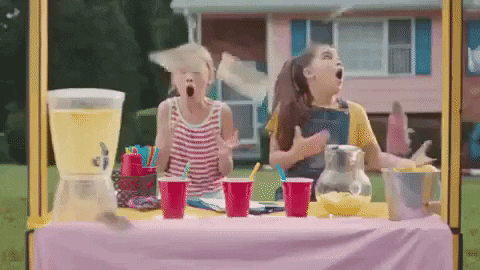 The wait is over. Sequoia Capital finally announced its $2.85 billion fund for Indian and southeast Asian startups, of which $2 billion is earmarked for the former. This is the largest India-focused corpus by any VC firm yet.
Murmurs about Sequoia's $2 billion-plus fund did the rounds in January this year. But the announcement was postponed due to controversies dogging portfolio companies Zilingo, BharatPe, Trell, and law firm Algo Legal. Even before 2022, Sequoia was no stranger to founder drama.
The Signal
For Indian startups, Sequoia is the gift that keeps giving. The VC has invested in 36 of India's 102 unicorns and is also betting big on crypto. The announcement will buoy founders cornered by bear markets, a global tech rout, and funding slowdowns.
For Sequoia, there's no better time for its limited partners or LPs (who supply the capital for investments) to seek exponential returns. Just last month, it declared the 'crucible moment', advising founders to conserve cash and prioritise profits over hypergrowth. If Sequoia's current and future portfolio companies adhere—and god knows they need to—LPs could be in for a killing. That's because Sequoia upended the VC model last year so partners can remain involved across company lifecycles (seed-stage, venture, growth, going public) and get better returns.
Sequoia had already deployed $6 billion in India. With the new fund, it'll now manage $8 billion and be a force to reckon with for rival funds… so long as its portfolio companies remain unproblematic.
CRYPTOCURRENCIES
Crypto's Job Shop Is Closed
The Big Tech hiring slump is now coming for crypto. Coinbase will cut its workforce by 18%, laying off approximately 1,100 employees. BlockFi and Crypto.com are reducing headcounts by up to 200 and 260, respectively. Crypto exchange Gemini, owned by the billionaire Winklevoss twins, laid off 10% of its employees. Binance is the only one going on a hiring spree.
Why? The great crypto downturn. Bitcoin crashed to a record-low of $21,000 on Tuesday, down 60% from its November 2021 high. Crypto lender Celsius suspended all withdrawals and transfers, leading investors to believe that another Terra-like collapse could be on the horizon. Over the last few months, crypto billionaires' fortunes have dissipated as quickly as they manifested.
ALCOBEV
Booze Sponsorships Are On Thin Ice
The Bacardi NH7 Weekender music festival may have to find a loophole to keep the 'Bacardi' tag. The music CDs and drinking sodas may go offline as well. The Government has banned surrogate ads across print, television and online, with immediate effect.
Lowdown: Those guilty will invite a penalty of ₹10 lakh-₹50 lakh on manufacturers, advertisers and endorsers. Alcohol companies United Breweries and Bacardi, among others, are looking for some clarity from the Centre. The latest guidelines do not elaborate on "brand extensions". It's through this loophole that alcohol and tobacco brands launch new products under their name. All eyes will be on the Central Consumer Protection Authority (CCPA) here.
Syntax: Brands circumvent the hurdle by using social media to interact with consumers. Blenders Pride Fashion Tour and NH7 are two examples. But will the move affect liquor consumption? United Spirits says about 10% of its revenue comes from surrogate ads. What's more, the IPL could see a clampdown of such ads.
FYI
It's official: The Competition Commission of India has approved the merger of Tata-owned Air India and AirAsia India.
Alvida: The Henley Global Citizens Report projects that 8,000 uber rich Indians will leave the country in 2022, even as the number of dollar millionaires and billionaires in India grows by 80% over the next 10 years.
All hands Musk: Elon Musk will address Twitter employees in his first ever town hall with the company on Thursday.
Parents Day: Meta is launching parental supervision features for its Oculus Quest VR headset and for Instagram in the UK.
Texits: Tesla fired its Singapore country manager as part of a 10% workforce reduction exercise. A key policy executive in India also resigned after Tesla put its entry into the country on hold.
Rabbit hole? A new study from NYU Stern Center showed YouTube's role in the spread of rampant hate speech and misinformation in countries including India.
Look up: Amazon will launch its much-hyped drone delivery service in California later this year.
FWIW
Sealed with a kiss: In an unfortunate turn of events, Buzz Lightyear's story has been pushed to the sidelines again. Pixar's new film may not release in the UAE because of a same-gender kiss. All this after the UAE decided to end film censorship. Oh the irony.
Mix-and-match: The purists wouldn't approve of this. Say hello to whiskey and coke in a can. Jack Daniel's has entered the ready-to-drink segment with a classic bar cocktail. The drink will contain 5% alcohol. Fun fact: PepsiCo entered the RTD segment with Mountain Dew this year.
Served: For the first time, an anonymous hacker was served with a temporary restraining order via an NFT airdrop. The order was issued by the New York Supreme Court in the $8 million LCX exchange hack filing, according to law firms Holland & Knight and Bluestone, which served the restraining order.
Want to advertise with us? We'd love to hear from you.
Write to us here for feedback on The Signal.