Discover more from The Signal
The Signal is a daily curated newsletter that helps you understand the latest developments in business, tech, finance, economy, and policy with sharp analysis and crisp insights thats fun to read arriving at 8AM daily in your inbox.
Over 81,000 subscribers
Sharks are circling boardrooms
Also in today's edition: Ultrafast grocery deliveries make a crash; Big Tech can't stop shopping; War clouds loom over global recovery
Good morning! There's no hakuna matata for Disney as its enchantment wears thin on the very scions of the first family of animation. Abigail Disney—the granddaughter of Roy Disney and the grandniece of Walt Disney—has, along with her siblings, bankrolled a documentary critical of the entertainment conglomerate and its former CEO Robert Iger, reports the New York Times.
As we enter 2022, horrors of Covid-19 continue to haunt restaurateurs. While we are on the subject of financial troubles, tech stocks and the crypto world are not having it. Both the markets are crashing, with bitcoin posting a trillion-dollar loss. All this and more in the latest edition of The Signal Daily. 
The Market Signal*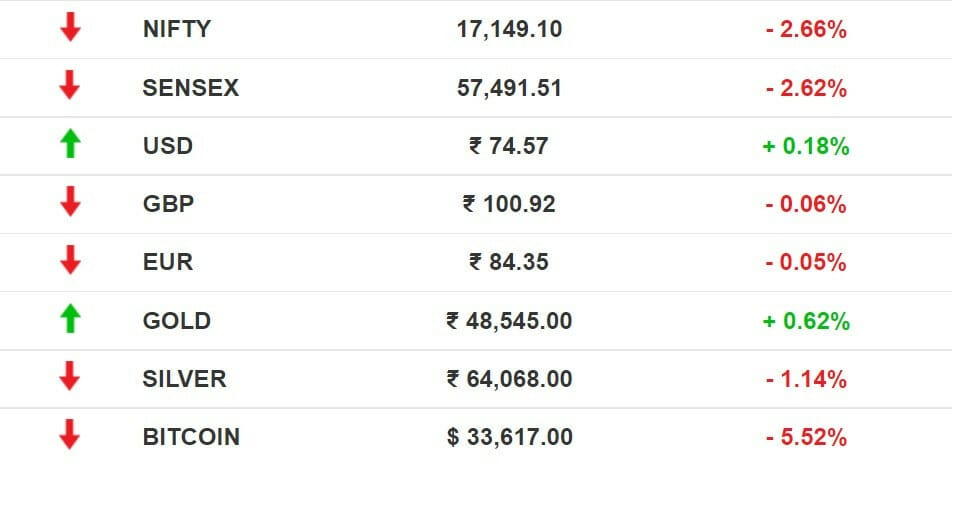 Stocks: It was a bloodbath on D-Street as bears tightened their grip amid rising global concerns. All sectors were in the red. Among new age companies Zomato was down 19.6%, Paytm 4.4% and Policybazaar 10%. As we had forecast, a correction was overdue. The slide augurs well for the finance minister as it gives plenty of room for the market to take positive cues from the union budget on February 1. 
The Human Cost Of Hyperconvenience
Ultrafast grocery deliveries are resulting in riders endangering not only their jobs, but also their lives. As per a Reuters report, Blinkit and Zepto riders are risking penalties by marking orders as 'delivered' even before arriving at a customer's destination. They are also speeding in a country that has only 1% of the world's vehicles, but accounts for 10% of road fatalities.
Post haste: As per the World Bank, two-wheelers in India are 30 times more prone to accidents than cars; in obsessing over all things ultrafast, the very delivery companies that increased the number of two-wheelers on our roads are devaluing riders' lives. This is a global issue that has led to gig worker revolts.
Ultrafast SOS: Conversely, emergency medical response is woefully slow in India. Which is why health tech startup StanPlus just raised $20 million to cut down its ambulance response time from 15 to eight minutes.
TRACKING THE THIRD WAVE
When Mothers Screamed
In an unusual pandemic coping technique, a bunch of Boston mothers with bottled-up rage, anguish and exhaustion gathered on a football field and let out a primal scream into the night. 
Unlike them, the WHO cannot cope with the Biden administration which believes it's not doing enough. The US wants a separate emergency fund with donors such as Bill and Melinda Gates Foundation running it. 
Silver lining: Thailand is doling out booster doses while Singapore and Indonesia have floated a no-quarantine travel bubble. Europe may be in the "pandemic endgame" but immunologists aren't too optimistic.   
Caution: Lockdown curbs are lifted in Xi'an; It is now Beijing's turn to gripe. 
Back home, Omicron is now the dominant strain in India with hospitalisations increasing. India withdrew from Women's Asian Cup 2022 because of an outbreak.
Board Games On Wall Street
Unilever may face pressure to shake up its business model after activist investor Nelson Peltz bought a stake in the company days after it was forced to drop a $50 billion bid for GlaxoSmithKline's consumer health division.
Similar pressure: Another activist investor Blackwells Capital wants the troubled stationary-bike maker Peloton to fire its CEO and consider a sale as its share price fell more than 80% in the last year. The department store Kohl's is also caught in an activist campaign lately as it is receiving multiple bids from activist hedge funds.
In India: Independent directors of Future Retail have fobbed off Amazon's bid to fast-track its due diligence. 
The Signal
As companies struggle to come to terms with a world still in the grips of a pandemic, temperature is rising in boardrooms as jumpy investors and bargain-hunting rivals are piling on the pressure. Someone like Peltz would give the management of Unilever, whose shares have risen a paltry 13.7% in five years, the heebie jeebies because he is reputed to have forced giants such as P&G, General Electric and Mondelez to mend their ways. 
More companies are likely to face shareholder ire as both overzealous calls and ultra-conservative decisions made during the pandemic have gone wrong. Traditional firms will also have to adjust to changed consumer behaviour and contend with online competitors stealing market share. 
Big Tech: Always Be Closing
There's literally no stopping technology giants from pursuing their Pac-Man strategy. Last year, even as the US government trained its antitrust guns from the shoulders of the Federal Trade Commission, they went on a shopping spree.
Go big or go home: Microsoft snapped up 56 companies, while Amazon and Alphabet struck 29 and 22 deals respectively in 2021. That has extended into 2022 with Microsoft buying Activision Blizzard for $69 billion. Apple and Amazon might be eyeing a now-troubled pandemic darling, Peloton.
FTC watcheth: These companies have also spent big (beyond acquisitions) to beef up lobbying muscle. They will now square up against an aggressive FTC and an emboldened Congress. 
Tanks & Missiles Threaten Global Recovery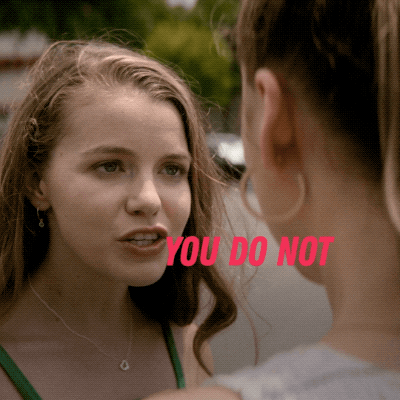 War machinery has been actively deployed in key locations across the world, raising the spectre of renewed conflict and economic pain. 
Will there be war? That's anybody's guess but there is a lot of sabre-rattling going on. By exposing what Vladimir Putin is up to, the US and friends may have managed to counter Moscow's stealthy ways from making any rash moves but it revealed divisions among them. And, Putin may send in the tanks anyway.
Raining fire: The Iran-backed Houthis in Yemen are now targeting Saudi Arabia and the UAE's oil installations with ballistic missiles. Abu Dhabi has managed to destroy them mid-air but a hit could send oil prices into the stratosphere. 
China sent its biggest posse of fighters to scare Taiwan, which scrambled its own jets. China also claimed that it chased US destroyer USS Benfold near the Paracel island although the US navy denied it. 
FYI
Raking in: Swiggy is now a decacorn. Ola Electric is half that with a $200 million round. Flipkart and Walmart have invested $145 million in Ninjacart. Good Glamm has bought yet another stake.
Verbal slam: Tennis legend Martina Navratilova has criticised Australia Open for banning T-shirts supporting Chinese player Peng Shuai. Meanwhile, the Australian Prime Minister's WeChat account was hacked. WeChat fervently denies it. 
More power: Panasonic plans to produce next-generation lithium-ion batteries for Tesla from 2023 and invest more than $700 million in Japan. 
The two India: The annual income of the poorest fifth of Indian households fell 53% in the last five years. School dropout rate also surged.
Complete shift: Lamborghini will stop making pure combustion cars from this year such as Aventador as it plans to go all EV.
Maharaja comes home: Air India will finally be owned by the Tata Group on January 27 after the government hands it over. 
New in town: Tech giant Google will drop a location pin in Pune in 2022.
FWIW
Welcome to Hotel Inn-tendo: Fans visiting Nintendo's landmark in Kyoto are probably in for a surprise. A popular selfie haunt with gamers, it is now a hotel. Much of the landmark is still intact; the iconic signboard still clings to the wall. Scheduled for an opening this April, reservations are now open. 
AI intervention: Concierge services are now one text away. Large hotel chains in the US now rely on texting and automated messages through AI to serve clients. These bots have stepped in during staffing shortages, a boon in the pandemic. For now, nobody's complaining. 
Simpin' around: The simp culture is now a part of the crypto universe, where fans of influencers are forming crypto cubs or Decentralized Autonomous Organizations where pictures of the influences (mainly women) are sold as NFTs with or without their permission. 
Want to advertise with us? We'd love to hear from you.
Write to us here for feedback on The Signal.