Discover more from The Signal
The Signal is a daily curated newsletter that helps you understand the latest developments in business, tech, finance, economy, and policy with sharp analysis and crisp insights thats fun to read arriving at 8AM daily in your inbox.
Over 81,000 subscribers
Singapore co gets proxy sanctioned
Also in today's edition: Banking behemoth in the making; MPL to enter Web3? There's a startup M&A boom; All eyes on Tether
Good morning! A lot happened at the Grammys. K-pop group BTS was robbed of the golden gramophones for the second consecutive year. Soon enough, a seething BTS Army got #Scammys to trend on Twitter. Even as the Koreans failed to make history, Louis CK won an award for the best comedy album. Not a good look. We are with the Army on this one.
In this episode, Farheen Khan unravels the political turmoil in Pakistan. We also delve into the recent HDFC-HDFC Bank merger. With this, HDFC becomes the second-largest bank in India after State Bank of India. Tune in to The Signal Daily!
The Market Signal*
Stocks: The long-awaited HDFC-HDFC Bank merger announcement fired up indices. Adani Total Gas shares zoomed 5.8%, hitting a new lifetime high. Overseas, Elon Musk sent Twitter shares soaring more than 20%. Brent crude slipped to $103.29 per barrel.
BANKING
It Was Not An If, But When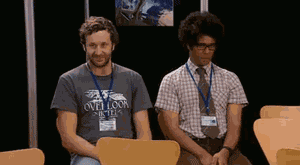 The long-awaited consolidation has finally happened. India's largest private lender, HDFC Bank, will merge with its parent and the country's biggest home financier, HDFC. Shareholders of the mortgage lender will get 42 shares of the bank for every 25 shares held in HDFC. Foreign shareholders own 72% each in both companies.
Why now: HDFC chairman Deepak Parekh said the timing was decided by the convergence of regulation for banks and non-banking finance companies. It would also have become difficult for HDFC to maintain its margins in an environment of rising interest rates without access to low-cost funds.
The merger will create a financial behemoth with a combined balance sheet of ₹17.87 lakh crore. The process is likely to take anywhere between 12 to 18 months.
GAMING
MPL Might Go Down The Axie Route
Mobile Premier League wants to join the Web3 play-to-earn gaming craze. The company is attracting investment interest from FTX, a Bahamas-registered cryptocurrency exchange.
How? Play-to-earn games use small amounts of cryptocurrency as incentives to lure users. MPL's play-to-earn feature could become a key attraction since it's a crypto layer to real-money gaming. MPL is approaching investors to raise capital, and cryptocurrency exchange FTX is one of them.
NFTs have been a hit or miss in the gaming industry, as many gamers have voiced scepticism over the need for blockchain technology. Despite this, Indian gaming startups such as MPL's rival Dream11 and Nextwave Multimedia are looking to launch NFTs. Cricket NFT startup FanCraze also plans to expand into gaming.
ASIA
US-China Standoff Twists The Lion City's Tail
Singapore is the latest ground-zero of Sino-American tensions masquerading as Russia-Ukraine sanctions. Singaporean telecom electronics wholesaler Alexsong was blackballed by the US for helping Russia skirt sanctions. The move comes a week after Russian smartphone maker BQ tested Huawei's HarmonyOS when Google mulled revoking Android certifications for its devices.
Sea change: Singapore's tech giants Grab and Sea Ltd—whose e-commerce arm Shopee exited India after the country banned its China-backed gaming division Garena—cumulatively lost $71 billion in stock routs. Nearly 2,600 km east of Singapore, Hong Kong is preparing for a change in government as incumbent Carrie Lam announced she wouldn't run for a second term. Lam was criticised for being a Beijing stand-in during the 2019-2020 Hong Kong protests.
The Signal
The US-China battle for influence in Asia is intensifying. Pakistan Prime Minister Imran Khan alleged a US conspiracy against him and named top US diplomat Donald Lu as threatening him for his friendship with China and overtures to Russia.
Quad member Japan is holding talks with the Philippines about maritime security in the South China Sea, even as Chinese foreign minister Wang Yi tries to placate his Filipino counterpart over disputes over the Spratly and Paracel Islands. Much to US' relief, presidential frontrunners in the Philippines are softening pro-China stances.
Sri Lanka's economic crisis, spurred in part by high-interest infra loans from China, is igniting a blowback against the Rajapaksa family. It'd be a Quad coup if India can pry its island neighbour loose from China's embrace.
India is at the centre of it all with foreign ministers, top bureaucrats and intelligence officials from the world's foremost powers making a beeline to New Delhi.
STARTUPS
VCs Tighten Purse Strings
The good news is that 15 Indian startups were crowned unicorns between January and March 2022. But the funding jar is drying up, making way for mergers and acquisitions. 
The lowdown: The Good Glamm Group, Cred, Chalo and the Zomato-Blinkit mergers made headlines. According to database GlobalData, funding activity reduced in February 2022. These troubles also spill over to global venture funding: blame it on the ongoing war, rising cost of funds, and decreased risk appetite.
On hold: Although 46 companies have received Sebi's approval, public listing plans are being folded up. LIC has postponed its plans until May. It's a similar story with Delhivery. Oyo is slashing its IPO size. Ronnie Screwvala-backed edtech Lido shut down while Trell and Furlenco laid off employees.
CRYPTO
Stablecoins Reach The End Of The Tether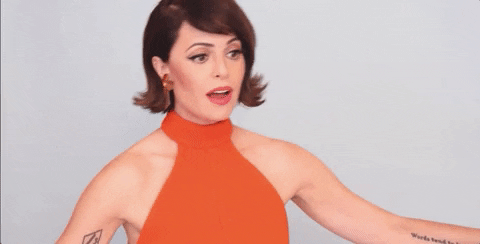 Tether—the largest stablecoin (backed by the US dollar) and the third-largest cryptocurrency by market value—is facing an avalanche of short bets that its price will tank since one-third of its reserves are lent to embattled Chinese property developers. It doesn't help that US lawmakers just introduced the Stablecoins Transparency Act, which will require stablecoin marketplaces to be transparent about reserves.
Why does this matter?: Tether is notoriously opaque about its risky stakes in unproven crypto startups. As a stablecoin, Tether is critical for investors in India, who use it as a crypto trading gateway.
Elsewhere: The ping-pong valuations of Bitcoin, the world's most valuable cryptocurrency, is making investors break into a sweat regardless of a March 2022 revival. But volatility hasn't curbed crypto adoption. A survey reveals that nearly half of all people who have digital assets bought crypto in 2021.
FYI
Under the lens: The Competition Commission of India is seeking a probe into the practices of food delivery platforms Zomato and Swiggy. The National Restaurant Association of India says the companies delayed payments and charged exorbitant commissions.
Empty coffers: Lebanon's deputy prime minister Saadeh al-Shami announced that the country and its central bank are bankrupt. The country has been saddled with an economic crisis since 2019.
Strategy: Tech platform for pre-owned vehicles, Droom Technology will spend about ₹500 crore to acquire five to six auto companies in the next three years.
Numbers game: Corporate cards startup EnKash bagged $20 million in its latest fundraising round from existing investors.
Slump: India's manufacturing Purchasing Managers' Index fell to 54.0 in March, its lowest since September 2021.
Bandwagon: Maruti Suzuki has set up a dedicated team to crack the growing EV market.
FWIW
Pimp my art: Designers are selling NFTs, ranging from 0.1 ETH ($340) to 1 ETH ($3,400), in the form of eggs. Called @TweetDAO, patrons can access the account to speak their minds. While some promote their NFTs, most are simply chaotic.
Reality check: Even as the Russia-Ukraine war unfolds before our eyes, locals are in the dark about the developments. Lithuania-based CallRussia.org cold calls Russians to give them an idea of the human tragedy.
One for the team: A 60-year-old German man has vaccinated himself against Covid-19 90 times to sell forged vaccinated passes. Eventually, the police got wind of his game. He is now under investigation.
Want to advertise with us? We'd love to hear from you.
Write to us here for feedback on The Signal.