Discover more from The Signal
The Signal is a daily curated newsletter that helps you understand the latest developments in business, tech, finance, economy, and policy with sharp analysis and crisp insights thats fun to read arriving at 8AM daily in your inbox.
Over 81,000 subscribers
Smartwatches find their fit
Also in today's edition: India's caught the entrepreneur bug; China grooms "little giants"; Talent scouting comes to TikTok
Good Morning! Angry Birds wants your undivided time and attention. The company behind the game, Rovio, launched a mobile game and released an animated series on Netflix in January 2022. We wonder who their TG is, given its die-hard fans have grown up.
The Market Signal*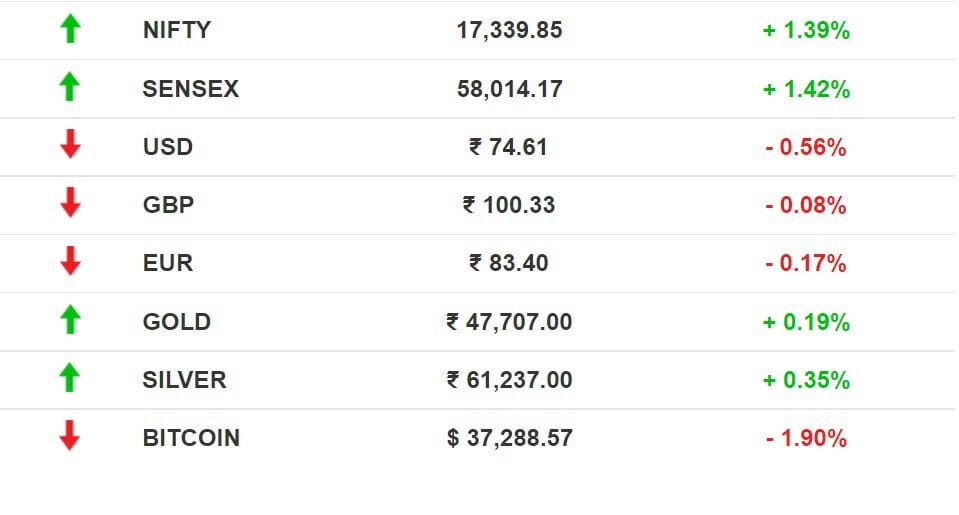 Stocks: Positive signals from the Economic Survey 2021-22 boosted benchmark indices as markets saw a broad-based rally. Bank stocks have been doing well on good earnings and credit growth. The setting up of a bad assets bank has also helped sentiment in the public sector bank counters. LIC has raised the shareholders' fund from ₹100 crore to ₹6,600 crore ahead of its IPO.
Where Entrepreneurs Roam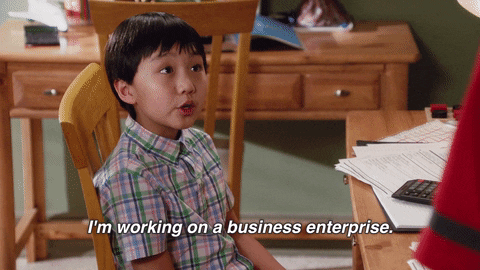 Entrepreneurship in India is more widespread today than it ever was, the Economic Survey for 2021-22 revealed.
Startup land: The number of startups in India increased from 733 to more than 14,000 in five years. India has minted 83 unicorns, 43 of them in 2021, and it is now the third largest startup ecosystem in the world behind the US and China.
A heat map shows that new firms are spread evenly across the country although their concentration is higher in Mumbai and NCR, which was ahead of Bangalore by startups added in 2021. Other cities such as Lucknow, Ahmedabad and Patna are also on the startup map now. There are 555 districts in India that host at least one startup.
The survey has forecast that GDP will grow 8%-8.5% in 2022-23 but if several conditions are met, including oil prices staying within the range of $70-$75 per barrel.
A PLUG
Tune In To The Signal Daily
By the time you've reached here, you'd have noticed something missing from our newsletter. And if you haven't cut your flow, here's some news—The Signal Daily, our daily podcast has hit refresh. With a second take.
What's new? Well, almost everything. A new host in Farheen Khan, a new show ID courtesy Hriday Gattani, and a new time. We say almost because some things don't quite change: the insights, the analyses, the fun bits.
Say, what? You read that right. Now, after you finish reading this newsletter, hop over to The Signal Daily on Spotify, Amazon Prime Music, Apple Podcasts, Google Podcasts, or wherever you listen to your favourite podcasts. We drop at 8:15 am, Monday through Friday. Save the time and don't blame us for your latest earworm!
Indian Brands Capture Wrists And Ears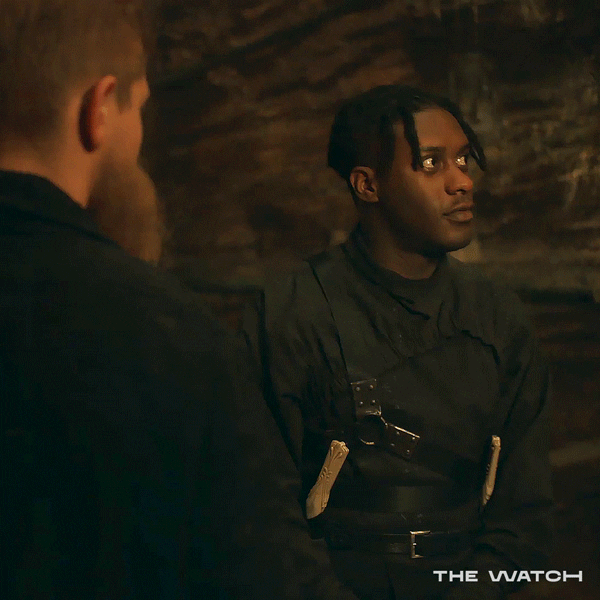 The wearables market in India is booming and so are Indian brands. Long dominated by cheap Chinese imports or high-end gadgets from the US, Japan and Korea, the wearables market is slowly bending to Indian brands.
Home-grown brands such as Noise, boAt and Fire-Bolt captured around 75% of the smartwatch market in 2021.
Why this growth? The low-cost Indian brands are going heavy on marketing and celebrity endorsements apart from deep discounting. Some have beefed up finances by going public.
The Signal
Smartphones, smartwatches, fitness bands and wireless earphones have become ubiquitous in India as they have become a must-have accessory for youth. Earlier, with only premium brands such as Apple and Samsung selling smartwatches, the demand was limited to mostly fitness enthusiasts.
The pandemic also jolted people into becoming more fitness conscious and gadgets that measure distance walked and quality of sleep became popular. The demand is not limited to big cities and Indian companies have focussed on the affordability and features of their products. The government has also done its bit by raising import tariffs on imported gadgets which is now a steep 29.8%.
Investors Follow Beijing's Invisible Hand
Investors in China are following the party line. Beijing's priorities—robotics, semiconductor and healthcare—are now the favourites and former darlings such as grocery and consumer startups are being stood up.
"Little giants" that are expected to take on US tech companies, are getting all the attention.
Go hard or go home: Ride-hailing giant Didi Chuxing, which was caught in Beijing's clampdown, days after its US IPO debut, has scaled down its grocery delivery arm Chengxin Technology and laid off hundreds of workers. Alibaba and Tencent have been at the receiving end of another round of fines. TikTok owner ByteDance shrank its investment team this month. 
Roadblocks galore: Come February 15, companies planning to list their shares overseas will undergo a security review. Investors, including top guys in the US, are thinking twice about writing cheques.
A new set of laws are coming to stop deep fakes.
Talent Management Goes The TikTok Way
TikTok creators are being snapped up by two of the world's 'Big 4' talent management groups, Creative Artists Agency (CAA) and United Talent Agency. At least six influencers have branched into podcasts, brand endorsements, and even movie deals.
Creators come of age: YouTube, which gave the world Justin Bieber and Dua Lipa, is ceding to TikTok as the playground of choice for talent scouts. And its Gen Z appeal has everything to do with it. The timing is ripe; nearly two months ago, TikTok launched a monetisation suite called Creator Next. Between that and the attention by traditional talent agencies, creators are increasingly incentivised to use the short-form video app.
Gravy train: CAA also has a roster of celebrity chefs as clients. It would be interesting to see whether TikTok extends the scope of its relationship with talent agencies to hype TikTok restaurants.
FYI
Tottering: British PM Boris Johnson is in a corner after a damning report exposed the drinking culture at 10 Downing Street. Although the report was watered down at the police's request, it is potent enough to make Johnson's position untenable. 
Fair price: Tech giants Facebook and Google may have to pay up UK news organisations for displaying their content under new laws.
Flushed: Live video infrastructure startup 100ms will reportedly raise $15 million-$18 million in its latest round.
Upwards: The FMCG sector expanded by 16%, the fastest in nine years, mainly due to price hikes in 2021.
Inked: Reliance Brands has signed up designer Rahul Mishra to launch exclusive ready-to-wear pieces.
Mop-up: India's GST collection in January 2022 crossed Rs. 1.38 lakh crore for the fourth time in a row.
Sold: The New York Times has bought Wordle for an undisclosed seven-figure sum.
FWIW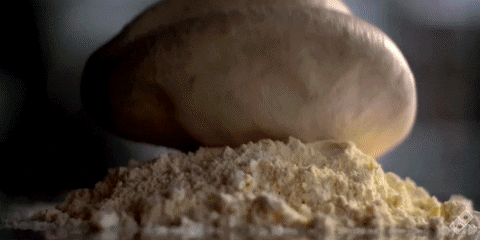 A cuppa cryptobrew: HIP Coffee & Restaurant began life as a run-of-the-mill café. Seven years after its inception, it morphed into an emblem of Thailand's affinity for cryptocurrencies. HIP has double the patronage as it did then, thanks to the crypto traders who come in droves for free crypto investment advice and networking opportunities. HIP may soon launch its own altcoin.
Trento's Burkinabe flourish: Ibrahim Songne has come a long way from living without electricity and running water in Burkina Faso to becoming a pizzaiolo in Italy. His pizzeria IBRIS, which serves innovative pizza toppings such as ceci bean, saffron, and purple-potato cream, is the talk of Trento. Songne has persevered through racism, anti-immigrant sentiments, and vandalism to helm what is now one of Italy's top 50 pizzerias.
Home improvement: Hollywood's rich and famous are swooping up houses next door faster than Pac-Man gobbles up power cookies. Celebrities in some of Los Angeles' nest neighbourhoods—Beverly Hills, Malibu, Brentwood, and Holmby Hills—are "land banking" or buying adjacent properties as land in the city becomes increasingly finite. What wouldn't we do to have unobstructed views, self-contained compounds, and ever-expanding square footage, too.
Want to advertise with us? We'd love to hear from you.
Write to us here for feedback on The Signal.