Discover more from The Signal
The Signal is a daily curated newsletter that helps you understand the latest developments in business, tech, finance, economy, and policy with sharp analysis and crisp insights thats fun to read arriving at 8AM daily in your inbox.
Over 81,000 subscribers
Snap jumps on the Bharat bandwagon
Also in today's edition: Biden goes the Modi way; Penguin hits a publisher's block; Accountability knocks on bosses' doors; Adobe's Figma moment
Good morning! This is bad timing considering we told you about the great Indian middle-class squeeze just yesterday, but apparently now is a great moment to launch a $133,420 phone. The Economic Times reports that Caviar—which makes bespoke, luxe iPhones—designed an iPhone 14 Pro Max with a Rolex Daytona watch at the back. The watch has 18-carat gold dashboard dials and everything else that screams "opulent trash". Caviar once made an iPhone case with the fragment of a priceless T-Rex tooth. We hope it goes the Vertu way; if you know, you know.
🎧 Covid-19 lockdowns are back in China. Will the Digital Rupee replace physical cash? The Signal Daily is available on Spotify, Apple Podcasts, Amazon Music, and Google Podcasts, or wherever you listen to your podcasts.
If you enjoy reading us, why not give us a follow at @thesignaldotco on Twitter and Instagram.
The Market Signal*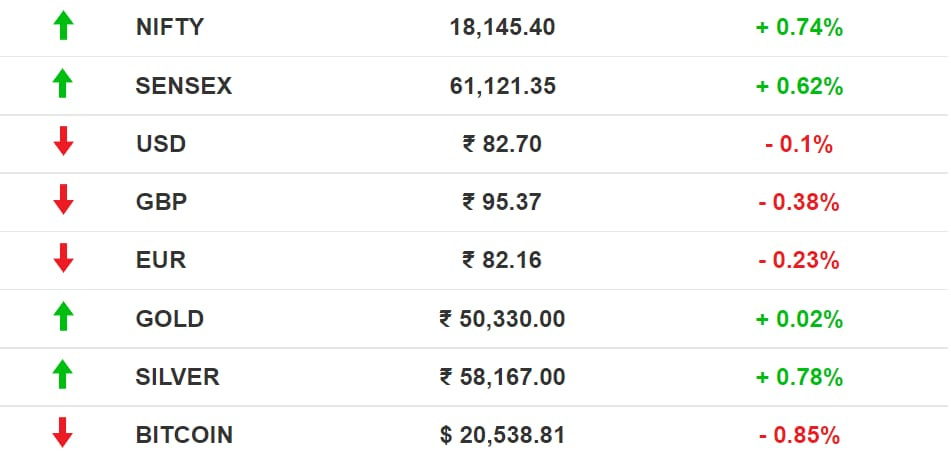 Stocks: Industries are borrowing at a fast clip with the number for September rising 12.6% compared to that in the same period the previous year, the Business Standard reports. That is indicative of heightened activity in companies. Recently released government data showed that core infrastructure sectors grew at 7.9%. The good-news flow helped keep benchmark indices buoyant.
Separately, the newspaper also quoted Christopher Wood, global head of equity strategy at Jefferies who writes the popular investor note, GREED and fear, as saying that after weeks of battering, US equities are poised for an year-end surge.
Early Asia: The SGX Nifty witnessed a dip (-0.05%) at 7.30 am India time. The Hang Seng Index (0.17%) and Nikkei 225 (0.049%) also sagged.
SOCIAL MEDIA
Snap Bets On Small-Town India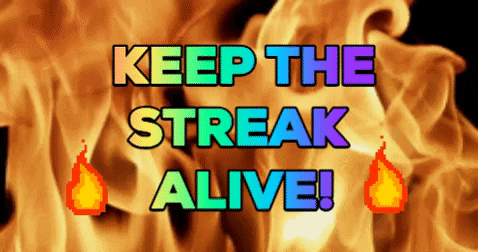 The creator economy, whose cogs are oiled by ad dollars and consumer spending, is flailing. But Snap is going on the offensive—in India, anyway. The company, which suffered a nightmarish 2022, is now bullish on small-town India.
Details: India is Snap's largest user base. Per a Redseer report, semi-urban and rural towns account for 59% of shortform video users here. To that end, Snap launched a super-cheap paid version, with creator payouts ranging from ₹20,000-₹1 lakh ($242-$1,210) and partnerships with talent agencies such as The Good Glamm Group's Good Creator Co.
But: India's TikTok copycats haven't flourished yet. YouTube Shorts and Instagram Reels have something Snap doesn't, and we aren't just talking top spots in marketing budgets. Influencer-marketing agencies bemoan Snap's lack of an official API, which is critical for followers' demographic profiling (in turn shared as data with advertisers).
OIL POLITICS
Biden Learns From Modi
US President Joe Biden has taken a leaf out of India's playbook by threatening American oil producers with windfall tax if they don't raise production. The companies say it'll be counterproductive as more taxes means less investment.
Why? Oil companies have made huge profits even as consumers (who will be voting in midterm elections on November 8) pay through their noses. Biden has tried to tamp down prices by dipping into strategic reserves after the Saudi Arabia-led oil cartel OPEC snubbed his request to raise production. Incidentally, the Saudis' stake in Twitter is now attracting the attention of US national security hawks.
Inevitable Russia: An influential Japanese business leader has, meanwhile, said that his country cannot "survive" without Russian oil. China, India, and Japan are the biggest buyers of oil and gas from Russia.
WORK
Bosses Have Their Work Cut Out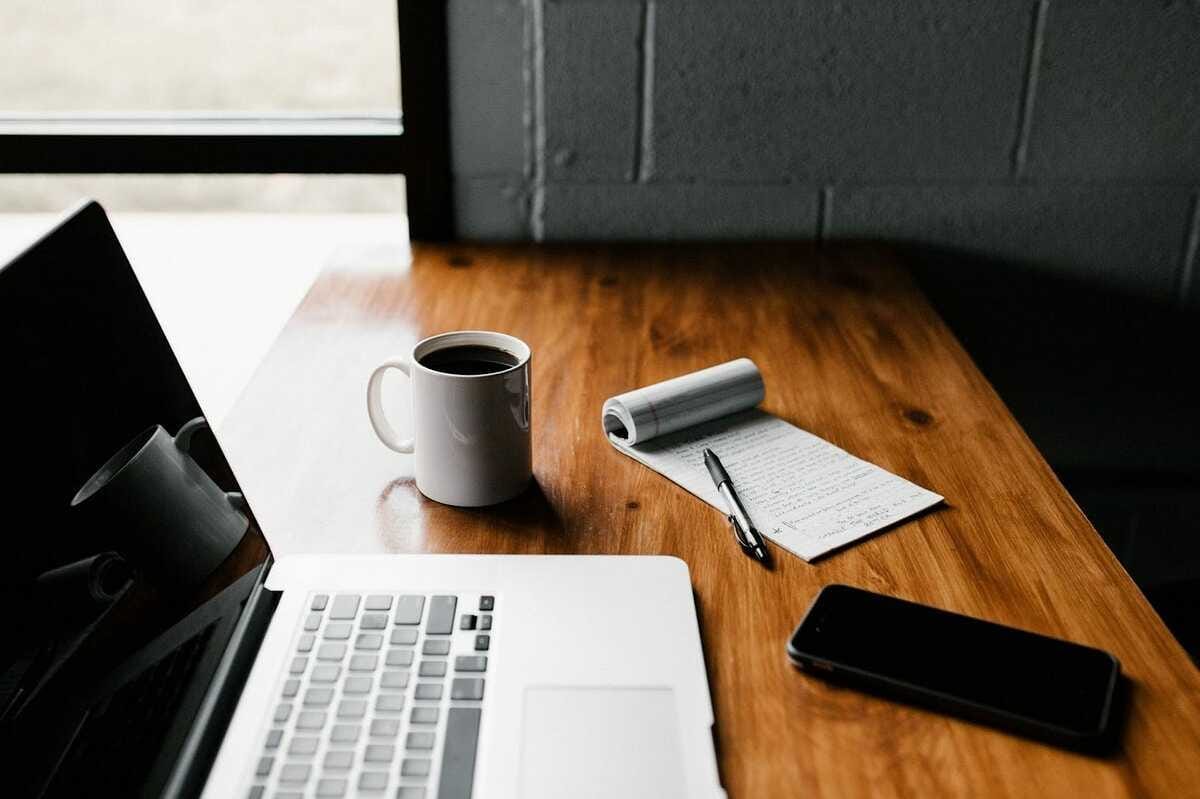 A Razorpay report claims that the hiring of permanent employees at Indian startups fell by ~61% since October 2021. Additionally, while the average salary hike for gig workers stands at 58.3%, full-time employee salaries went up just by 20%.
Cue 'dignified layoffs': The bear environment birthed a spate of layoffs, with the embattled BYJU's being the latest to issue pink slips. CEO Byju Raveendran's seemingly-heartfelt email assured outplacement support and potential re-recruitment. In the US, Ford is giving staff the option to choose between severance and performance improvement programmes.
The Signal
There was a time when startups doled out BMWs and Royal Enfield bikes to lure employees. But the Grinch crashed the great Indian startup party. Moonlighting is pitting companies against staff.
If there's any bright spot amid the recruitment bloodbath of 2022, it's that executive accountability and behaviour may perhaps matter more now than ever. We don't know if Raveendran—whose business can best be described as grey—will walk the talk that was his now-viral email, but a CEO "seeking forgiveness" is virtually unheard of.
Tech's 'growth at all costs' maxim is now being challenged by the very VCs and investors who encouraged it; take the Responsible Innovation Labs consortium, which wants executive pay to be linked to how responsible or not they've been. The US SEC too wants to hold honchos accountable: it introduced a new rule that'll claw back fat paychecks, bonuses, and other entitlements from CEOs and CFOs engaged in misconduct. It may not be everything salaried people need, but it's a start.
PUBLISHING
A Twist In The Tale
A US district court shot down the proposed $2.2 billion merger of publishers Penguin Random House and Simon & Schuster. It said the merger would create a behemoth that would be harmful to authors' and readers' interest.
BFD: The case had attracted global attention and fierce debate on the cultural impact of the merger. Author Stephen King famously testified against the deal.
Publishing is like venture investing; a few bestsellers bring most of the money. That tilts the odds of advance payments in favour of authors. But mergers and acquisitions have reduced the number of publishing houses to five big ones, including Hatchette, Macmillan, and HarperCollins. Penguin became the world's largest after merging with Random House in 2013. Yet, global distributors such as Amazon have nibbled away at their pricing power. Amazon itself discovered the perils of the business with Westland Books in India.
SOFTWARE
Boomer Adobe Emulates Zoomer Figma
The most influential maker of graphic design-everything is taking a page from the rival it bought out. Adobe—which acquired Figma for $20 billion right when another challenger, Canva, shapeshifted into a work suite—is introducing multi-user collaboration across its products. It's a big step for a company notorious for lack of innovation. Adobe may also phase out desktop collaborative tool Adobe XD in favour of the web-based Figma.
So?: Despite decades-old discontent over its bloated suite, steep fees, and lacklustre releases, Adobe remains the dominant force in digital design. That position was threatened by Figma to the point where even Microsoft employees started using the freemium, more intuitive alternative. Designers booed the acquisition, and so did those wary of monopolistic practices. Protocol notes that Adobe analysts are wary about the massive purchase price, which may also attract attention from the US Federal Trade Commission.
FYI
Faulty books: The Ministry of Corporate Affairs has asked the directors of MG Motor India and its auditor Deloitte to explain certain alleged audit irregularities.
Indirect stake: Twitter co-founder Jack Dorsey rolled over his 18 million shares, worth nearly $1 billion, into the newly private company after the Elon Musk takeover. In related news, the sought-after blue tick will cost $8 per month.
Festive boost: India collected Goods and Services Tax (GST) worth ₹1.51 lakh crore ($18.3 billion) in October—the second-highest monthly collection ever.
Your move, Spotify: Amazon is extending its full catalogue of ad-free music and podcasts to Prime members under their existing annual subscription.
Blocked: WhatsApp said it banned over 2.6 million accounts in India in September in compliance with the new IT Rules, 2021, up from 2.3 million in August.
Luring Apple: The Tata Group is planning to hire as many as 45,000 women workers in the next 18-24 months at its Hosur factory that makes iPhone parts.
Acquisition: Johnson & Johnson is buying heart-device maker Abiomed in an all-cash deal worth $16.6 billion upfront.
THE DAILY DIGIT
₹12 lakh crore
That's $145 billion, the value of the 7.3 billion transactions processed by UPI in October 2022, a record high for India's flagship digital payments platform. (Business Standard)
FWIW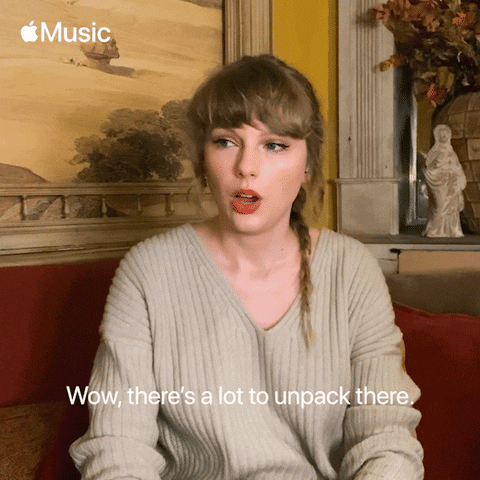 Spirited away: Animation fans rejoice. The House of Mouse Ghibli is giving fans something to look forward to this year… if you can travel to Japan. Studio Ghibli—whose roster of groundbreaking anime films moved multiple generations to both tears and laughter—just opened the 17.5-acre Ghibli Park in Aichi prefecture. Guests can now sit next to No Face, look for soot spirits, sit in a life-size Catbus, and do much more. *adds to wishlist*
Swift current: We won't be surprised if the Swifties manifested this. Taylor Swift has become the first artist ever to claim all Top 10 spots in the Billboard Hot 100 chart (US) with her latest album, Midnights. Drake held the previous record when he occupied nine spots last year. Midnights also broke the Spotify record for most streams of an album in a single day. Take that, Ye.
Stingy: A lottery winner in China is keeping his ~$30 million jackpot a secret from his family. The man, who travelled to the lottery office and received his winnings in a bright yellow costume to conceal his identity, said he didn't tell his wife and child about his stroke of luck for fear that it'll "make them lazy". You do you mister, but our two cents is that it's a pretty shady thing to do.
Enjoy The Signal? Consider forwarding it to a friend, colleague, classmate or whoever you think might be interested. They can sign up here.
Do you want the world to know your story? Tell it in The Signal.
Write to us here for feedback on The Signal.