Discover more from The Signal
The Signal is a daily curated newsletter that helps you understand the latest developments in business, tech, finance, economy, and policy with sharp analysis and crisp insights thats fun to read arriving at 8AM daily in your inbox.
Over 81,000 subscribers
SoftBank's succession saga
Also in today's edition: Lollapalooza comes to India; Instagram's stubborn streak; Glitch in China's gaming matrix; Google and Microsoft come through
Good morning! About 66 unicorns in America are run by Indians, according to a report in the Economic Times. Four Indian immigrants have founded two or more billion-dollar startups. Quite a success story there. 
🎧 India has a role to play in US' unicorn boom story.
If you enjoy reading us, why not give us a follow at @thesignaldotco on Twitter and Instagram.
The Market Signal*
Stocks: Indian equities rose on Wednesday after a two-day decline. US stocks jumped after the Federal Reserve raised its benchmark rate by 0.75 basis points and indicated it could go slow on further hikes. Next up is US GDP data, due Thursday.
Early Asia: The SGX Nifty edged up slightly (0.54%) at 7.30 am India time. The Hang Seng Index (-0.14%) and Nikkei 225 (0.052%) lingered in the red.
TECH
Instagram's Identity Crisis Is Getting Bigger
Instagram is adamant about its TikTok plans. Never mind Kylie Jenner, Kim Kardashian, Chrissy Teigen and other influencers protesting its pivot from photo to video. Meta is betting on Instagram to take it closer to Hollywood. You read that right.
I for Entertainment: A Washington Post report revealed that Meta has taken baby steps towards its entertainment gambit by trying to form an "advisory board" with "top entertainment executives, managers and publicists". That's a new leap altogether.
Justification: Instagram head Adam Mosseri's defence of transition to video is that it was prompted by user behaviour. "We see this even if we change nothing," Mosseri spelt out, while adding that photos were part of the app's "heritage." 
Memory lane: If you're feeling nostalgic about Instagram (and we know you are), this is what it looked like in 2012.
GAMING
China Has Quit Playing Games
China's finger-wagging against gaming has worked– to the point where the country's gaming industry has logged negative revenue growth and a shrinking user base.
Freeze: According to a report published by two state-backed groups, the industry's revenue declined to $21.8 billion. From June 2021-22, China not only halted licences for new games, but also fined gaming giants Tencent and NetEase for "monopolistic behaviour". The former was hit particularly hard, going from releasing 1,000 games annually to just 200; it had to cut pay and layoff employees as a result.
Gaming approvals were kickstarted again, but there was none for Tencent (and just one for NetEase). The duo now wants to expand overseas, but American scrutiny of Chinese companies won't help.
Why?: NetEase may be delisted from the US. Alibaba is also in an American soup. And Tiktok, China's most successful export in recent years, is also under the radar. 
ENTERTAINMENT
India Prepares For Concert Of Epic Proportions
Lollapalooza is coming to India with a two-day event in Mumbai from January 28-29, 2023. The music festival will host 40 acts (60% of which will reportedly be international), with early bird tickets starting at ₹7,000 ($88). The lineup will be announced in August. Ticketing platform BookMyShow is the producer-promoter.
Why the hype?: Lollapalooza is one of the world's glitziest music festivals alongside Coachella and Glastonbury. Its headliners have included Kanye West, Lady Gaga, Radiohead, and Paul McCartney and attracted 400,000-strong crowds. It's the first time a music fest of this scale is debuting in Asia. 
The Signal
In the 50 years since Led Zeppelin performed an impromptu gig in Mumbai, India has hosted superstars such as Michael Jackson, Metallica, The Rolling Stones, Coldplay, Jay Z, and Dua Lipa. But it's not been easy. BookMyShow honcho Ashish Hemrajani—who also brought U2, Ed Sheeran, and Justin Bieber to India—once alluded to India being one of the toughest event markets.
So why here? A BookMyShow executive told The Signal that "artists globally found India to be their second-highest market when it comes to audio streaming data". Couple this with pent-up demand, Hollywood's recent blockbuster run here, and music festival saturation in western countries, and you realise that India offers huge potential for events that are truly global in nature; never mind the IMF slashing its growth forecast for the country.
The time is ripe. The question is how India will build on this momentum.
🎧 One of the biggest international music festivals, Lollapalooza is making its debut in India.
SOFTBANK
Masa's Got Company
Masayoshi Son has a problem to deal with: top level desertions. Four of his fav boys, all potential successors, have left him. Incidentally, three of them—Nikesh Arora (quit in 2016), Rajeev Misra, and Munish Verma—are Indian-origin executives.  
Yanni Pipilis, a Vision Fund managing partner, is leaving with the latter two to start a new fund. 
Competition: Losing high-quality talent in a terrible year of performance is not the worst case scenario for Son, whose gut-led investment style may test investor patience. Softbank's deal flow already halved in April-June, 2022. What could hurt Son's fund more is the departing managers are bankrolled by the same capital gushers of Abu Dhabi. Other investors could follow. Softbank will face a new rival intimately aware of its tactics and access to its network and sources of capital. And in the world of uber rich investors, only returns matter.
EARNINGS
Google, Microsoft Win Some and Lose Some
The divergent fortunes of B2C and B2B businesses are clearly visible this earnings season. Alphabet's and Microsoft's resilient corporate business helped ride the economic slowdown better than anticipated while retailer Walmart's profits are set to fall. 
Alphabet reported revenues of $69.7 billion, up 13% from a year ago. Microsoft's revenues were up 12% to $51.9 billion. Walmart's 10% share slump had a domino effect on US big box retailers.
Between the lines: Google got a fillip from search ads even as an online advertising slowdown (a consequence of slowing retail) pummelled Snap and Twitter. That said, YouTube ad sales grew by just 5% year-on-year, down from the 84% jump reported at the same time last year. Microsoft is upbeat despite slowing gaming, cloud, and PC revenues amidst supply chain issues and a strong dollar.
Aside: Microsoft and Google may join hands to challenge Amazon's dominance in cloud contracts.
FYI
Map wars: Google Street View is returning to India six years after it was banned in the country due to "security reasons". Homegrown mapping provider MapmyIndia also announced its own version of Street View.
Paring down: Twitter is cutting back on office spaces in global markets, including India, but maintains that it isn't planning any layoffs.
Si-no: TikTok is mandating PR executives to downplay its Chinese roots, according to a leaked document outlining its media talking points.
Somewhat grounded: The DGCA ordered SpiceJet to cut down operations by 50% for the next eight weeks after a spate of technical malfunctions. The airline has maintained that flights will "operate as per schedule".
Let the music play: Spotify posted a 23% jump in Q2 2022 revenues thanks to an increase in paying subscribers and monthly active users. 
Cornered: Dunzo runners allegedly received messages threatening ID suspension if they go on strike. The company says it's looking into the matter.
Under pressure: Meta reported its first revenue drop—$28.8 billion—in history. On the bright side, the platform's daily user base rose.
FWIW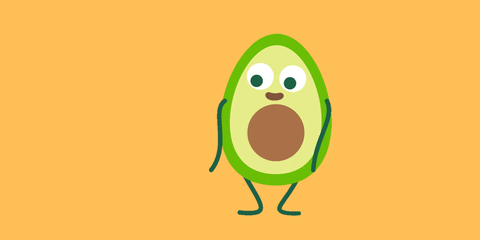 Avocado glut: Your avocado may soon come in from Australia. It had a bumper production this year, so much so that it is looking at newer markets to ship the buttery fruit. It didn't help that farmers decided to cash in on the craze. Now, it's sold for as low as $0.70. 
Babe, wake up: New species just dropped. Natural History Museum scientists have discovered over 30 new species thriving in the deep sea. Among these include spindly starfish, tulip-shaped sea sponges, and 'gummy squirrel' sea cucumbers. Learning more about the creatures could be tricky since it could disturb the biodiversity of the ocean. Deep sea mining is another threat.
Weird art: An artist from Australia has taken out a pickle from the McDonald's burger and exhibited it as art in the Michael Lett Gallery in New Zealand. Not surprisingly, the NZ$10,000 ($6,215) artwork has sparked a debate on whether anything can be considered as a piece of art or not.  
Enjoy The Signal? Consider forwarding it to a friend, colleague, classmate or whoever you think might be interested. They can sign up here.
Want to advertise with us? We'd love to hear from you.
Write to us here for feedback on The Signal.