Discover more from The Signal
The Signal is a daily curated newsletter that helps you understand the latest developments in business, tech, finance, economy, and policy with sharp analysis and crisp insights thats fun to read arriving at 8AM daily in your inbox.
Over 81,000 subscribers
Spacs' year of reckoning
Also in today's edition: upGrad does a Byju's, Alibaba follows Ant, WhatApp learns from Snapchat, BTS goes on a hiatus
Good morning to everyone except Vishal Garg. Weeks before the holiday season, the Better.com CEO decided to take on the role of The Grinch. Mr. Garg fired about 900 workers in the US and India in a Zoom call. He even said it was not a first for him. To top it off, he also kept mum about a cash infusion of $750 million the previous week. Some chutzpah.
Btw, our podcast has been going strong for over two months now. Tune in on your daily jog, drive to the office, or even as you WFH-ers have breakfast in bed. We promise it'll be music to your ears.
The Market Signal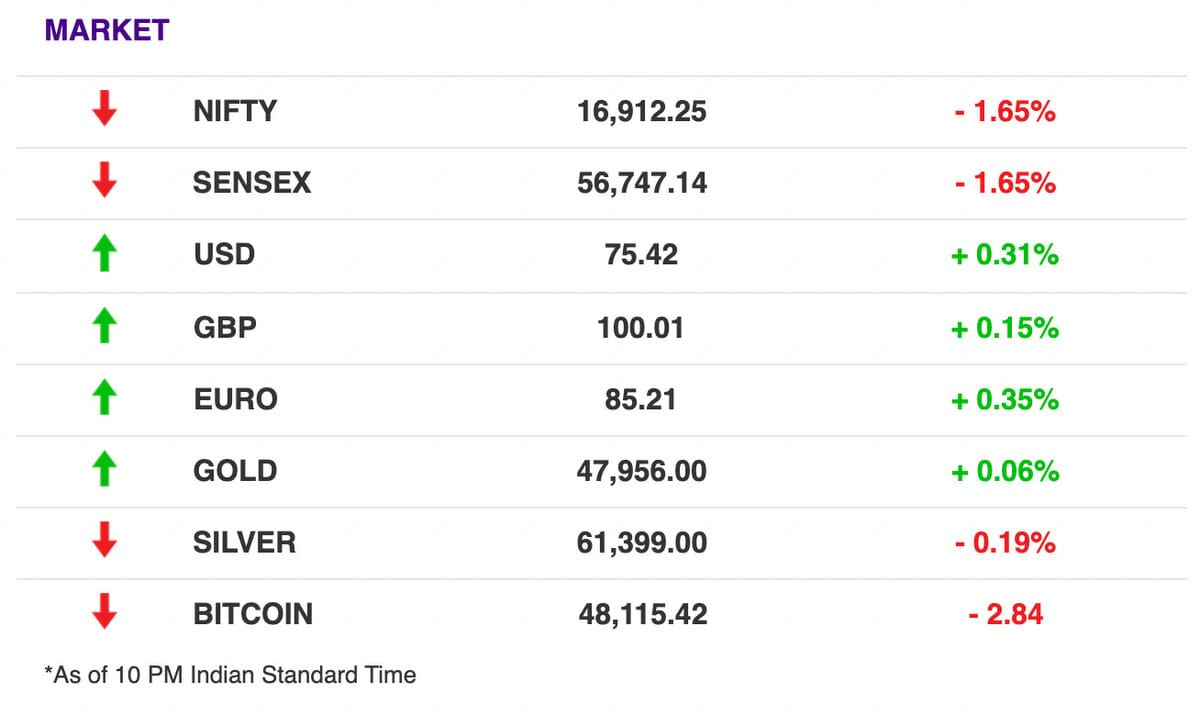 Stocks: Spooked investors continued to sell stocks pulling down major indices as Omicron infections rose. FMCG, auto, IT and pharma stocks were badly mauled. Travel curbs are returning and chances of lockdowns are increasing, threatening economic recovery.
upGrad Is On A Shopping Spree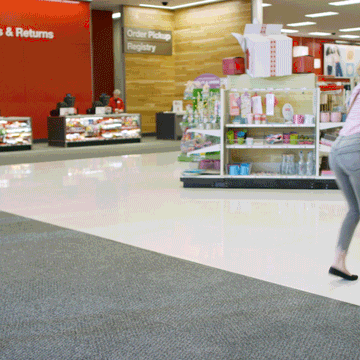 Edtech company upGrad is following in Byju's footsteps, buying up rivals to bulk up and compete in the global edtech market. Its latest target is Talentedge, the country's fourth largest online higher education startup. It'll reportedly shell out around ₹350-₹400 crores for it.
No. 4: Talentedge will be serial entrepreneur Ronnie Screwvala-promoted upGrad's fourth acquisition this year. Just over a week ago, it snapped up Australia's largest study-abroad company, Global Study Partners. It aims to grow to 7.5 million users by 2024 and stitch up partnerships spanning 1,298 universities and 3,110 companies.
Strong foundation: Last month, it merged three of its units, upGrad Campus, upGrad Jeet and upGrad KnowledgeHut, all of which it had acquired and rebranded earlier. Screwvala said he was reprising the strategy he had employed in his media venture UTV Software Communication.
Alibaba Sharpens Global Market Focus
A year after it came under the regulatory scanner, Chinese e-commerce giant Alibaba is restructuring its operations.
Global focus: It will now have two divisions, one focused on the domestic market and another on international digital commerce which will include AliExpress, Lazada and Alibaba.com. Its current head of Chinese retail marketplaces, Jiang Fan, will move to head the 'globalisation' operations. Trudy Dai, who oversaw some group platforms earlier, will be in charge of domestic e-commerce, including community commerce, retail store management, TMall and Taobao.
Began with Ant: The Alibaba Group had in April agreed to restructure its finance business that includes Ant Financial whose mega IPO was derailed days before launch. China has been cracking down on its technology companies in an attempt to increase competition and improve customer service. And Alibaba has indeed been facing competition.
Spac To The Drawing Board
It's a confounding week for special purpose acquisition companies (Spacs). Shares of Digital World Acquisition Corp jumped 29% after Donald Trump claimed a $1 billion fundraise. The Spac was reportedly merging with Trump Media & Technology Group to give life to the former US president's social media venture, TRUTH Social, but some doubts have emerged and the markets regulator is sniffing around.
Spacs are shell companies set up specifically to buy or merge with private companies to take them public. These once-darlings of Wall Street are facing disappointments at worst and scrutiny at best.
Take Grab. Southeast Asia's largest super app, which had a $40 billion Spac merger with Altimeter Growth Corp, saw its share price fall after its Nasdaq debut. Investors in 890 5th Avenue Partners — the Spac that merged with BuzzFeed­ — redeemed 94% of the $287.5 million the company had set aside for the online publisher. Talk about a crisis of confidence in digital media.
CNBC

@CNBC
BuzzFeed shares fall after brief surge on first day of trading after SPAC merger cnb.cx/3drPWfw
Dec 6, 2021
21 Likes   4 Retweets   3 Replies
Meanwhile, WeWork announced a "material weakness" in the financial reports of its Spac, BowX Acquisition Corp. Is 2021 the bust to 2020's Spac boom?
The Signal
Not quite. Despite poor market sentiment, Spac Research shows an increase in deals in the second half of 2021. As for investor redemptions? Their increase is in line with the rise in Spac deals.
The chief investment officer of a private equity firm that is currently raising a new fund told The Signal that Spacs are a good route if the business model of the company being acquired is robust.
DraftKings (fantasy sports), Virgin Galactic Holdings (spaceflight), Nikola Corporation (zero emission trucks), and Canoo (electric vehicles) prove that Spac success stories are possible.
The bubble won't pop. It will just get smaller.
RBI May Push The Accelerator For EVs
Government think-tank Niti Aayog wants the Reserve Bank of India to classify loans to buy electric vehicles (EVs) as priority sector lending (PSL), a long-standing demand of the auto industry.
Gathering pace: Last month, the government chose nine expressways to plonk 6,000 charging stations. At the COP 26 Summit in Glasgow, India had said it was committed to reducing its total projected carbon emissions by one billion tonnes by 2030. EV sales have been rising steadily. Easy finance and charging infrastructure could boost adoption further.
WFH Is Here To Stay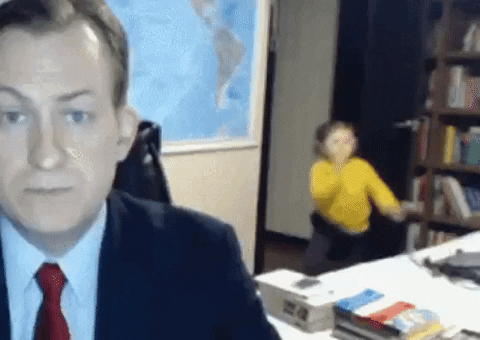 Remote work could increasingly become the new normal. India is looking to roll out a plan to define working hours and compensate for work-related expenses incurred at home.
New norm: Omicron has scuppered carefully laid plans of many employers. Companies that were planning to bring employees back to offices are now holding back. The CEO of Colliers thinks that it will take at least two years for Indian offices to be normal again. Firms are cutting down on work-related travel as well.
Global concern: Corporate America has been making a case for return to cubicles. Staff at JPMorgan and Goldman Sachs came back to office in June this year but now they may need a Plan B. Apple was eager to get its employees back in office. It is reconsidering plans and may have to shelve return-to-office for now.
What Else Made The Signal?
Fair play: Weeks after a virtual summit between Presidents Xi Jinping and Joe Biden, US diplomats are boycotting the Beijing Winter Olympics citing human rights abuses by China. US athletes will still compete.
Bets on crypto: Kotak Mahindra Bank became the first bank to do business with crypto exchange WazirX, marking the end of the cold-shoulder treatment of the sector.
Jailed: Myanmar's ousted leader, Aung San Suu Kyi, has been sentenced to four years in prison. She faces multiple charges, including breaking Covid-19 restrictions.
Hang in there: The Tata Group's plan to set up a $300 million fab unit is on hold as raw materials to make chips have become scarce.
Red splash: Indian airlines and airports have suffered an estimated loss of ₹24,680 crore in FY21 due to the pandemic.
Fundraising: Sense, an HR tech startup has raised $50 million in a funding round led by Softbank, taking the company's valuation to $500 million.
Seen and gone: WhatsApp users can now choose to have messages disappear for all new chats by default.
FWIW
Time-off: BTS won't be reporting to work any time soon. The K-pop phenomenon will be taking some time off for an extended break, just in time for the holidays. The agency behind BTS has reassured fans that the boy band will be back on the road soon enough. Hours before the break, each of them was handed an Instagram account. Yes, let them recharge their batteries. In their words, Life Goes On.
Code L: Think Black Mirror: Bandersnatch but with programming lessons. Doja Cat teamed up with nonprofit organisation Girls Who Code to allow fans to tweak various elements of the video using three basic programming languages — Python, CSS and Javascript. Later you can download it and put it up on social media. That's some marketing 101 right there.
Speaking in tongues: Pop culture is turning people into aspiring polyglots. Language learning app Duolingo revealed that two-thirds of its users are inspired to learn a new language, thanks to TikTok videos and Netflix shows such as Money Heist, Squid Game, and Emily In Paris.
Want to advertise with us? We'd love to hear from you.
Write to us here for feedback on The Signal.