Discover more from The Signal
The Signal is a daily curated newsletter that helps you understand the latest developments in business, tech, finance, economy, and policy with sharp analysis and crisp insights thats fun to read arriving at 8AM daily in your inbox.
Over 81,000 subscribers
SpiceJet's last gasp
Also in today's edition: Big Four's pandemic windfall, Can Meesho offer discounts? Desis are giving up their passports, NZ to quit smoking but may start toking
Good Morning! It's the last day of the week. Got weekend plans? One thing not on our menu is drinking Oreo wine. It is probably as disturbing as it sounds. What is surely a marketing gimmick, the cookie company has teamed up with a wine company to create a wine with hints of chocolate. 2021 can't end soon enough.
Btw, our podcast has been going strong for two months now. Tune in on your daily jog, drive to the office, or even as you WFH-ers have breakfast in bed. We promise it'll be music to your ears.
The Market Signal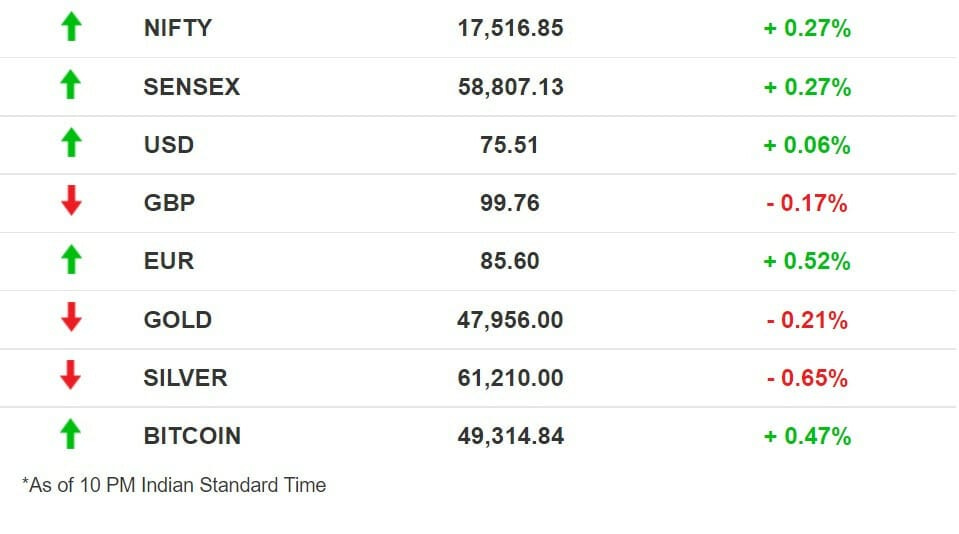 Stocks: Major indices continued to record gains for the third consecutive day. Capital Goods, FMCG, Energy and Telecom indices posted strong gains. Research firm Hurun India, meanwhile, reported that the top 500 Indian firms added $1.2 trillion to their valuation in 2021. Their combined valuation now exceeds India's current GDP, the report said.  
More Desis Saying TTYL, India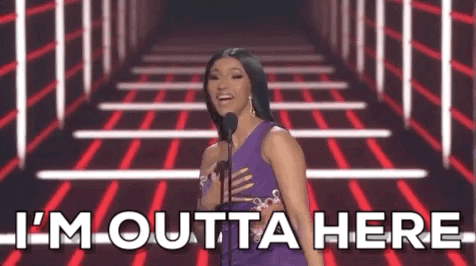 Over six lakh Indian nationals gave up their citizenship in the past five years to become citizens of another country.  
Rich and mobile: Mostly it is rich Indians that can afford and are opting to leave. In 2019, over 7,000 millionaires relocated to another country. India does not allow dual citizenship but those of Indian origin are broadly free to travel and do any work in India. There are curbs on research, missionary activity or being part of a Tabligh, however.  
Dollar flows: Rich Indians have also been letting their children and families stay abroad. Spending on foreign travel, education and maintaining relatives abroad under easy central bank forex rules soared from just $1 billion in 2011-12 to $18 billion in 2019-20. Of that, more than $10.5 billion was spent on travel and expenses of families. It came down in the past two years due to travel restrictions but monthly Reserve Bank of India data show that the trend turned upward again from early 2021. 
Is That Allowed, Meesho?
Is it a discount or is it a sale? Things aren't quite clear yet. Meesho is planning a 'price-drop' at a time when e-commerce marketplaces have been prohibited from influencing the sale price of goods on their platforms. 
The price advantage: SoftBank-backed Meesho offered  a minimum 2% price drop from its end for a special event on December 9. Rivals Flipkart and Amazon are already under regulatory scrutiny for anti-competitive practices such as deep discounting. The 2018 rules governing Foreign Direct Investment (FDI) in e-commerce explicitly forbid these platforms from directly or indirectly influencing pricing decisions. 
Violation or not? Meesho claims that its sale event is not in violation of the rules. This is intriguing especially because the internal note reviewed by The Economic Times states that Meesho 'expects' a similar price drop from sellers as well. Meanwhile, trade body CAIT has sought government intervention. 
On A Wing And A Prayer
Low-cost airline SpiceJet is in trouble again. The Madras High Court ordered the carrier to be wound up after it failed to pay dues of around $24 million to Switzerland-based stock corporation, Credit Suisse AG. 
What will happen? However, this doesn't mean that the airline will shut down operations right away. The court has granted it three weeks to clear the payment if SpiceJet deposits $5 million in two weeks. 
The airline may also file an appeal in the Madras HC against the decision, failing which the shutters will be pulled down. Market leader Indigo's shares climbed 4% on the rival's misfortune. 
Meanwhile, Air India and Vistara got a show-cause notice for neglecting Covid-19 guidelines for international travels amid the Omicron scare.
The Signal
Time was when the Indian skies were chock-a-block with private airlines, low-cost as well as full service. Several airlines, starting with East West Airlines, took off after the civil aviation sector was opened up. All of them, including Kingfisher, Air Deccan, Jet Airways and SpiceJet crashed under the weight of high costs and poor management. While SpiceJet revived somewhat with white knight Ajay Singh's help, the pandemic broke its back.
Even if it manages to pick itself up once again after the pandemic abates and travel begins at full tilt, SpiceJet will have to fight it out in skies that are getting crowded again. Tata has strengthened its presence with the acquisition of Air India and GoAir is back in the skies while Jet Airways 2.0 and billionaire investor Rakesh Jhunjhunwala's Akasa are ready for takeoff.
Four-leaf Clovers
What is a bane to the rest of the world has turned boon to the world's largest professional services companies. KPMG, PricewaterhouseCoopers (PwC), Deloitte, and Ernst & Young recorded their best financial performance since Enron's collapse in 2001, thanks to Covid-19.
Tell me more: Together known as the Big Four, the consultants made bank as clients reshaped their businesses during the pandemic.
While the Big Four offer a suite of services ranging from auditing to legal consultancy, it is their advisory arms that benefited the most. Sales in KPMG's advisory arm alone rose 17% to $13.7 billion. All this despite the quartet facing increasing scrutiny from regulators.
Law of the jungle: Corporate lawyers in the US have also benefited from the dealmaking boom this year, with senior associates getting record bonuses of up to $500,000.
No Smokes For Young Kiwis
Well, for one, NZ kids won't be exposed to secondhand smoke. Ever. Getting a light could be out of reach for Kiwis born after 2008, when the law is put into effect next year. As they age, future generations will never be able to smoke one. 
Long story short: The plan to go smoke-free by 2025 is ambitious: grocery stores and convenient shops won't be able to stock up on cancer sticks. The government aims to authorise only 500 sellers by 2024. Other plans include reducing nicotine levels in smoked tobacco products. By 2027, the country aims to have a "smoke-free" generation. 
What, now?  Interestingly, only last year, New Zealanders came on the verge of legalising cannabis. Even Prime Minister Jacinda Arden supports decriminalising possession of weed. The law hasn't changed yet, but attitudes have. 
While NZ has taken a tough approach towards smoking, it has legalised pill-testing across the country this month. Citizens can now test the authenticity of illicit substances at music festivals without fear of the law. 
What Else Made The Signal?
Bicker express: China has had enough. After the US, Canada, Australia and Britain announced a diplomatic boycott of the Beijing Winter Olympics, a Chinese foreign ministry spokesperson warned that the countries will have to pay a price for their "mistaken acts".
Wish granted: Looks like Instagram is in a mood to please. After more than five years of repeated requests from users, Instagram intends to revive "a version" of the chronological feed.
The fear is real: Blue collar workers haven't been turning up for work since the Covid-19 pandemic began. As the threat of Omicron looms large, worker shortage may intensify. 
Fined again: Amazon has been fined $1.3 billion by antitrust regulators in Italy for using its dominant position to force sellers to use the company's logistics service.
Workin' hard for the dough: After posting a ₹71 crore profit in FY21, Sachin Bansal-backed Navi Tech is planning to go public next year. 
Drone deal: Soon-to-be-listed Delhivery has bagged US company Transition Robotics with an eye on drone delivery.
Road map: Tata Motors will invest over $1 billion to focus on making electric trucks.
FWIW
Ghost town: Open seas, thriving marine life and sandy shores—the dramatic landscape of Indonesia's Gili Islands makes for a travel postcard. That was before the pandemic wreaked havoc. Today, it only has its former glory to fall back on.  
Add to cart: Dutch artist Rembrandt van Rijn's self-portrait Standard Bearer will have a new home. Currently under parliamentary approval, the Dutch are buying the 1636 artwork from the Rothschild family for $170 million. 
Welcome to the Matrix: The Gagnons from the US decided to get married in the metaverse, their digital avatars taking vows for the world to see. Perhaps they will make an NFT out of it as well. 
Want to advertise with us? We'd love to hear from you.
Write to us here for feedback on The Signal.