Discover more from The Signal
The Signal is a daily curated newsletter that helps you understand the latest developments in business, tech, finance, economy, and policy with sharp analysis and crisp insights thats fun to read arriving at 8AM daily in your inbox.
Over 81,000 subscribers
SRK takes guard on US pitch
Also in today's edition: Coke to jack up prices; More regulation for crypto? Thrasio is scaling down; India's biggest IPO opens today
Good morning! How far will companies go to attract and retain talent? BharatPe gave out iPads, BMW superbikes, and Dubai trips to recruits last year, but look where it's at now. One IT firm is instead betting on the intangible: Indians' obsession with marriage. Quartz reports that Madurai-based Sri Mookambika Infosolutions offers free matchmaking services to employees. It's working; the company's attrition is below 10%. Somewhere, desi aunties and uncles are rejoicing.
The Market Signal*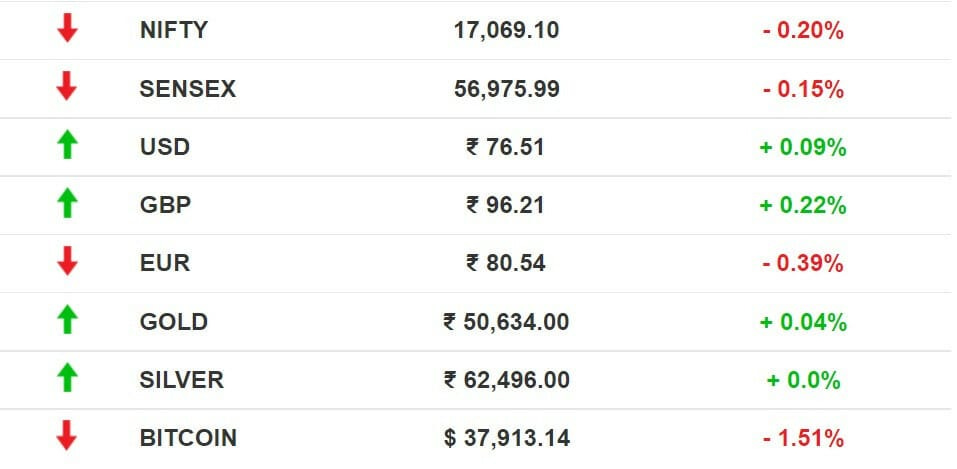 Stocks:  Indian stock exchanges were shut on Tuesday on account of Ramzan Eid. Global markets are keenly waiting for the outcome of the US Fed's monetary policy meeting that begins Wednesday. It has hinted at aggressive interest rate hikes. 
Early Asia: The Nifty was trading 0.22% higher in Singapore at 7:30 am India time. Hong Kong's Hang Seng index slumped to 0.70% in morning trade.
INFLATION
Glass Half-Full for Coca-Cola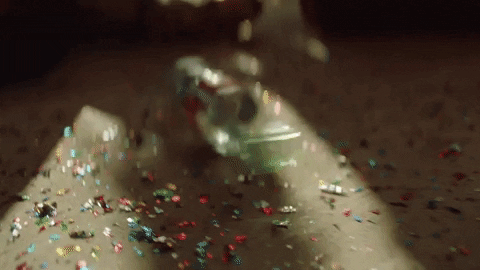 Coca-Cola is promoting glass bottles nearly 30 years after its 600 ml PET version virtually wiped out glass packaging for FMCG beverages. Reason? Inflation.
PET peeve: Packaged goods are dearer because of escalating raw material costs. This includes PET bottles, which are made from petroleum hydrocarbons; current sky-high fuel prices bumped up plastic resin costs. Glass packaging is less impacted. So Coke lowered prices of single-serve glass bottles from ₹12-₹14 to ₹10 to increase volumes in rural and small-town India. The payoff: 500 million more bottles sold in Q1 2022.
But: Bigger (PET) packs will cost more, and that has little to do with Coca-Cola's ambitious reusable packaging targets. Coke and rival Pepsi have storied price war legacies; that Pepsi also recently increased prices underscores the inflationary impact on cola giants. It's a big development for the soft drinks business, which is relatively recession- and inflation-proof (even Warren Buffett said so).
🎧 Inflation has finally got to Coca Cola, which is otherwise quite resilient to price rise. Well, there are a couple of factors at hand. Dive in!
CRYPTOCURRENCIES
Taxmen Turn Into Killjoys
Taxmen now have their eyes on decentralised finance (DeFi) platforms outside India. The Income Tax Department may slap an additional tax and equalisation levy on transactions from cryptocurrency platforms. 
The gist: We are talking about a deduction of 20% TDS for those who don't submit their pan card deets. On May 1, taxmen had NFTs under their radar. The move comes in the wake of a 30% tax on crypto assets from April 1, which created a drop in trading volumes. 
Change of guard: Cryptocurrency exchange Coinbase has recruited former Snap India head Durgesh Kaushik to bolster its growth. 
Blockbuster: Bored Ape Yacht Club's (BAYC) NFT collection raised ~$320 million in a virtual land sale. It also helped OpenSea set a new one-day record—$476 million in Ethereum. But the Ethereum network bore the brunt of it. 
BUSINESS
Meet SRK The Businessman
The one Indian star who does not need an introduction in the US is Shah Rukh Khan. At least David Letterman thought so. That may come in handy as Khan pads up for the US cricket market. 
SRK's Knight Riders Group (KRG)—along with the USA's official franchise T20 league, the Major League Cricket—is planning to build a 10,000-seater cricket stadium near Los Angeles. His US plans dovetail a potential franchise ownership in the UAE T20 league. KRG already owns the Trinbago Knight Riders, which competes in the Caribbean Premier League. 
The Signal
With Red Chillies and his VFX studio, SRK has displayed his knack for business and forward thinking. He cut pioneering deals with studios to bring technology to India and borrowed wisdom from the likes of Mukesh Ambani, KV Kamath and RK Krishnakumar. 
SRK backed the Kolkata Knight Riders on the urging of his schoolmate and IPL architect, Lalit Modi, who foresaw the value in marrying cricket with showbiz. At $1.1 billion, KKR has grown into IPL 2022's third most valuable franchise with an operating income of $14.1 million. 
Cricket is gaining popularity in the US. For a start, the US is co-hosting the 2024 T20 World Cup with the West Indies. There's also growing interest (and a $3 million push) for cricket's inclusion in the 2028 Olympics, also hosted by Los Angeles, despite it not making the cut in the provisional list of sports.
🎧 Shah Rukh Khan is a Bollywood actor, charmer extraordinaire and entrepreneur. A successful one at that. This time, he is looking to invest $30 million in a cricket stadium near Los Angeles. Want to know more? Hop in!
E-COMMERCE
Thrasio Model Develops Cracks
The OG of rollup commerce just got a reality check. Once valued between $5 billion and $10 billion, Thrasio is laying off employees and replacing its CEO. Carlos Cashman, who led the company through its hypergrowth blitz, will be replaced by former AirBnB and Amazon executive Greg Greeley.
Reason: The rollup model—which aggregates D2C brands and sellers—is experiencing headwinds due to supply chain disruptions and the petering out of a pandemic-spurred online shopping boom. Thrasio itself suffered managerial churns before an unsuccessful IPO bid. It also struggled to consolidate numerous consumer businesses across categories, geographies, and demographics.
Take note: Thrasio-inspired Indian companies Mensa Brands, Good Glamm Group, GlobalBees (whose parent FirstCry is eyeing an IPO), etc. will be watching closely. Thrasio was also poised to invest $500 million in Indian brands after its acquisition of consumer durables maker Lifelong. It's unknown whether that plan is on track.
IPO
LIC Hits The Market Today
The much-awaited share sale of Life Insurance Corporation, India's biggest insurer, will begin today with significantly lower ambition in terms of valuation than what was expected three months ago. 
Big buyers: LIC placed shares worth ₹5,627 crore from 123 anchor investors on Monday at the upper end of the price band of ₹902-₹949 per share. While foreign investors, pension funds, corporates and other insurers too bought the shares, the biggest chunk—₹4,001 crore—was invested by 99 mutual fund schemes. 
The IPO to sell 5% in the insurer was originally planned to be a mammoth affair seeking a valuation of nearly $200 billion. However, poor market conditions have forced the company to cut its size to 3.5% to raise ₹21,000 crore, still an Indian record. 
A successful LIC IPO will boost sentiment for a slew of others waiting in line to raise money this year.
FYI
Courting controversy: The United States Supreme Court has voted to overturn abortion rights, a leaked draft majority opinion authored by Justice Samuel Alito showed.
Warning: Bill Gates has cautioned that there was more than 5% chance that a more infectious and lethal Covid variant than Delta and Omicron was on its way. 
In Muskland: While Elon Musk coughs up the moolah to finance his $44 billion takeover of Twitter, the company is worried about its business impact. Musk's pledged shares in Tesla also "appears to contain out-of-date information." (Bonus: How Elon wings it)
New frontiers: The Adani Group is eyeing healthcare. Its FMCG business Adani Wilmar acquired Basmati rice brand Kohinoor from McCormick Switzerland GmbH.
Mistaken identity: A report in Chinese media about alleged government curbs on a Hangzhou-based individual surnamed Ma set Alibaba shares on a wild ride, nosediving 9.4% before recovering.
💯 + more 💰: Neobank Open became India's 100th unicorn with a fresh $50 million round. Instant delivery company Zepto raised $200 million at a $900 million valuation. Silicon Valley-based VC fund Andreessen Horowitz set aside $500 million to invest in Indian startups.
A MESSAGE FROM OUR PARTNER
It's Time To Excel
We get you. First, you arrange data across sheets and when you put the formula in that cell waiting for the magic to happen, you get a big #ERROR! instead. 
And then, the theories come to play. Did you get the formula wrong? Or is the data incorrect? You can either waste your time, or ace Excel with YourExcelGuy. Master VLOOKUP formula or become an advanced user by signing up for an animated course to ensure you never bump into that daunting error again. The best part, it's animated, affordable and doesn't take a lot of time. You can learn everything you need to know to become a pro within five hours.
We're joining more than 5,000 learners to get our data in place. What about you?
FWIW
Check-in: If you have the money, you will be able to look out a window and gaze at the solar system in the near future. US-based space company Orbital Assembly is setting up two 'space hotels' with a combined capacity of 428 people. Comfortable amenities aside, tourists will be privy to low-gravity "space quirks". 
From date to data: In not-so-good news for users, gay dating app Grindr has been selling user data since 2017. The data revealed information, including their dating life, work and home addresses, and where they spent their free time. Grindr had previously shared users' HIV statuses with third-party apps. 
Pee in a pod: Not all waste is waste. Turns out human urine can make farming sustainable at a time of synthetic fertiliser shortages. Researchers believe it's time we warmed up to the concept. That'd require rethinking toilet and sewage systems everywhere, but pilot projects are already underway in some countries… India included.
Want to advertise with us? We'd love to hear from you.
Write to us here for feedback on The Signal.