Discover more from The Signal
The Signal is a daily curated newsletter that helps you understand the latest developments in business, tech, finance, economy, and policy with sharp analysis and crisp insights thats fun to read arriving at 8AM daily in your inbox.
Over 81,000 subscribers
Subway wants more than its daily bread
Also in today's edition: India is starry-eyed about EVs; Big Tech vs. Big Pharma; A guarantee like no other; Apple's screen test
Good morning! The joke is that Indians are never on time for anything, and the punchline extends to its airlines. No Indian carriers made it to (travel data platform) OAG's list of world's most punctual airlines; although to be fair, no gora airline bagged the top two spots either. Bloomberg reports that Garuda Indonesia and Safair, South Africa's low-cost airline, bagged the first and second spots, respectively. All in all, east and southeast Asian airlines claimed five of the ten spots. In case you're wondering, Garuda has an on-time performance of almost 96%!
🎧 With job cuts, come fake job scams. The Signal Daily is available on Spotify, Apple Podcasts, Amazon Music, and Google Podcasts, or wherever you listen to your podcasts.
If you enjoy reading us, why not give us a follow at @thesignaldotco on Twitter and Instagram.
The Market Signal* 
Stocks, economy and crypto: Bitcoin crossed the $18,000 mark on Thursday, for the first time since December 2022, just as failed crypto exchange FTX recovered $5 billion in liquid assets, according to CNBC. Streaming giant Netflix rose 1.4% in pre-open on Thursday after Jefferies upgraded it to hold. The US inflation data fell 6.5% for December 2022 from 7.1% in the previous month, a sign that inflation could be easing.
Domestic indices dropped for the third straight day, ahead of the US inflation report and earnings release of IT majors. Foreign institutional investors (FIIs) have offloaded more than $1 billion since 2023, according to Moneycontrol. India's retail inflation dropped 5.7% in December 2022. 
Early Asia: The SGX Nifty advanced (+0.19%) from its previous close at 7.30 am India time. The Hang Seng Index climbed upwards (+0.34%). Nikkei 225 (-1.17%) slumped.
F&B
Will Subway's Bread Get Buttered?
The foot-long sandwich chain is apparently on the market, which could put it at a $10 billion-plus valuation. The deal is reportedly in the early stages and could be canned. 
Subway made $18 billion in global sales in 2012. By contrast, its 2021 sales amounted to $9.4 billion.
Fumbles: Subway has shuttered 4,900 locations since 2017. Yet, it's the most ubiquitous restaurant chain in the world, one with serious headaches mostly in the form of unhappy franchisees and innovative competitors. Brands such as Chipotle Mexican Grill, Firehouse Subs, and Arby's chipped away at Subway's market dominance. Worse, the company has waded into controversies over food safety and quality.
Cleaning up: The company hired John Chidsey as CEO in 2019. He's restructured its leadership team, revamped the menu, focused on boosting online sales, and closed down stores. Will these course corrections pay off? 
🎧 The world's largest QSR is mulling a $10 billion sale. The Signal Daily is available on Spotify, Apple Podcasts, Amazon Music, and Google Podcasts, or wherever you listen to your podcasts.
AUTO
New Wheels Show
The hoopla over a slew of electric vehicle (EV) concepts aside, the ready-to-drive show stealer at Auto Expo 2023 seems to be Maruti Suzuki's off-roading box on wheels Jimny. 
The modern version of Suzuki's bestselling 4X4, first launched in 1970, and the Baleno-based Fronx are Maruti's muscle to claim SUV supremacy.  
Electric start: Others such as Tata Motors, MG, and Hyundai also showed off a range of upcoming electric vehicles. Some biggies such as M&M, Skoda, Mercedes-Benz, BMW and Volkwagen have steered clear of the expo. 
What caught our attention was the Warren Buffet-backed Chinese carmaker BYD's announcement that it was coveting 40% of India's EV market by 2030. It already beat Elon Musk's Tesla to become the world's largest EV seller in 2022. 
Umm, but EV adoption could depend on the continuation of government subsidies.
HEALTHCARE
What Big Pharma Has That Big Tech Doesn't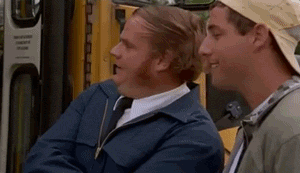 Verily, the life sciences division of Alphabet—the parent company of Google—is laying off 200-plus people as part of a larger reorganisation. Alphabet's robotics division, Intrinsic, also let go of 20% of its workforce.
Watered-down ambitions: Alphabet's cuts are concentrated in 'Other Bets', the group of non-Google companies that also include Waymo, DeepMind, Google Fiber, "moonshot" lab X Development, etc. Other Labs last recorded $1.6 billion in operating losses.
The development at Verily is the latest in a string of upheavals faced by Big Tech wanting to make it big in either healthcare or life sciences.
The Signal
Verily's scope ranges from non-invasive diagnostic devices to potentially-trailblazing research (it's trialling a novel way to eradicate dengue). But Alphabet's immediate priority is less visionary-everything and more revenue generation.
The fates of IBM's Watson, Google Health, Microsoft HealthVault, Amazon Care, and Haven (the venture between Amazon, JPMorgan Chase, and Berkshire Hathaway) show that tech companies haven't cracked healthcare either. Amazon's moonshot division Grand Challenge is bullish on healthcare, but concerns abound over the company's motives.
There's a reason their focus is mostly limited to fitness and health tech. Healthcare is a painful sum of multiple painful parts (insurers, doctors, hospitals, pharmaceutical regimens, etc). Dealing with these slow-moving parts, not to mention stringent regulation, doesn't fit into their move-fast-and-break-things approach. In comparison, Big Pharma is more experienced, more patient, and fatter-pocketed. Small wonder that legacy pharma, and not Big Tech, is at the forefront of AI-driven healthcare and life sciences.
BANKING
Guaranteeing Bad
A state-sponsored "bad bank" will get ₹15,300 crore (~$1.9 billion) in government guarantee to make up for value erosion when bad loans it purchases are resolved or recovered.
How it works: The bank, National Asset Reconstruction Company Ltd (NARCL), and its sibling National Debt Resolution Company Ltd (NDRCL), were set up to take over bad loans of banks to free up capital for them to continue productive lending. The way they would operate is NDRCL would buy bad loans from banks in exchange for 15% cash and the rest in security receipts. The ₹15,300 crore government guarantee will ensure the security receipts are honoured even if the loans become worthless. 
Meanwhile, the RBI is expected to amend norms for MSME and retail loan recovery by asset reconstruction companies as the current process—tweaked earlier to check a raft of malpractices—has become too cumbersome.
TECH
Apple's Flex
Once called "ergonomically terrible" by Steve Jobs, touch screens could come to Mac as early as 2025, per Bloomberg's Mark Gurman.
Apple's Windows counterparts have had touch screens on laptops for years now. The iPad has failed to fulfil the role of a PC or a hybrid, and Apple may finally be coming around, as Mac sales have been trumping sales of its tablets. Gone are the days when Apple knew better than the consumer; it's now responding to consumer demand.
Speaking of screens: Apple will start making screens and displays in-house in 2024, moving away from LG and Samsung. Bad news especially for the latter, which saw a 69% drop in profits.
A single decision of Apple's can now make/break companies and industries. Intel experienced that when the company moved to its own silicon, and the ad industry got jolted after Apple introduced App Tracking Transparency. 
FYI
Bought: Rollup firm G.O.A.T Brand Labs, funded by Flipkart Venture and Tiger Global, has acquired popular lifestyle brand Chumbak and four other D2C brands for an undisclosed sum.
Stepping back: Reuters reports that Alibaba Group has sold a 3.1% stake in Paytm for $125 million through a block deal.
Tit for tat: Pakistan's media watchdog, the Pakistan Electronic Media Regulatory Authority, is cracking down on cable operators airing "illegal" Indian channels and content.
Pink slips: YCombinator-backed fintech startup Cashfree is laying off roughly 100 employees.
Bad look: Data from blockchain analytics firm Chainalysis shows that illicit crypto transactions touched a record $20.1 billion in 2022.
Penny patrol: Samsung India Electronics received a show cause notice from the Directorate of Revenue Intelligence for alleged customs duty evasion worth nearly ₹1,729 crore ($211.6 million).
Network effect: Non-resident Indians from 10 countries—including the US, UK, Australia, and Canada—who have Indian bank accounts will soon be able to use UPI with their international mobile numbers.
THE DAILY DIGIT
7
The number of years it will take India to become a $7 trillion economy, per Chief Economic Advisor V Anantha Nageswaran 👀. (LiveMint) 
FWIW
Thumbs down: Meta was named the best place to work in 2018, but isn't all that popular with employees anymore. It's no longer on (job review site) Glassdoor's 100 Best Places to Work. Blame recent layoffs and cost-cutting measures. Apple also failed to make the list for the first time since 2009. However, Google (No. 8) and Microsoft (No. 13) managed to make it to the top 20. As for the number one spot? That went to software company Gainsight, which edged out chipmaker Nvidia. 
Up in arms: The folks behind Burning Man—one of the most popular outdoor festivals on earth—and a host of environmental groups have sued the Biden Administration over a geothermal exploration project in Gerlach, Nevada. According to the complaint, the US Bureau of Land Management violated the National Environmental Policy Act when it gave a go-ahead for the exploration project. Psst: it's not the first time the two have squabbled. 
Snipped: A month after Vladimir Putin banned "LGBT propaganda" in Russia, a local streaming service is diligently following suit. The word "gay" was substituted for "men" in the second season finale of The White Lotus. This comes after censors chopped off two hours of LGBT scenes from Euphoria. Russian Internet, books, audiovisual services, movies, and advertising all need to adhere to the homophobic guidelines or risk a $80,000 fine. Dark.