Discover more from The Signal
The Signal is a daily curated newsletter that helps you understand the latest developments in business, tech, finance, economy, and policy with sharp analysis and crisp insights thats fun to read arriving at 8AM daily in your inbox.
Over 81,000 subscribers
Summer quaffs India's brew
Also in today's edition: Amazon tries a Dunzo; Rapid action Zepto; RBI curbs "daylight exposure"; China, India are a team on this one
Good morning! It's not a good day to be Stuart Kirk, who was ironically HSBC's head of responsible investing. HSBC was left red-faced after Kirk gave a presentation titled "why investors need not worry about climate risk". He made light of environmental issues and even compared the climate crisis to the Y2K bug. To be sure, the presentation and its contents were approved internally well in advance, the Financial Times reported. He's been suspended since. Moral of the story: don't be a Kirk. 
If you happen to find our newsletter in your Promotions on Gmail, please move us to the Primary tab. If we are already on Primary, share it with family and friends.
The Market Signal*
Stocks: New export duties on iron and steel intermediates and key steel products sank the indices today. Metal stocks suffered. The RBI Governor hinted at another interest rate hike in June to fight inflation. Zomato's revenue jumped 75% during the January-March period, while its losses increased to ₹360 crore. The stock lost 2.15% value. 
Early Asia: The SGX Nifty was down 0.15%. Nikkei 225 was trading 0.31% below its previous close and Hang Seng fell 0.20% at 7:30 am India time.
DEMAND & SUPPLY
No Chill In This Summer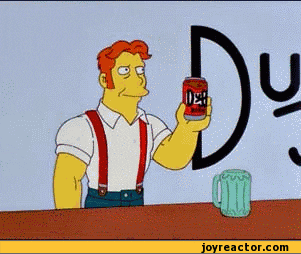 Hot girl summer is here, but there's little beer to go around. No, really.
Dry days: An intense heatwave is driving beer demand but there are not enough kegs, thanks to capacity limits and changes in excise norms (looking at you, Delhi and Haryana). 
Red hot: Coca-Cola is operating full tilt while rival Pepsi is adding capacities but will be ready only by the next season. Ice cream makers can't keep up. Sales have soared 45% in the past three months. AC sales hit record highs in April but production is down 20%-30% due to a shortage of components arriving from China. 
What's happening? People are emerging from their Covid-19-enforced hibernation. Bars, offices, schools, travel plans, and the heatwave (we told you about the cold chain crisis here) have opened up across the country. On the bright side, economists expect the excise duty cut on petrol and diesel to bring down retail inflation by 20-40 basis points.
🎧 The summer is coming for your beer, ice cream, AC and cola. Why? Tune in.
RETAIL
US Retail In Need Of Therapy 
Even before US interest rates rise further, retail investors are in a tizzy about the state of the American consumer. Target and Walmart reported their worst earnings since 1987. Analysts are shaking their heads after almost all American giants, including Kohl's, reported lacklustre earnings.
What's happening: Inflation-hit consumers are shortening their shopping lists, a shift that will weigh down US economic recovery. Companies are saddled with inventories as consumers shun costly merchandise.
Flex distribution: Meanwhile, Amazon is rolling out its own version of fast delivery. It's piloting a service where Amazon Flex drivers pick up and deliver packages from retailers directly to customers. 
QUICK COMMERCE
Zepto To Speed Up Drugs
Zepto may have finally found an apt use case for its instant, 10-minute delivery service: medicines. After ultrafast tea and coffee delivery, the company, Times of India reported, might begin shipping meds. 
Crowded field: Zepto will be foraying into a den of established players such as Reliance-owned Netmeds, Tata's 1mg, PharmEasy, and Apollo Pharmacy, among others. Flipkart Health+ and Amazon Pharmacy are also circling around. This hasn't gone down well in some quarters.
OTC+: Quick commerce companies typically cater to micro categories around health such as sexual wellness (contraceptives), personal hygiene, balms, and pain-relieving sprays. But OTC drugs such as Paracetamol could make for a good starting point.
The Signal 
If you are suffering from a headache, you would want that pill within 10 minutes. Zepto has no doubt identified a need. However, this will be trickier than delivering staples. 
Enter regulations and a complex supply chain. Anything that isn't a painkiller, supplement, or antipyretic almost always requires a valid prescription. This onus would fall on Zepto (or anyone else) to verify the prescriptions before dispatch. 
Regulations for shipping medicines also vary. Each state has a drug controller or FDA that issues a licence only for its jurisdiction. Hence, medicines that are valid in one state may not be so in another. 
🎧 Ten-minute grocery delivery service Zepto wants to deliver medicines, one that already has established players. This foray may not be a walk in the park. Check out our deep dive.
STOCK MARKET
Banks Shut Out Brokers' Daylight
The stock markets, already reeling from global uncertainties and hawkish central banks, are bracing for another blow as the RBI has told banks not to finance brokers' day trade without security.
Payment bridges: Stockbrokers use a banking facility called "daylight exposure", which is a current account-linked credit line. They use it to bridge payment mismatches in intra-day funds flow from clients. The RBI has made changes to the operation of current accounts. It has asked private banks, which usually offer this facility, to not finance brokers unless they put up collaterals worth at least 50% of the amount they borrow during the day. It could be fixed deposits or saleable securities.
Impact: The new rule reduces operational flexibility for brokers, especially small ones.  
GEOPOLITICS
Stalking Fish And Staking Wheat
First there was India's glocal wheat problem and the Centre's navigation of its strategic relationship with western countries. Turns out India is now walking another tightrope in the realm of food geopolitics: with the Indo-Pacific region on one side, and the WTO on the other.
Fish fight: India and Quad partners Australia, Japan, and the US will launch satellite-based surveillance to check China's illegal fishing in the Indo-Pacific. Beijing insists it's a "responsible fishing country", but no dice. Its aggression in international waters is fomenting pushback in the strategically-important region.
Wheat wagon: Even as it joins hands with India for all things Quad, the US (and other western countries) may stymie India's WTO campaign for a permanent solution to food stockholding. This is in the context of the West accusing India for "hoarding wheat"; never mind the US' own history of using wheat as an arm-twister. The irony is that China may have India's back on this one.
FYI
Gigantic deal: Semiconductor giant Broadcom is reportedly in advanced talks to acquire hybrid cloud computing company VMWare for around $50 billion.
Beyond e-commerce: Flipkart will enter the home services business, competing with the likes of Urban Company. It'll start with at-home AC repair and then washing machines.
Wipe clean or else: The UK joined Australia, Italy, and France in ordering facial recognition company Clearview AI to delete all data relating to its residents. It also fined the company £7.5 million.
Metabust: Invact Metaversity, the metaverse edtech startup co-founded by former Twitter India head Manish Maheshwari, is likely to wind down its operations within months of starting up. (What went wrong? Listen here).
In the bag: Hyperlocal shopping and retail distribution company 1K Kirana raised $25 million in a Series B round. Uber CEO Dara Khosrowshahi is among those backing former Sequoia partner Amit Jain's new crypto payments venture Zamp. Enterprise spatial mapping company NextBillion.ai also closed a $21 million round.
Chinese checkers: Didi's shareholders have voted to delist the under-fire Chinese ride-hailing giant from the New York Stock Exchange. Tencent co-founder Pony Ma isn't too pleased with China's zero-Covid policy. 
FWIW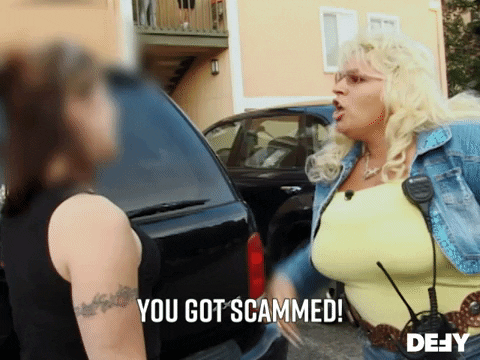 Hidden forest: Cave explorers in the Guangxi region of China have found a secret ancient forest hidden inside a 630-foot-deep sinkhole. Trees here grow a staggering 130 feet tall. It could also be home to species that have not been studied before. They also found the mouths of three caves inside the sinkhole. 
You've got scammed: Digital artist Beeple's Twitter account was hacked in a phishing incident, with scammers fleeing with more than $70,000 in Ethereum. Beeple's account shared a link on Twitter to a dodgy website pretending to be a "raffle" of Beeple's Louis Vuitton collaboration. He had some nice things to say in a tweet. 
Make way for makgeolli: Korea's ancient drink, makgeolli, is what Old Monk is to college kids: the price makes up for its taste. The traditional rice wine, made of half-steamed rice, homemade yeast, and water, was the answer to Japan's sake (or local soju). The drink survived plenty of disruptions: World War II and the Korean War worsened the rice shortage. Since then, it's gotten somewhat of a glow-up. The result? It has found takers at home and overseas.
Want to advertise with us? We'd love to hear from you.
Write to us here for feedback on The Signal.