Discover more from The Signal
The Signal is a daily curated newsletter that helps you understand the latest developments in business, tech, finance, economy, and policy with sharp analysis and crisp insights thats fun to read arriving at 8AM daily in your inbox.
Over 81,000 subscribers
Surprise tax blue-ticks tokens
Also in today's edition: Healthcare gets a booster dose; FinMin banks on digital; Tax break for start-ups; Spotify does a Facebook; Online gaming wars begin
Good morning! Chetan Bhagat is without a book contract. So are authors Amish Tripathi, Ashwin Sanghi, Devdutt Pattanaik, Nalin Mehta, Josy Joseph, Aakar Patel, and M Rajshekhar, who is a contributor to The Intersection too. Amazon-acquired Westland Books shut its operations on Tuesday. Is there more to it than meets the eye? That's a question everyone's asking. 
We have a special #Budget2022 edition of The Signal Daily. First we address the elephant in the room: the Crypto Tax. Additionally, we also break down the Budget 2022 presentation for our listeners. 
The Market Signal*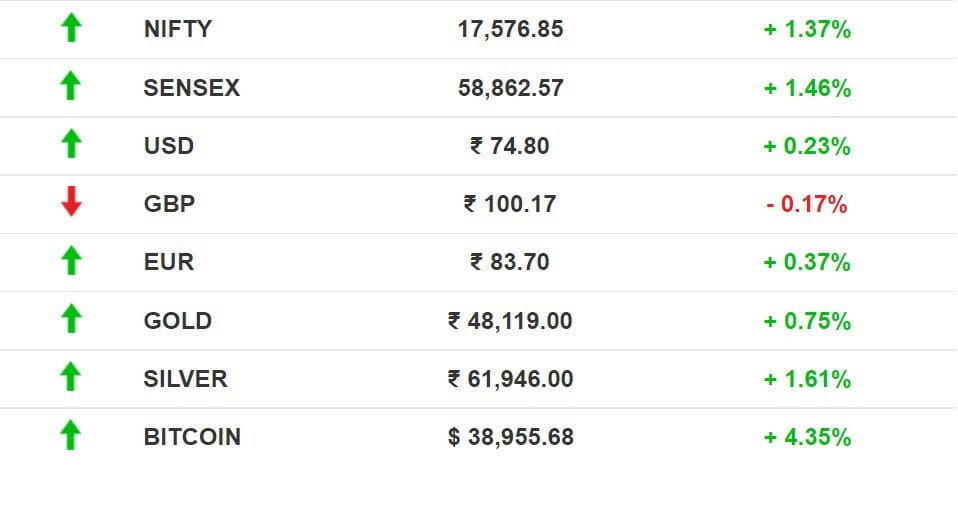 Stocks: Domestic investors gave a big thumbs-up to the Union Budget with a broad-based rally. Even Zomato and Paytm shares which were mauled over the past several sessions jumped as the finance minister rolled out the red carpet for the new economy. Metal, banking, defence, solar stocks rallied.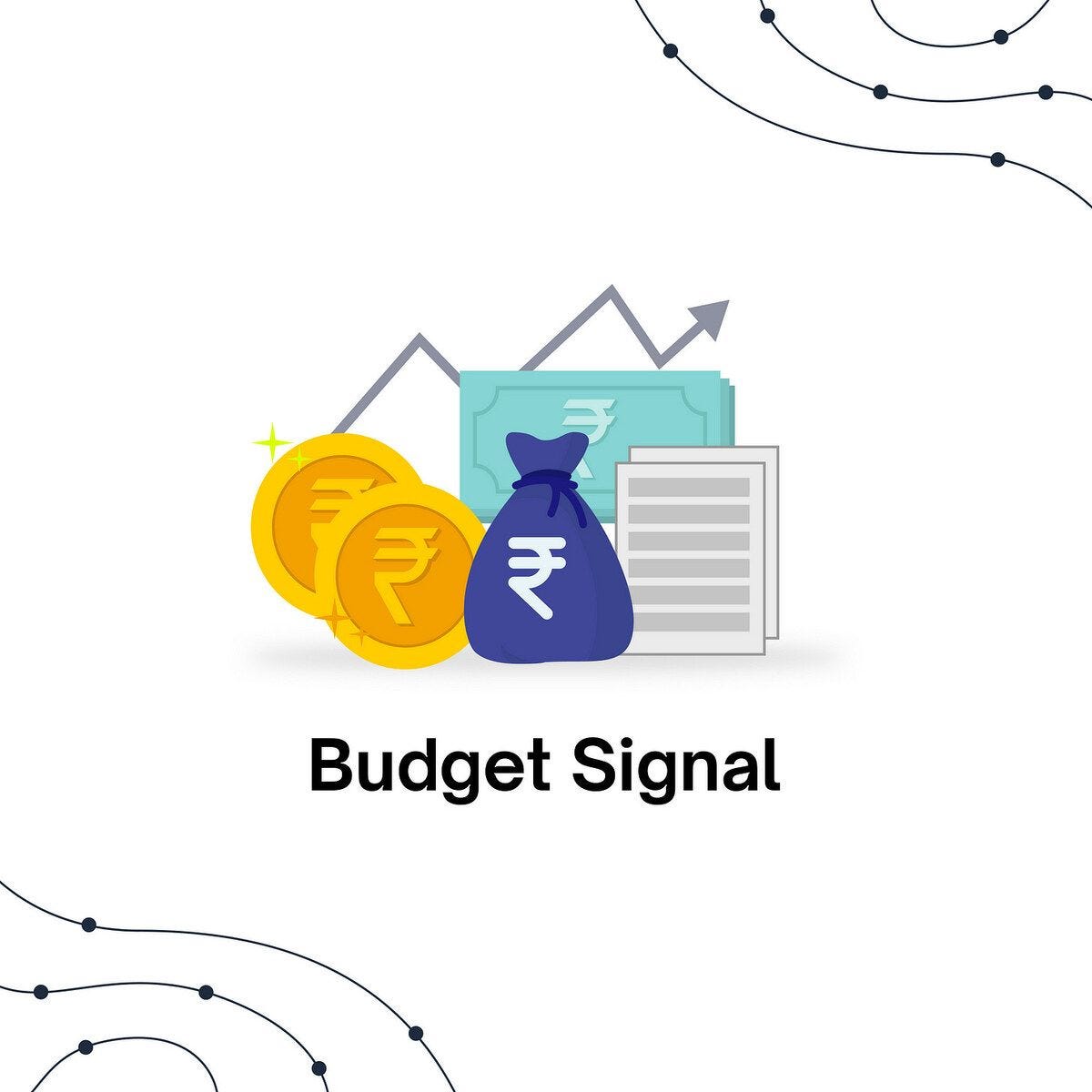 Crypto Tax Divides Community
The cryptocurrency and NFT community can breathe easy, for now. In a step that can only be seen as moving forward, the Union Budget 2022-23 announced a tax on virtual digital assets. Institutions are happy. But some investors are livid. 
Highest slab: The transfer of virtual digital assets such as cryptocurrencies and NFTs will be taxed at 30%. There will also be a 1% tax deducted at source on transactions beyond a certain threshold. Additionally, recipients of gifted digital assets will also be taxed.
Good news: Industry experts believe this is a move worth cheering. The announcement means that cryptocurrencies are unlikely to be banned in the country. Moreover, even though the tax  is high, there is some clarity on how cryptocurrencies and NFTs will be taxed. 
Rajat Jain

@CACSCMARajat
By bringing in Taxation on Crypto, India has indirectly legalised it 😀
30 percent tax is nothing.
That's roughly a days movement in cryptos
Welcome move
Feb 1, 2022
657 Likes   40 Retweets   40 Replies
On a different note, the government also announced a digital currency backed by blockchain that will be released by the Reserve Bank of India. 
Some Love, Some Hate For Healthcare
Healthcare experts have mixed reactions to FM Nirmala Sitharaman's Budget speech. While digital and mental health got their share of attention, the Budget paid less than lip service to essential and public health allocations.
Disappointment: The measly 0.2% higher allocation of ₹86,200 crore compared to last year's Budget has drawn criticism, considering we're in the midst of the third wave of the Covid-19 pandemic. Allocation for several autonomous institutes under the health ministry, such as AIIMS, has been marginally raised.
On a good note: There's special attention to the National Digital Health Mission, which will receive a total of ₹200 crore. The mention of 23 tele-mental health centres has also drawn praise. 
Love-all, Startups To Serve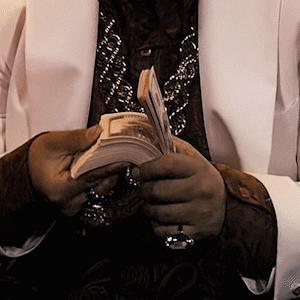 In an attempt to kindle entrepreneurial energy, finance minister Nirmala Sitharaman has rolled out a slew of measures to boost the startup and digital ecosystem, even giving a tacit legitimacy to the unregulated crypto sector.
Big on infra: Sitharaman pledged to bump up government spending on infrastructure, a step she said would help "crowd in" private investment. She also unveiled a 25-year ambition to build highways, waterways, railways and logistics hubs, planning for which will begin now. Only 25,000 km of highways are part of the plan for 2022-23. The minister opened additional emergency credit lines for MSMEs for sectors particularly ravaged by the pandemic. 
Digitisation: The FM's speech was also peppered with initiatives for digitising almost every service, including land documentation and registry, interoperability of post office and bank accounts, and accelerating the process for winding up companies. 
System integration: The government plans to create a digital single window system that integrates both state and central approvals in one place. It wants an integrated public healthcare system as well. 
The Signal
The FM has gone all in on 'digital', hoping that data, connectivity and the technological wizardry of new age entrepreneurs will serve as a growth engine in 2022-23. 
With bank balance sheets cleaned up and the corporate sector having reduced debt, Sitharaman is counting on India Inc to begin new and expansion projects. Her own capital expenditure plans are 24% higher (compared with the revised estimates for 2021-22, which too will likely go up) than the previous year's, even though she has claimed that it is 35% more. Much of it is expected to be spent on infrastructure. The minister mostly left taxes alone. Overall, it is a Budget that seeks to buy time with a prayer that the private sector will crank up its engines. 
Will Startups Bite The Bullet?
The 2022-2023 Union Budget has a soft spot for India's startup ecosystem. In a first, 25% of the defence sector's research and development Budget will be earmarked for domestic private players, including startups. All partnerships for the design and development of military technology will be overseen by a nodal body.
DRDO

@DRDO_India
DRDO will work aggressively with academia, startups and industry to effectively utilise the budget provision of 68% of capital procurement budget for Indian Industry. @FinMinIndia
#Budget2022
#AtmanirbhartaInDefence
#IndigenousSystems
Feb 1, 2022
1.03K Likes   141 Retweets   9 Replies
Sowing seeds: Agritech startups can now benefit from a dedicated fund, to be facilitated through agri bank Nabard. A 'Drone Shakti' programme will also commercialise the emerging industry of drones-as-a-service.
ESOPs fables: An expert committee will be established to ease compliance and boost private investments. There's also a reduction in capital gains surcharge for unlisted startups. Translation: if you have employee stock options or ESOPs, you stand to benefit.
Last but not least, tax incentives for startups have been extended from three years to four years from their date of incorporation.
The Spotify Dilemma: Platform, Publisher Or Both?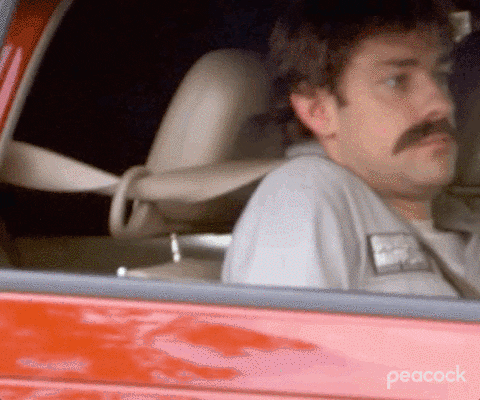 So, Joe Rogan apologised. But in doing so, l'affaire Spotify has spawned a new talking point. Is the audio streaming service a platform, a publisher or both? 
The platform: Spotify CEO Daniel Ek made the classic platform argument in his Sunday statement. The streamer will add a content advisory for any Covid-19 related podcast. If that sounds familiar, you've likely seen it slapped on Facebook and YouTube, both of which host user-generated content by literally anyone. In that sense, Anchor, Spotify's podcast creation tool, is a platform.
The publisher: Enter Rogan, for whose content Spotify shelled out $100m, as part of an exclusive deal in 2020, and in effect, own Rogan's publishing, as Ryan Broderick writes. "He is their podcast."
Moderation: What next? As Casey Newton suggests, Spotify needs to "flesh out a grown-up regime of content moderation for the podcasts it hosts". And well before the next controversy. 
Sony's Date With Destiny Gives It A New Halo
Sony Interactive Entertainment (SIE) has acquired game developer Bungie for $3.6 billion. That's the studio behind the Destiny franchise and Halo– the series that put Microsoft on the gaming map. The deal is the latest in a record month for gaming, following Microsoft's $70 billion buyout of Activision Blizzard and Take-Two Interactive's $12.7 billion purchase of Zynga. 
Common ground: Bungie, like Activision, has a history of workplace toxicity.
Entertainment vs. exclusivity: Theories abound about Sony making Destiny exclusive to its PlayStation consoles, should Microsoft lock in Activision's Call Of Duty to the Xbox. But SIE CEO Jim Ryan insists otherwise. The deal is less a reaction to the Microsoft-Activision merger, and more a long-in-the-works step towards SIE's (and Bungie's) ambitions of extending game IPs to film and TV. And Sony is just getting started.
Christopher Dring

@Chris_Dring
Replying to
@Chris_Dring
And Jim Ryan told me 'We should expect more' when it comes to further PlayStation acquisitions
Jan 31, 2022
3.23K Likes   557 Retweets   137 Replies
There's more. Discord, the Microsoft acquisition that wasn't, will now let users link their PlayStation accounts. 
FYI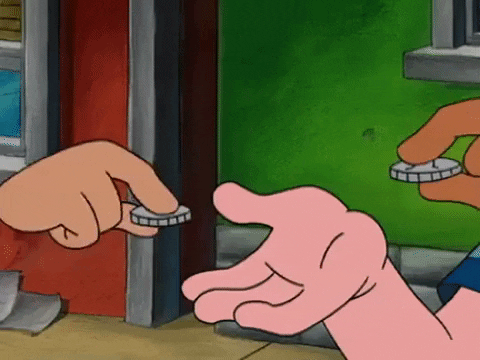 Go digital: An e-passport with an embedded chip is touted to make international travel easier. It will begin printing this year.
Roll out: The Centre will offer incentives for design-led manufacturing to build a strong 5G ecosystem. Auctions for 5G services will kick off this year. 
Pay up (on time): Income taxpayers can now file updated returns within two years to correct mistakes or add overlooked income. If not, a penalty of 25%-50% will be slapped on the additional income.
Money talks: Jack Sweeney wanted $50,000 from Elon Musk to fold the Twitter page that tracks the Tesla CEO's private jet. Musk declined. Now the 19-year-old is tracking the flight activity of other billionaires.
Leg-up: Subscription management platform Chargebee has doubled its valuation to $3.5 billion. Edtech startup Scaler Academy has raised $55 million in its latest funding round.
On a high: Google's parent Alphabet's Q4 revenue jumped 32% to $75 billion. Search business revenues surged 36% to $43 billion, exceeding Wall Street expectations.
Want to advertise with us? We'd love to hear from you.
Write to us here for feedback on The Signal.