Discover more from The Signal
The Signal is a daily curated newsletter that helps you understand the latest developments in business, tech, finance, economy, and policy with sharp analysis and crisp insights thats fun to read arriving at 8AM daily in your inbox.
Over 81,000 subscribers
Who has Swiggy gotten in bed with?
Also in today's edition: Adani enters e-commerce, Brexit from Britain, TikTok is a user unicorn.
Good morning! Alibaba has made its highest-profile investment outside China since the crackdown began. The e-commerce company led a round in Singapore-based logistics startup Ninja Van. The question is, how will the Chinese state react to investments outside the country? We shall see soon enough.
Btw, we've got a new podcast going. It drops every weekday at 5-ish PM. Give us a try. Subscribe, turn on notifications, and give us a shoutout on social media.
The Market Signal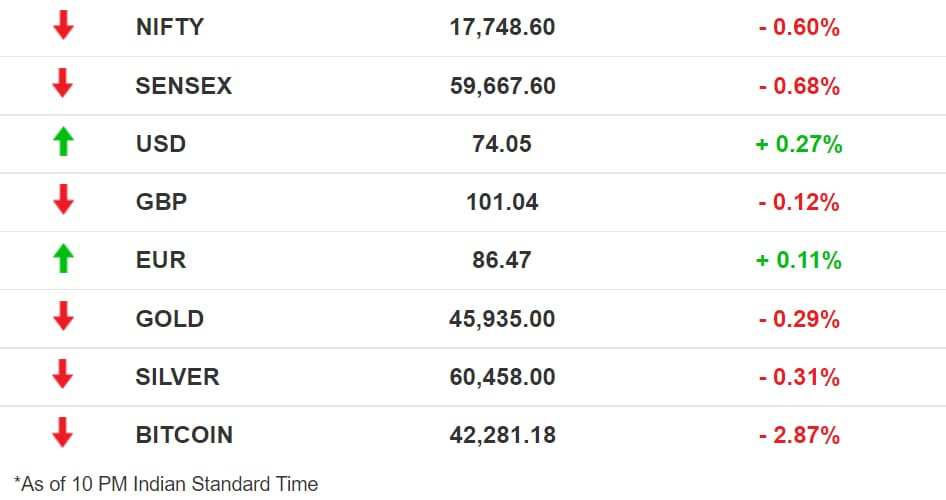 Stocks: A sharp rise in US treasury bond yields and Brent crude oil prices pushed Indian benchmark indices to a close in the red. They did, however, stage a recovery from mid-day lows, with the Sensex bouncing back from 1,000 points in the red to close 410 points lower. Among the sectoral indices, Metal and Energy made the highest gains, while IT and Realty were the biggest drags.
Bright spot: Sebi has approved the framework for the spot trading of gold, for which only futures are currently allowed to be traded in India.
Soon To Be Decacorn, Swiggy?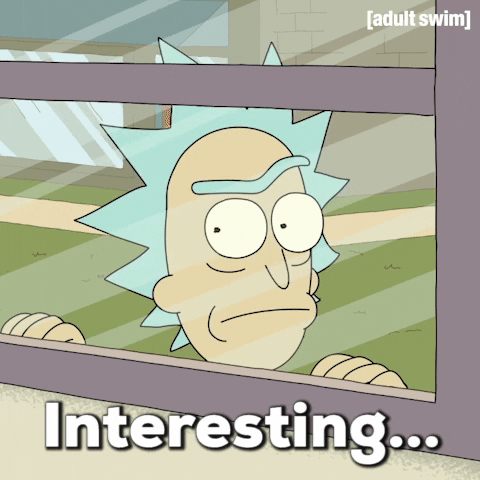 Unicorn is passé. Food delivery platform Swiggy now has bigger dreams. The startup is in talks with US asset manager Invesco for a $600 million funding at a $10 billion valuation. This valuation zoom is in the wake of a mega IPO by rival Zomato.
Remember Invesco? Swiggy's new suitor is best known for its ongoing tussle with Zee seeking the ouster of CEO Punit Goenka. Invesco is an activist investor, and despite the Zee-Sony merger, has stuck to its demands. The new investment talks come merely two months after Swiggy raised $1.25 billion at a $5.5 billion valuation. The firm has also set up a separate unit for SuprDaily.
Gig woes: The funding buzz comes at a time when gig workers from Swiggy and other platforms have moved the Supreme Court seeking social security benefits. Just last week similar legislation was passed in New York to offer better work conditions to delivery workers. Will Invesco be able to nudge Swiggy amidst protests? Time will tell.
Adani Hits The Country Road
The Adani Group is the newest to don gloves for the e-commerce ring. Adani Finserv has picked up a 10% stake in CSC Grameen eStore, the government's online kirana for rural India.
Meanwhile, Adani Wilmar has launched a dozen brick-and-mortar stores labeled Fortune Mart, leveraging its refined oil and food products brand. They are set up in tier II and tier III cities across six states. It also plans to stock personal products sold under its brand Alfie at these stores.
Game plan: Rural areas are showing an uptick in consumption. Rural incomes in April this year were up 7.3% than the average monthly income in pre-pandemic years while urban incomes were down 12.3%. The farm sector grew 3.6% in 2020-21. High-speed Internet and smartphones have penetrated deep into the countryside but e-commerce is still in its infancy. An early move could pay off.
They're Running Out Of Petrol
The UK is in the middle of a crisis that has reminded many of the 1970s. The country is running low on petrol. Public transport has come to a standstill and there is talk that health workers will have dibs on fuel. Prime Minister Boris Johnson has stationed army drivers on standby.
Why is this happening? There is a shortage of heavy goods vehicle drivers in the UK and essential items, including fuel, are not being transported. There are 100,000 fewer drivers now than there were in 2019. Many EU-based drivers went home when the pandemic hit and could not return due to closed borders.
Not just petrol: The UK doesn't have enough white-collar workers either. While the pandemic plays a role, experts believe that border curbs are a major factor too. This chaos is supposed to rumble on for another two years.
The Signal
Industry has been warning the government of a labour crisis for weeks as the pandemic-hit UK economy recovered faster than expected. Boris Johnson was also forewarned that Brexit could be disastrous. Yet he promised it would be "oven ready". It wasn't. UK-EU trade dropped as new approvals were required.
Nigel Farage, the leader of UKIP, and Johnson had sworn Brexit would shield British culture from globalisation. Yet, the quintessential British pubs are shutting down for a lack of staff. The UK will also face a turkey shortage at Christmas. It is difficult to forget the bus. The country is running out of nurses who are leaving because they don't feel wanted. It's another Brexit, but of workers from Britain.
Golf Is Back In Fashion
After a long lull, golf is finally in demand again. With the pandemic limiting outdoor activities to those with social distancing, many people in the US picked up a golf club for the first time. And got hooked.
Here to stay: Nearly 25 million people played golf last year, which saw the largest number of noobs since 1997. The trend continues and many millennials are now taking to it. Entertainment centres such as TopGolf offering digitised experiences beyond the typical 18-hole course are luring beginners.
This has been a treat for the sports brands selling golf equipment with sales up 50% from 2019.
India with the trend: Two English Premier League footballers, James Milner and Adam Lallana have funded Upgame, a data intelligence platform in India helping golfers get proper coaching. It has 30,000 users in multiple countries.
One In Eight Across The World Uses TikTok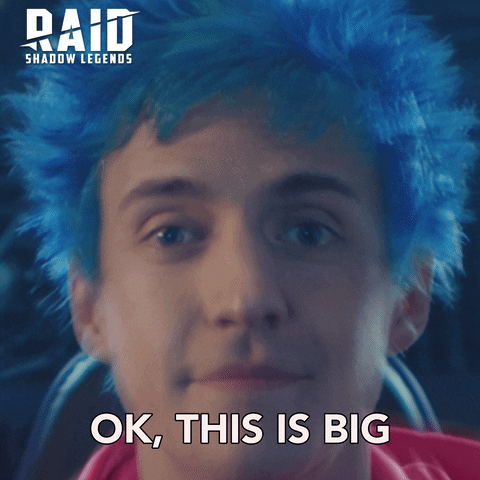 Timing, they say, is everything. First, Facebook announced that it was pausing Instagram for Kids, an app designed to take on TikTok. A few hours later, came the bombshell that would've worried Zuck: TikTok is now a unicorn by number of users. That too, without India (where it's banned) and China (where it's present as Douyin).
A billion users are active every month on the short-video app which sees itself as an entertainment platform rather than social media. Users watch content worth a movie's length of time every day on the app.
Self-aware: That is an interesting positioning for a user-populated short-video platform. It helps it see its own obligations and responsibilities differently. Perhaps that is why when it was scouting for a CEO, it plumped for former Disney hand Kevin Mayer. That it didn't work out was a function of Trumpian whims and geopolitics. The then US President Donald Trump wanted the app to become entirely American.
TikTok explored the option and pitched to Microsoft for a buyout. Remarkably, what attracted its owner Bytedance's CEO Zhang Yiming to Seattle was content moderation and child safety services tools developed for Xbox and LinkedIn, Microsoft CEO Satya Nadella has revealed. That's something Facebook is yet to learn.
Rich Greenfield, LightShed 🔦

@RichLightShed
🔥 In the war for time, Tik Tok is now in an elite club with Google & Facebook #Bil#BillionMAUsPDATED with Snap disclosure h/t @TZM@TZM_TMTtpp
TikTok UK @tiktok_uk
✨1 billion✨ people on TikTok! Thank you to our global community 🎉 newsroom.tiktok.com/en-gb/1-billio…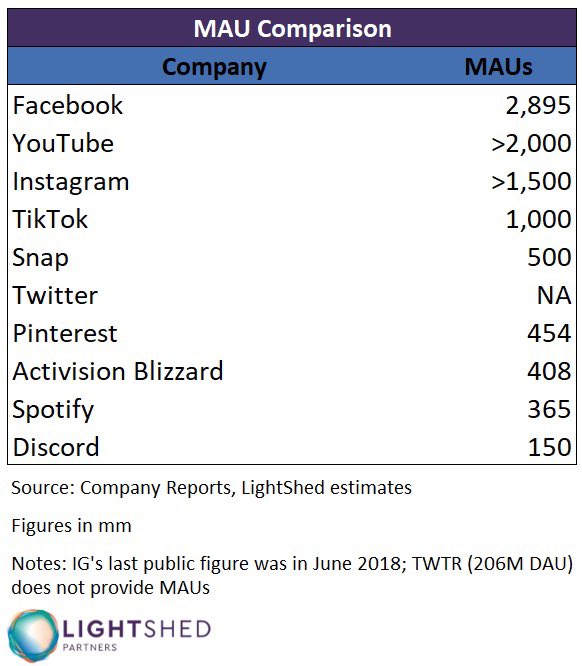 Sep 27, 2021
28 Likes   6 Retweets   6 Replies
What Else Made The Signal?
Job boom: Ford is planning to spend $11.4 billion on three battery factories and an electric truck plant in a big EV push, creating around 11,000 jobs in the US.
Crypto country: With over 100 million, India has twice as many cryptocurrency users as the US, the UK, and Russia...put together.
Funding roundup: Spinny, the Gurugram-based used car retailer, is set to raise $250-$300 million at a valuation of over $1 billion. Meanwhile, Sanfe, a Delhi-based femcare brand has raised $1 million and MyGlamm has mopped up ₹255 crores or $34.4 million.
Going global: Paytm has partnered with Ria Money Transfers to become the first digital wallet in India to accept international payments.
Vaccine update: India's drug regulator has allowed Serum Institute to conduct vaccine trials on kids aged 7-11 years with US drug maker Novavax. Meanwhile, WHO wants to see more data before it clears Bharat Biotech's Covaxin for emergency use.
Open up: India expects technology companies to cooperate with the government when it comes to criminal investigations and not use encryption as an excuse to delay the process in any way.
FWIW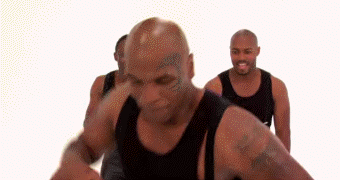 Grow, grow, grow: After launching its Super Mario-themed park this year in Japan, Nintendo has said that it will add a Donkey Kong section, which will expand the size of the park by 70%.
Hotcakes: Miss John Lennon and Yoko Ono? There's a new cassette tape recording of theirs that's never been aired before that will be auctioned in Copenhagen for an estimated price of $31,500-$47,000. The tape is an interview from 1970 that four Danish boys landed for their school magazine.
Bollywood debut: Boxing champion Mike Tyson is coming to theatres near you. He is making his Bollywood debut with Puri Jagannath and Dharma Productions' upcoming sports drama feature titled Liger. Sadly, it doesn't feature Tiger (Shroff).
Want to advertise with us? We'd love to hear from you.
Write to us here for feedback on The Signal.