Discover more from The Signal
The Signal is a daily curated newsletter that helps you understand the latest developments in business, tech, finance, economy, and policy with sharp analysis and crisp insights thats fun to read arriving at 8AM daily in your inbox.
Over 81,000 subscribers
Swipe for love and an apartment
Also in this edition: Flipkart's got a boost, You should ask for a hike, Inflation is real.
Good morning! "Omar's comin'". That was the phrase that made Michael K Williams popular. The actor who starred in The Wire, Boardwalk Empire, and Lovecraft Country was found dead in his apartment Monday night. The obit written on him in The New York Times is worth reading. Williams was a talented man, worth remembering.
The Market Signal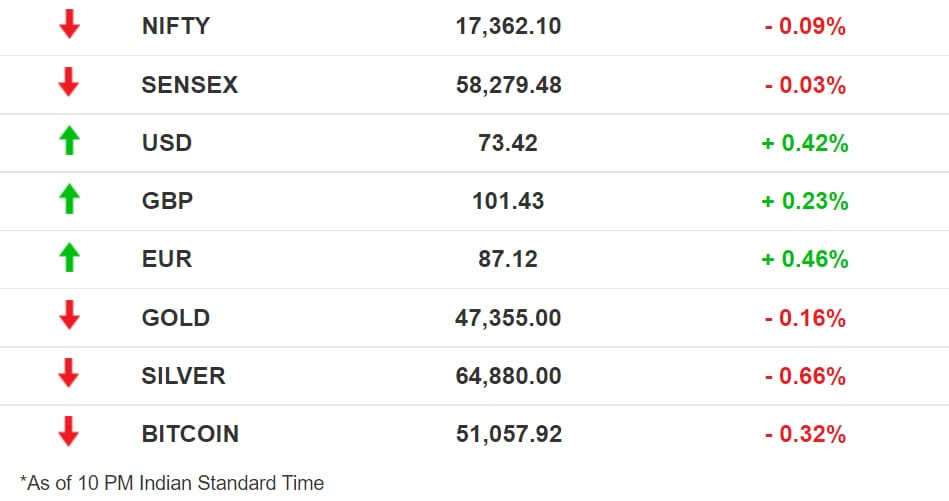 Stocks: Benchmark indices closed a volatile day's trading marginally in the red. The broader market was also subdued, with trading range-bound between technical levels. There might be a keen interest in the stocks of man-made fibre and technical textile companies today, as the Union Cabinet is expected to unveil a PLI scheme of over ₹100 billion for them.
Want to Own a House? Get on Tinder.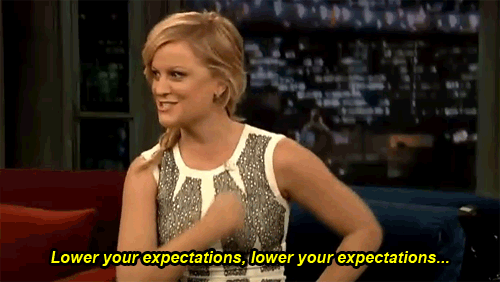 What's the number one reason to partner up with someone? Love? Loneliness? Starting a family? In New Zealand, youngsters are doing it so they can get a mortgage. Tinder bios in the country openly solicit mortgage mates who could help with buying a house.
Sky-high prices: Property rates are so high that it's almost impossible to own a house independently. Research from CoreLogic data shows that prices are up 22% compared to the same period last year; for a 20% deposit in 2021, a New Zealander would need ~$33,662 more than they would in 2020. This trend is reminiscent of contract marriages for visas.
Puzzler: Across the world, housing is getting expensive. From the UK to the US, the highest prices in decades mean only generationally-rich or high-income individuals have access to homes. Partnering up may be one of the many solutions people come up with to achieve their dream of becoming homeowners.
Flipkart Readies A Brand New Play
Walmart-owned Flipkart has launched 'Flipkart Boost', a platform to host direct-to-consumer (D2C) brands, an attempt, it appears, to become a marketplace, accelerator, and investment platform rolled into one.
What's it about? For a fee, Flipkart will help 100 'Make in India' D2C brands with planning, advertising, cataloguing, logistics, quality control, and mentoring and also raise funds with investors. The D2C sector is worth $44.6 billion and is expected to be over $100 billion in three years.
What's the play? By catching them young and helping them grow, Flipkart would create deep relationships with a slew of brands. For investors, it would act as a filter and funnel. To customers, it would become a destination to discover these brands. For the online retailer, it could be the next best thing to having in-house brands.
Dollar Salaries, Now In India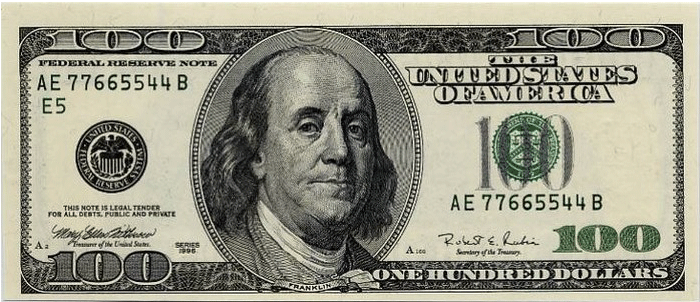 Would you like Rs 45 lakh? No. Say Rs 55 lakh? Let's settle at Rs 85 lakh, please? There's a big shift in conversations around engineer salaries in 2021. IT engineers are bidding their way to glory. And, companies are ready to pay. So much so that Indian salaries are now at par with US peers.The moolah: It is a war for tech talent. Candidates demand 60-80% hikes. With just three years' experience, salaries as high as Rs 55 lakh are sought, something unheard of even in 2019. Each applicant has at least three jobs to choose from, so recruiters have to keep matching offers. Covid-19 played its part too and companies need to hire for a pivot to digital. Even entry-level salaries are going up.
It's hurting: Not everyone is amused. Ola's Bhavish Aggarwal thinks it'd be cheaper to offshore work to the Bay Area. Tech Mahindra has had enough and is turning to hires in Latin America and Europe. Small town talent is slowly becoming popular, simply because they accept 'standard' hikes.
The Signal
Salary corrections are long overdue in India. But the rate of increase boggles the mind. For instance, those earning Rs 18 lakh a year are being offered annual salaries of Rs 1 crore. India is a global favourite for IT talent because of technical finesse, language proficiency and project execution skills that engineers bring to the table. The most critical factor, however, is cost. So, fat pay cheques may not be sustainable in the long run. But the country won't lose out on offshore jobs just yet; Bengaluru's loss could be Hubli's gain.
Prices Are Up Again
The RBI's fears are coming true. Prices are rising. Hindustan Lever has raised prices of detergent and soaps. Packaged foods are also becoming costly and so are other FMCG products. Automakers have also announced price hikes, Maruti Suzuki being the latest on Monday.
Oil prices: One of the key reasons for the inflation in FMCG products is the rise in global commodity prices, particularly edible oils. Production of the world's most consumed edible oils such as palm, canola and sunflower has been hit by rat infestation, labour shortages and heatwaves. Palm oil is widely used by India's processed foods and soap makers.
Global factors: The central bank had last month raised its inflation forecast for the year from earlier expected 5.1% to 5.7%. Supply chain disruptions and high transport costs are adding to the pressure. So are heatwaves, floods and pestilence that have pushed global food prices to 10-year highs.
Govts Want A Window Ajar
After a brief lull, democratic governments are back to telling Big Tech what to do (or not to do). In contrasting fashion. While India's IT ministry, according to an ET report, wants "companies to re-engineer platforms", Brazilian President Jair Bolsonaro wants to end censorship by preventing them from taking down posts.
Tell me more: It's a bit of a U-turn for India after a senior bureaucrat stated that new IT rules may not require the likes of WhatsApp to break end-to-end encryption. "Traceability" is back on the table even as WhatsApp fights IT Rules in court. Brazil's parliament is also considering a law requiring traceability. Perhaps, these countries covet digital sovereignty just like Xi Jinping's China's.
Free speech: Globally, populist conservative leaders posing as "free speech" champions have raged against platform censorship. Bolsonaro's recent decree is a throwback to last year when Donald Trump signed a similar executive order. We all know how it went: nowhere.
What Else Made The Signal?
Crumbling brick: World's most indebted builder, Evergrande, carrying more than $300 billion in debt, is on the verge of default.
Added funds: IPO-bound Delhivery has added another high-profile investor to its captable with a $76.4 million raise from Lee Fixel's Addition.
Sign us up: The subscription plans for HBO Max India may have leaked ahead of its official launch, indicating a base (ad-supported) price of ₹69/month.
Exchange offer: In return for a $1 billion refund from the Indian government, Cairn Energy has agreed to drop proceedings that would result in the seizure of Indian diplomatic property across the world.
Rocky start: El Salvador purchased 400 Bitcoin for around $20 million ahead of yesterday's historical launch of the cryptocurrency as the nation's legal tender. It added a further 150 after the token's price dropped as much as 17% on the news of a faltering rollout.
Conference call: SoftBank will acquire 4.5% of Deutsche Telekom AG in exchange for a portion of its stake in T-Mobile US. The deal involves a partial swap of shares and a further purchase by AG using proceeds from its $6.1 billion sale of T-Mobile Netherlands to RIL.
Downgrade: Pakistan has lost its emerging market status. Index provider MSCI has designated it as a frontier market effective November.
FWIW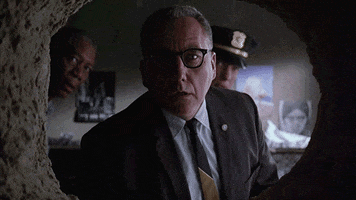 Drive like a Jedi: If Elon Musk ever wondered how it would be if Tesla and Neuralink merged, he need look no further. Mercedes-Benz unveiled a concept car at the IAA Mobility 2021 show in Munich featuring brain-computer interface applications which allow it to be controlled with the mind.
Back to passion: Jill Biden, the First Lady of the United States is going back to college, to carry on with her teaching career. She will be the first First Lady to have a full-time job. She taught English in Northern Virginia Community College from 2009 until Joe Biden began his presidential campaign.
Movie style: Six Palestinian prisoners escaped in Hollywood style from one of Israel's most secure prisons. They didn't even need to dig. The tunnel, which was hidden behind a sink, came with the cell!
Write to us here for feedback on The Signal.